Helping you solve your Problems with Choosing the Right NAS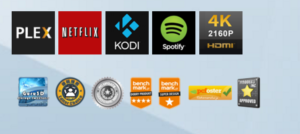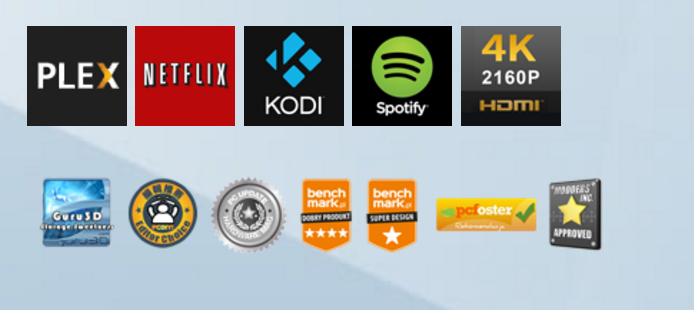 Here at SPAN.COM, SPANTV and NASCompares, we get all manner of questions from users trying to make the most of their data storage environment. We truly believe there is no such thing as a small or silly question and encourage users to get in touch with their questions about NAS, DAS, Thunderbolt, SSD, Hard Drives and more. 
Today we want to highlight first time NAS buyers. It is never easy taking the first steps into Network Attached Storage and many users want to be absolutely sure before buying a QNAP or Synology NAS. That is where we can help. We have been helping home and business users alike take their first steps in to the wonderful world of NAS. So, let's get down to business. Below are a few of the more frequently asked Questions. More to follow!
A Plex Media Server on my Nvidia Shield or a NAS?
Hi
I watched your Kodi vs Plex video with interest.
I have sld my mac min with Plex server installed and bought an Nvidia Shield. I have an icy dock with a 3tb drive and also a basic external drive of 4th. Both are USB and not NAS.
When you mentioned having a NAS with a decent chip I began to realise I was not as informed as i"d like. My theory was that the Shield did the transcoding therefore wasn"t really concerned about the NAS device.
If i am going to stream 4k video, should I be concerned??
Only reason I am going NAS is that accessing external drives attached to the Shield on a network is tricky (I am told)
Some advice on what to buy would be very useful, thank you
Sam
Good afternoon Sam,

 Thank you for your enquiry. Glad you enjoyed the videos. If you are looking at transcoding 4k via Plex, you will have to look into NAS devices that feature quite impressive CPUs. The majority of the quad core Intel chips being used in the likes of the popular QNAP TS-453A, TS 251+ and Synology DS916+ can transcode HD media upto 1080p, but will struggle with 4K via Plex. However they DO transcode natively ) using the proprietary app for example). There are a number of NAS options open to you but the costs are quite diverse, as does the tasks they are geared towards outside of Plex.
Here is the QNAP TS-253A – product/Qnap-Desktop-NAS-TS-253A-8G-2-Bay-RAID-0-1-8GB-RAM-~52840
I would recommend that you respond with a rough idea of your budget (with or without drives?) Along with your details. Then I can pass it to a colleague in the sales team who will supply you with the best NAS for your needs, as well as the best possible prices available. Thank you for contacting SPAN.COM.
Kind regards,
Rob
Alternatives to the the Synology DS216J NAS?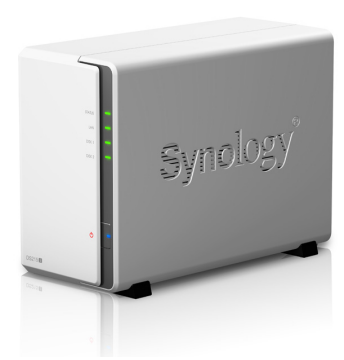 Hi,
I"d like to know whether there are better or comparable NAS in the same price range as Synology DS216J from other manufacturers?
Thanks & regards,
Richard
Good morning Richard,

Thank you for your enquiry. Within the price bracket of the Synology DS216J, I can  only recommend the QNAP TS-228 and the QNAP TAS-168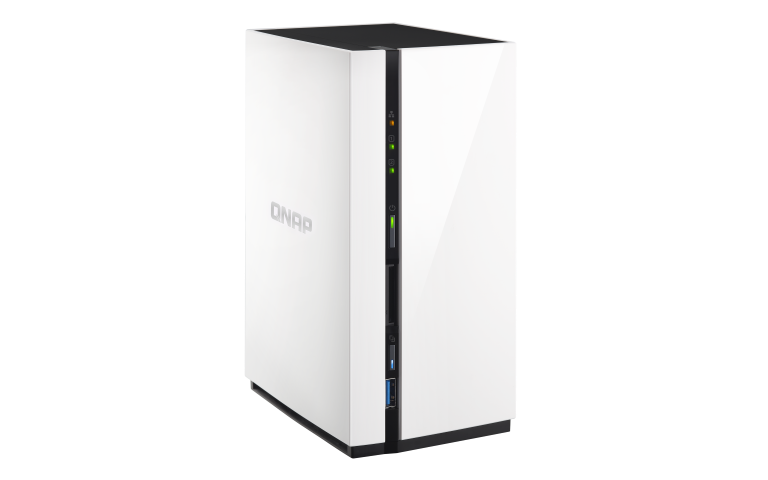 http://www.span.com/product/Qnap-Desktop-NAS-TS-228-2-Bay-RAID-0-1-1GB-RAM-~53360
http://www.span.com/product/Qnap-Android-NAS-TAS-168-1-Bay-Multimedia-Centre~51152
Both of these devices have been hardware available and will run all NAS software and tasks better than the Synology DS216J. Also the QNAP TAS-168 (though a 1-Bay device) also features a dual operating system that includes Google's Android operating system (apps and all). I hope this helps and you choose to order with SPAN.COM.
Kind regards,
Rob
How noisy is the QNAP TS-251+ NAS?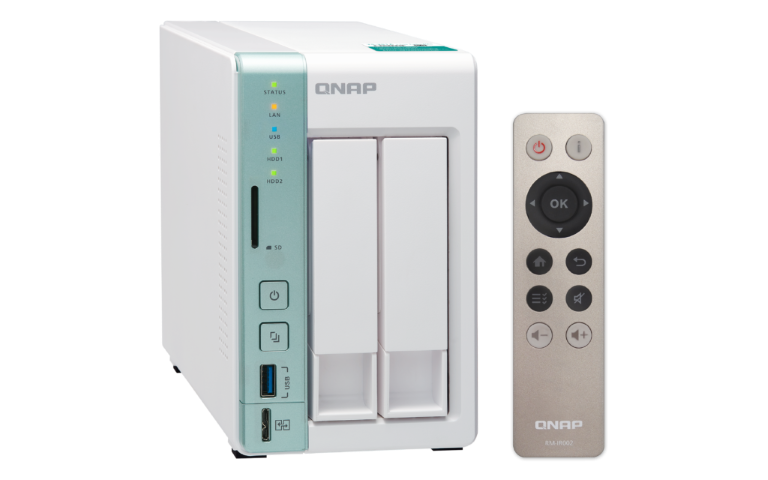 Hi Span.com Team,
I am wondering about the noise level of above NAS.
According to QNAP the TS-251+ should be much better than TS-251A. 15.4 versus 18.3
Can that be correct? 
i want to put the NAS in my living room. I am not sure how loud is 18.3. Do you have any recommendations?
Thanks
Peter
Good morning Peter,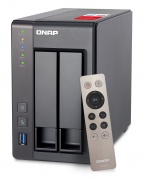 Thank you for your enquiry. Have you considered the QNAP HS-251+  product/Qnap-Silent-NAS-HS-251+-2-Bay-RAID-0-1-2GB-RAM-~52721
The figures on noise provide by QNAP on the subject of noise are always a little hard to relate to as they are heavily dependent on the drives inside and the use of the unit. However I can tell you that over the past week we have had both these units in our test area for different orders and if noise is a key factor to you, then the QNAP is the better unit for you. We had both units populated with 4TB WD Red drives and it was commented on that A series unit was quieter. This coupled with the direct attached abilities via USB 3.0 and the fact it is stock leave me without hesitation to recommend it to you.
Thank you for visiting SPAN.COM and I hope you choose to buy with us. Don't forget, if you buy drives too, we will install and fully setup your device too!
Kind regards,
Rob
Recommended 2-Bay NAS Server with RAID 0?
Hello,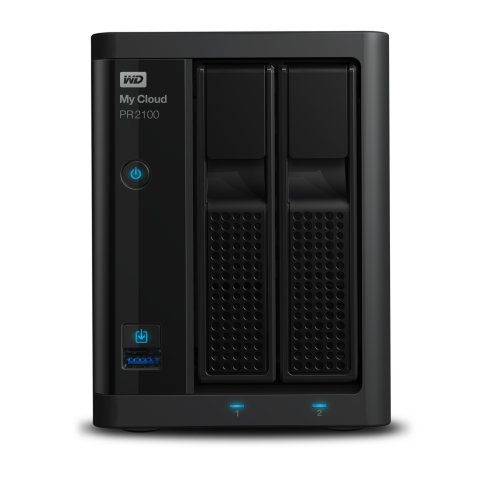 I have watched few of your video reviews on youtube.com and i would like to ask your recommendation. 
I would like to switch to NAS RAID 0 configuration (2 hdd) NAS. What i intend to do is simply store my files (pictures, music, documents). So that my wife and I can access different files (our own) from 2 different computers. Currently i am using WD external HDD"s to back up each other, which i suppose i could network and have the same results, but i want something bigger. Perhaps we are going to play a little video recorded on our camera from there – simply trying not to store anything on the computer anymore and instead store it on the shared drive. 
I know that i can share the drive on the computer to the network, i am just looking for something else at this point. 
I was looking at Synology or WD Nas. I need your suggestion.
Good morning Dzmitry,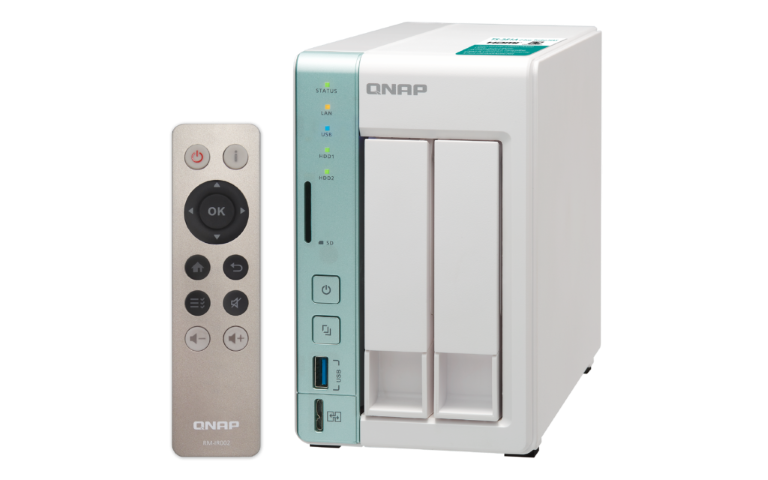 Thank you for your enquiry. Based on your setup and needs, I would recommend either going for the Synology DS216J (very cost effective NAS that still has more than enough hardware under the hood to do the low key tasks you require). You can purchase it with or without Hard Drives installed with our free Build and Test service here – https://www.amazon.com/gp/product/B01BNPT1EG/ref=as_li_qf_sp_asin_il_tl?ie=UTF8&tag=na0107-20&camp=1789&creative=9325&linkCode=as2&creativeASIN=B01BNPT1EG&linkId=f88bc93380148a5df60df74eb94469a5
However if you are considering upscaling your NAS needs and thinking of a more future-proof option (5 Years +), then I would recommend the QNAP TS-251A as it has much more long term hardware, better connections, a HDMI option to connect a TV or monitor, SD card reader, front mounted USB 3.0 copy button to backup to and from those WD External Drives you have as well as the Direct Access USB port (only available on this device) meaning you an access the contents of your device without hte need of a Network/Internet (only NAS in the world that can do this). You can pick it up here – 
Ofthose two, I would recommend the 2nd option, but the choice is very much yours. I hope this all helps an that you choose to buy with SPAN.COM.
Kind regards,
Rob
Is the Synology DS216J NAS Suitable for video streaming to my Roku, and FLAC files on my Network Music Player?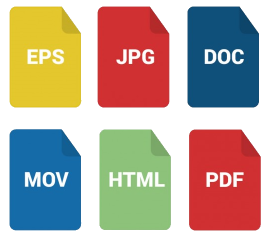 I am planning to purchase a NAS drive and would like your advice please. I think that I want a Synology DS216j loaded with 2x6tb WD Red drives, but need assurance that it will be suitable for my requirements
I intend to use this for two streaming purposes:
1) Music files via ethernet to a player not yet purchased but probably a Marantz M-CR611 Melody Media which I believe will interface well with the Synology DS216j and it"s software.
2) Video files to my (non smart) TV via an ethernet connected device such as Roku3 (again, not yet purchased). This is where I am not at all sure whether this NAS is suitable. Almost all of the videos that I have are .mpg files created by an early version of VideoReDo TVSuite from .ts files recorded from Freesat broadcasts. I believe that I will have to convert these to .mp4 files for them to stream properly but that I can do that with the program Handbrake. It is very important that the videos stream cleanly without any pauses.
Please could you advise me if the DS216J is my best choice and any other thoughts on the subject that you may have.
Best Regards
David
Good morning David,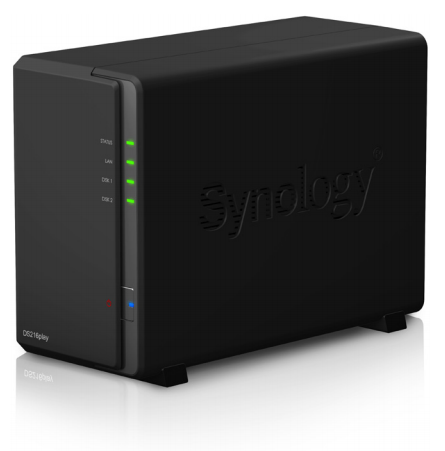 Thank you for your enquiry. On the first score, yes the DS216J is suitable. The benchmark for sharing .mp3 files and the like is very low. However for your second requirement, you will see streaming difficulties if what you say is true about the .mpeg -> .mp4 conversion. This kind of transcoding will push the CPU significantly as it is not traditional DLNA work. I would recommend upgrading your NAS choice to (if you want to stick with Synology) to the DS216play – http://www.span.com/product/Synology-2-Bay-DiskStation-NAS-DS216play-SATA-HD-RAID-0-1~51092
The extra horsepower in terms of CPU and Memory should do the trick! You can always downgrade your HDD to 5TB to keep it within the budget for the DS216J + 6TB x2. Thank you for your question and I hope this helps with your purchase from SPAN.COM.
Rob
What is the difference between the Synology DS115J and DS116J NAS? 
Hi there,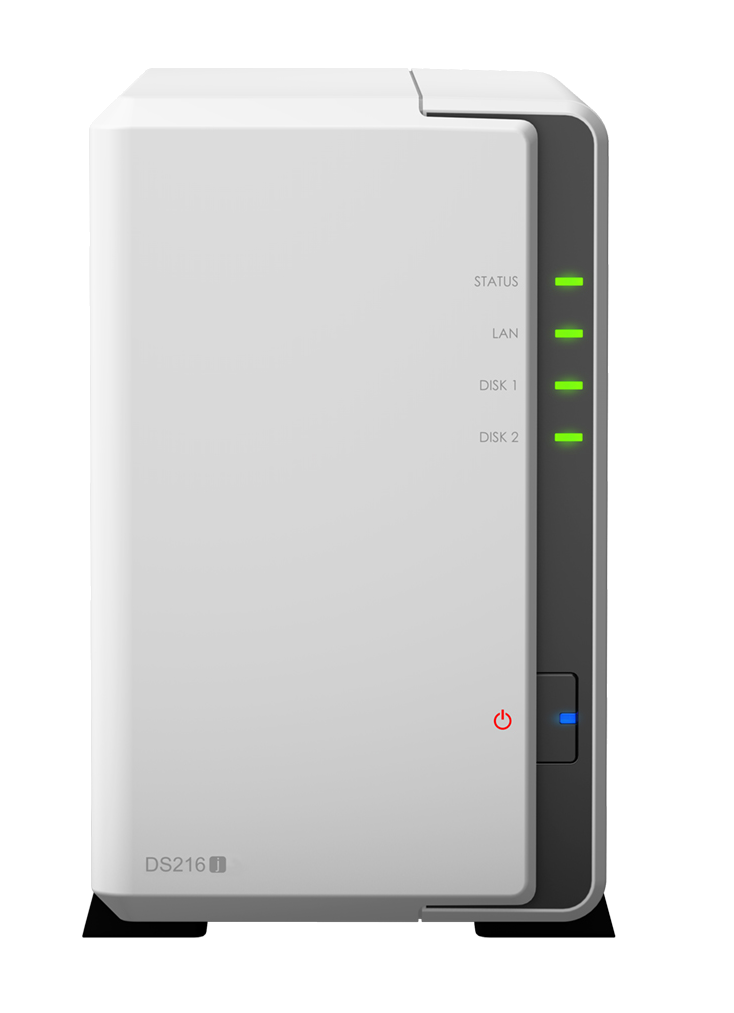 Can you explain to me what is the difference between a NAS DS116 and DS115j from Synology?
I would like a NAS solution for home, and cannot make up my mind about those 2 options.
Also what in your views is the best home NAS solution?
Thanks for your help!
R.
Good morning RP,

Thank you for your enquiry. If you are choosing between these two NAS devices, then I recommend without hesitation the Synology DS116 NAS. It may be the more expensive of the two, but it's hardware is significantly more powerful and you will hit performance problems very early on with the DS115J if you intend to do anything more than file sharing and light downloading. The hardware of both devices is found below in the link.
http://www.span.com/compare/DS115J-vs-DS116/46031-57599
The DS116 is a very popular NAS device and used by those seeking a good solid file server platform, network surveillance, DLNA media sharing to consoles, TV's, tablets and smartphones, as well as being very competitively priced for a 1-Bay NAS. I would also recommend a single 4TB WD Red NAS drive for storage. It can be added below with free build and test service in the link. Thank you for contacting us at SPAN.COM.
http://www.span.com/product/Synology-1-Bay-DiskStation-NAS-DS116-SATA-HD~57599/spanstor=41629
Kind regards,

Rob
Can you recommend a a good QNAP NAS for Surveillance and CCTV?

 I'm thinking of getting a Qnap 4 bay NAS for both general use and CCTV. I believe the WD Purple drives are best for CCTV and the Red drives are good for 24/4 NAS drives. Can I install both and direct the CCTV stuff to the purple drives or does it not work like that ?
thanks
Good afternoon Shaun,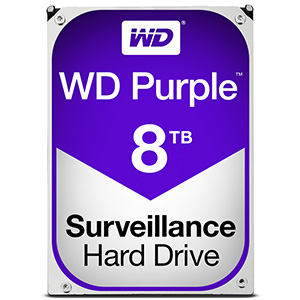 Thank you for your enquiry. Interesting question. Sadly it is not recommended to mix drives inside the device. Technically you could install 2 and 2 of each and RAID then together independently, but it would be unusual and not advisable. I would advise choosing which 4 drives too but based on your primary use. Both drives are suitable for NAS environments and given you have mixed tasks in mind, I would recommend the WD reds as the purple drives are designed for higher write operations (as you would expect from CCTV), whereas the Red would give a good read and write balance. I would recommend purchasing the TS-453A and 4TB drives (easily our most popular all round choice) and purchase via the link below or send an email to my colleague Richard@span.com and he can discuss better options and prices for you. I hope this helps and you choose SPAN.COM. 
https://www.amazon.com/gp/product/B017YB7T6U/ref=as_li_qf_asin_il_tl?ie=UTF8/spanstor=41629
Additionally, I would recommend setting if you're budget can extend to the 8GB memory version, currently at a lower price whilst stock lasts here
http://www.span.com/product/Qnap-Desktop-NAS-TS-453A-8G-4-Bay-RAID-0-1-5-6-8GB-RAM-~52842/spanstor=41629
Kind regards,
Rob
Any word on a new Synology? The Synology DS1816+ or DS1817+ NAS perhaps?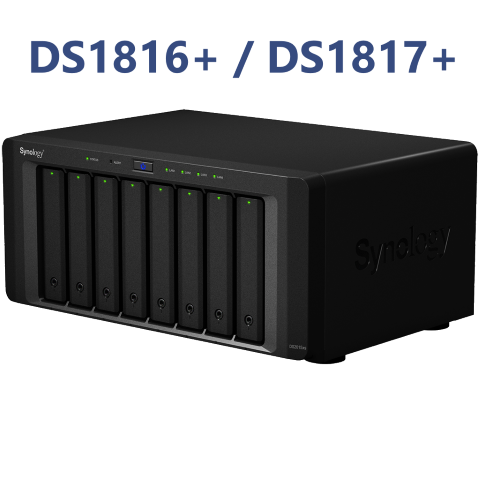 Good evening!
Just one quick question
When do you think we should expect release of new Synology 1816/17+ NAS
Still this year or later?
Any kind of guidance would be useful.
Thanks a lot!
Roman
Good evening Roman,

Thank you for your enquiry. Excellent question. Sadly we have not received any concrete information regarding a new 8-Bay NAS device from Synology for the end of 2016/17. Synology have shifted their focus significantly towards enterprise level rackmount storage devices and there i a strong likelyhood that they will not release a replacement to the DS1815+ in the the forseeable future. I would recommend purchasing the DS1815+ here – http://www.span.com/product/Synology-8-Bay-DiskStation-NAS-DS1815+-SATA-HD-RAID-0-1-5-6~46334
Alternatively, I would also recommend the QNAP TS-853-8G as a more powerful and more future-proof alternative – http://www.span.com/product/Qnap-Desktop-NAS-TS-853A-8G-8-Bay-RAID-0-1-5-6-8GB-RAM-~52848
Either of these will be the best solution within the current releases. Thank you for your question.
Kind regards,
Rob
Can you recommend a NAS for 4K NAS with HDMI?
Guys,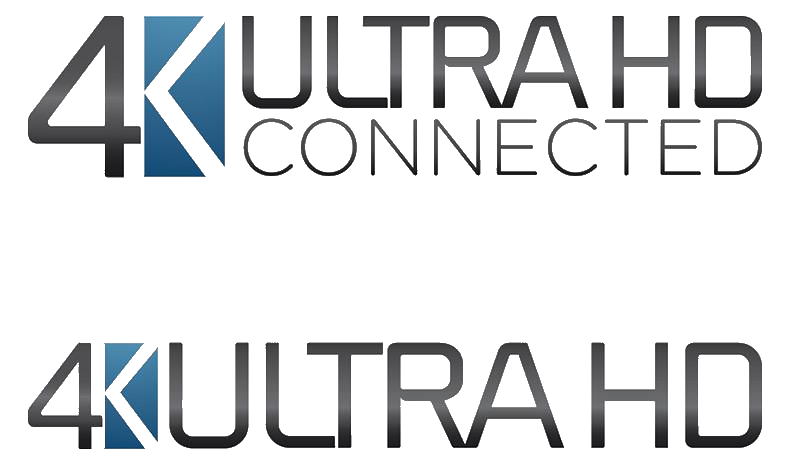 i watched a couple of videos on Youtube, however i need some advise which NAS (looking for 2bay device) would be mostly suitable to stream 4K (SUHD) videos to my TV?
I would be using HDMI or LAN cable to stream videos.
Your advise would be very helpful.
Thanks!
Ainis.
Good afternoon Ainis,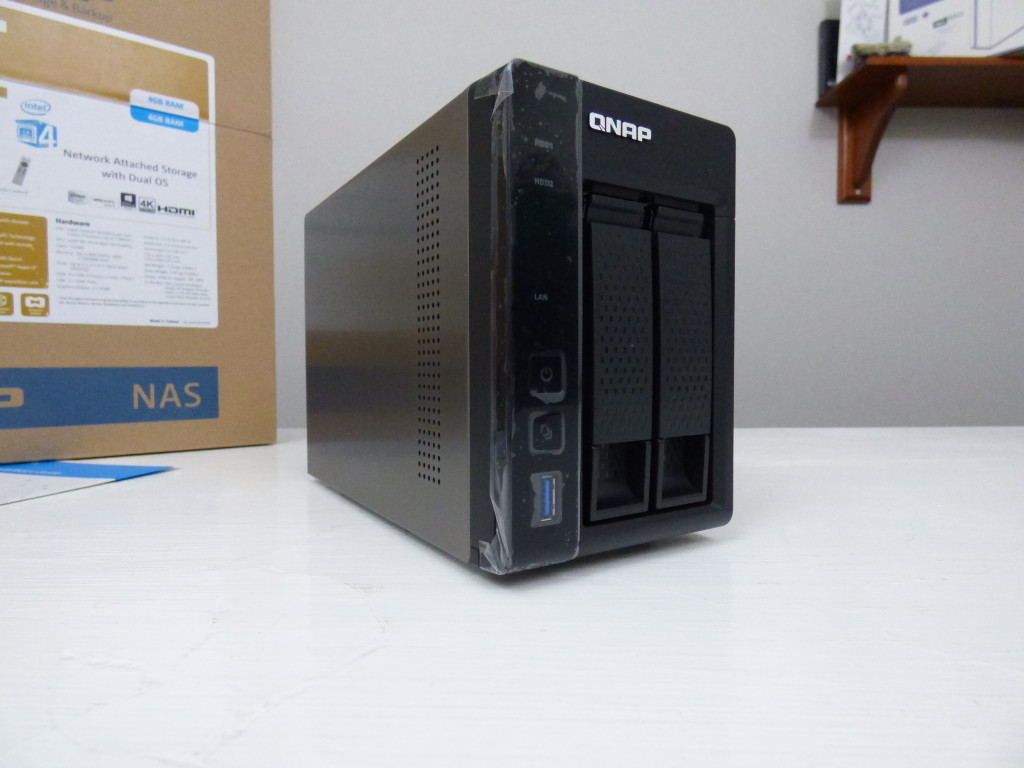 Thank you for your enquiry. I would recommend (for the very best direct 4K viewing on your TV without transcoding) the QNAP TS-253A and two 4TB WD Red hard drives. The unit can display 4K beautifully via HDMI, also is one of the best all round NAS devices for other network attached storage tasks (files, servers, music playing, backing up, network surveillance cameras, virtual machines and more) and I recommend installing two 4TB WD Red drives for a good balance of cost vs storage space and future proofing. You can find and buy this NAS solution below. Any further questions regarding pricing, availability or post-sales support, please feel free to contact me. Thank you for contacting us at SPAN.COM.
http://www.span.com/product/Qnap-Desktop-NAS-TS-253A-4G-2-Bay-RAID-0-1-4GB-RAM-~52839/spanstor=41629
Kind regards,
Rob
Budget NAS for FLAC Music Streaming?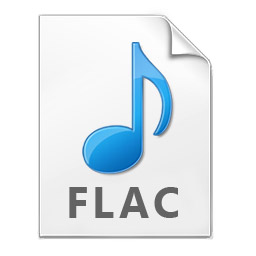 I have been considering purchasing either a single or two bay NAS drive. My main requirements are for it to be the main source for streaming music (Flac files) to my hi fi and to improve the back up for the drive on my PC. It has been suggested that both Synology and Qnap products would fulfil these tasks reliably. My brother has now mentioned that he intends to purchase a 2 bay Synology drive (I think he is considering the DS216J) and I have been trying to direct him towards yourselves. My questions are 1) Any suggestions as to which NAS would best suit my needs? 2) Is it possible/practicle to set up 2 bay drives so that my first bay is mirrored to my brothers 2nd drive and his 1st bay to my 2nd via broadband?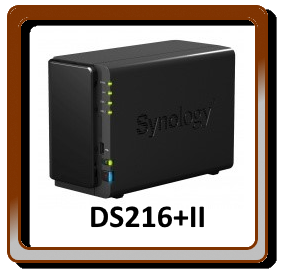 Good afternoon Peter,
Thank you for your enquiry. Based on your requirements u have no hesitation in recommending the Synology DS216+II with 2x 4TB drives. I know it is a fraction more expensive than the DS216J, but the software 'Synology Cloud station' that will operate the syncing of these two NAS devices requires a little more hardware power than the J series can provide. Also the DS216+ has the BTRFS file system which will improve file mirroring and integrity checks in the background. 2 x 4TB of storage is an excellent balance of price and future proofing for storage. Please find the product page below:
http://www.span.com/product/Synology-2-Bay-DiskStation-NAS-DS216+II-SATA-HD-RAID-0-1~58625/spanstor=41629
Kind regards,
Rob
robbie@span.com
Best NAS for Kodi, Plex and Encryption?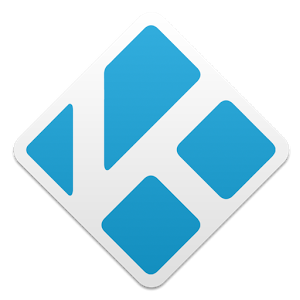 Hi I"d like to buy a personal NAS, for:
– use as the default photo store place for my family photos
– use as a video player (kodi or plex)
– keep my business files encrypted inside
I"m sure you have the acknoledge and product for me.
Best regards and thanks in advance
Hernan
Good evening Hernan,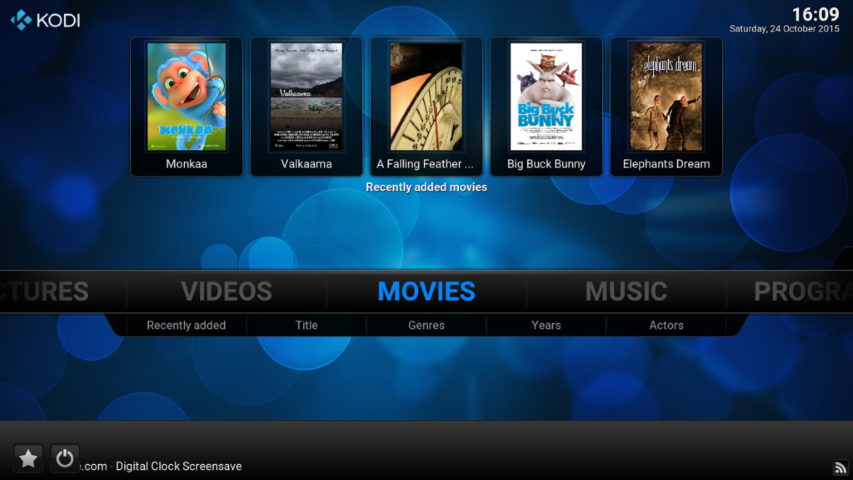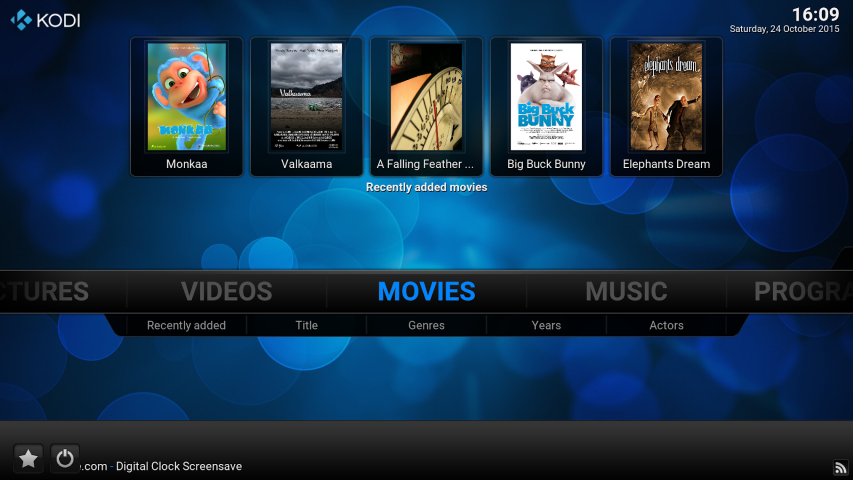 Thank you for your enquiry. For you needs, as well as providing you with the most comprehensive and future proofed NAS, I would recommend a QNAP TS-253A with 8GB of RAM (currently priced ony a fraction more than the 4GB of RAM) and 2x 4TB WD Red HDD. You can purchase using the link below and it will include (at no additional cost) our Build and Test service at no additional cost (drive integrity checks, Firmware upgrades installed, RAID setup and ready for you to use straight out of the box!
The NAS can be found here – http://www.span.com/product/Qnap-Desktop-NAS-TS-253A-8G-2-Bay-RAID-0-1-8GB-RAM-~52840/spanstor=41629
Delivery to you in Argentina can be found below. Thank you for visiting SPAN.COM (correct as of 12/12/16)
| | | |
| --- | --- | --- |
| TNT | Economy (6-7 days) | £78.00 |
| TNT | Express (2-4 days) | £83.00 |
| DHL | Express (5 days) | £126.00 |

International Deliveries for Europe: 2-3 days
Deliveries for the rest of the world: 3-5 days
Please bear in mind that estimated delivery dates may change when further items are added to the cart.
Prices shown are excluding VAT
Kind regards,
Rob
robbie@span.com
Best NAS Server with RAID for my MacBook Pro?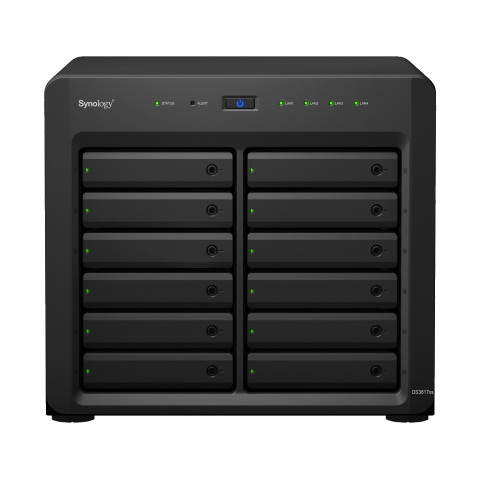 I'm looking at getting a Synology Disk Station 12-Bay Network Attached Storage (DS2415+)with a Synology Disk Station 12-Bay Expansion Unit (DX1215). I currently have a Early 2011 MacBook Pro 2.0 Sandy Bridge running macOS Sirrea. but I hope to get a new maxed out speck MacBook Pro eventually. with what I have now and my future upgrade plans would the above gas and expansion be a good option for me? also dose a NAS Raid matter on Mac Systems?
Thanks in Advance, Alice
Good morning Alice,

Thank you for your enquiry. This would be an excellent NAS solution providing a fantastic balance of storage versus power and I'd a remarkably future-proof setup. The RAID you would set up on these devices (or creating a RAID spread across the two units) would be visible to both your early and future Mac system, with all building and handling being done by the Synology' (taking any load and work off of your Mac CPU).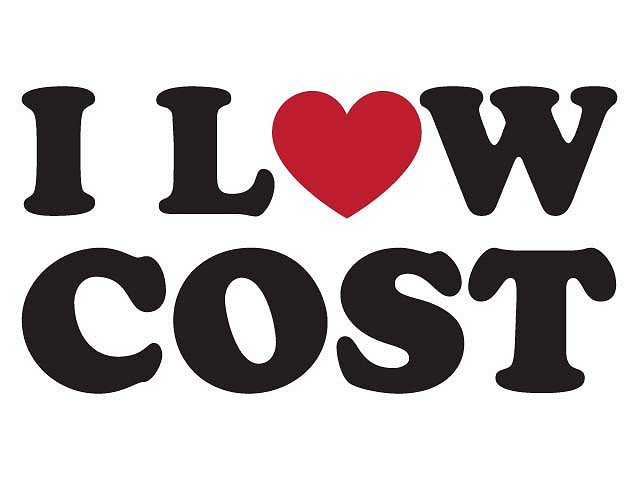 Regarding purchasing, if you are happy with this setup and know which drives you require, you can compete this purchase online. However if you require further technical direction on this (or perhaps we can tweak the price for you) I would recommend placing these items on your basket and after you reach checkout, select "Quote Request" (no payment will be required) and one of our dedicated technical sales team will contact you on this. Thank you for contacting us at SPAN.COM and your good choice in NAS!
Kind regards,
Rob
Looking for a WSS 2016 NAS?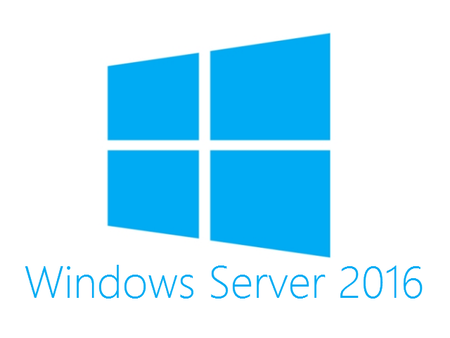 I have been looking into the The us W5810 NAS. Do you know if or when it might ship with Windows Server Essentials 2016?
Good morning Nigel,

Thank you for your enquiry. The unit arrives with RS 2012 and you may be able to contact Microsoft after purchase to get it upgraded at minimal or zero cost. In the meantime Thecus will most likely not be rolling out this unit (and it's other WSS range NAS devices) with WSS 2016 till much later into 2017. As these units arrive with licences both in a physical copy in the retail box and embedded on the SSD that is pre-installed. If you are interested in buying this NAS device, please use the link below
http://www.span.com/product/Thecus-Windows-Storage-Server-W5810-Desktop-5-Bay-SAS-SATA-HD-JBOD-RAID-0-1-5-6~57250
Thank you for your question and for visiting SPAN.COM.

Kind regards,
Rob
Recommended Home NAS for 4 devices at home (TV, Tablet, laptop and PC Backup)?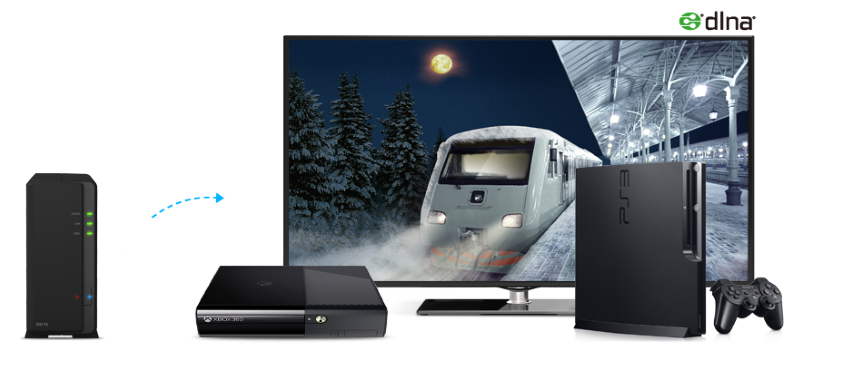 Hello first off awesome site and YouTube channel.
I have read through and watched a bunch of the videos.
My head hurts lol. What would you recommend for a home NAS that could play up to 4 devices at once mix of tablets and TV also good for computer backups. Was looking at the TS-251+ or a 4 bay could even be a synology.
Thanks Mike
Thank you for your enquiry Mike,
Based on your requirements. The TS-451+ would be an excellent choice and I would recommend of your devices are predominantly Android or Windows OS based. However if you are using more Mac based desktop or mobile devices. Then you found opt for the DS916+. Below are links to both and they can be purchased pre-populated with Hard Drives or empty. I have selected 8GB RAM models as you will see particular use for this on multi user access. Thank you for your question.
http://www.span.com/product/Qnap-Desktop-NAS-TS-451+-8G-4-Bay-RAID-0-1-5-6-8GB-RAM-~51069
http://www.span.com/product/Synology-4-Bay-DiskStation-NAS-DS916+-8GB-SATA-HD-RAID-0-1-5-6~58515
Kind regards,
Rob
Looking for a NAS that can run KODI and Android?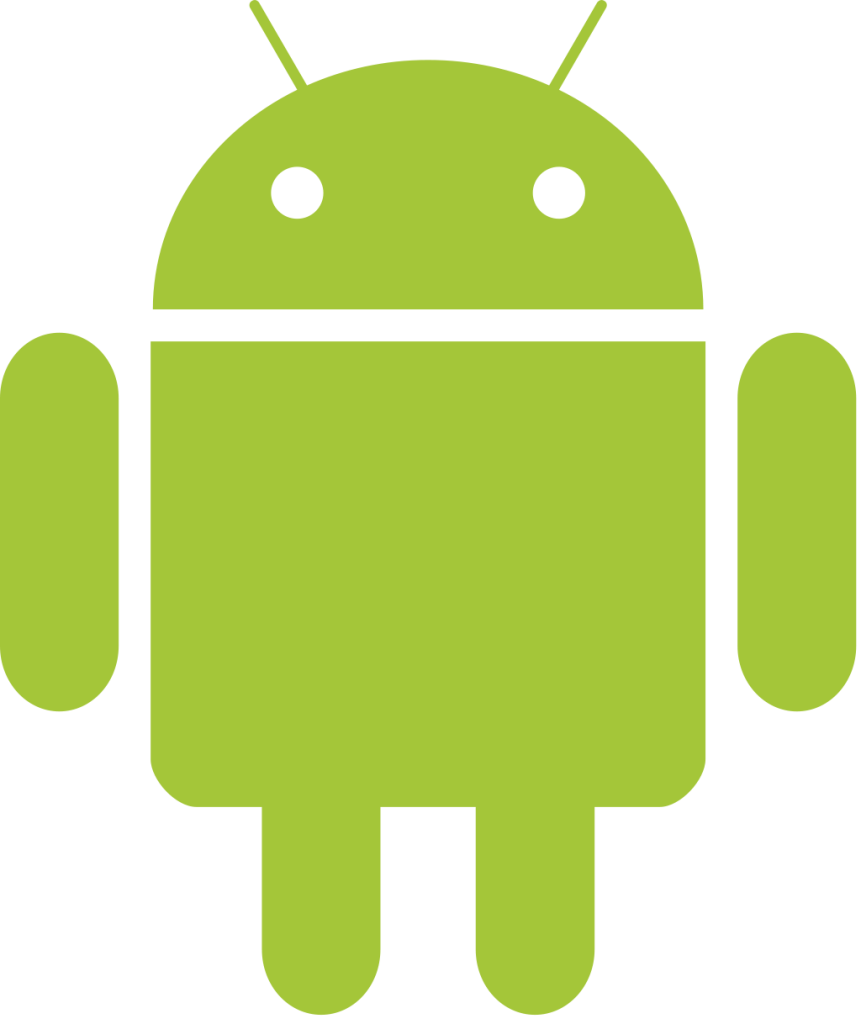 Hi,
I am looking for a NAS that has Android (and can run Kodi) which connects directly to a television through HDMI with a remote but is more powerful than the Nvidia Sield. The main purpose of you will be streaming and playing local video content.
thank you
Also out of interest, what is the most powerful Kodi and/Android NAS?

Thank you for your enquiry Francis,
There is only one Andriod enabled NAS in the market at this time, the QNAP TAS-268 – http://www.span.com/product/Qnap-Android-NAS-TAS-268-2-Bay-RAID-0-1-Multimedia-Centre~51153
However it's hardware is rather modest and if you wanted a much more powerful NAS that features Android via HDMI, you do have an alternative, though it is a little complex. Using a Quad-Core Intel CPU based QNAP NAS, you could install the Virtualisation App, then create an Android Virtual Machine (which you would need to reserve a portion of your CPU and RAM). Then you can choose to display this via the HDMI port. For this kind of operation, I would recommend at minimum the QNAP TS-253A or the QNAP TS-251+ NAS. Thank you for visiting SPAN.COM.
Kind regards,
Can you boot a Mac from an SSD in a NAS?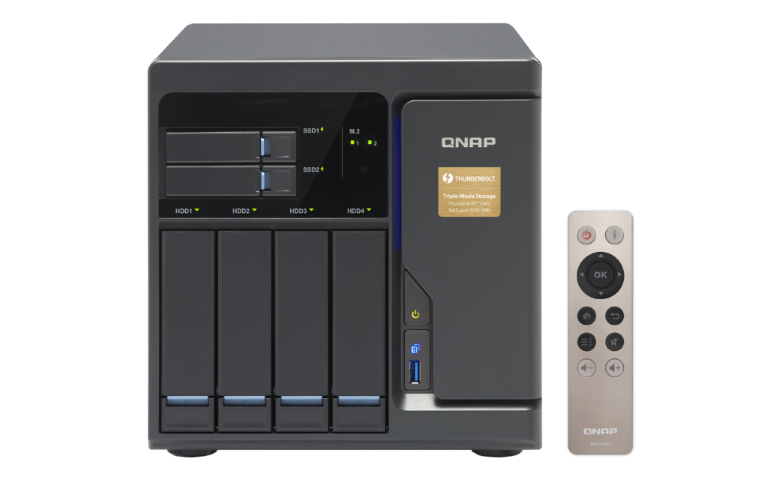 Qnap
TVS-682T-i3-8G
Desktop NAS 10GbE+TB2
6-Bay (4x 3.5″, 2x 2.5″), RAID 0/1/5/6 (8GB RAM, Core i3) + 10GbE + Thunderbolt 2
20TB (4 X 5TB HGST Deskstar NAS v2 (Retail))
I have a rather long-shot-question: is it possible to plug in a SSD and use it as an external START-UP disk on a mac?
I have a MacPro with 512GB SSD, which is sufficient for now, but in the future that might not be enough anymore… and also, I could use the Qnap"s SSD as a handy alternative boot option. 
Thank you and keep up the good work!
p.s. Does selling to Slovenia now requires any custom expenses?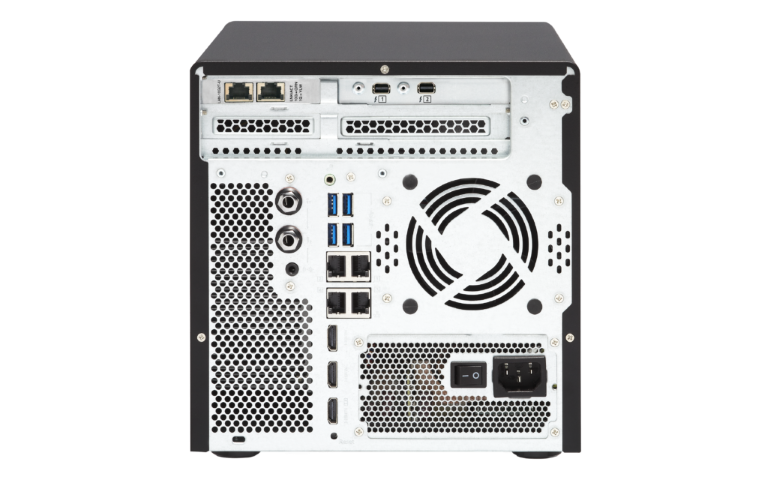 Thank you for your enquiry Vojko,
That IS an interesting idea. However I would not recommend it as it is neither supported or advisable – booting the Mac from an SSD in the QNAP either over the network (which would severely hamper the boot advantages of SSD) or over the Thunderbolt connection (which would need to be selectable in the boot protocol as you would select HDD, DVD, USB, etc) would be complex and not worth the time and energy to construct without guaranteed success. However the NAS can be used to store multiple boot images using backup software with the QNAP, third party or the ever popular and reliable Backup Time Machine.
Here is a link the product once again – http://www.span.com/product/Qnap-Desktop-NAS-10GbE+TB2-TVS-682T-i3-8G-6-Bay-4x-3-5-2x-2-5-RAID-0-1-5-6-8GB-RAM-Core-i3-+-10GbE-+-Thunderbolt-2~57575/spanstor=53885
Regarding shipping, if you supply a valid VAT number at checkout, you will exempt for VAT on our website at the checkout before payment is made. Thank you for contacting us and thank you for visiting SPAN.COM.
Recommended Hard Drive for a QNAP TS-253A?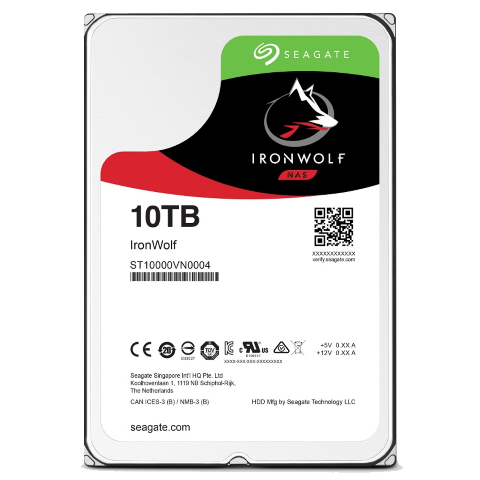 Hi I purchased a seagate hard drive from a competitor before I saw your videos. I am very interested in the Qnap TS-253A-8g
It"s primary use would be for plex. I wish to share my media collection with family. You sell the same drive Seagate archive v2 8tb 128mb cache hard drive data 6gb/s 5900 rpm oem .
If this is a suitable drive for the nas can I order the nas and one drive.
Hope this makes sense
Cheers
Dave
Thank you for your enquiry. Dave
Normally we would not recommend using the Archive Drive series in a NAS device due to them using a process known as Shingled Magnetic Recording, whereby data is layered on the platters and slightly overlapped (yes… like a roof). However this is only a real problem in NAS devices with a RAID 5 option (where there is 3 HDD Bays or more). In a 2-Bay like the TS-253A, you will not see this problem as the drives work either independently of each other or combined and data is not layered. Never the less I would recommend the drives be held in a RAID 1 environment in this NAS. Regarding purchasing this NAS with one drive, use the link below to order this NAS and the Drive and the build and test service included for you (at no additional cost) – Remember to change the number of drives to x1 at checkout, as it will be set to x2 by default.
The TS-253A-8G and 8TB Seagate Archive (price displayed is for x HDD, but will change as soon as you reduce the number of Drives to x1 – http://www.span.com/spanstor/52840-46708
Thank you for choosing SPAN.COM and I hope you choose us for your NAS needs.
Kind regards,
Rob
Best NAS for indexed Searching? Is QNAP QSirch any good?
I have a macbook air with too much data on my 500GB SSD. I want to put some on a NAS drive so I can access it on the road easily. I just bought a WD mycloud mirror 8TB (2x4Tb). Its ok, but a bit slow, noisy but most troubling of all, no indexed search. Which of the drives would allow me indexed search either from spotlight or from some built-in or 3rd party app. Looked like QNAP had QSirch… what about the others? what is your recommendation.

Thank you for your enquiry Larry
Both the Synology and QNAP NAS series include in their respective OS a very competent and comprehensive internal search functionality. If you go for any mid range and above NAS in their models, you will have this feature covered. However if the speed of the device and the noise of operation is of concern to you, then I would recommend the Synology DS216+ or DS716+. The QNAP's in a like for like comparison provide a higher hardware for the price, but are a pinch noisier (not much but enough that you can tell the difference side by side due to their chassis being metal throughout). Below I have included links to both the Synology units and have included 2x 4TB Drives inside each. You may very well want to buy these units empty and just re-use the drives in your existing machine, but I think you would be better served to keep the old WD NAS up and running as a network backup (the Synology software will be able to easily set that up) that way you will have both RAID protection on the Synology and backup protection on the WD. However if you would just like the NAS, just remove the drives from you basket at checkout. I hope this helps and you choose SPAN.COM for your NAS needs.
The DS216+II – http://www.span.com/product/Synology-2-Bay-DiskStation-NAS-DS216+II-SATA-HD-RAID-0-1~58625/spanstor=41629
The DS716+II – http://www.span.com/product/Synology-2-Bay-DiskStation-NAS-DS716+II-SATA-HD-RAID-0-1~58514/spanstor=41629

Kind regards,
Rob
QNAP NAS and Surveillance Station Issues?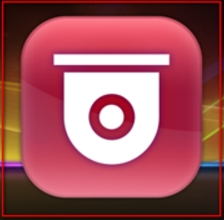 Dear Seller,
I have connected IP Camera to my router and from my router to NAS (QNAP 253A ).
Nas is connected via HDMI to my TV.Every time I launch Surveillance Station on my TV after couple of seconds to max 1min I back to see main screen with HD station and have to login again.I wish to mention that I have no problem to watch live from my laptop or phone.
I will be grateful for advise.
p.s Can I but WD puprple Hard Drive and connect as a external device to record from my IP camera.Not sure if I need something else ?
Regards
Thank you for your enquiry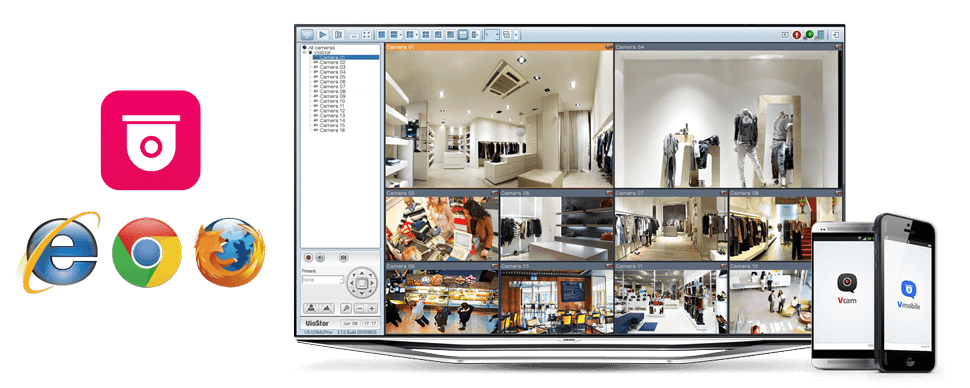 It may well be due to a Hybrid Station update or the Surveillance station set to default output. However, if it is software bug/issue then you would be recommended to contact QNAP directly. Regarding default output, when you installed Hybrid Station (to display apps via HDMI), you are able to set one as default. So when you boot the QNAP, it will automatically go into the selected default App via HDMI. You should find it here – www.qnap.com/images/products/Application/notes/hybrid deskstation_01.png
Alternatively, you could uninstall Surveillance station and re-install, but you would need to set the cameras up again. I would recommend selecting Surveillance station as the default app (ensuring you have installed Surveillance station within Hybrid Station, aka HD Station) then re-boot the NAS – HD station will take time and you will not see it appear on the HDMI for at least 3-5 mins
If this doesn't work, check the settings within HD station to see that there isn't a conflict, ie two apps are set to 'default' in error.
If this fails, contact QNAP for a software fix or re-install surveillance station. I would suggest in that order.
Regarding a WD Purple Drive, I would recommend either installing one inside your NAS (if you have room in your array) or installing in seperate NAS connected to your IP Cameras. Writing from the IP cameras onto an external drive is not optimal and not really advised.
With regard to viewing your CCTV recording, you should be able to view them inside the Surveillance staiton software via your Web Browser or QNAP App. If you are havng difficulty with this, I would once again recommend contacting QNAP as you may have a corrupt/out of date Surveillance Station App installed.
Thank you for contacting us and for choosing SPAN.COM
Kind regards,
Rob
What is the Difference between a NAS and a DAS Enclosure?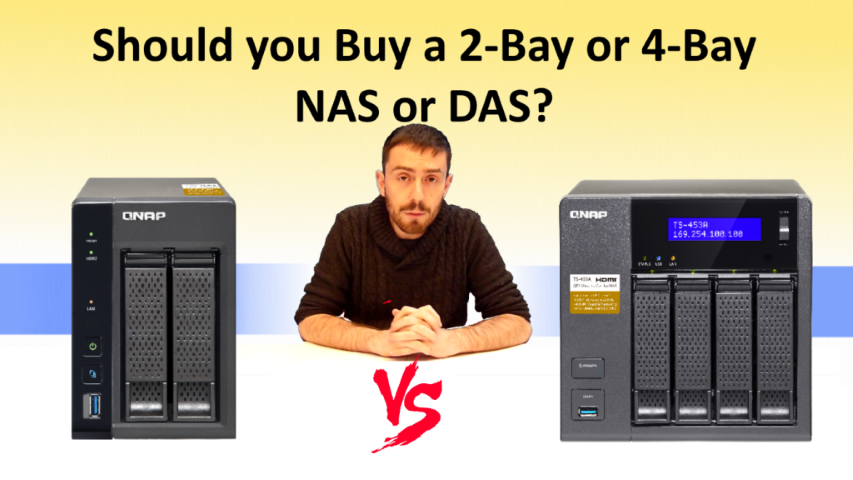 hi, i have a question i know what the NAS storage is for like sharing files over network, but here is the thing i want to use it for purely storage capability for now. I have lots of data games, moves, songs well over 6TB which is why i liked the NAS idea as i can get 1 WD red Pro 8TB SATA HDD and solve my issues of having too many portable hard drives and when i need more space i just buy a new WD red and add it. So my question is , is that possible, like i am thinking i buy the NAS (i am thinking QNAP) add the WD red and connect it to my laptop and i have a new 8TB partition. is that how it goes?
Thank you for your enquiry Mohame,
The item you are describing is a DAS – direct attached storage. This will connect directly to your laptop via USB 3.0 (other connections available) and you can install 1 or more hard drives to store and access your data in real time. A NAS – Network Attached Storage, cannot be accessed via directly attaching a cable, but ALL files and services are accessible over the network/internet in your home.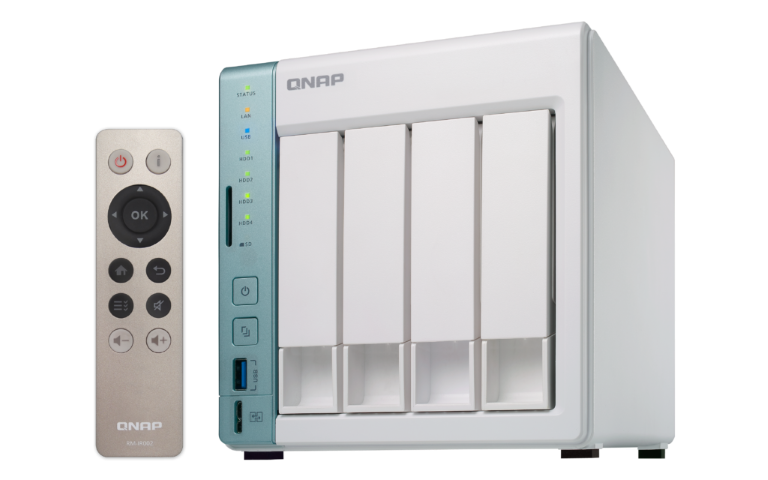 However there is an exception in the QNAP TS-451A – this is the ONLY device that can do BOTH of these things. You can connect it via USB 3.0 and access/transfer files to and from the device. But it also works over your network/Internet at the same time. It's a very popular choice for thos looking for a device that can storage video/editing data directly and still give them access to everything outside of the home via PC/Mac/Mobile.
The device can be found here  – http://www.span.com/product/Qnap-Desktop-NAS-TS-451A-2G-4-Bay-RAID-0-1-5-6-2GB-RAM-~58871
If you would like us to install a WD Red Hard Drive, just add it to your basket and we will install it inside the device ad set it up for you (you just need to let us know in the comments section at checkout). Thank you for visiting SPAN.COM.
Kind reagrds,

Rob
The Synology DS116 NAS and Downloading Torrents?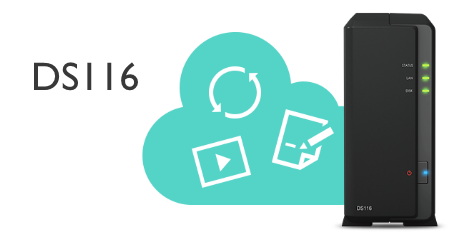 Hi There!
I would kindly ask for your opinion about the following:
I am planning to buy a Synology DS116.(data safety is not important for me)
I would use it to download torrents, and as a Media server.
I have a fairly fast internet connection (200MBps)
With my current setup (router,laptop) I can pretty much download many torrents with 20+ MB/s using utorrent.
The Big questrion is:
With the Synology DS116 connected to the same router (same internet connection),
will I be able to download with the same speed using its download station app?
Is there any kind of a limitation regarding the download speed with synology NAS?
I read many posts complaining about slow download speed regarding synology download station
https://forum.synology.com/enu/viewtopic.php?t=80436″
Of course I am ok with a decent 12-15 MB/s speed, but around 6-7 MB/s or even less (as written in those comments) would be really disappointing, since this is the main reason I would by the DS116
Thanks for any info.
Best Regards
There should be no problem achieving these speeds in a torrent environment. How you utilise this unit is at your discretion, but as stated in my response to your previous enquiries, this unit has been proven to achieve these speeds on downloads (though obviously the hosting and popularity of some downloads is a negating factor). I would recommend this box as a remarkably good download server of all types. Thank you for your question and we look forward to your order.
Kind regards,
Rob
Should I buy a Thunderbolt2 NAS or a NAS and a Thunderbolt2 DAS?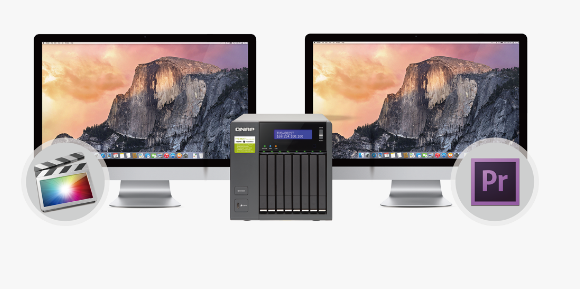 I need advice on a problem that I am not sure how to properly resolve.
My set up is an iMac link to a home network with a NAS (synology 412+ with #4 WD 4TB red set up in raid 5) . The NAS is 70% full and is used as a main back up of my iMac and Mac Book Pro and as the main source for storing my files (mainly large documents and photos/video). For executing the regular backup I use Carbon copy cloner and I back up portions of the Sinology on external WD hard disk (such as passport…) This is very time consuming and not efficient.
I am very worried of some disks failing and loosing data. I therefore would like to 1) make a back up of the NAS, 2) increase the speed of the access to the files to the NAS system 3) have a system that can be scalable if more storage is needed ( I am a passionate photographer) I have looked at most of your product review but I cannot come with a solution (I am not a technical guy) . Which system should I get? should I go for a Thunderbolt NAS for speed ?should I get just a large DAS and use the Sinology as a back up? Any help/suggestion would be highly appreciates
Thank in advance
Regards
Thank you for your enquiry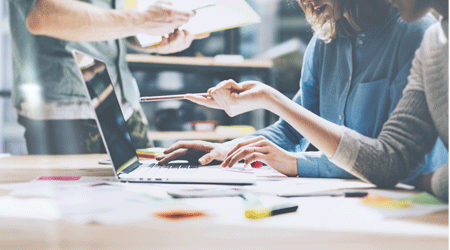 It is especially fortunate that you got in touch when you have as Synology will soon providing limited software updates to this unit (though most core updates will go through). With regard to a system that will be true future proof solution to the tasks you list, a popular choice for most photo and video editors is the Synology DS916+. Most have been using the DS1515+ for 2 years and upon filling the unit up needed a father backup of their host machine, their archive and the NAS itself. A DS916+ will not only provide excellent speeds in terms of uploads and downloads/Read and Write (though of course your own bandwidth, router or switch play their part) and can also be set up with the Synology software to mirror/backup to and in all respects communicate with the DS412+ that you own. This means you can set the older NAS device in another room or building as an offsite backup of your primary NAS (the 916+) to protect either the entire NAS or select folders.
As well as this the backups can be sync'd to your own needs (at night, midday, weekly, monthly). This would be much more preferable to installing a large DAS that will need to communicate via your Mac to send data too and from the NAS. The DS916+ can be found here (I have selected the 8GB Memory option for optimal speed, but a 2GB option is available)  along with 4x 4TB HDD installed. I selected WD Red 4TB as it is the best NAS drive at the moment for cost vs capacity vs ability – though of course other drives are available
The Synology DS916+ 8GB  with 4x 4TB WD Red NAS HDD – http://www.span.com/product/Synology-4-Bay-DiskStation-NAS-DS916+-8GB-SATA-HD-RAID-0-1-5-6~58515/spanstor=41629
Remember that all NAS units purchased from SPAN.COM include our build and test service (drive installation, all firmware and software updates installed, RAID configuration and HDD integrity tests before shipping – though this may add an extra day to the shipping time.
There are other units available if you are open to looking at other NAS brands (such as the TS-451A from QNAP), but if you want to stick with a Brand and software you are familiar with, I cannot recommend the Synology DS916+ to you enough!
Thank you for visiting SPAN.COM and I hope you choose us to solve your storage needs!
Kind regards,
Rob
Choosing the right QNAP NAS Memory?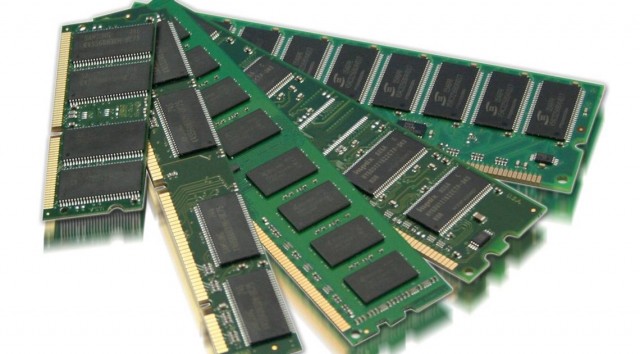 Hi,
Can you give me Partnumber for 32 GB RAM for this (4 x 8 GB)
http://www.span.com/product/Qnap-Desktop-NAS-TVS-682-i3-8G-6-Bay-4x-3-5-2x-2-5-RAID-0-1-5-6-8GB-RAM-Core-i3-~57582
Thank you
Thank you for your enquiry
Here are the RAM modules for this device – http://www.span.com/search/RAM_space_for_space_x82/20-
As they are a specialist item, we will need some more information from you to get the order arranged. Can you supply me with your name, company name (is applicable), address and a contact number. Then I can get this arranged for you with prices and availability. Thank you for contacting us. 
Taking HDD out of one NAS and putting them in another? Will it keep the SHR RAID & Data?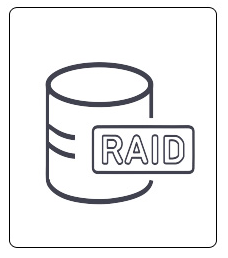 Hello,
I have a DS 213j with two 2TB WD Red hard discs set to SHR.
I wish to upgrade to a 4 bay, possibly DS 916. Can I put these two discs in and add two more clean ones without losing the data on the existing two?If so what RAID setting should I use? I don"t want to order the new nas until I"m sure of what to do . Any advice is most welcome. Thank you.
Thank you for your enquiry David,
I would not advise doing this, as the operating system  (DSM) for the device lives on the hard drives and the version of the DSM for the 213J  differs greatly to the DS916+ – It would overwrite the drives. You would be better served to buy the DS916+ fully populated, or if budget is a concern, but the DS916+ with a single HDD. Get the unit up and running (which if you purchase the NAS device and Drive from us, we would do for you at no additional cost), then run the Synology Cloud Station software (free) on both devices and sync them up. then you can gradually or fully send the data over.
The DS916+ is available here, and if you want to purchase the unit fully populated with HDDs (and include our free build and test service) just click the TB capacities available – http://www.span.com/product/Synology-4-Bay-DiskStation-NAS-DS916+-2GB-SATA-HD-RAID-0-1-5-6~57601
Alternatively, but the unit un-populated, and a single NAS drive from these. Then select the option during checkout for us to build the drives into your unit – http://www.span.com/search/wd_space_red_space_nas_space_hard_space_drive/1-
Any questions after purchase, please do not hesitate to ask.
Need Advice on Data Storage from the Experts?
Visit SPAN.COM via the link below for help with all things Data Storage for your Home or Business Needs. You can call them on 0208 2888 555, email them at support@span.com, Use their convenient LiveChat facility or just leave a message in the comments below here at NASCompares.com