Synology DS1621+ vs DS1618+ NAS Drive – Which Should You Buy
Buying a new piece of hardware is always a mixture of excitement and nervous trepidation – the keenness to get a new solution up and running in your home/business to improve things, mixed with the concern to make sure it is absolutely the best choice (#buyersremorse). With Synology revising their network-attached storage (NAS) hardware every few years (in order to better host their software and your data) many people looking to buy a new NAS drive will be stuck on whether to buy the brand new release from the brand, or potentially save some cash and buy the older generation. In the case of the newly revealed DS1621+ NAS, we find a solution that improves on its predecessor, the DS1618+, in a number of very noticeable ways and there are lots of reasons why it will seem like an obvious choice between the two. However, that is not necessarily the be-all-end-all and in fact, there are numerous ways in which the older DS1618+ NAS can still hold the high ground. So today, I want to compare the DS1621+ and DS1618+ NAS from Synology and find out which one deserves your data. We will be looking at Price, Hardware, Performance and Storage. Let's go.
Synology DS1621+ vs DS1618+ NAS – Price and Value
Given the almost 2.5-year release difference between the DS1618+ NAS (May '18) and DS1621+ (Oct '20) you would expect the price difference to be a great deal bigger than it actually is. Most technology becomes more efficient as time wears on and given the hardware improvements that have been made between these two NAS in that 29 months, I am surprised how close the price tags actually are.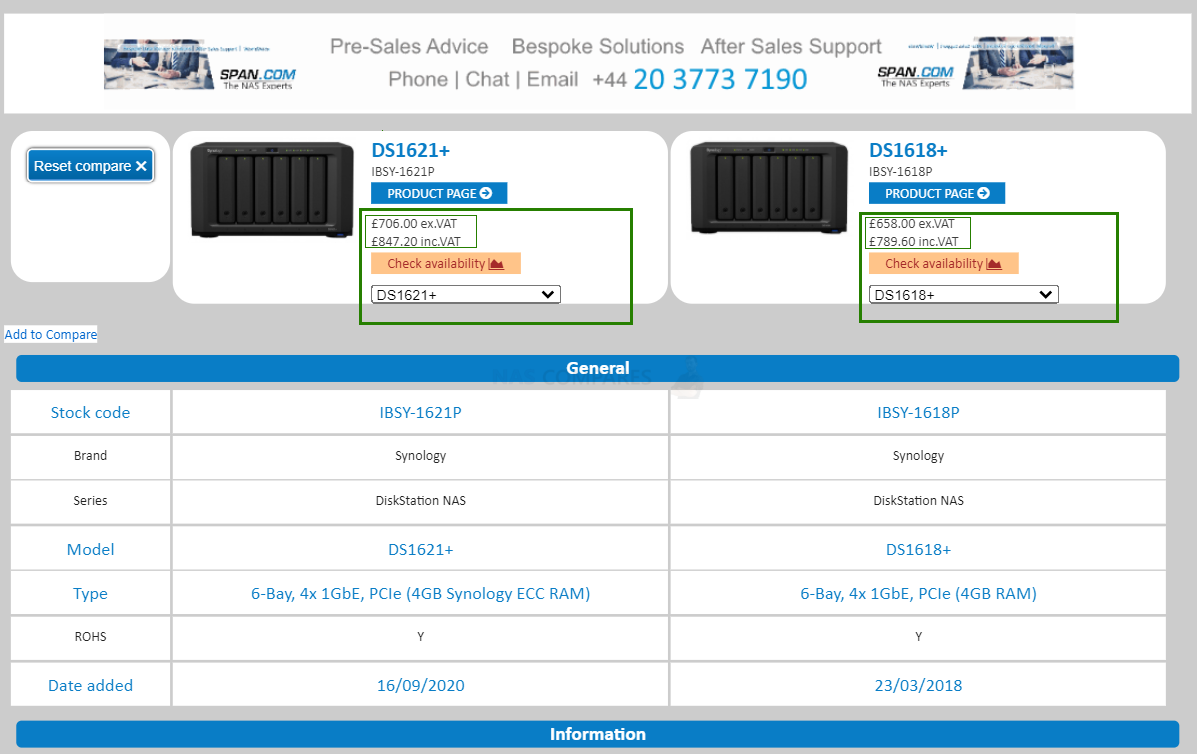 As you would expect, the Synology DS1618+ NAS is lower in price, but this is by a rather small margin and is less important when you factor in the fact that the Synology DS1621+ is much better value, thanks to its improvements in existing hardware architecture and an extra couple of features (Ryzen CPU and NVMe SSD cache Bays). If your budget is already incredibly stretched but you have settled on a 6-Bay Synology solution, then the DS1618+ is still a pretty good NAS, but you would still be getting less 'bang for your buck' overall.
Result – You Should Buy the Synology DS1621+ NAS
Choosing between the Synology DS1621+ and DS1618+ NAS in terms of design is going to be near impossible – largely because these two NAS systems are near enough IDENTICAL! They both use the same 6-Bay Diskstation chassis and even though the newer device has added m.2 NVMe caching bays added, they are exactly the same design, physical build, PSU power and size. If you have already fallen in love with the Synology chassis design, then you simply cannot choose between these two NAS systems on an appearance level.
Synology DS1618+ NAS Chassis
Synology DS1621+ NAS Chassis
I would have to call this round a tie!
Result – You Can Choose Either DS1621+ or DS1618+, Same Design!
The hardware of these two NAS systems is a clear indication of how Synology has upped their research and development in the intervening years between these two systems were released. The Synology DS1621+ NAS is clearly the more powerful, future-proof and upgradable hardware overall when compared with the DS1618+.
Synology DS1621+ NAS Drive

Synology DS1618+ NAS Drive

AMD Ryzen V1500B Quad Core
2.2Ghz
4GB DDR4 ECC SODIMM (32GB Max)
6-Bays (Supporting up to160x with 2x 5-Bay Expansion)
4x 1Gbe
3x USB 3.0
PCIe Gen 3 x8
SHR Support
BTRFS Support
3 Year Warranty (Can be upgraded to 5yr with EW201 License)

Intel Atom C3538 Quad-Core CPU
2.1Ghz
4GB DDR4 NON-ECC SODIMM (32GB Max)
6-Bays (Supporting up to 16x with 2x 5-Bay Expansion)
4x 1Gbe
3x USB 3.0
PCIe Gen 3 x8
SHR Support
BTRFS Support
3 Year Warranty (Can be upgraded to 5yr with EW201 License)
This is to be expected in a new generation of hardware, but the jump itself is actually quite modest in some respects, with pretty much the main upgrades between the DS1621+ and DS1618+ NAS being:
A newer and more capable CPU in the AMD Ryzen V1500B (compared with the Intel C3538 in the DS1618+)
M.2 NVMe SSD Caching Bays not featured on the Synology DS1621+ (not present on the DS1618+, but available as a PCIe Upgrade)
Those are the core differences, with the rest of the hardware being near-identical between them (slight differences in power consumption, despite the same 250W PSU installed, due to the different processors and memory). They even both feature PCIe Gen3 x8 as the upgrade slot, but it is worth remembering that because the DS1621+ NAS already features M.2 NVMe Cache bays, it allows you to install a 2-Port 10Gbe card in conjunction with them, as opposed to the DS1618+ only allowing you to get this to a lesser degree with the E10M20-T1 with its single 10Gbe port and M.2 NVMe cache bays.
Result – You Should Buy the Synology DS1621+ NAS
Synology DS1621+ vs DS1618+ NAS – Performance
The Day 1 performance of the Synology DS1621+ and DS1618+ NAS are actually quite similar. Both arrive with Synology Diskstaiton Manager (DSM) and support pretty much all the first party and third party applications available on the NAS platform. However, it is when you start operating multi multiple applications at once, start lining up multiple regular tasks to run at the same time, or have multiple users interacting with the Synology server at the same time, that you will see the real performance difference between them.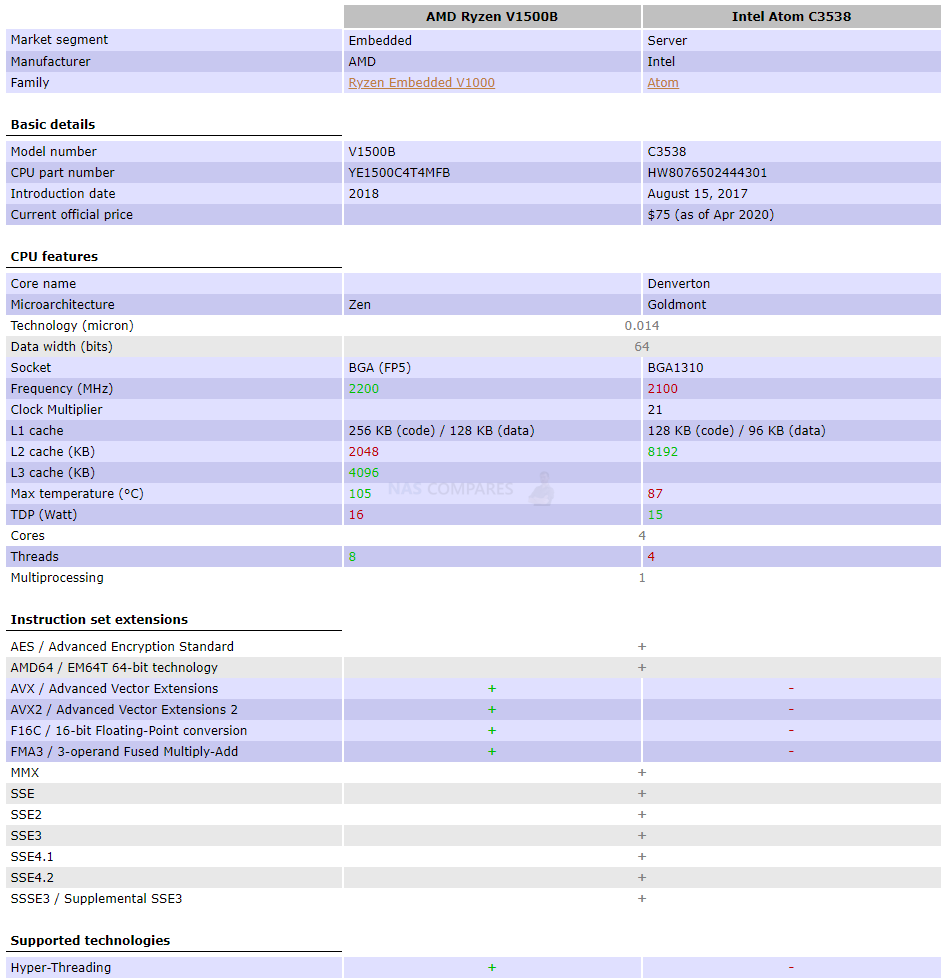 Because the V1500B Ryzen based CPU in the DS1621+ NAS is just a more capable and efficient processor overall. Both processors are NOT GPU/Graphics embedded, so both will need to rely heavily on raw power to get the job done (as well as the available memory and the floating-point on that processor of course) and there is just no avoiding the simple fact that the DS1621+ will outperform the DS1618+ in practically every instance. If you are buying your new NAS drive with performance in mind, choosing the Synology DS1621+ over the DS1618+ is a bit of a no-brainer!
Result – You Should Buy the Synology DS1621+ NAS
Once again, choosing between these two near-identical physically NAS systems in terms of storage is going to be near impossible. Both the DS1621+ and DS1618+ arrive with 6 main SATA storage bays (6Gbps each) that support both SATA Hard Drives and Solid State Drives for storage. Alongside this, both systems support the connection of two DX517 5-Bay expansions, via eSATA ports on both NAS devices, thereby allowing up to a total 16 total bays of storage. Currently, NAS hard drives (such as Seagate Ironwolf and WD Red) are available in up to 18TB of capacity (with 20TB on the horizon). So, that allows (at time of writing) upto 108TB of raw storage on the base machine and (with expansions full) up to a total 288 Terabytes of storage. Obviously, this does not factor in the RAID configuration you choose (both the DS1621+ and DS1618+ NAS support RAID 0/1/5/6/10 and Synology Hybrid RAID 1/2 as well), or the maximum volume size you can have in a single container (smaller), but in general storage terms, it's a complete tie.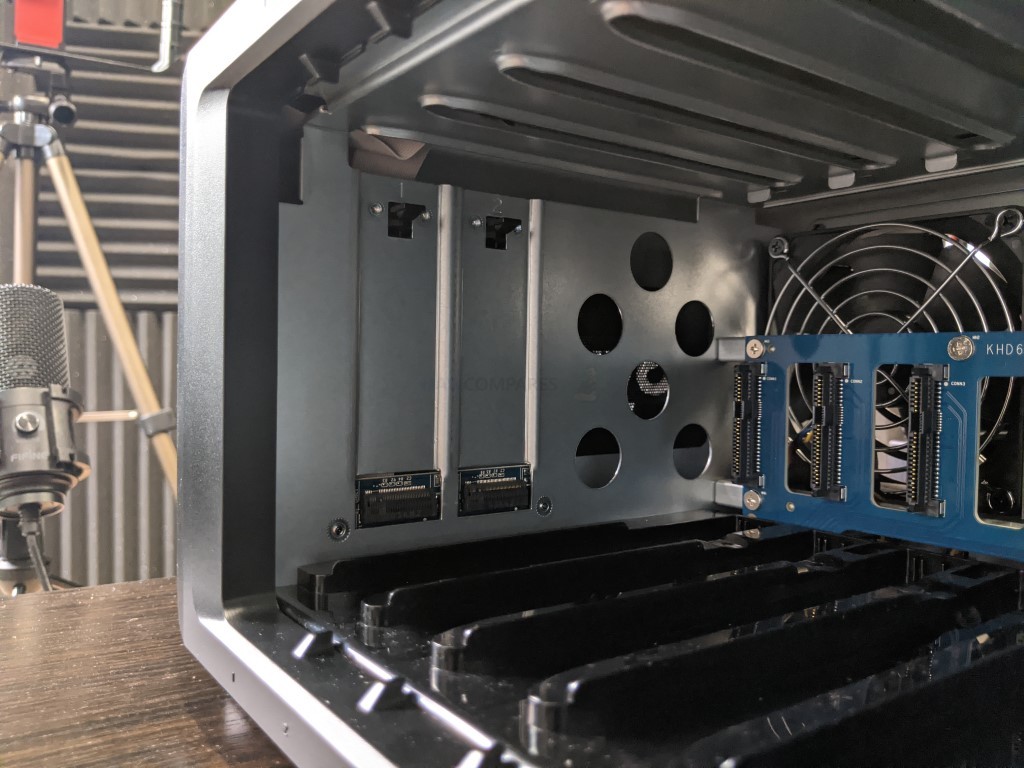 However, you cannot overlook the fact the DS1621+ features those two M.2 NVMe SSD Cache bays which, although cannot be used for RAW storage) CAN be used to improve the RAID performance of your larger storage array. This means that your storage access speed across multiple applications and users can be improved in the lifespan of the system. Additionally, it should be highlighted that although both NAS systems can support 2x DX517 5-Bay expansions, the improved CPU and NVMe caching of the DS1621+ mean that you will likely get the better overall performance of data on those expansion devices (both in and outside of your primary RAID) and this might be good to have years down the line, as your storage grows.
Result – You Should Buy the Synology DS1621+ NAS
Synology DS1621+ vs DS1618+ NAS – Conclusion
Unsurprisingly, the Synology DS1621+ NAS is the better overall choice. It just brings more of everything to the table and either matches or improves upon every feature of the DS168+ NAS from 2018, Thereby making any kind of choosing between them largely irrelevant. Of course, the DS1618+ NAS does have a few good points. For a start, it might be at a good price in the sales soon, as well as featuring a much more Synology researched CPU in the C3538 (currently available on around 12-15 different NAS systems). But when push comes to shove, the Synology DS1621+ NAS is just better in 95% of the ways that matter most.
WINNER – Synology DS1621+ NAS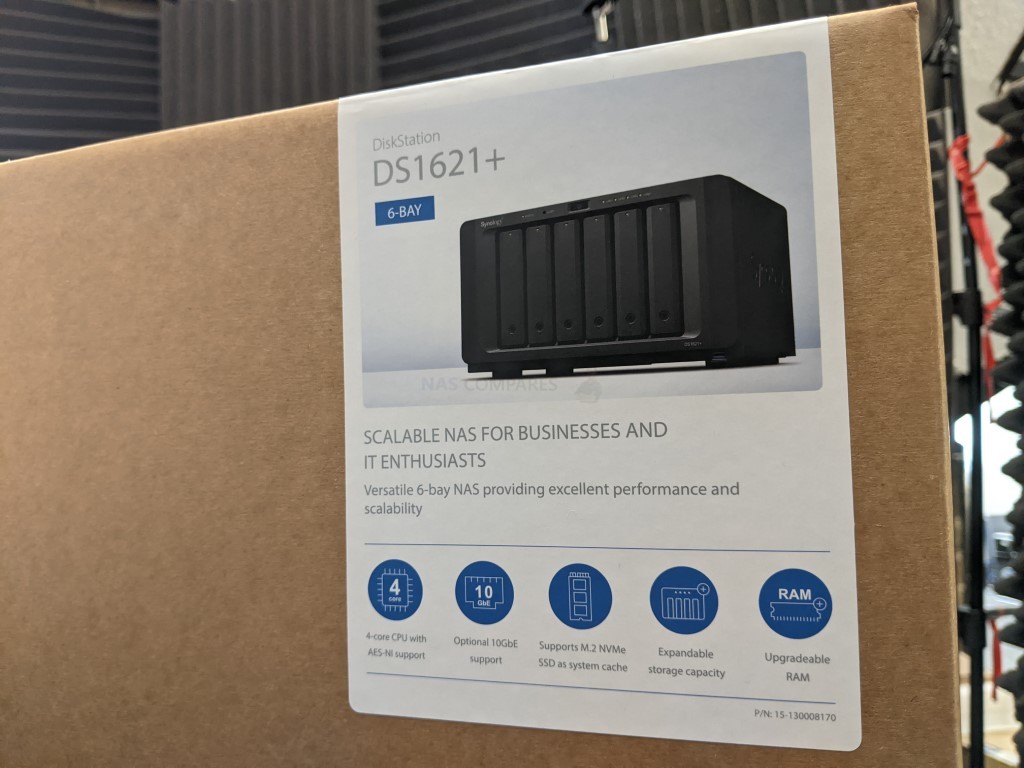 Read the Synology DS1621+ NAS Review by clicking below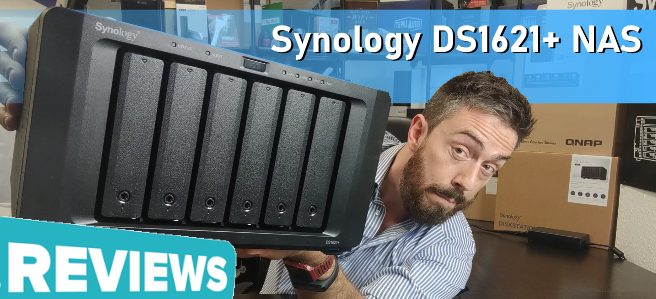 If you are thinking of buying a Synology NAS, please use the links below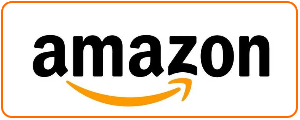 📧 LET ME KNOW ABOUT NEW POSTS 🔔
Get an alert every time something gets added to this specific article!
Want to follow specific category?

📧 Subscribe
This description contains links to Amazon. These links will take you to some of the products mentioned in today's content. As an Amazon Associate, I earn from qualifying purchases. Visit the NASCompares Deal Finder to find the best place to buy this device in your region, based on Service, Support and Reputation - Just Search for your NAS Drive in the Box Below
Need Advice on Data Storage from an Expert?
We want to keep the free advice on NASCompares FREE for as long as we can. Since this service started back in Jan '18, We have helped hundreds of users every month solve their storage woes, but we can only continue to do this with your support. So please do choose to buy at Amazon US and Amazon UK on the articles when buying to provide advert revenue support or to donate/support the site below.

Finally, for free advice about your setup, j
ust leave a message in the comments below here at NASCompares.com and we will get back to you.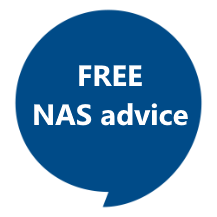 Need Help?
Where possible (and where appropriate) please provide as much information about your requirements, as then I can arrange the best answer and solution to your needs. Do not worry about your e-mail address being required, it will NOT be used in a mailing list and will NOT be used in any way other than to respond to your enquiry.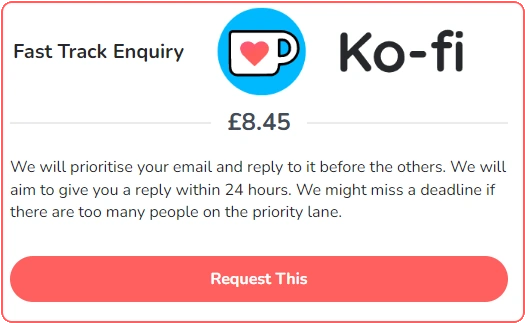 Terms and Conditions
Alternatively, why not ask me on the
ASK NASCompares forum
, by clicking the button below. This is a community hub that serves as a place that I can answer your question, chew the fat, share new release information and even get corrections posted. I will always get around to answering ALL queries, but as a one-man operation, I cannot promise speed! So by sharing your query in the
ASK NASCompares
section below, you can get a better range of solutions and suggestions, alongside my own.
This description contains links to Amazon. These links will take you to some of the products mentioned in today's video. As an Amazon Associate, I earn from qualifying purchases