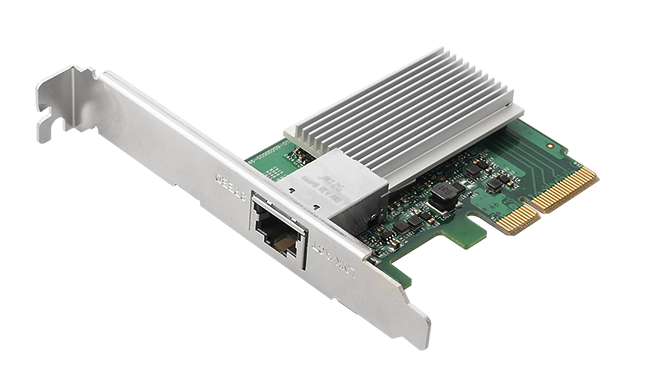 Includes an RJ45 port. Fast and easy networking without fiber.
Compatible with 10GbE, 5GbE, 2.5GbE, Gigabit and 100MbE speeds.
Compatible with ASUSTOR ADM OS, Windows, MacOS, Linux and VMware ESXi.
Test Environment PC1 & PC2: Win 10, i7-4790, 24 GB (19 GB RAM DISK), Intel 545 Series SSD 128GB, NETGEAR ProSafe XS708T, Tested RAID level: RAID 5
Windows File Copy Read Performance 797.64MB/s
Windows File Copy Write Performance 230.52 MB/s
Info: https://www.asustor.com/en/product/AS_T10G
Hardware Specifications
Supported Standards:

IEEE 802.3ae 10GbE
IEEE 802.3x: Ethernet flow control
IEEE 802.2ad: Link Aggregation
IEEE 802.1Q: VLAN tagging
RFC2819 RMON MIB stats

Maximum speed: 10 Gbps
Transmission mode:Full Duplex
Interface: PCIe 2.0 x4
Bracket support: Full-height, Low-profile, ASUSTOR NAS bracket (Sold separately)
Operating temperature: 0-50°C
Non-operating temperatures: -40–85°C
Humidity: 5-95% relative humidity
Certifications: FCC, CE
Supported features:

Jumbo Frame 16KB
IP, TCP, UDP checksum offload
Supports 100MbE, 1GbE, 2.5GbE ,5GbE and 10GbE

Supported OS:

Windows 7 and above (32/64-bit)
Windows Server 2012 and above (32/64-bit)
Linux 2.6.x and above (32/64-bit)
MacOS 10.10 and above
VMware ESXi 5.1 and above, Microsoft Hyper-V, Linux KVM, Oracle VirtualBox

Supported devices: AS70 series with available PCIe, Mac Pro with available PCIe, IBM-Compatible PC with available PCIe.
Package Contents
Size: 82 (W) x 62 (D) mm
Weight: 62 g / 155 g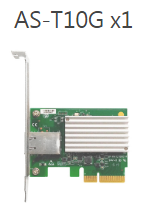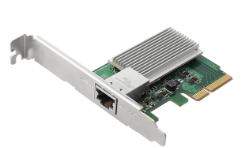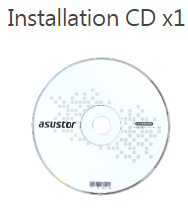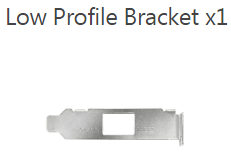 Item
Description
Download
For Windows
Version: 1.0.0.2 
Support OS: Windows 7/8/8.1/10
For Linux
Version: 0.3.6.15 
Support OS: Kernel 2.6.32 ~ 4.14
VMwareESXi
Version: 1.0.2 
Support OS: VMwareESXi 6.0 & 6.5
For MAC
Version: 1.0.0.2
Support OS: MAC 10.10/10.11/10.12