NAS Brands in 2022 – Get it Right, FIRST TIME!
If you have been looking to purchase your first NAS drive, or are looking at upgrading the system that you have been using in your home/office for the last few years, then it is understandable that it is ALOT of get to grips with. Network Attached Storage has evolved incredibly over the last few years and has gone from a rather niche area of the I.T industry into something that pretty much all users can benefit from in their daily lives. With the monthly/annual subscription costs of cloud storage providers (such as Google Cloud, AWS, DropBox and Microsoft OneDrive) getting higher, as well as the size of our daily data skyrocketing, making the switch from rented 3rd party cloud space to your very own NAS server in-house makes ALOT of sense. It becomes even more compelling when you add in the full range of software, services and features that modern NAS includes (Plex, AI Photo Recognition, Surveillance, VMs, Hybrid backup-n-sync and more), but like any area of technology – NAS can become a complicated and confusing subject. Every year for the last 5 years I have produced a guide on modern NAS brands, the best solutions you can get right now, who the brands have improved/declined and ultimately created an idiots guide to choosing the right NAS solution for your needs right FIRST TIME. In this, the 2022/2023 edition, we have seen a huge increase in 2.5GbE network solutions, improvements in M.2 NVMe technology and all of the popular NAS brands introducing improvements in their server software. So, what are you waiting for? Here is my guide to Network Attached Storage in 2022. Use the chapters below to skip ahead and I hope this helps you choose the right solution for your needs.
Is a NAS and a Server the Same Thing?
You will often hear people use the word NAS and the word Server differently. Both are exceedingly similar and often interchanged, but there are some teeny tiny historical differences between them. The word server can sometimes bring out a cold sweat in the less technically minded or IT experienced, but in reality, it is a pretty harmless term. A server is a piece of hardware (like a computer) or software (so a program that runs on a computer) that manages, shares and controls data (pictures, videos, word documents, PDFs etc) to a number of people who wish to access them (these are called 'clients'). That is it. Sure, there are much more complex and expensive servers that are designed to communicate with other servers or computers without human intervention – but in essence, they are all the same thing. Now where a regular server will give access to your users/clients via your internal network (router or switch) a NAS Server is the same, but it opens up a whole area of accessing it over the internet too. Different NAS servers provide different results and speeds and typically are designed with individual purposes in mind (i.e some are designed with media playing in mind, some with faster backing up and others with Surveillance recordings with CCTV IP Cameras). So first and foremost you have to make sure that the NAS you buy is designed for the tasks you have in mind. A fork and a Spoon are both cutlery, but you wouldn't eat soup with a fork (maybe a spork). Traditional bare-metal servers have the option of remote internet access, but nowhere near as intuitively and with a focus on user-friendliness that NAS systems provide.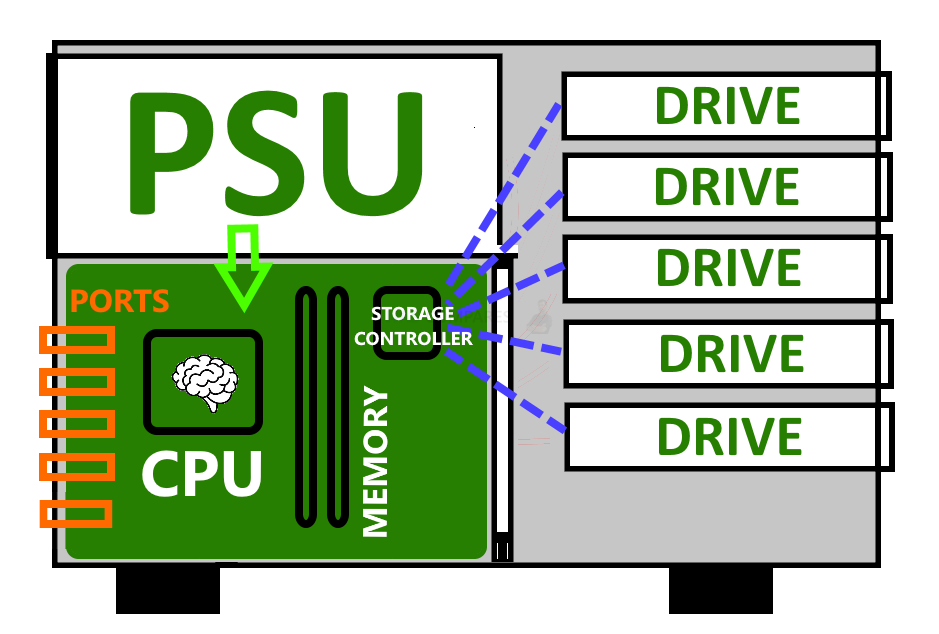 What is NAS Drive?
Network Attached Storage, with the exception of casual 3rd party cloud use, is currently the most popular means to store, access, share and distribute data across your home, your city and the rest of the world. It provides you with the means to:
Access your Multimedia on Network devices over DLNA

Backup all your devices easily and at a time of your choosing, wire-free

Stream Media over the internet, anywhere in the world

Share files securely and with full control of how and when they are accessible

Centralize the storage of your data in one location

Create Bespoke tiered backup solutions that fit your own needs
Choosing between Synology, QNAP, WD, Drobo, Netgear, Thecus and Asustor NAS
Let's get our hands dirty and start working out what is the best NAS for you. All the brands have a different target audience in mind and each has its own Pros and Cons. However, all of them support a number of similar abilities, software and network basic functionality. So before we talk about what is better or worse about each NAS brand, let's look at what they all have in common:
Applicable to all
All are compatible with Mac, Windows, Android and Linux

All arrive with a selection of included applications and services for tailored data access

All can be purchased Worldwide and feature regular security updates and firmware improvements regularly

All can be accessed via Mobile apps available via Google Play and iTunes, though there are more on some other brands than others

All can be accessed via your web browser – like Chrome, Opera, Safari, and…sigh… Windows Explorer

All use SATA HDD and SSD, with some having SAS enterprise options too

All work via the network and can be accessed worldwide over the internet

3rd Party applications like PLEX, KODI and APPLE TIME MACHINE are supported

All arrive DLNA certified, so they will be accessed by your PS4, PS5, Xbox Series X/S, Xbox One, Smart TV or Sonos system to play media

All are either WiFi-enabled or can have a WiFi dongle attached – though your speeds will suffer

All when purchased NEW arrive with a warranty of at least 2 years and in many cases more
Why Not Use Cloud Services like Google Drive, OneDrive or Dropbox instead of a NAS?
Do not think that 3rd party cloud services are bad, they really aren't! In fact, you should always consider adding a 2nd or 3rd tier into your backup strategy at home/work, and synchronization of files/folders on your NAS with the cloud is a good means to ensure you have another backup in place. Additionally, most NAS feature a variety of 256bit encryption options, password protection, 2 step verification and more to allow secure access is ensured to the NAS and the content, even via the cloud. Additionally, bg NAS brands like Synology and QNAP have been supporting Hybrid Cloud services that not only allow cloud storage to be bolted onto your NAS storage for shared usage and access, but also both brand support backup and synchronization with cloud collaborate services, such as Google's G Suite and Microsoft's Office 365. So there is DEFINITELY still a valid and useful place for 3rd party cloud services in 2022, however, I rarely advocate the use of these cloud services as a PRIMARY storage location. They ARE convenient and you can get a limited amount of space included for free, but I generally have three core reasons that I do not recommend cloud as a first-tier storage.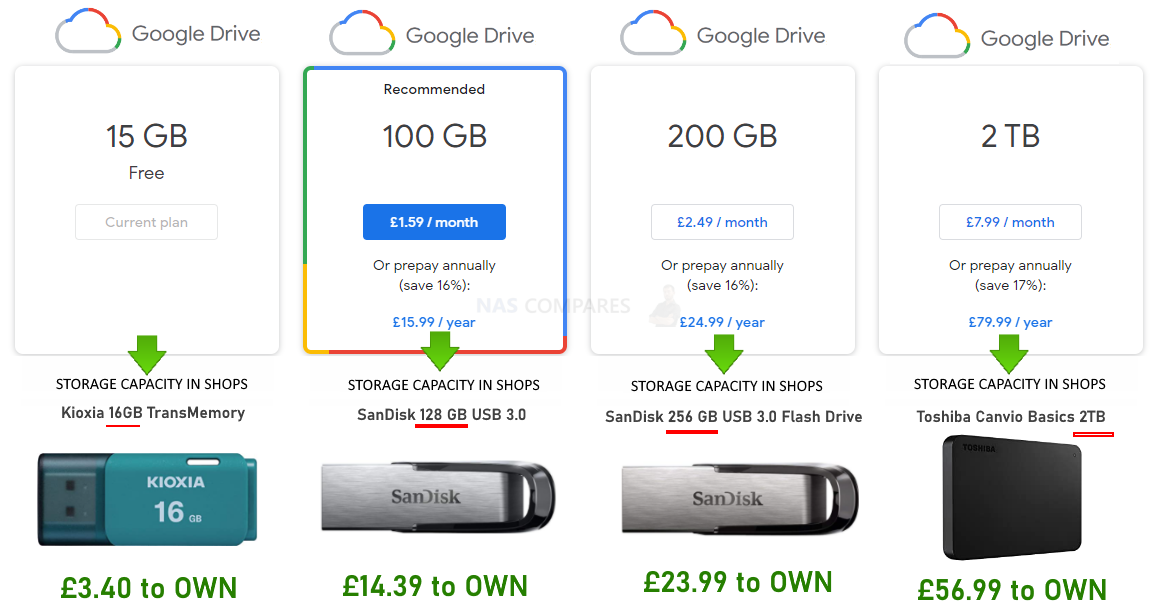 COST – The cost of most 2 year subscriptions costs about the same as if you just purchased even a small scale NAS on day 1. It might seem like just 5 or 10 bucks a month, but over 2 or 3 years, it all adds up and moreover, after that time you either need to keep on paying every month or still buy a NAS or DAS system for the data to live on. Might as well buy the NAS sooner rather than later as it will be inevitable eventually.
ACCESS – NAS provides more apps, file-level tailored use and can be better adapted into popular 3rd Party applications like PLEX, KODI, APPLE TIME MACHINE and DLNA supported devices. A cloud provider severely limits the kind of access you have on a regular basis.
PRIVACY – NAS provides full individual user control and access, as well as admin controls. Plus the NAS can be fully disconnected from the Internet/Network at your discretion. A cloud provider has a relative pre-set safety protocol that, when cracked on one or two occasions, opens up mass hacking
This is not to say that data on your NAS is completely inaccessible. Any NAS brand can only really stay 1 step ahead of the hackers, patching exploits as they are found (no different than any online service really), but a NAS is a means to create a secure, customizable and ultimately bespoke data storage solution.
Why Choose Synology NAS? Advantages and Disadvantages

Likely one of the two NAS brands you have heard of, Synology NAS is the company that invests HEAVILY in its software – and it shows. It may seem one of the most expensive, but with it, you get some genuine boundary-breaking software with your purchase.  You still get a great level of hardware in the majority of Synology NAS solutions, but the real draw of Synology is that software. Not only does it support your own hardware environment of PCs, Macs, entertainment devices and mobiles in their own respective software, but DSM also includes MANY applications designed around keeping all your data IN-HOUSE. So, replace Skype/Whatsapp with Synology Chat, Replace Google Docs and Office365 with Synology Office. Use Synology Drive to make your storage visible and accessible the way YOU want it, and export your entire cloud/data network over to a Synology NAS and remove all the external access as and when you need! They aren't the cheapest and they want you to do it 'there way', but it's a pretty decent way. Additionally, their recent DSM 7.0 software has left many users impressed, with enhanced support of those 3rd party cloud storage and business services, AI photo recognition, their surveillance platform continuing to win awards and even an in-house cloud service in Synology C2. Stylizing themselves very much as the 'Apple' of this industry, they really do focus on keeping things straightforward and intuitive.
PROS of Synology NAS
Easily the most intuitive and Usage browser-based GUI (award-winning DSM 6.2/7.0/7.1) – FULL Review HERE

One of the best Surveillance NAS software solutions

Most popular vendor for Mac users for it's UI

Incredibly feature-rich NVR software included, in Surveillance Station

Includes Active Backup Suite – Enterprise level and fully featured Backup Co-ordination software

Lowest Power Consumption vs other brands

A large # of their systems arrive with m.2 NVMe SSD caching upgrade bays

Quiet chassis compared with other brands

Task specialised Ranges like 'PLAY', 'PLUS' and 'J' make buying easier

The best range of first-party software, with Synology Office, Chat, Mail, Drive and more

SHR and SHR-2 – also BTRFS available in most solutions

Cloud Services available in Synology C2

Desktop and Rack-mount options are available

Best software for Home and SMB
CONS of Synology NAS
Often the most expensive

Recent Enterprise NAS Hardware has changed Compatibility in favour of Synology HDDs and SSDs

Generally, Synology NAS has the lowest hardware power in their systems

NVMe SSD Bays are for caching ONLY, they cannot be used for super-fast storage pools

More technically minded folk will need to dig a little to get to the nitty-gritty

SHR is not available on Enterprise NAS Systems

Network ONLY – no HDMI, Audio in/out, Thunderbolt, etc
Synology DS220J NAS – $180

4-Core ARM 64bit CPU – 512MB Memory – 1GbE – 2-Bay

RECOMMENDED – Synology DS920+ – $535

4-Core Intel 64bit CPU – 4/8GB Memory – 1GbE – 4-Bay –  NVMe

Synology DS1621XS+ NAS – $1899

4-Core Intel Xeon 64bit CPU – 8/16GB Memory – 10GbE – 6-Bay –  NVMe

Best Budget NAS

Check Amazon Below for Current Prices/Stock

Best Mid-Range Solution

Check Amazon Below for Current Prices/Stock

Best Business Solution

Check Amazon Below for Current Prices/Stock
---
Why Choose QNAP NAS? Advantages and Disadvantages

Often considered the choice for the more hardware-aware buyer, if you are looking for a much more traditionally computer associated hardware – QNAP NAS is certainly the one that springs to mind. Generally considered the 'innovators' of the NAS industry, they have the largest range of solutions available Notwithstanding the fact that their hardware is by FAR the most evolved platform in NAS (thunderbolt 3, multiple HDMI, 10Gbe standard solutions, Silent NAS, AI solutions and advanced SSD caching), the platform is fantastically diverse, providing great NAS options alongside network switches, network adapters and generally reshaping your hardware environment for the better. The software has also evolved dramatically into its own beast, moving away from trying to imitate and carving its own path. It is a little more technically (and I really do mean a little) but it is far more rewarding for it. They do not feature some popular items on their portfolio, such as BTRFS or a fluid RAID system like SHR/BeyondRAID, but make up for this with their own range of alternatives and in most cases succeed. Get your reading glasses on though, as their range is quite vast and might overwhelm you a tad. In recent years the brand has shifted focus a great deal more towards software in efforts to meet the gap with their rival Synology to pretty good success. This is often achieved by releasing software that does the previously impossible before anyone else, but lacking a little of the polish of their biggest rival. Recent achievements with HybridMount, vJBOD, HyperVisor Protector, QuMagie and Multimedia Console have been received remarkably well, arriving onto the scene 1-2 years before anyone else. Alongside this, QNAP still has easily the best virtual machine and backup software for home and SMB in Virtualization Station and Hybrid Backup Sync.
PROS of QNAP NAS
Best Solutions for Plex Media Server in NAS

Enterprise/Business Solutions feature ZFS

2.5Gbe, 5Gbe and 10Gbe Options

Best Virtual Machine and Container Solutions in NAS

NVMe SSD Bays can be used for Caching, Storage Pools or Tiered Storage Configurations

Almost all range is metal in design, or a plastic but unique chassis

HDMI and remote control included in most Media NAS devices

Thunderbolt NAS options covering TB2, TB3 and even TB4 (TS-464)

Two Surveillance Solutions (with 4/8 Camera Licenses included)

The Best Backup/Synchronization solution in 'Hybrid Backup Sync 3'

Technical information far more readily available

Lower price compared with Synology in terms of hardware

Regularly updated software and Detailed GUI/APPs –

FULL Review HERE

Desktop and Rackmount options are available

Much better business options and definitely the best for virtual machines
CONS of QNAP NAS
A more android feel towards apps and stability means some users will be put off

Lacking the BTRFS and SHR support of Synology

Higher typical Power consumption

Often a fraction noisier due to chiefly metal chassis

Much larger range of devices can lead to confusion

Most units arrive with 2-3 Years warranty, but longer will cost you more

Have been targetted by Ransomware attacks in the last 2 years
QNAP TS-233 NAS – $205

4-Core ARM 64bit CPU – 2GB Memory – 1GbE – 2-Bay

RECOMMENDED – QNAP TS-464 – $599

4-Core Intel 64bit CPU – 4/16GB Memory – 1GbE – 4-Bay

QNAP TVS-872XT NAS – $2200

4/6-Core Intel Core 64bit CPU – 8/64GB Memory – 10GbE – 8-Bay

Best Budget NAS

Check Amazon Below for Current Prices/Stock

Best Mid-Range Solution

Check Amazon Below for Current Prices/Stock

Best Business Solution

Check Amazon Below for Current Prices/Stock
---
Why Choose Asustor NAS? Advantages and Disadvantages

Another brand that was once a little on the fringe until around 2018, Asustor NAS has really upped their game in recent years, arriving with some impressively affordable 10Gbe solutions with the AS40 series, followed with the very well received Nimbustor 2 & 4 devices, and is now absolutely killing it with the Lockstor series. Certainly, a brand that wants to carve its place in the industry, the ASUS connected brand currently offers software features and functionality of Synology (BTRFS and Realtek integrated Processors) along with QNAP challenging hardware in HDMI 2.0a and 2.5Gbe default network ports (which they introduced first). This combined with a much cleaner and significantly improved software GUI in ADM, they have moved much beyond the slightly scrappy outsider vibe they had years ago. Recent additions to the range, such as the LockerStor have even included NVMe SSD bays and Xeon powered hardware, so the evolution clearly continues. The software does feel like a good middle ground between Synology and QNAP, even if missing the killer apps and hardware that gave them their market share (Thunderbolt3, SHR, Collaboration Suite, etc) and with a number of their newer releases arriving at a good chunk of $£ lower in price than comparative NAS from others (often more than 10-15% lower in fact).
PROS of Asustor NAS
Great Price vs Hardware – Often one of the lowest Prices Hardware solutions available

Recent Lockerstor Gen 2 Releases are Incredible Value for the Hardware

BTRFS Support

First Brand to Adopt 2.5Gbe Commercially

Nice software and still supports Kodi (unofficially), something slowly being pulled from other NAS Software stores – FULL REVIEW HERE

Good selection of Home and Business NAS devices

Early Adopter of HDMI 2.0a – so 4K at 60FPS and have their own HDMI GUI in Asustor Portal

VM deployment and Container Support not dissimilar from QNAP, only not quite as flash

Noise is pretty low on most home devices like the Nimbustor 2/4

More Apps are available on the NAS app store, more than QNAP and Synology

Product Naming is easier to follow than most brands
CONS of Asustor NAS
Mobile Apps are very functional but appear a little sparse

Many HDMI apps seem to be simplified web portals, rather than standalone applications

Browser-based GUI does not feel quite as smooth as Synology DSM, but on par with others

The Surveillance Center application feels very dated and less intuitive than most

Have been targetted by Ransomware attacks in the last 2 years
Asustor Drivestor 2 NAS – $165

4-Core ARM 64bit CPU – 1GB Memory – 2.5GbE – 2-Bay

RECOMMENDED – Asustor LockerStor4 G.2 – $550

4-Core Intel 64bit CPU – 4/16GB Memory – 2.5GbE – NVMe – 4-Bay

Asustor LockerStor 10 Pro NAS – $1299

4-Core Intel 64bit CPU – 8/32GB Memory – 10G+2.5G – NVMe -10-Bay

Best Budget NAS

Check Amazon Below for Current Prices/Stock

Best Mid-Range Solution

Check Amazon Below for Current Prices/Stock

Best Business Solution

Check Amazon Below for Current Prices/Stock
---
Why Choose WD NAS? Advantages and Disadvantages

Although they have been a little quiet in terms of their hardware output recently, WD NAS is a brand that has been around for years (though most know them as a hard drive brand) and Western Digital NAS drives are a firm favourite among students and low-level storage solutions. They have a number of solutions in their WD My Cloud range that supports lite home users all the way to industry-level business users who want robust storage. The software may seem a little sparse and a far cry from Synology and QNAP, but they provide straight forward and clear setup. They WILL seem limited to anyone familiar with Synology/QNAP, but they certainly have a place in the industry. With user-friendly support of Apple Time Machine, Plex and DLNA – They are a great starter NAS with pre-populated options to make them extra affordable.
PROS of WD NAS
Popular HDD Vendor too, with expertise on their side

Often pre-populated so all warranty is covering Drives+NAS

Pre-populated NAS options result in better price for storage overall

Very fast set-up and can be deployed to deploy within 30 mins

Small+compact – featuring some of the lowest noise and power consumption of all

3-year warranty on most units

Some units have 2 x PSU ports for Redundancy
CONS of WD NAS
EXT4 only

Have been VERY Quiet in NAS hardware in the last 12-18 Months

barely any mobile apps and relies on 3rd party mobile apps to connect over IP/Network settings

Smaller App selection in-app store

Limited User Interface

No HDMI, 10GBe, only USB 3.0 and 1GBe RJ45

Often much lower specs than Synology and QNAP

VERY small range

Desktop Only – No rackmount or Larger options
WD MyCloud EX2 NAS – $159

2-Core ARM 32bit CPU – 512MB Memory – 1GbE – 2-Bay – Inc Drives

RECOMMENDED – WD MyCloud Pro – $450

4-Core Pentium CPU – 4/8GB Memory – 1GbE – 4-Bay – Inc Drives

WD MyCloud EX4100 NAS – $349

4-Core ARM 32bit CPU – 2GB Memory – 1GbE – 4-Bay – Inc Drives

Best Budget NAS

Check Amazon Below for Current Prices/Stock

Best Mid-Range Solution

Check Amazon Below for Current Prices/Stock

Best Business Solution

Check Amazon Below for Current Prices/Stock
---
Why Choose TerraMaster NAS? Advantages and Disadvantages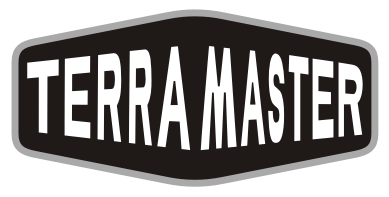 One brand that I have always had a personal love for is TerraMaster. This is purely subjective and should be taken with a pinch of salt, but for a brand that no one really knows about, they give ALOT of the key features that other bigger brand advertise alot. BTRFS support is available on pretty much ALL the Intel-based devices, they feature one of the ONLY 4 LAN 2-Bay NAS', along with an Intel N5105 based 10Gbe 2, 4 5 and 8-Bay solution and a particularly unique 2 HDD 10GbE system. Arriving with a thunderbolt DAS range too, Terramaster is a NAS brand that has evolved comparatively quickly and although for the most part, they are only available via Amazon, this has still allowed them to be a recognizable brand. Typically in a like for like hardware comparison with them and companies like Synology/QNAP, you will find them better value for money, and the software (though less diverse or slick than those two big brands) is still pretty smooth and intuative. The chassis design is a little underwhelming, but even that has improved in recent revisions. All in all, they are the best budget NAS solution out there in 2022 and a good entry point into NAS.
PROS of TerraMaster NAS
Great Price vs Hardware

VERY Fast Brand Evolution

TOS 5 Software introducing Surveillance, FluidRAID, AI-Powered photo Recognition and Isolation Mode

Added a LARGE 2.5GbE selection of NAS in their portfolio

Hugely Improved GUI and Client apps

BTRFS available as file system choice

Desktop and Rackmount options

Similar Hardware to QNAP and Asustor, but at a Lower Price

Straight forward range and classification

Very Straight Fordwared Setup
CONS of TerraMaster NAS
Very Few Mobile Apps

Not quite as polished or fully featured as Synology/QNAP

Despite Business targeting, very poor support of 10GBe till recently in the F2-423

A little dated design

Arrives with Warranty, but the turnaround is slower than many

Have been targetted by Ransomware attacks in the last 2 years
Terramaster F2-423 NAS – $289

4-Core Intel 64bit CPU – 4/32GB Memory – 2.5GbE – 2-Bay

RECOMMENDED – Terramaster F5-422 – $599

4-Core Intel 64bit CPU – 4/16GB Memory – 10GbE – 5-Bay

Terramaster T12-423 12-Bay NAS – $1399

4-Core Intel 64bit CPU – 4/32GB Memory – 2.5GbE – NVMe – 12-Bay

Best Budget NAS

Check Amazon Below for Current Prices/Stock

Best Mid-Range Solution

Check Amazon Below for Current Prices/Stock

Best Business Solution

Check Amazon Below for Current Prices/Stock
---
---
Why Choose Buffalo NAS? Advantages and Disadvantages

One brand that has danced with the home NAS industry, but pretty much now exclusively business in Buffalo. This brand is one that provides a number of key elements that businesses love. Robust and Rugged hardware design, Empty or Pre-Populated NAS solutions, Customizable Warranty options, Windows Server Pre-Installed Solutions, 10Gbe at an affordable Price and just generally being an enterprise/Business solution through and through. They lack the sexy/indie vibe of other brands, but that is not their target demographic – they want the user who wants storage that is simple, reliable and 'setup and forget'. This means that on the face of it, they will seem quite pricey, but that is because you have to factor in the inclusion of hard drives, the service+support and the industrial level construction.
PROS of Buffalo NAS
Great Price vs Hardware for Business Users

Fantastically Rugged Construction

Lowest Priced 10Gbe Solutions

Can be purchased pre-populated, so warranties are all covering

Desktop and Rackmount options

Similar Hardware to Netgear, but at a Lower Price

Straight forward range and classification

EXCELLENT Windows Storage Server NAS devices, with inbuilt Windows Server 2016 for FAST deployment

Better Standard Warranty Length and more bespoke Recovery/Destroy options available

Easier and more customizable Warranty Extension options
CONS of Buffalo NAS
Very Few Mobile Apps

Availability outside of U.S and Japan is low

More focused on Business Users

Poor power consumption and dated design

Weak CPU choices on the whole

Lacks some more modern NAS innovations introduced by QNAP, Synology and more
---
Why Choose Netgear NAS? Advantages and Disadvantages

One brand that has probably the longest history in network solutions is Netgear – pretty much ANYONE has heard of them, whether it was because your first switch/router came from them, or because they have such a squeaky clean reputation. The NAS solutions, much like Buffalo, are very industry-focused, but arriving with a few more features in the GUI department than them. Also arriving with pre-populated options and a diverse warranty structure, they do give alot to business users. They may seem a little 'blah', but what they lack in sizzle, they make up for in sausage.
PROS of Netgear NAS
Huge Mac and Windows Support

Fantastic Network configuration options

rugged and sturdy metal design

Often longer warranties than other brands like-for-like

Can be purchased pre-populated, so warranties are all covering

Supports usual RAID levels, as well as X-RAID and X-RAID 2 – Expandable RAID volumes not unlike SHR

Desktop and Rackmount options
CONS of Netgear NAS
High price Tag

Releases are very few and far between

Despite Business targeting, very poor support of 10GBe

Small App selection

Limited User Interface

REALLY confusing range

Not designed for a newbie – and larger units may need a dedicated IT guy

High power consumption and not the quietest
Should you buy Budget NAS brands like D-Link or Zyxel?
It should be highlighted that there are more NAS brands available than the ones discussed today. with each passing year more and more brands release their own NAS server for home and business use. However, in many cases, they are either too unreliable, too low on support and features, too technical for anyone with below-bill-gates depth of knowledge and most importantly most all, arrive from a brand without an established reputation. When it comes to buying the right network-attached storage device, you need to know what your buying works, as well as knowing that the manufacturer will be there in the event of a problem. likewise, you are trusting you're are most likely trusting this brand with your most precious data (some photos and videos are irreplaceable) and from data loss to data theft, choosing the right NAS brand is essential.
📧 LET ME KNOW ABOUT NEW POSTS 🔔
Join 1,461 other subscribers

Get an alert every time something gets added to this specific article!



This description contains links to Amazon. These links will take you to some of the products mentioned in today's content. As an Amazon Associate, I earn from qualifying purchases. Visit the NASCompares Deal Finder to find the best place to buy this device in your region, based on Service, Support and Reputation - Just Search for your NAS Drive in the Box Below
Need Advice on Data Storage from an Expert?
We want to keep the free advice on NASCompares FREE for as long as we can. Since this service started back in Jan '18, We have helped hundreds of users every month solve their storage woes, but we can only continue to do this with your support. So please do choose to buy at Amazon US and Amazon UK on the articles when buying to provide advert revenue support or to donate/support the site below.

Finally, for free advice about your setup, just leave a message in the comments below here at NASCompares.com and we will get back to you.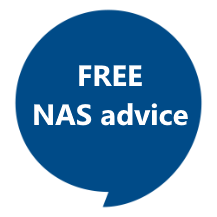 Need Help? Where possible (and where appropriate) please provide as much information about your requirements, as then I can arrange the best answer and solution to your needs. Do not worry about your e-mail address being required, it will NOT be used in a mailing list and will NOT be used in any way other than to respond to your enquiry.
Support What We Do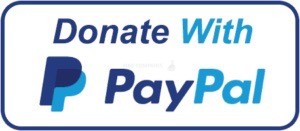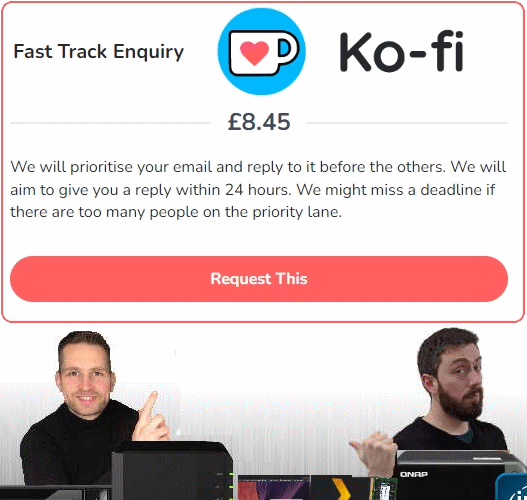 Terms and Conditions Alternatively, why not ask me on the ASK NASCompares forum, by clicking the button below. This is a community hub that serves as a place that I can answer your question, chew the fat, share new release information and even get corrections posted. I will always get around to answering ALL queries, but as a one-man operation, I cannot promise speed! So by sharing your query in the ASK NASCompares section below, you can get a better range of solutions and suggestions, alongside my own.
Summary
Reviewer
Review Date
Reviewed Item
NAS Buyers Guide 2022/2023 - Synology, QNAP, Asustor, Terramaster, WD, Buffalo, Zyxel, Netgear
Author Rating