Free Advice on everything NAS and DAS to Thunderbolt and the Right Network Accessories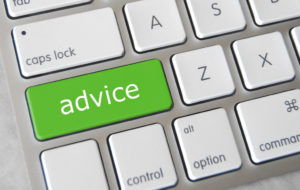 Choosing the right data storage solution for your needs can be very intimidating and it's never too late to ask for help. With options ranging from NAS to DAS, Thunderbolt to SAS and connecting everything up so you can access all your lovely data at the touch of a button can be a lot simpler than you think. If you want some tips, guidance or help with everything from compatibility to suitability of a solution for you, why not drop me a message below and I will get back to you as soon as possible with what you should go for, it's suitability and the best place to get it. This service is designed without profit in mind and in order to help you with your data storage needs, so I will try to answer your questions as soon as possible. Before contacting us though, we STRONGLY recommend that you visit one of the official/unofficial support sites out there, as there is a high possibility that your issue has been encountered by others already and possibly resolved there. So, below we have nine different public support forums and communities that have an extensive history of problem-solving and have been valuable resources that we have personally used and recommended to others before now. If your request for help is more unique, not solved elsewhere or you want to contact me and Eddie directly, you can scroll further down to the NASCompares support area directly.
Where you can find help from the Public Storage Community:
There are several sites that have been providing free community support for several years and between them have covered an ENORMOUS range of network, storage and technical queries (likely in the millions if you took the time to count!). Although there are plenty of sites online that offer advice, when it comes to network-attached storage, these three are the ones that we have personally recommended or have used when confronting our own little technical hurdles! Although all three require you to create an account, they are free and provide impartial advice across a multitude of topics.
Links will open in a new tab:
Where you can find help from the Offical Storage Community:
Looking for support on an upcoming NAS purchase? Or perhaps you are already an owner of a NAS drive and need a few pointers to get the most out of the software (did you know that most NAS systems arrive with a lifetime limited warranty on the software?). Although there is an official support forum for most NAS brands, the three brands that we at NASCompares tend to find crop up the most are Synology, QNAP and Terramaster. Below are the links to the official support forums for the three and the advice you get (although will include helpful humans helping you in their own time) will include official technicians from the respective brands to provide help when needed.
Links will open in a new tab:
Where you can find help from the Reddit Storage Community:
Finally, you have Reddit, that ever-evolving resource of information that is packed to the gills with issues with solutions just a scroll away. Do remember that the Reddit community is hugely self-moderated (though each r/ has its appointed admins) so although you will not receive branded/paid-level support as you would from 24×7 premium service, you WILL get no-nonsense, BS-free answers one way or another. Just remember to respect the community and appreciate that for the most part, the people providing assistance are doing so out of the kindness of their heart/free time. You will find the odd paid-brand representative on hand (look at their username), but as long as you don't take the community for granted, they will largely have your back in a pinch!
Links will open in a new tab:
---
Free or Fast Advice on Setting Up the Right Solution for you
Hiring a network and/or data storage expert can be remarkably expensive and all too often be outside the affordability of the average home or small business user. I (Robbie) know the feeling! When I started my career in data storage more than a decade ago, most of my core knowledge came from generous and kind people in the storage community who helped me in their own time. That's the main reason that the free advice area of NASCompares was started, to pay forward the help along the way that me and Eddie had all those years ago.  Where possible (and where appropriate) please provide as much information about your requirements, as then I can arrange the best answer and solution to your needs. Do not worry about your e-mail address being required, it will NOT be used in a mailing list and will NOT be used in any way other than to respond to your enquiry.
As you can imagine, this advice service gets quite ALOT of traffic and we are just two people trying to keep a healthy work/life balance (and constantly failing at it!). We publish a video every day on YouTube, as well an an article/news piece every day on the blog.  With that in mind, we have two ways in which we can provide you help. We have the totally free option below that we will try to respond to in 4-5 working days and the paid donation option that is used to support this site and the support service for everyone else that we answer first. We ran have been running the free advice service now for almost 5 years and this is the best way we can provide support for everyone, whilst still keeping the lights on! Choose whichever one best suits your needs, urgency or preference.
Completely Free Advice Service (3-5 Working Days for a Reply)
Donation-Based Free Advice & Support (Priority)

Buy me and Eddie a Coffee and Get Priority Support

(remember to enter your question in the comments box)

for NAScompares
---
Do You Want to Support Our Work?
Your support will help with:
Attending more expos and finding out about new NAS releases
Unboxing, reviewing, testing and comparing more new NAS releases
Paying for the website hosting
Paying IT guys to add, fix and change bits on the blog
Pay for the coffee when there are too many new releases in such short time
Simply click on your local Amazon, Ebay or other shop icon below or donate via PayPal. Thank You!
Buy a Coffee

for NAScompares

Buying something on Amazon?

Click the button to head there in your region.

Want to Donate Directly?

Use Paypal to Directly Donate and Support our work
Below is the boring legal bit, read it! But please be assured that the advice provided is designed to help, it is just a shame that occasionally there is the odd bad apple that spoils it for everyone else. So always check out all websites thoroughly before investing in any solution.
This website, our publications, telephone, face-to-face and web-chat services are here to help you manage your money better and make informed choices.
Whilst we try to ensure that the information on this website, in associated publications and the advice given by our advisers via the NASCompares.com face-to-face and web-chat sessions is current and correct no undertaking, representation, warranty or other assurance, express or implied, is made or given by or on behalf of the NASCompares or any of our partners, employees, agents or advisers or any other person as to the reliability, accuracy or completeness of the information, opinions, advertising, data or other materials contained on this website or the advice given by our advisers and no responsibility or liability is accepted by any of them for any such information, opinions, advertising or data.
We are not liable for any damages (including, for example, damages for loss of business or loss of profits) arising in contract, tort or otherwise from the use of or inability to use: the NASCompares website, associated publications, the advice given by our advisers via the NASCompares contact, face-to-face and/or web-chat sessions or any material contained in them, or from any action or decision taken as a result of using this website, associated publications, the NASCompares, face-to-face or web-chat sessions. These terms and conditions do not exclude or limit our liability (if any) to you for:
Personal injury or death resulting from our negligence

Fraud and fraudulent misrepresentation, or

Any matter for which it would be illegal for us to exclude or to attempt to exclude our liability.