NAS Windows Server – How to Create a New User Account and a New Share
How to create a user on the Local machine and join a domain
Once the user has been created and configured on Windows server, next step is to connect local machnes to the domain.
To do so, first go to your system setting by simply searching system on the taskbar and clicking System /Control Panel.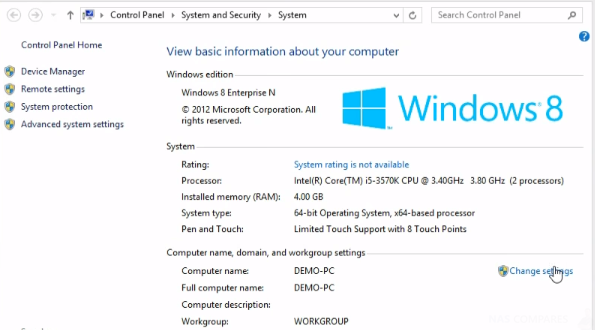 Then click Change Settings button which will take you to System Properties.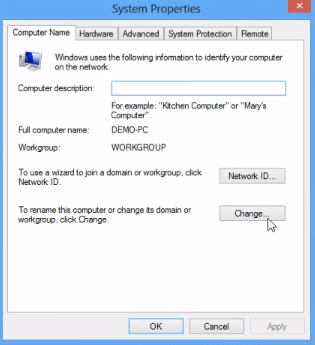 Click Change on the System Properties window which will take you to domain settings.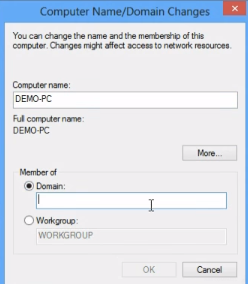 Click on Domain field and type in your domain name you want to connect to. Then Log into Domain using credentials created earlier while creating users on the server.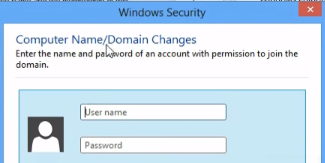 WS5200
WS5400
WS5400RRS2
WS5600
WS5610
Bays
2
4
4
6
6
CPU
Intel® Atom™ D2550 dual core
Intel® AtomTM D2700
Celeron™ J1900, quad, 2 GHz
RAM
4GB DDR3
LAN
2X RJ-45 1Gb/s
Internal OS
2012 R2 Workgroup (up to 50 users)
2012 R2 Standard (unlimited users)
RAID
RAID 0/1, Spanning, JBOD
RAID 0/1/5, Spanning, JBOD
Hardware RAID 0/10/5/6
Serial
1x D-SUB 9 Pin for UPS
eSATA
No
No
No
No
Yes
Buffalo WSS 2016 range
WS5420RN
WS5220DN
WS5420DN
WSH5610
Bays
4
2
4
6
CPU
Intel Atom C3338
Celeron™ J1900, quad, 2 GHz
RAM
8GB DDR4 ECC
8GB DDR3
LAN
2x 1Gbe + 1x 10GbE
2x 1GbE
Internal OS
WSS 2016 Standard Edition
WSS 2016 Workgroup Edition
WSS 2016 Standard Edition
RAID
Hardware RAID 0/10/5/6
Serial
1x D-SUB 9 Pin for UPS
eSATA
No
No
No
Yes
HDMI
No
No
No
Yes