MyArchive- NAS hard disks on the go
The MyArchive function allows you to use hard disks as removable storage archives. Plug in an archive when you need it and swap it out for a different archive when you don't. Enjoy 'plug and play' convenience as you swap between different data collections. Furthermore, the MyArchive function helps you to save power as the archives you are not using can be taken out for storage and do not always have to be powered on.
Note: This function may differ depending on the NAS model in use.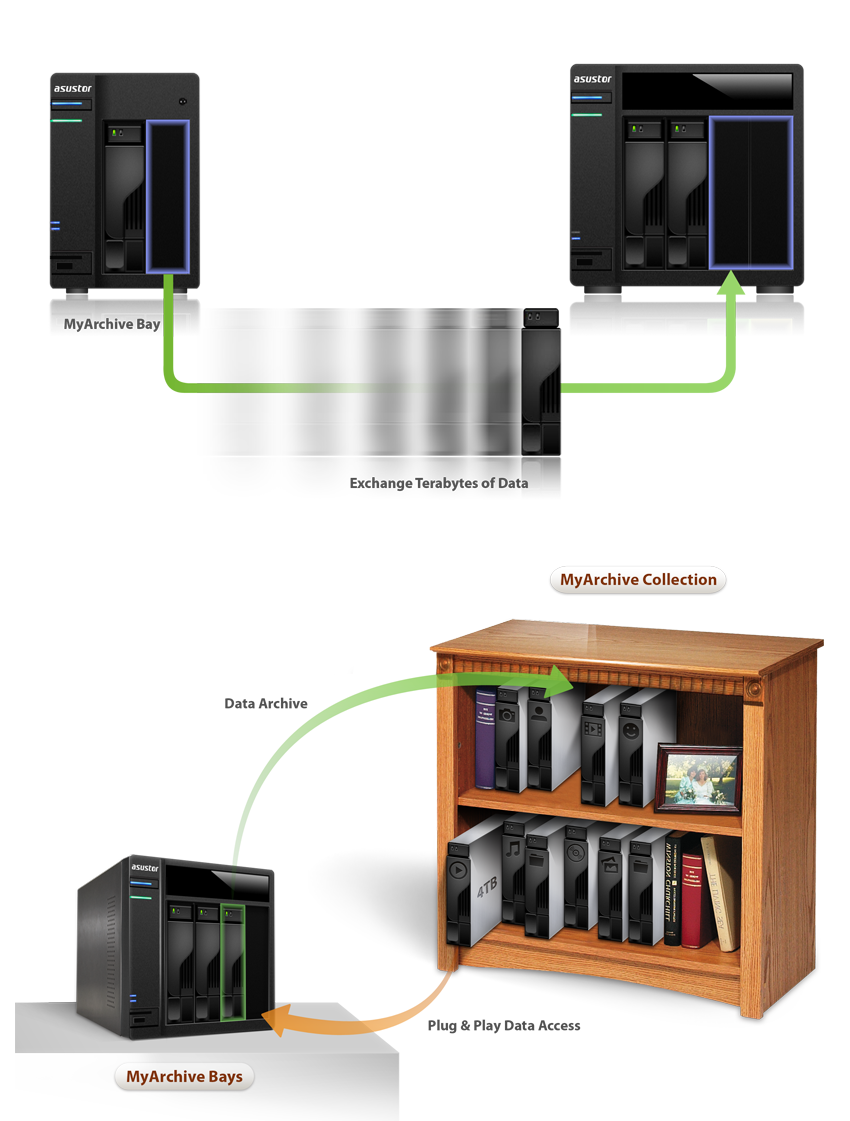 Share terabytes of data
Now, you no longer have to endure slow file transfers over the internet when sharing your multimedia collection with your friends. Have your friend directly plug in one of your MyArchive hard disks to get instant access to terabytes of data.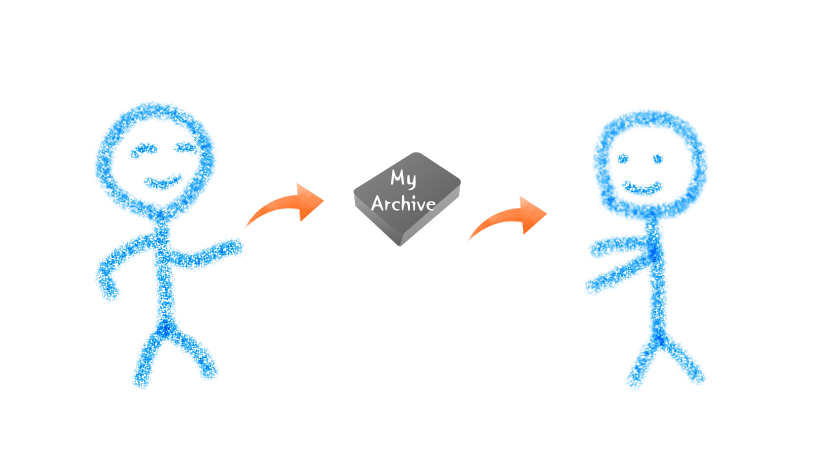 N-1 degrees of freedom
The number of simultaneous configurable MyArchive hard disks has been significantly increased to N-1. This means that for 4-bay models (e.g., AS6104T) you can have 3 simultaneously mounted MyArchive disks and for 10-bay models (e.g., AS7010T) you can have up to 9 simultaneously mounted MyArchive disks. When you access the data in a MyArchive disk, the other MyArchive disks can remain in hibernation, helping you save power. When used with local backup function, you will be able to take different types of files with different properties and neatly organize and back them up to individual MyArchive disks, all in one go. Furthermore, a newly added "Alias" field lets users self-define tags for MyArchive disks. This allows users to quickly determine the contents of MyArchive disks from within ADM File Explorer when multiple disks are mounted simultaneously.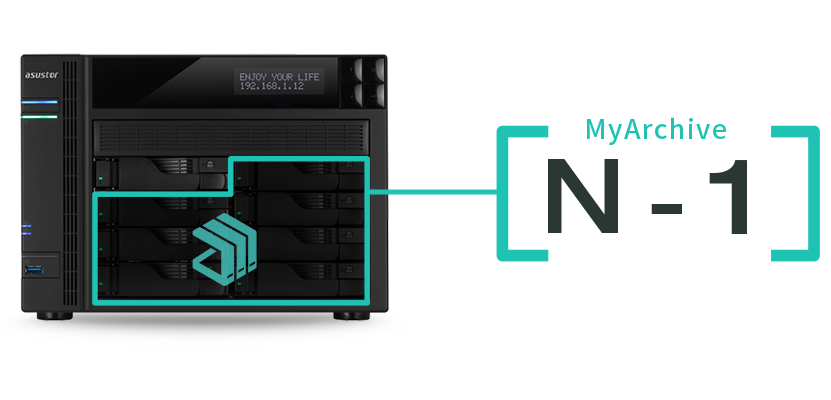 Supports even more file system formats
The newly upgraded MyArchive mechanism can format hard disks to EXT4, NTFS and HFS+ file systems, significantly expanding MyArchive disks' flexibility and availability. Furthermore, when no longer needed for MyArchive use, removed MyArchive disks can be put into eSATA/USB external enclosures and be directly accessible via Windows PC (NTFS file system) or Apple Mac devices (HFS+ file system), in addition to installing them on other ASUSTOR NAS devices for use.