What is a VPN, is it important to have one?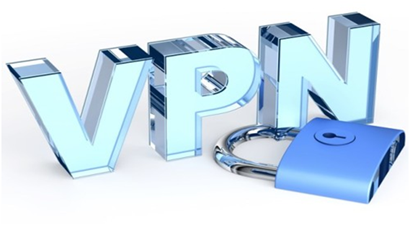 It's likely that you have heard the word proxy be used around the Internet, this is a frequent term used for an alternate IP address that masks your genuine one. Unlike a VPN, a proxy not secure.
A VPN or virtual private network is a connection technique used to add additional layers of security and privacy to public and private network such as WiFi Hotspots and the open Internet.
Privacy can be deeply improved with a VPN because the original IP address of the user is replaced with one from the VPN provider, stopping anyone who wants to eavesdrop on your online sessions.  It provides for a "tunnel" and all online activity goes through the VPN.
How does a VPN work?
Living in a country that has restrictive laws has big impact on the availability of content available to you as the end user, limited to a wider selection available out there. a VPN provides for a tunnel between the user and the host country, where all traffic generated goes through the VPN server, masked with a host IP address different to your physical one.

What else can a VPN be used for?
Bypass geographic restrictions
Geographical restrictions are a common use for a VPN, if you live in a restrictive country, a VPN can allow for a tunnel out of the censorship and allow you access to content that is otherwise unavailable.
Using a VPN for Netflix
Netflix is available in over 120 countries world-wide and each with different content. Due to legal jargon, Netflix can only legally show content that is available in the specific country it is being used in. Using Ivacy VPN, the user can choose between over 450+ server located in several different countries to access content available not available in the host country.
logged and gain anonymity by hiding your true location

Whether you like it or not, your ISP and search engine provider will log every entry you perform. Using a VPN will truly allow for anonymous browsing keeping your privacy protected.
Fast and Secure
Privacy shouldn't be your only concern when choosing a VPN. It's important to have the speed too. Ivacy provides for the best speed possible while maintaining a high level of security.
Unlimited Servers
Not happy with a host country? Ivacy allow for unlimited server changes between the various locations available world-wide.
256-bit Data Encryption
256-bit data encryption makes it near impossible for hackers to know who you are and steal your private information. Browse securely knowing you are protected from anyone snooping.
Support
Online support for all major devices, browsers and media players. FAQs and online quick guides with recent issues are available for quick technical diagnosis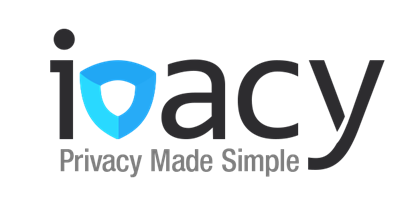 Why do I need a VPN for my NAS?
To keep all traffic going through the NAS safe and secure.
The modern NAS will come equipped with an OS and a store for downloading additional Apps to help utilise the NAS. With Synology's DSM, you get the benefit of their Package Centre and all of the packages available for download. Many NAS devices will support the use of a download manager. The download manager can be used to download files from the Internet onto the NAS, this can generally mean any type of URL. With an active VPN your online sessions are private and secure.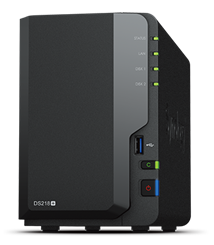 Content Restriction
Do you ever browse YouTube and find content that is restricted in your country? Do you want to watch Films & TV Shows on Netflix and other media streaming services available in other countries? A VPN is the answer and a solution. Accessing the Internet via a server located in a target country, will allow you to watch content available there.
Installation tutorial for a Synology NAS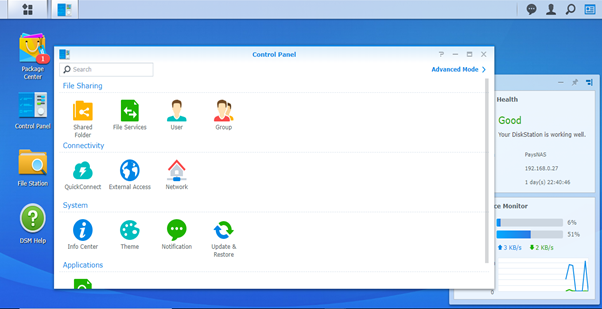 Open Control Panel by going to 'Main Menu', 'Control Panel', and then go to 'Network'.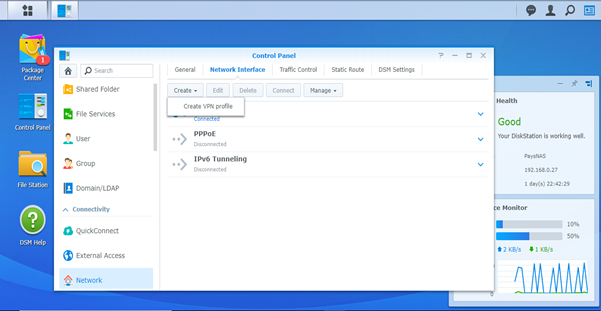 In the Network tab, select the sub menu 'Network Interface', click on 'Create' and then 'Create a VPN profile'.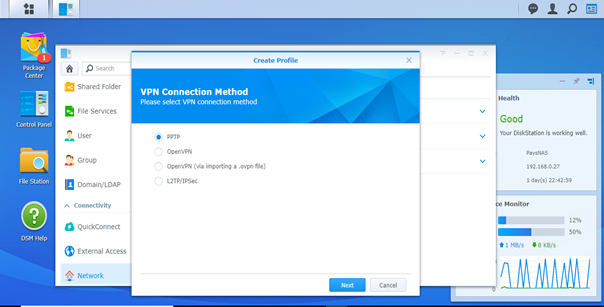 Select 'PPTP' (Point-to-Point Tunneling Protocol) and click 'Next'.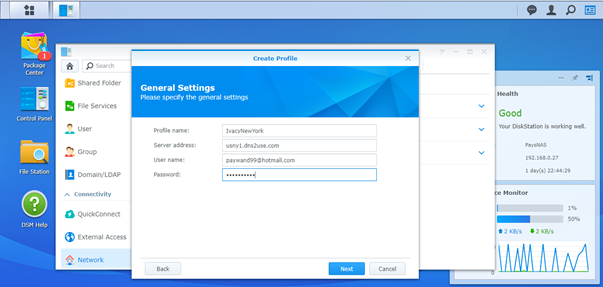 Enter a Profile Name, and enter the credentials of the server you would like to gain access from. For this tutorial, we have selected a server located in United States, New York. Ivacy has over 450+ servers in 100+ locations worldwide. Click on 'Next' once the required fields have been filled.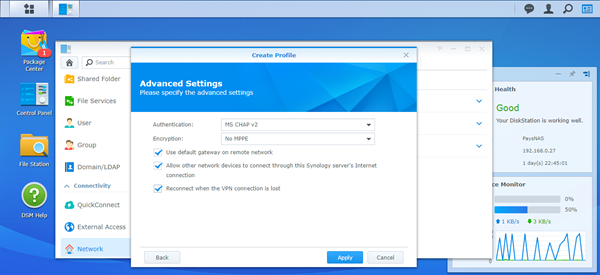 For Authentication use 'HS CHAP v2'. For Encryption use 'NO MPPE'. Tick the box for 'Use default gateway on remote network' and 'Reconnect when the VPN connection is lost'. The middle box is optional for sharing the Synology server's Internet connection. Click 'Apply' once done.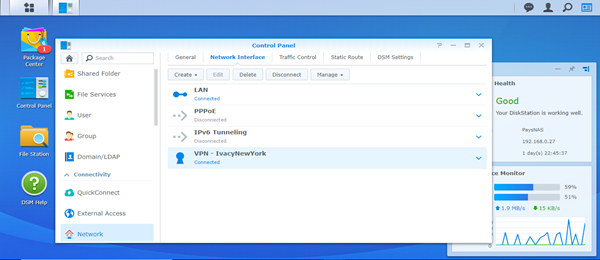 There we have it! Select the newly created VPN Profile and click 'Connect'. Once the NAS connects, all generated traffic will travel through the VPN.
Fin out more at: