Should you Choose 10GBASE-T Copper Over SFP+ for 10G Ethernet
With the increase in server consolidation through virtualization at the business and data center level, the resulting demand for data has exceeded the traditional 1Gbs network standard capability. Improved 10G Ethernet, which can simplify network infrastructure by consolidating multiple gigabit ports into a single 10GbE connection, is considered to be an ideal solution to overcome the aforesaid bandwidth limitation. Generally, a 10GbE network can be achieved both by 10GBASE-T copper and SFP+ cabling.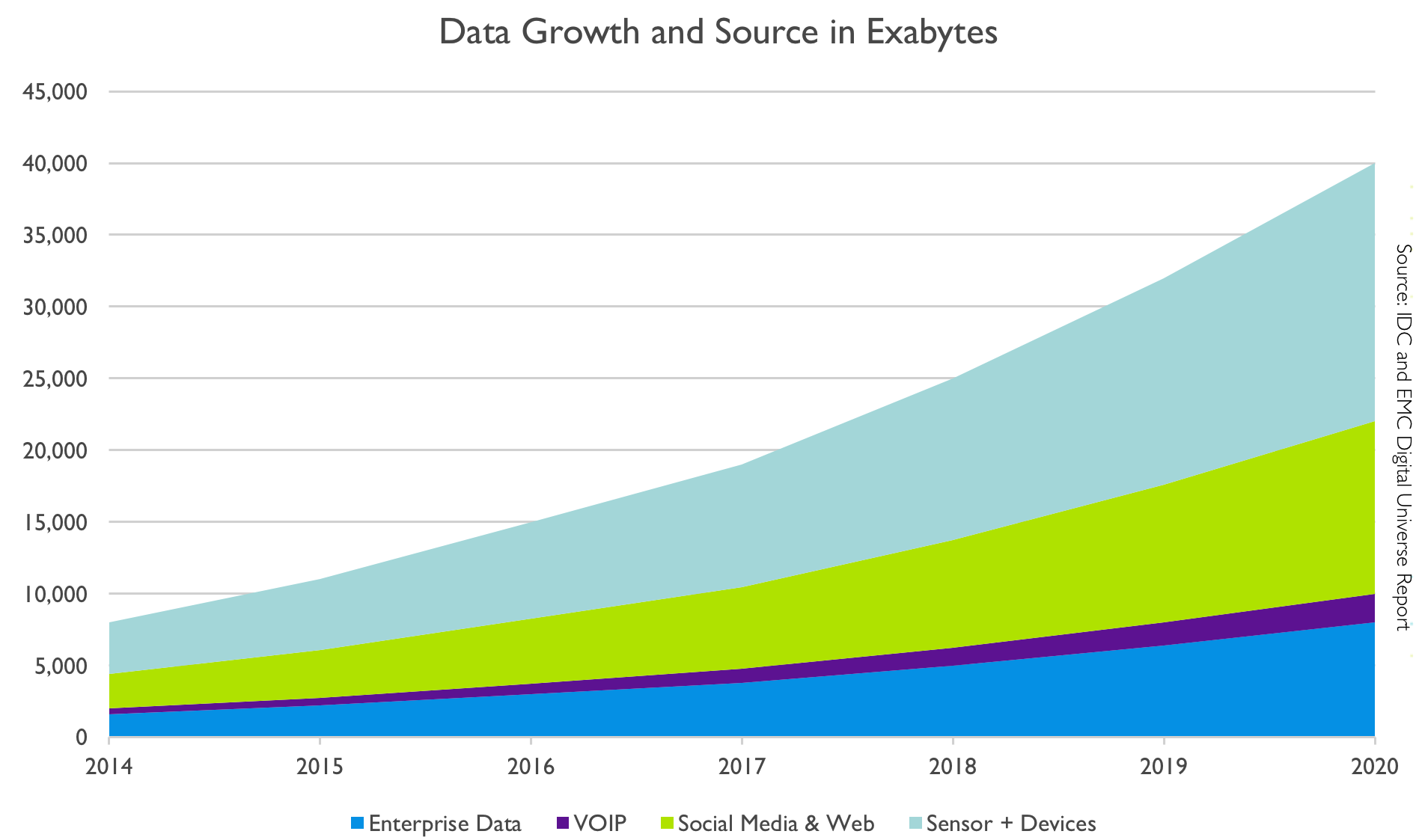 Today I want to discuss why you should choose 10GBASE-T copper over 10gbe RJ45 vs SFP+ for 10Gbe environments, and also recommend the right network solutions for 10GBASE-T copper cabling, so you can get it right the first time!
Although fiber cable has a much longer reach (with 10GBASE-T losing efficiency over 20 metres) and reduced electromagnetic interference, copper cable is still popular for its reliability and cost-effectiveness. This is also true in 10GbE network too. 10GBASE-T copper and SFP+ are two most popular kinds of connection of physical media to your 10GbE network. But what is it that makes 10GBASE-T the more popular option? Let's find out.

10GBASE-T is an interoperable, standards-based technology, which uses the legacy connection RJ45 and can auto-negotiate between 1 and 10-gigabit speeds. In other words, 10GBASE-T copper cabling is backwards compatible with legacy networks (effectively all other standard network devices). So we can deploy 10GBASE-T copper network now and start using it to connect with existing 1G ports or upgraded 10G ports and thereby upgrade in a much more gradual way if we so desire.
10GBASE-T copper network usually uses Cat6, Cat6a or Cat 7 standard Ethernet design for cabling. RJ45 based Cat cables are often less expensive than comparable length fiber cables. In data center, with hundreds of required cables, this can turn into big savings. Furthermore, Cat cables are also cheaper than SFP+ 10G copper cables, and are available in much longer cables at a fraction of the price of SFP+ basic cables. SFP+ cables require a transceiver at either end of the connection in order to connect with an available SFP+ class 10Gbe port – this further increases the cost of installation (as it is required for every device) and even shorted DAC cables that arrive with a basic transceiver on each end of several times the cost of regular Cat 6 and Cat 7 cables.. Finally, 10GBASE-T copper network can maximize the utilization of existing copper structured cabling, so your existing 1Gbe network will not go to waste.
10GBASE-T vs SFP+: Power Consumption
10GBase-T components today require anywhere from 2 to 5 watts per port at each end of the cable (depending on the distance of the cable) while SFP+ requires approximately 0.7 watt (regardless of distance). The difference is clearly shown in the below chart.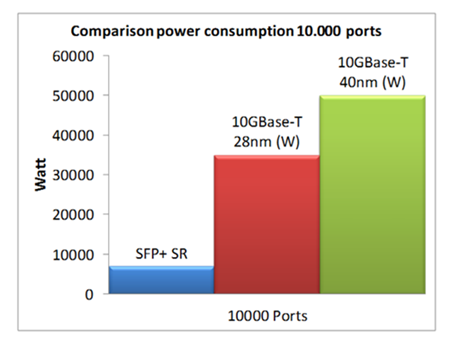 (reference: http://www.datacenterknowledge.com)
10GBASE-T vs SFP+: Latency
Low latency is paramount to ensure fast response time and reduce CPU idle cycles. That increases data center efficiency and ROI. With the increasing of using private cloud applications, the need for low latency is growing fast in large scale data centers.
When it comes to 10GBase-T, the PHY standard uses block encoding to transport data across the cable without errors. The standard specifies 2.6 microseconds for the transmit-receive pair, and the size of the block requires that latency to be less that 2 microseconds. SFP+ uses simplified electronics without encoding, and typical latency is around 300 nanoseconds (ns) per link. You can further compare them in the below table.

Basically, there are only slight differences between 10GBASE-T and SFP+ in terms of application latency. Relatively speaking, 10G SFP+ has lower latency than 10GBASE-T. High latency would exert negative influence on CPU and therefore limiting data center efficiency and increasing operational costs.
To build a 10GBASE-T copper network, there are generally three cabling solutions: use a dedicated 10GBASE-T copper switch and Cat6/7 cables,  opt for a 10G SFP+ based switch and 10GBASE-T SFP+ transceivers, or you can go for a 10GBe Network that includes both 10Gbe connections in a shared network. It is worth highlighting that devices that connect to this 10Gbe network will need a 10GBe PCIe upgrade card (With SFP+ or 10GBASE-T) in order to access the network at the best possible speed. Below is the cost of each option from comparison:
10GBASE-T Dedicated 10Gbe Network Example
| | | | |
| --- | --- | --- | --- |
|   |   |   |   |
| Buffalo 8 Port Switch | Buffalo 10Gbe NAS | 5M Cat 6 Cable | 10GBe PC/Mac Upgrade |
Remember, each connected device outside of this example with add another x1 Cable and 1x 10Gbe PCIe Upgrade Card
SFP+ Dedicated Fiber 10Gbe Network Solution – Enterprise
In an existing data center, using SFP+ transceiver based 10GBe is quite convenient and efficient. For 10Gb/s data rates, SFP+ direct attach cables (DACs) is implemented as a fixed length of Twinax cable with SFP+ plugs integrated at both ends. Passive versions can be used for connections up to 7m and active versions for connectivity up to 15m. A DAC cable is a low power, low latency connection with flexibility. But it can be difficult to install through typical cable management. The difficulty increases with DAC length. Moreover, a DAC can be an expensive alternative as it does not take the advantage of the installed Cat6a structured cabling.
SFP+ Dedicated 10Gbe Network Example
| | | | |
| --- | --- | --- | --- |
| |   | | < |
| Netgear 8 Port Switch | QNAP 10Gbe NAS | 5M SFP+ Cable | SFP+ PC/Mac Upgrade |
Remember, each connected device outside of this example with add another x1 Cable and 1x 10Gbe PCIe Upgrade Card
SFP+ Dedicated Fiber 10Gbe Network Solution – Versatile
If you have a much more flexible budget and your network is already a rather mixed landscape of fiber and copper appliances, you can always consider a more versatile SFP+ and 10GBASE-T network. Of course this will in all likelyhood push your spending considerably higher, however this may well balance better against a complete replacement of key devices in your existing network being replaced to keep a more uniform 10Gbe network. Here is a good example:
Combined 10GBASE-T and SFP+ 10Gbe Network Example
| | | | |
| --- | --- | --- | --- |
|   |   | | |
| QNAP 8/12 Port Switch | Buffalo 10Gbe NAS | 5M Cat 6 Cable | 10GBe PC/Mac Upgrade |
| | |
| --- | --- |
| | |
| 5M SFP+ Cable | SFP+ PC/Mac Upgrade |
As its price and power consumption continue to drop down, 10gbe sfp+ vs 10gbase-t, 10GBASE-T copper solution is much more popular than SFP+ in 10Gbps rack-based data centers that use ToR (Top of Rack) switches. If you want a flexible and cost-effective 10GbE network, 10GBASE-T copper solutions is ideal for you. When faced with choosing between SFP+ and 10GBASE-T, carefully consider your needs. If power consumption and lower latency are critical, SFP+ might be the solution for you. If cost, flexibility and scalability are more important, you'll likely want to consider 10GBASE-T. Overall I would recommend 10GBASE-T as the best option for the future, as well as spreading upgrade costs.
Regardless of which solution is for you, it's important to remember that you will always see the best results from reputable manufacturers that use high quality hardware internally and externally. WHen buying 10GBe NAS and Network equipment, I have used the Buffalo TeraStation NAS 5410DN and 5810DN for performance and reliability over 10GBe 10GBASE-T, as well as the MP-BS2008 8-Port Switch. To learn more about these devices, click below:





OFFICIALLY the Lowest Priced FULL 10Gbe 8-Port Switch EVER – Buffalo BS-MP2008 at £400+
📧 LET ME KNOW ABOUT NEW POSTS 🔔
Get an alert every time something gets added to this specific article!
Want to follow specific category?

This description contains links to Amazon. These links will take you to some of the products mentioned in today's content. As an Amazon Associate, I earn from qualifying purchases. Visit the NASCompares Deal Finder to find the best place to buy this device in your region, based on Service, Support and Reputation - Just Search for your NAS Drive in the Box Below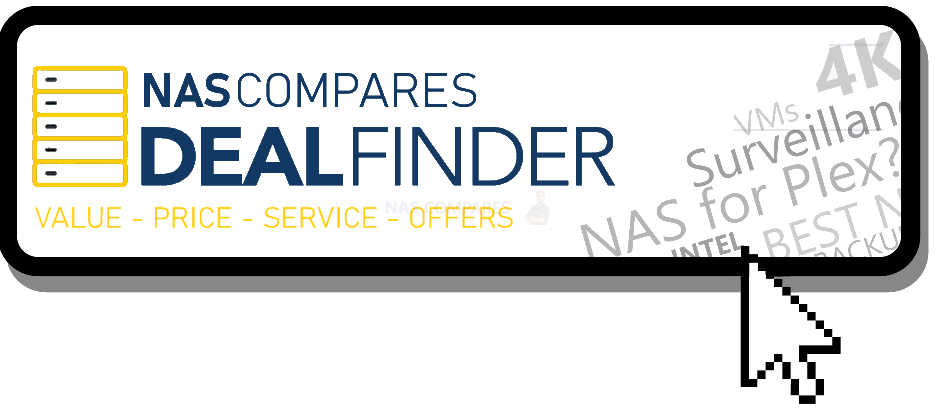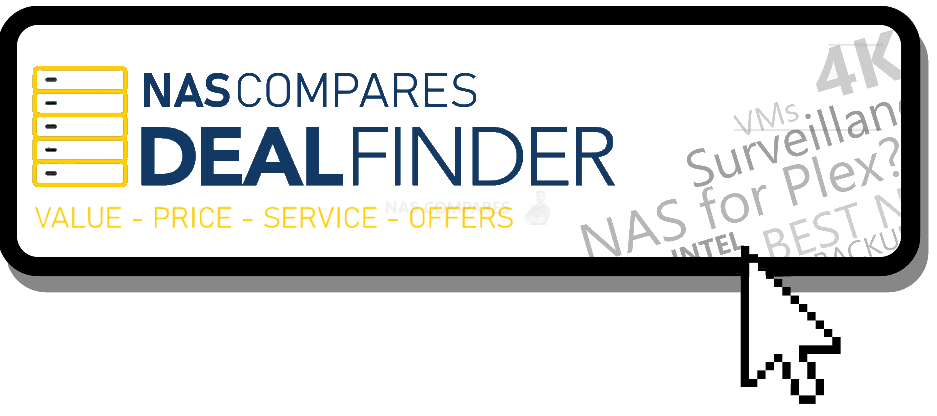 SEARCH IN THE BOX BELOW FOR ANY OTHER NAS
Need Advice on Data Storage from an Expert?
We want to keep the free advice on NASCompares FREE for as long as we can. Since this service started back in Jan '18, We have helped hundreds of users every month solve their storage woes, but we can only continue to do this with your support. So please do choose to buy at Amazon US and Amazon UK on the articles when buying to provide advert revenue support or to donate/support the site below.


Finally, for free advice about your setup, j
ust leave a message in the comments below here at NASCompares.com and we will get back to you.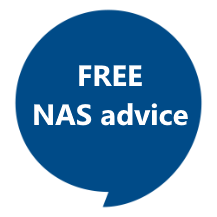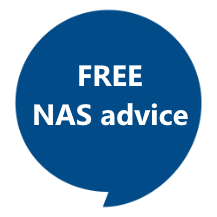 Need Help?
Where possible (and where appropriate) please provide as much information about your requirements, as then I can arrange the best answer and solution to your needs. Do not worry about your e-mail address being required, it will NOT be used in a mailing list and will NOT be used in any way other than to respond to your enquiry.
Terms and Conditions
Alternatively, why not ask me on the
ASK NASCompares forum
, by clicking the button below. This is a community hub that serves as a place that I can answer your question, chew the fat, share new release information and even get corrections posted. I will always get around to answering ALL queries, but as a one-man operation, I cannot promise speed! So by sharing your query in the
ASK NASCompares
section below, you can get a better range of solutions and suggestions, alongside my own.