Guide to the
Best Mesh Router

for you in 2019

Wireless coverage is IMPORTANT! No doubt over the course of the year you have seen the word 'mesh' being thrown around over and over again. For many of us, this kind of technology has existed for a while in large hotels, conference centres and pretty much anywhere where you need ample wireless coverage across hundreds or thousands of square metres. WHere it is for surveillance, clients, customers or just for the home, choose the right mesh network will be a difficult choice (given that there are literally hundreds of models released this year alone). Luckily I have gone through the best and the worst and below have compiled a guide to the best Mesh Routers of the year. Each of the top 5 mesh routers below was selected for there:

But before we get ahead of ourselves, what is a mesh router? How does it work and what makes it better than a normal router or powerline adapter? Let's find out.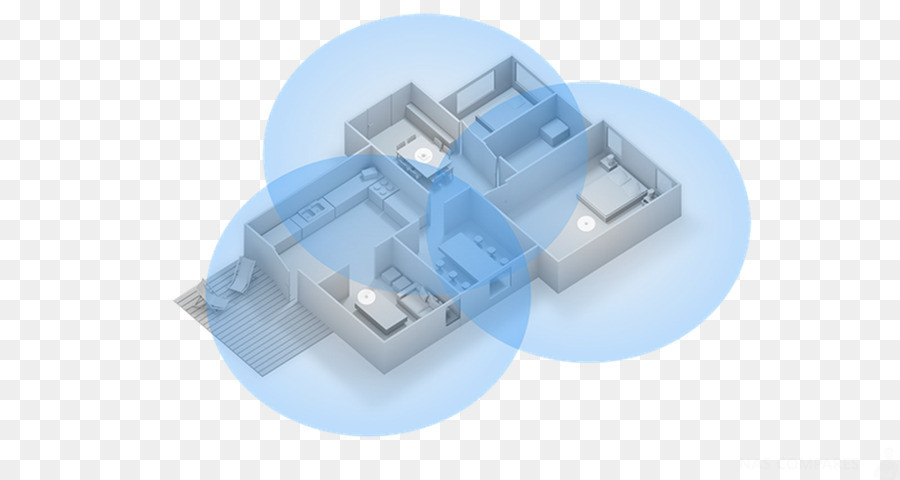 What is a Mesh Router?
Many people are tired of their router not reaching all areas of their home or running into "dead spots" where either the internet access is low, or your device starts looking for other networks. Enter the mesh network principle. Instead of one router generating a Wi-Fi signal for your entire home, mesh networks use multiple, smaller routers  AKA "nodes". One of these nodes gets plugged into the modem used by your Internet provider, just like your current router. The additional nodes will then pick up the wireless signal and extend it to the area around wherever they are placed. Alternatively, you can add the Synology MR2200ac mesh router with your existing WiFi network and router network and your mesh router will see it as another node and extend THAT network instead.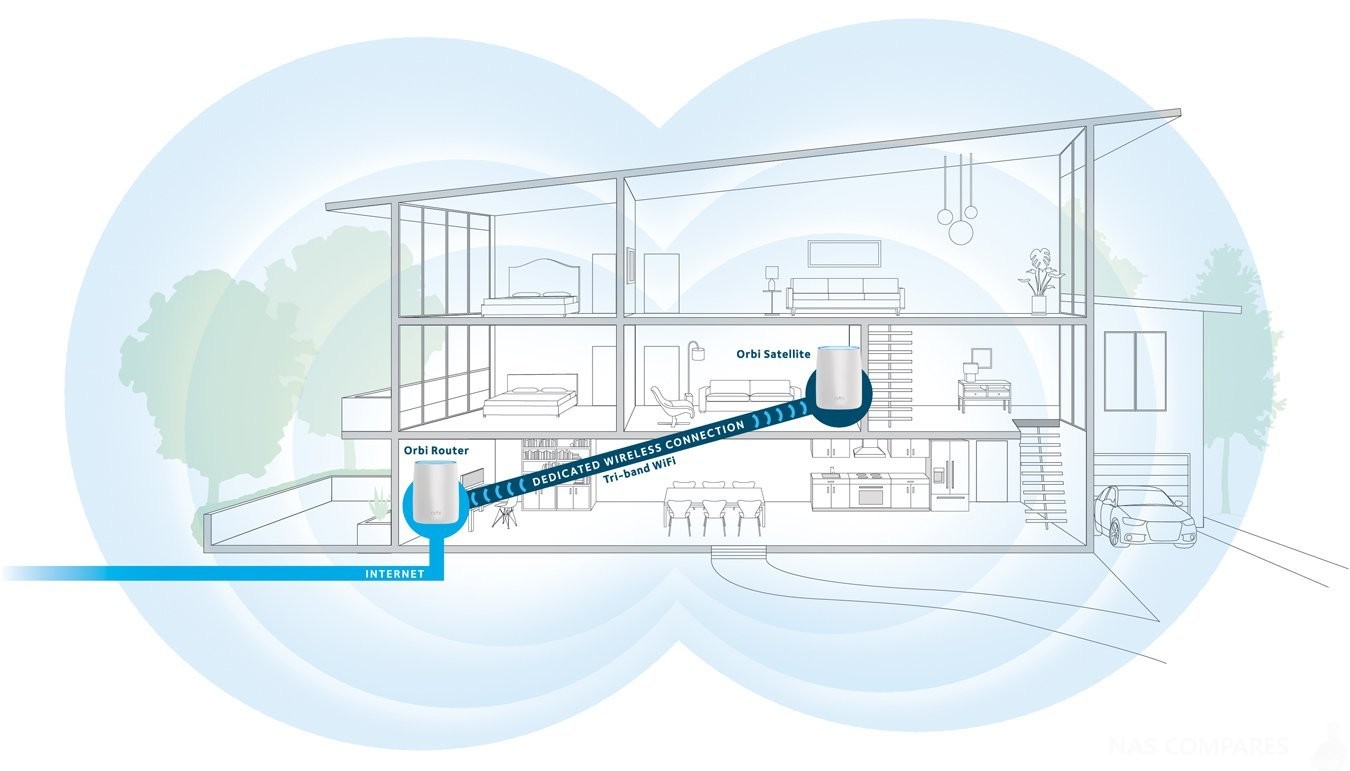 Why not use a Powerline Adapter or WiFi Extender instead of Mesh?
At first, a Mesh router does sound suspiciously like a Wi-Fi extender, then you're close but not quite right. With an extender, you usually have to manually connect to the network it creates in order to get the benefit of increased Wi-Fi coverage. Your devices won't seamlessly switch over as you move around your home. In real terms that means that as you walk through your home or offices, your device will remain connected to the first wifi point until you sever the connection getting too far, or manually. You can literally be stood next to the wifi powerline adapter/wifi extender, but if your device can still find the original wifi spot since you first connected to it, it will remain connected. With a mesh system, however, you only have one network name and you can take advantage of what is called "seamless roaming": or the ability to stay connected to the strongest signal wherever you are within the network without having to manually switch over to another Wi-Fi name. So all the switching between wifi points/nodes is done in the background and you just see consistent high connectivity.
Best Value Mesh Router – The 
TP-Link Deco M5 Mesh

Router $80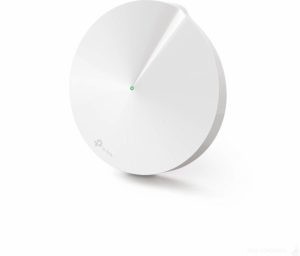 Whether you're watching a movie, gaming online or running your home with smart products, you should never have to worry about your Wi-Fi. Deco M5 is a flexible system that grows with you—add more Deco units as needed for seamless AC1300 Wi-Fi throughout every room of your home (each unit covers up to 1,500 sq. ft.).
2 x 1Gbe LAN
1 x USB Type-C
Bluetooth 4.2
Quad-core CPU
MU-MIMO ready
Router-based antivirus
Alexa compatibility
Pros
Cons

By FAR the lowest Priced Mesh to make a complete setup
Good internal hardware
USB-C!
Most discreet looking unit in the list
Good technical support

Not quite as fast as others on this list
A simple Home Wi-Fi system, replaces wireless router and range extenders. Helps eliminate dead zones and buffering .

Set up your Wi-Fi in minutes with guided visuals from the Deco app.

Deco M5 uses several units working together to create seamless Wi-Fi in every room. A single Deco covers up to 2,000 sq. ft, a set of two covers homes up to 3,800 sq. ft.

TP-Link Adaptive Routing Technology (ART) automatically chooses the fastest path for device connections and keeps your network running as fast as possible

Comprehensive antivirus powered by Trend Micro helps protect your personal information and IoT devices (free 3-year subscription). You can also prioritize each device, filter internet content and pause the WiFi for your children.

Remote management keeps you in control even when you aren't home.

Enjoy industry-leading support with a 2-year warranty and 24/7 unlimited technical support.

J.D. Power ranked TP-Link "Highest in Customer Satisfaction for Wireless Routers" in 2017.
This slideshow requires JavaScript.
Super simple to use, performance is good, and the price is right! Tested in a 3800 square foot, 50 year-old single level home. Construction technique makes it a challenge for wireless, but the Deco performs well. I bought this one to add to the 3 units we already have. I'm not even sure I need it, but it went on sale and I added one to a room that's furthest away from any unit.
Set up couldn't be much simpler, and it's great to have another layer of protection from viruses and malware. The iOS management app is good and gives you a level of visibility and control that is better than other routers I've worked with. You can even do a remote reboot of the system as I recently did when the FBI advised to do so.
One more great thing about these — every unit includes two Ethernet jacks. Not all of the mesh systems include an Ethernet jack on every unit.

TP-Link Deco M5 Wi-Fi System (Single Pack) – $80

TP-Link Deco Whole Home Mesh WiFi System – $300
---
Best Software Mesh Router – 
Synology MR2200ac Mesh

Router £130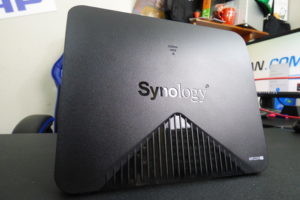 As soon as Synology entered the router market, they were always going to be judged by their software, not their hardware. They are a brand that prides itself on EASY-NETWORKING and taking the hassle out of your data. SRM 1.2 delivers ALOT and gives it to you in a way that companies like Netgear, TRENDnet, Linksys and TP-Link could learn a lot from!
Qualcomm IPQ4019 quad-core CPU
Tri-band Wi-Fi – Single SSID with 802.11 k/v/r
1x USB, 1x WAN and 1x LAN
Arrives with Synology Router Manager 1.2
Dedicated Mobile App
WPA 3 Support
Pros
Cons

Excellent Software Support in SRM 1.2
VERY fast setup
USB Storage Support for near-NAS file streaming abilities
The mobile app, desktop access and User Interface are faultless!
Network Management for Network Noobs
Great analytical options for those that want to keep track of their data internally
Great Control and reward system with the profiles abilities

Only sold in x1 quantities, no multi-pack of x3 or x5
More expensive than most, largely because of software
Only 1 LAN and one WAN – severely limits use as a primary router or desktop use without a 4/8 Port Switch
Not a huge fan of the clip PSU
After the rather heroically priced RT2600ac and RT1900ac MIMO routers, getting access to the SRM 1.2 platform at this price point is very impressive indeed and almost justifies the price tag in itself. The hardware of the MR2200ac is a tad underwhelming and despite promises of it being supportive as a mesh OR standalone router, I think it is an EXCELLENT mesh router, but below par replacement for your primary router. The MR2200ac Synology Mesh router is an excellent device, just a few details seem to have been skipped at a marketing and packaging level. I recommend it to anyone looking to branch out into mesh environments at home or work, but have minimum network experience.
This slideshow requires JavaScript.
Full Review Here – https://nascompares.com/synology-mr2200ac-mesh-router-review/


Synology MR2200ac Mesh Router – £130
---
Most Powerful Mesh Router – The Netgear Orbi AC3000 $200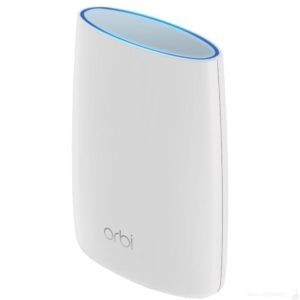 I've been using these for many months. They always work perfectly. We have tons of devices and always get enough bandwidth for everyone, from everywhere in our home. I regularly test my WiFi speed and clock 112 Mbps plus. I also particularly love the fact that the satellite has ethernet ports to make your life easier when running cables isn't an issue. This was in fact the feature that pushed me over the edge to purchase and I'm glad that it has worked seamlessly without any issues. (Unfortunately due to time constraints it was a plug-and-go situation; I haven't bothered to do any performance testing to compare bandwidth & latency plugged into the satellite vs base.) A nice surprise was the management features that Netgear's Genie app (for Android) makes available — I love the network map and the ability to toggle internet access for a particular device.
4 x 1Gbe ports (1 WAN + 3 LAN for Router, 4 LAN for pods)
1 x USB 2.0 port
4GB flash memory
512MB RAM
AC3000 Support
MU-MIMO ready
Pros
Cons

Great for Online Gaming
Great for streaming dense 4K media
Fast Setup
LOADS of LAN ports for those that want to connect RJ45 LAN devices such as NAS, PC or Smart TVs at a mesh point

Rather expensive
Range is made up of a main router and pods, so you need to make sure you buy the right ones
All around: this was exactly what I needed. That said, if you don't need the ethernet-bridging or advanced non-phone-app web ui of the Orbi, you should certainly read reviews and consider some of the other new-style mesh wifi options as the competition is fierce.
Ultra-performance Mesh WiFi network blankets every inch of your home in super fast and seamless WiFi connectivity — room to room, wall to wall, floor to floor

Up to 161% faster than the leading brands, as certified by an independent study, makes Orbi the highest performance Mesh WiFi system on the market

Eliminates WiFi dead zones and buffering — 5,000 square feet of consistent coverage — with speeds up to 3.0 Gbps

The most award-winning Mesh WiFi system on the planet: PC Mag, CNET, Wirecutter, Forbes, SmallNetBuilder
This slideshow requires JavaScript.
Maintains speed even as more devices use your WiFi at the same time, thanks to patented tri-band technology

4 Ethernet ports on both router and satellite provide ultimate flexibility and connectivity for your Smart TV, game console, streaming player, and more

Simple setup with the Orbi app — create a guest network, access parental controls, perform speed tests, and more right from the app


Netgear Orbi AC3000 Single – $200+
Netgear Orbi AC3000 x3 – $450
---
Easiest Mesh Router to Setup –
Google WiFi 
NLS-1304

$99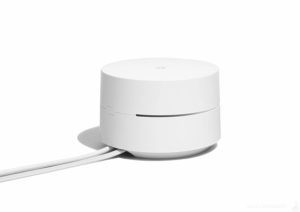 Bought a new home and setup internet service. Didn't have a router so was looking to purchase one. Google WiFi works great. I have 100 Mbps service from my ISP. On WiFi using the 5 Ghz band, which Google WiFi chooses automatically (it chooses between 2.4 Ghz or 5 Ghz band, whichever signal is better, providing you have BOTH bands available), I get full speed (speedtest.net shows 110 Mbps down, 6 mbps up) as if I was on a wired connection. I was surprised because I thought I would get around 60-70 Mbps, not the full speed offered. I thought I would have to get a crazy expensive gaming router with 20 antennas that looks like Sauron's helmet from Lord of the Rings to get those speeds, but Google WiFi does that for $170 less and it has cool sci-fi-ish looks.
2 x 1Gbe ports per unit (1 WAN and 1 LAN)
AC1200 2 x 2 Wave 2 Wi-Fi
TX beamforming
Bluetooth
Smart ready
Pros
Cons

Really, REALLY easy to setup compared with others
Competitively priced
Wireless speeds comparable to LAN RJ45 when supported
Phone Setup
Excellent speeds, despite it's size
Sync with Google Home

Largely closed system (like 'Home') and this may put off the 'DiY' users a little
Tips and advice:
1. To get full WiFi speed, make sure your device (PC, laptop, tablet, phone, etc.) has both 2.4 Ghz and 5 Ghz bands. If you don't you'll be stuck at around 30 Mbps to 70 Mbps.
2. A SINGLE Google WiFi covers 1500 ft. Make sure you're within that range or get more to create a mesh network so you fall within WiFi range. My home was 1300 ft. so I only needed one.
3. The Google WiFi router only has two ethernet ports, one of which is used to connect to the modem. If you need more wired ports, buy an ethernet switch and connect the router to the switch.
This slideshow requires JavaScript.
4. When WiFi first connects, it will likely connect you to the 2.4 Ghz band. Don't freak out. If you have a 5 Ghz band and the signal is good, it will connect you within 24 hours. It connected me to 2.4 Ghz band the first time I connected for a long while, but the next day when I started my PC again, it was now using the 5 Ghz band.


Airport Express' system, 1-Pack – $99

Google WiFi system, 3-Pack – $199
---
Most Intelligent Mesh Router – 
Eero Home WiFi Mesh

2nd Gen $99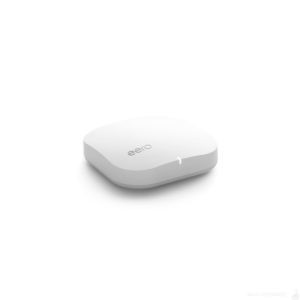 Ok, I will admit that I bought these with the full intention of probably having to send them back. Through the years I have tried several different systems to put good wireless throughout our 3-story home. I've used several different routers, and have had an Apple AirPort Extreme and two Airport Express' running (which still provide the backbone in the house for our less needy machine system). But nothing I did could get a good signal into the master bedroom in the back of the house, especially with the main router being in the home office upstairs on the other side of the house. My better half constantly let me know I was a poor excuse of a Network Engineer when she wasn't even able to watch the latest Korean drama in peace while laying in bed.
Quad-core 700MHz CPU
512MB RAM
4GB flash storage
AC1200
MIMO (2 x 2)
2 x 1Gbe ports (1 WAN and 1 LAN port)
Pros
Cons

Sleek and Compact design
Supportive Tri-band
High Performance for Size
Impressive control via apps and lots of network configuration options

Pretty Expensive as a full mesh setup
Relatively small coverage area compared with Google WiFi
Unpacking – simple and clean. Download and install the app. on your smartphone before you start doing anything as it walks you through the install (and does an incredibly simple and great job of it). Install and setup of the main hub took me all of about 5 minutes with most of that time spent finding an extension cord. As I was replacing an existing wireless setup once I had the system up and running all my iPads and such connected automatically as I had used the same SSID and password. Setting up the Beacons took about 30 minutes, with most the time taken in selecting location so I would have a good mesh of the signal. Again, the App. walks you through every step, and lets you know if you have selected a good spot or if you might want to move a beacon to a different location for a better mesh. The App. is a thing of beauty, with all the information you need right at your fingertips. The stuff you usually want to customize (like the names of the Beacons) are customizable. Once I had all the Beacons set up I went through the house trying to find a weak spot or dead spot. Couldn't find one – not one! Guess I won't be sending this stuff back after all. Sure put a smile on my better half's face! Oh, and is this thing FAST!!!
This slideshow requires JavaScript.
Also, a note about Apple products. I have read the other reviews that say the eero doesn't work well with Apple products. I don't know why they are having problems. My system has been up and running for about two months now with zero problems. And it stays connect rock solid to all manner of devices (about 26 I believe) including two iPads, two iPhones, an iMac, a MacBook Pro, a Smart Thermostat, a couple Apple TV's, a Ring Smart Doorbell and three Ring remote doorbells. Oh, and two of them do double duty as night lights. And the system has updated itself twice that I know of (I would only know as it would tell me after the fact).

 e

ero Home WiFi System – $99

eero Home WiFi System Full – $399
---
Worst Mesh Router – AirTies 

Air 4920 v2
Why the AirTies Air 4920 v2 is the WORST!
This does not work as advertised. They advertise this for homes "up to 15000 sq ft". My home is only 2800 sq ft, and with this Wi-Fi system I have dead spots in multiple places throughout the home. I followed the installation instructions entirely step by step. I even tried moving the antenna units to different places around the home. Also used a Wi-Fi analyzer app to try to find better places in the home for setting up the units. After all the analysis and moving attempts, I could not get rid of dead spots. The system also repeatedly would drop connections, sometimes when I was less than 10 feet from one of the antennas. the most horrific out-of-box experience I have ever had in my life. With a lot of stuff. Just to give you a quick idea: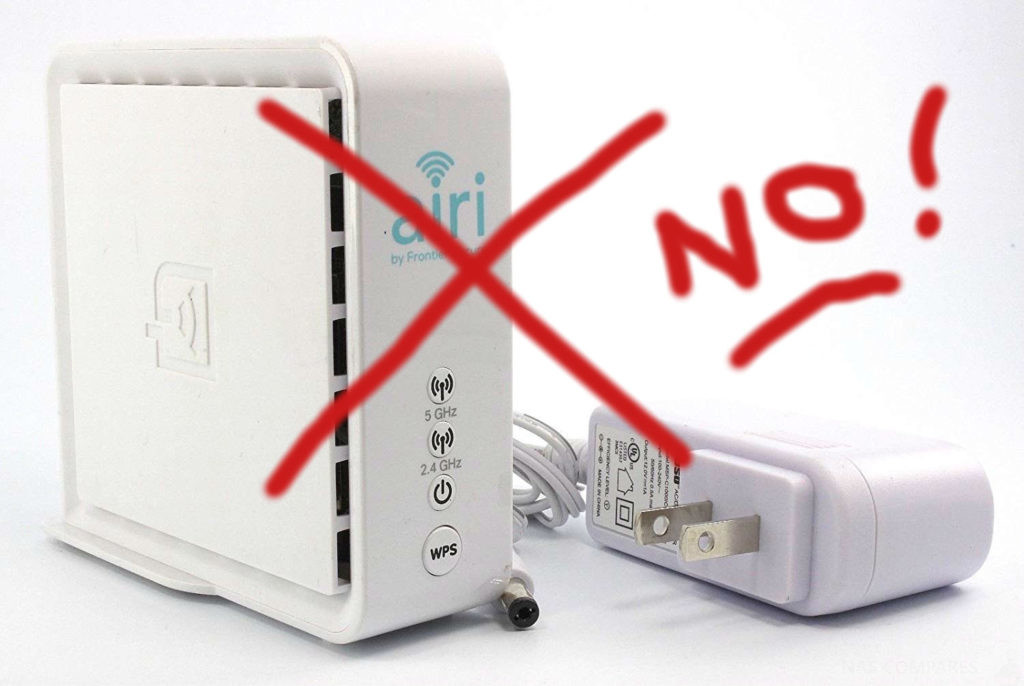 It all runs by an app. But the "Let's Get Started" guide misnames the app so you can't find it, and provides a non-existent URL for further information. It took me half an hour on the chat with them to just get the app. When I tried to create my account with the app, it told me I already had an account. This is quite impossible. I have never received an email from this company. I have no record of any such account. Customer service could not look up my account. There was no supervisor to escalate to. Actually, the wifi network is there. I will probably just kill and restart the app and see what happens. I'm willing to update rating and review if things get better, but this kind of endless setup trouble is the very last thing I would have expected. Mind-boggling. The problem is that many of my devices now frequently require me to disable and re-enable their wifi in order to stay connected. My iPad is the worst…sometimes it requires this process once every couple minutes.

Articles Get Updated Regularly - Get an alert every time something gets added to this page!
This description contains links to Amazon. These links will take you to some of the products mentioned in today's content. As an Amazon Associate, I earn from qualifying purchases. Visit the NASCompares Deal Finder to find the best place to buy this device in your region, based on Service, Support and Reputation - Just Search for your NAS Drive in the Box Below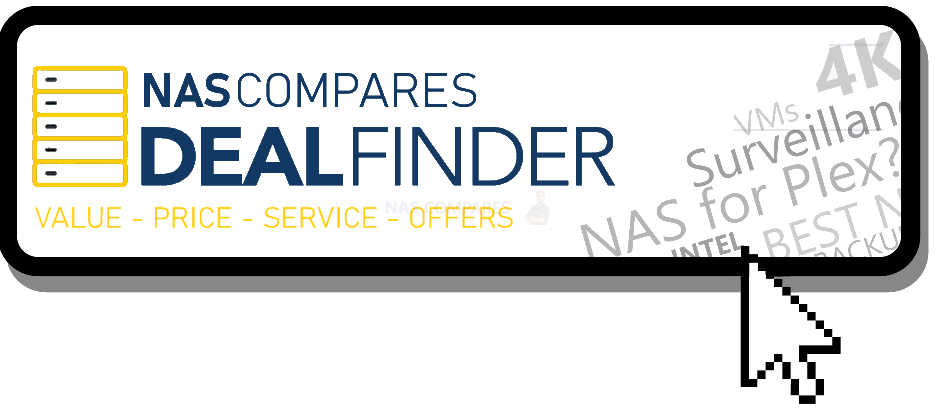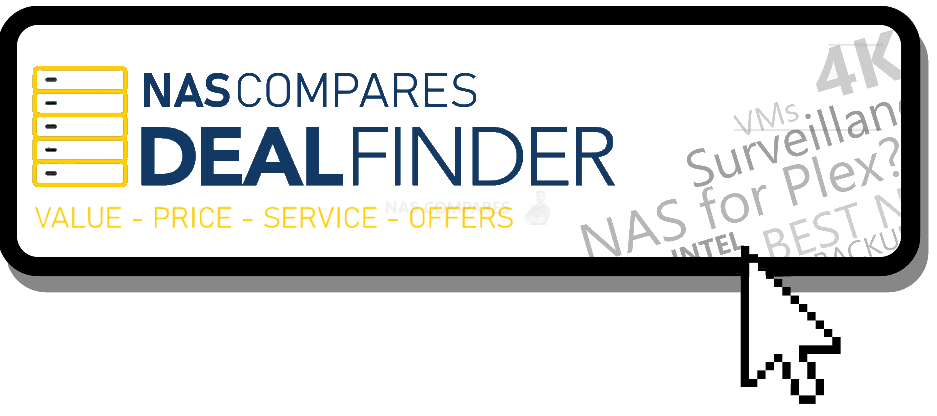 SEARCH IN THE BOX BELOW FOR NAS DEALS
Need Advice on Data Storage from an Expert?
We want to keep the free advice on NASCompares FREE for as long as we can. Since this service started back in Jan '18, We have helped hundreds of users every month solve their storage woes, but we can only continue to do this with your support. So please do choose to buy at Amazon US and Amazon UK on the articles when buying to provide advert revenue support or to donate/support the site below.


Finally, for free advice about your setup, j
ust leave a message in the comments below here at NASCompares.com and we will get back to you.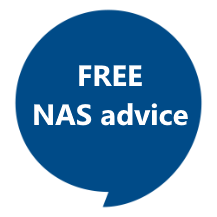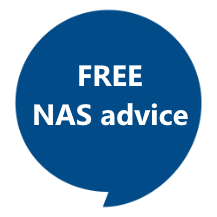 Need Help?
Where possible (and where appropriate) please provide as much information about your requirements, as then I can arrange the best answer and solution to your needs. Do not worry about your e-mail address being required, it will NOT be used in a mailing list and will NOT be used in any way other than to respond to your enquiry.
Terms and Conditions
Alternatively, why not ask me on the
ASK NASCompares forum
, by clicking the button below. This is a community hub that serves as a place that I can answer your question, chew the fat, share new release information and even get corrections posted. I will always get around to answering ALL queries, but as a one-man operation, I cannot promise speed! So by sharing your query in the
ASK NASCompares
section below, you can get a better range of solutions and suggestions, alongside my own.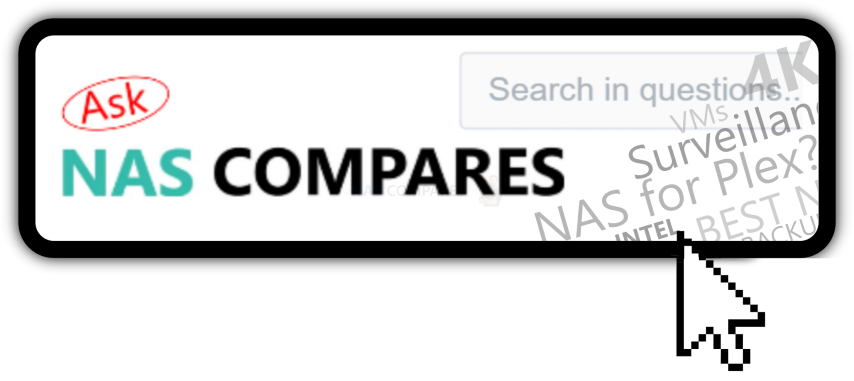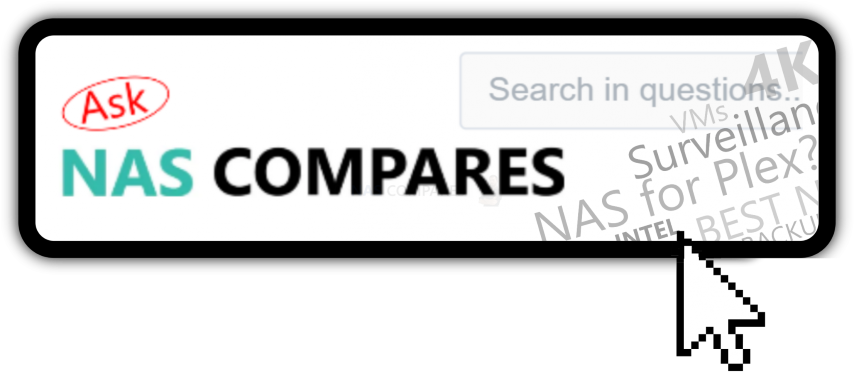 This description contains links to Amazon. These links will take you to some of the products mentioned in today's video. As an Amazon Associate, I earn from qualifying purchases
Summary
Reviewer
Review Date
Reviewed Item
Author Rating