Is there an issue with the Intel J3355 or J3455 CPU in your NAS?
As some of you might have heard read on popular sites such as Tom's Hardware, TechRadar and TechRepublic, there has been an awful lot of confusion surrounding the Intel Apollo Lake series of Processors that are featured in a number of popular Synology and QNAP NAS Drives. There are ALOT of mixed messages being thrown around and the confusion is not really being helped by the guys at Intel pulling documents from online resources and presenting information that might sound good to a PC user, but less solid to a NAS Drive user. This is main especially apparent when you consider that these Celeron and Pentium CPU being discussed are rarely used in modern desktop PC use and nowadays considerable more popular in power-efficient devices that focus a great deal on longevity and being operational for considerably longer lengths than a regular computer. So, let's get to grips with everything we know.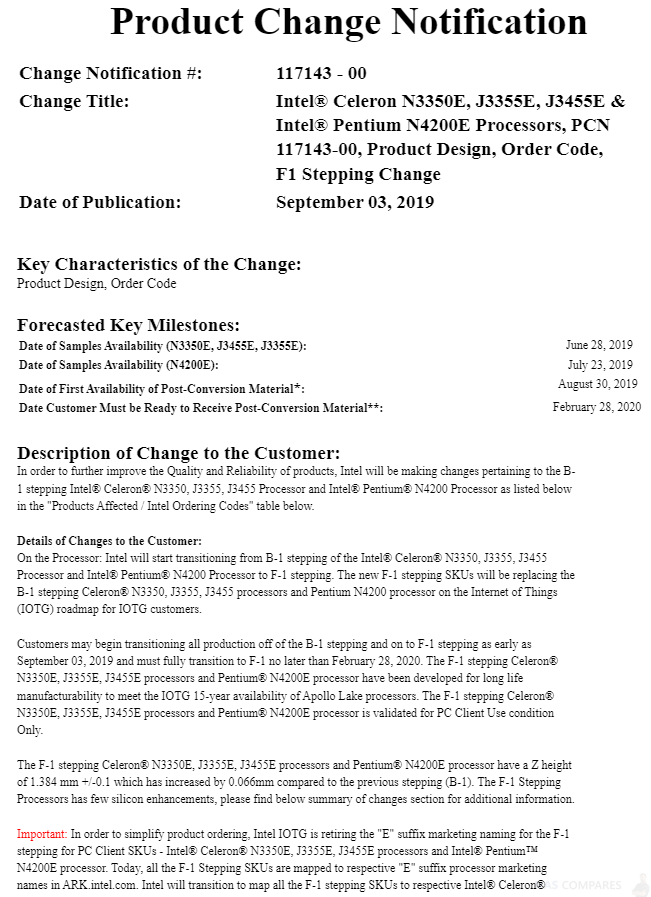 What is the Intel Apollo Lake Reliability Discussion About?
Back on the 9th September, Tom's hardware reported that they had noticed a new notification surrounding from Intel that highlighted that the Intel J3355, J3455, N3350 and N4200 processors were going to be revised, due to implications that they would not last sufficiently long enough compared with their original designed lifespan. This Product Change Notice (PCN) was issued way back on the 3rd September (still available with WayBackMachine) and sited an issue regarding the Low Pin Count and Real Time clock that could cause the processor to cease functioning. Below is the original description from the PCN issued back on 3rd September 2019 –
"Intel identified an issue with the Low Pin Count (LPC), Real Time Clock (RTC), [and] SD Card interfaces on Intel Celeron N3350, J3355, J3455 processors and Intel Pentium N4200 processor,' the notice explained, 'resulting in degradation of these signals at a rate higher than Intel's quality goals after multiple years in service."
As alarming as this might be to those that already own NAS drives that feature this processor, the fact that very shortly afterwards this PCN was removed only led to alot more confusion and concern. Tom's hardware reached out to intel to discuss this and after alot of discussion, as well as a few other stories popping up around other sites, a brand new PCN regarding this CPU popped up online. The newly Issued PCN as of September 10th 2019 –
'Customers who do not need Intel IOTG [Internet of Things Group] Long Life Product Availability can continue to purchase existing B-1 Stepping Intel Celeron N3350, J3355, J3455 Processors and Intel Pentium N4200 Processor as they meet all Intel quality goals for PC Usage and will continue to be available,' the revised update reads. 'Intel IOTG is now offering the new F-1 stepping of Intel Celeron N3350, J3355, J3455 Processors and Intel Pentium N4200 Processor for Long Life Product Availability. The F-1 Stepping Intel Celeron N3350, J3355, J3455 Processors and Intel Pentium N4200 Processor also meet all Intel quality goals for PC Usage.'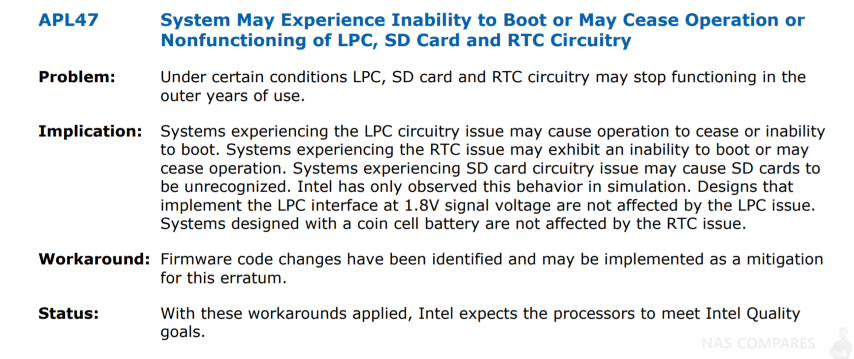 So, there is NO ISSUE with the Apollo Lake CPU in my NAS?
Now, understandably a number of people (myself included if I am perfectly honest) weren't feeling hugely relieved by this, especially the "meet all Intel quality goals for PC usage", given that this CPU is used in NAS a great deal – a device that may well have rudimentary comparison with a PC, but is geared considerably more towards storage and 24×7 availability, not the ad-hoc nature of PC use. Full credit to Tom's hardware, they chased this up further and a further statement was provided. The statement Issued to Tom's Hardware (Full Article Here) –
"There are no changes to the B-1 Stepping of the Intel® Celeron® N3350, J3355, J3455 Processors and Intel Pentium N4200 Processor as they meet all Intel quality goals for PC Usage and will continue to be available. The F-1 Apollo Lake Intel Celeron N3350, J3355, J3455 Processors and Intel Pentium N4200 Processor meet all Intel quality goals for PC Usage. With IOTG's operational decision to converge onto a single package for all of the IOTG Apollo Lake Processors, the F-1 stepping Celeron N3350, J3355, J3455 Processors and Pentium N4200 Processor has a slight increase in Z height compared to the B-1 Stepping".
Should I Be Worried about the Apollo Lake CPU in my NAS Drive?
At this stage, this seems like a storm in a teacup that is largely the result of Intel mishandling a situation. It is certainly not completely clear, but based on what we are hearing and based on the reports so far, this is not a matter for concern at this time of writing. That doesn't mean it won't be later, as those that remember the Intel C2000 (C2538) issues that arose 18months+ ago regarding CPU degradation and the Synology Original Response to the Intel C2000 Atom reported Issues. But for now, I STRONGLY recommend that you keep a 2-tier backup in place (as you should anyway really) of all of your data, using USB backups, Rsync between 2 or more servers, or using a system-wide backup to cloud, such as Synology C2 or BackBlaze. I will continue to monitor this matter, and if more comes of it, then I am positive more proactive measures would be made by the top tier NAS brands.
The Official Synology Statement from September 12th 2019:
Synology® Product Reliability Statement
Taipei, Taiwan—September 12, 2019—Synology lnc. has been made aware of a recent media report

[1]

. In response to the report, Synology has confirmed with the chipset vendor that all of the related product designs conform to the vendor's latest design guidelines (July, 2019). Meanwhile, Synology has not observed any abnormal error rates since the initial release of the related products. 

Which NAS Drives would this Issue effect if True?
As mentioned above, there is no concrete footing here to suggest that an issue is present in NAS drives that arrive with this CPU. In the event that you are still concerned, it is recommended that you contact your respective NAS brand directly, as they are all currently looking into this matter to reassure their users. These are the current generation NAS that use those CPU in question:
Synology NAS – Intel J3355 CPU NAS Drives
DS218+, DS418play, DS620slim
Synology NAS – Intel J3455 CPU NAS Drive
DS918+, DS1019+, DS718+
QNAP NAS – Intel J3355 CPU NAS Drives
TS-251B, TS-351
QNAP NAS – Intel J3455 CPU NAS Drives
TS-253B, TS-253Be, TS-453B, TS-453Be, TS-653B, TS-x53BU, TS-453BT3
Asustor NAS – Intel J3355 CPU NAS Drives
AS6302T
Asustor NAS – Intel J3455 CPU NAS Drives
AS6404T
Articles Get Updated Regularly - Get an alert every time something gets added to this page!
Visit the NASCompares Deal Finder to find the best place to buy this device in your region, based on Service, Support and Reputation - Just Search for your NAS Drive in the Box Below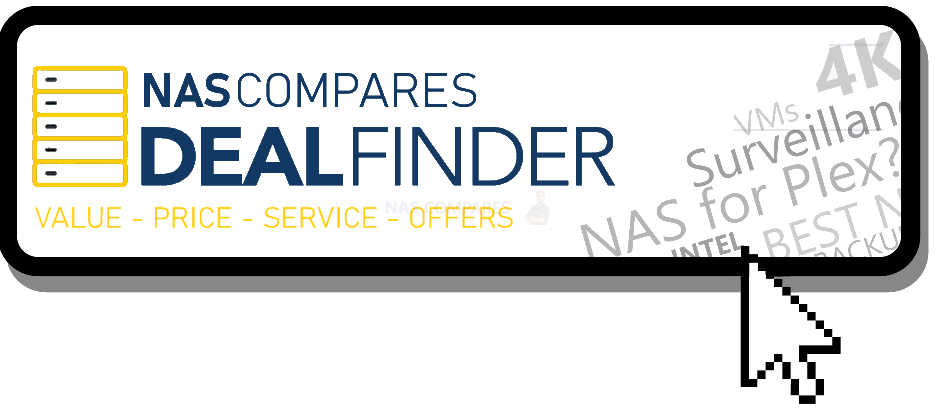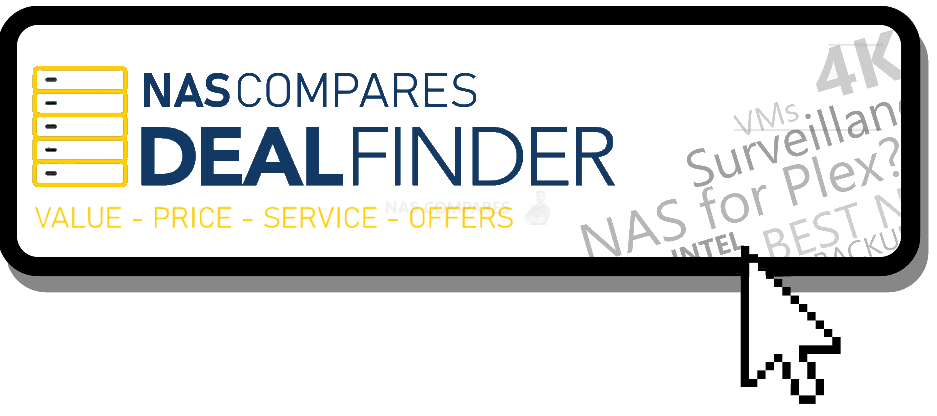 SEARCH IN THE BOX BELOW FOR NAS DEALS
Need Advice on Data Storage from an Expert?
We want to keep the free advice on NASCompares FREE for as long as we can. Since this service started back in Jan '18, We have helped hundreds of users every month solve their storage woes, but we can only continue to do this with your support. So please do choose to buy at SPAN, use links to Amazon on the articles when buying to provide advert revenue support or to donate/support the site below.


Finally, for free advice about your setup, j
ust leave a message in the comments below here at NASCompares.com and we will get back to you.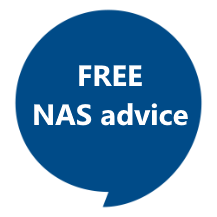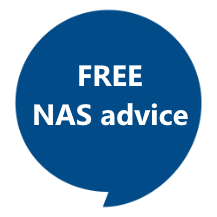 Need Help?
Where possible (and where appropriate) please provide as much information about your requirements, as then I can arrange the best answer and solution to your needs. Do not worry about your e-mail address being required, it will NOT be used in a mailing list and will NOT be used in any way other than to respond to your enquiry.
Terms and Conditions
Alternatively, why not ask me on the
ASK NASCompares forum
, by clicking the button below. This is a community hub that serves as a place that I can answer your question, chew the fat, share new release information and even get corrections posted. I will always get around to answering ALL queries, but as a one-man operation, I cannot promise speed! So by sharing your query in the
ASK NASCompares
section below, you can get a better range of solutions and suggestions, alongside my own.