Memory Upgrade

I'm trying to upgrade the memory component of the NAS model QNAP TS-677.

They list 2x different memory modules on the QNAP website with the only difference I can see one being A0 and the other A1.

I really would like to pay for non QNAP memory because I believe it is highly inflated.

I'm thinking of going this particular memory module but I don't know about the latency's or what not.

https://www.mwave.com.au/memory/pc-ddr4/kingston?display=list&filteroptions=2345%3Dddr4-2400mhz!188%3Dkingston!2344%3D8gb-1x-8gb!2344%3D16gb-2x-8gb!2344%3D16gb-1x-16gb&filter=2345%3Dspeed!188%3Dbrand!2344%3Dcapacity!2344%3Dcapacity!2344%3Dcapacity

Do you have any idea?
Yes, you might find their RAM recommendation a bit confusing. But all they mean is that there can be different RAM manufacturers making the same RAM stick. The only things you need to look for are:
DDR type: DDR4(288PIN)
Spec: HYNIX 1024M X 8
Frequency: DDR4-2400
Form(PIN): 288PIN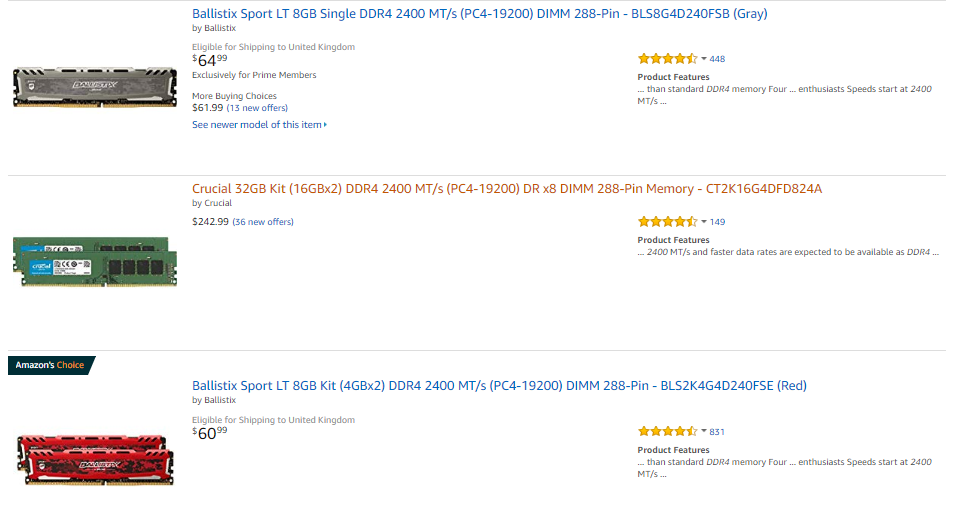 Thanks for your time mate.

I went ahead and bought this kit – MECMD4-VLPX2X16G24B – and just upgraded my NAS last night. Works an absolute treat. I'm using the TS-677 running 3x VM's atm and it is very snappy. Obviously using Virtio wherever I can. So far very happy with the upgrade. Previously 8GB DDR4 (what it came with) would work, but just lagged. Now it doesn't.
Find regulary updated NAS offers here
Of course I would prefer you choose
SPAN.COM
to buy your perfect solution, however, if you would rather buy locally, please use the links used above to take you to your local Amazon store and help support this free advice service with ad revenue. More ways of supporting the blog are described
HERE