Synology DS918+ RAM- Is it worth it?
Upgrading Memory Capacity
Upgrading the memory capacity of your Synology NAS/IP SAN to form a dual-channel or multi-channel memory configuration can enhance overall system performance, including data transmission speed and the system response time when running multitasking applications. The following tables display the performance difference between a single channel (factory default) memory configuration and a dual-channel memory configuration on selected Synology products that are tested in an SMB environment of 10GbE: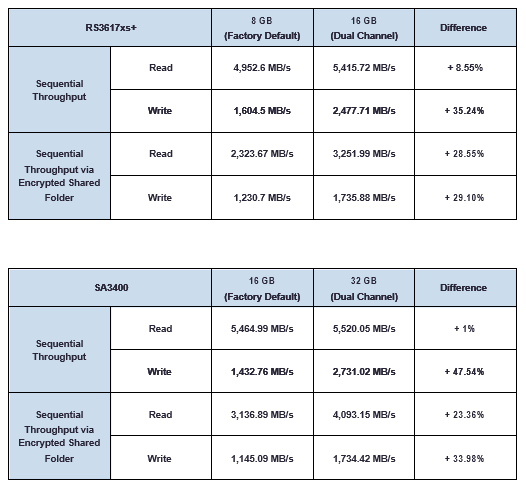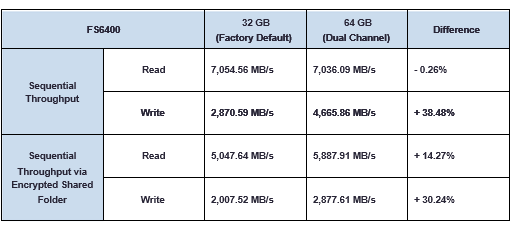 The results show that write performance benefits the most from a dual-channel memory configuration. If you have installed high-speed NICs and wish to improve the data transmission speed of your Synology product, you might consider a multi-channel memory configuration. For additional information, please refer to this article for the recommended memory configuration for Synology products, or click here to learn more about the limitations and requirements of performing a memory upgrade.
Data transmission speed is not the sole benefit of upgrading the system memory capacity. Other benefits include:
More virtual machines using higher memory capacity can be run on the Synology product.
Several Synology products can support a maximum single volume size of 200 TB with at least 32 GB of memory installed (the complete model list can be found here).