Brand New Value 4-Bay Rackmount RS819 for late 2018
Synology has really been cultivating a reputation for rackmount NAS in the last few years. I remember not so long ago when, if someone asked me to recommend a NAS for business in a rackmount chassis, the choice was clearly a QNAP server. This was because when push came to shove, the hardware was just better on a QNAP NAS. Yes, the software on the Synology seems more fluid, but it still just a more tweaked version of the DSM software home users were enjoying already and wasn't as good as the 3rd party software enterprise users were using and what they wanted was a powerful platform on which to run it.

Fast forward a few years to 2018 and things have changed A LOT. Both brands have much more enterprise-level hardware and software options and alongside this, released a number of value and mid-range rackmount NAS that supplies the physical build the users needs, but leverages between internal hardware, storage and connections in different units, so you can spend more efficiently. A prime example of this kind of cost balancing is the Synology RS819 RackStation NAS – a new NAS that I have been informed of for much, much later in 2018. So, what makes this NAS so interesting and how does it compare with the older RS816?

Why Should you care about the Synology RS819 RackStation NAS?
Currently, we are seeing a trend with Synology to create a more cohesive range of NAS devices and plug any gaps in their line up. One of the biggest complaints that users had with Synology NAS is that, although their software is top notch, their range is very erratic. You would often find in a product range 2 Budget options, a low-mid range option and one tip-top POWERFUL option – nothing in between. Likewise, if you wanted to buy a NAS for storage/number of bays, you were forced to make a choice between lots of storage at low power, lots of power at low storage OR be forced to spend £2-3000 on an empty NAS in the hope to get both. Things have changed alot in 2018 and the new RS819 is a big part of that. Synology has been revisiting all their CPU and Memory options and creating a better diversity of hardware in their Value and Cost-effective units.

The older RS816 released very early in 2016, though low in power compared with the RS818+ served well, but with other units featuring 64bit CPU in much better frequencies and efficiency, it is quite overdue for an upgrade. The RS819 is that upgrade and promises the inclusion of a more up to date CPU, which alongside improving it's output in DSM 6.2, will also ensure produce much higher results in 3rd party software. It may lack the PCIe of its big brother (the RS818+) but it is still expandable and designed at those that are looking for stability NOW, as opposed to later flexibility to 10Gbe and SSD Caching via PCIe (though the latter is still possible with SSD caching and losing a bay or two).
What are the Specifications of the Synology RS819+ NAS?
The software and hardware specifications we have received from the east are pretty thin on the RS819 Rackstation NAS. Synology is pretty tight-lipped when it comes to new releases, maintaining a similar approach to Apple in their strict control of leaks and early information. However, I can confirm that the Synology RS819 will feature the following:
It will feature a dual-core ARM based CPU (see rumour area below)
It will feature 1GB memory (see rumour area below)
It will support the RX418 and allow you to add an additional 4 Bays of storage
It will not arrive with a redundant PSU option like it's predecessors
No confirmation on the chassis, but can imagine a near identical revision of the RS816
RAID 0/1/5/6/10 support
2x RJ45 LAN 1Gbe ports, so LInk Aggregation is still very much possible
3 Years Warranty

Below are educated guesses regarding the Synology RS819, so please treat them as rumour until confirmed
CPU – This is the biggest question mark. Synology has been really erratic over the last 2 years when it comes to processors on their value series of NAS. With great 64bit ARM-based CPU coming in the form of newer Realtek, Marvell and Annapurna, it really is anyone's guess which CPU it will be. You cannot even look at existing units to make a judgement, as they are very diverse. Previous units have stuck with Marvell, but this is no guarantee after the oft appearance of the RTD1293 and RTD1295 in 2018. For now you can be assured that is is going to be a dual-core (or maybe even quad-core, after the DS418 and DS218 CPU), at 64bit architecture, but still a cost-effective yet highly efficient ARM.
Memory – Almost every iteration of this series has arrived with 1GB of DDR3 memory, however, this could well change based on the CPU they go ahead with and it wouldn't be impossible to be DD4 and in 2GB (that is kind of a minimum these days for many business applications without fear of lag).
Should I wait for the Synology RS819 or Buy a NAS now?
At this time of writing, there just isn't enough information to justifying waiting on the RS819 new release. I do think that the RS816 Rackmount NAS Is looking pretty tired over 2.5 years since it's release and if you are looking for a new rackmount NAS on a budget right now, I would HIGHLY recommend the Synology RS818+ RackStation NAS as it amply justifies the price tag and gives you some genuine future proofing. However, if this price tag is just a little too scary for you, then the RS816 is still a valid choice – just that it might hit a glass ceiling a little early on. Always remember that you can use the free help section here to ask what is the best NAS for your budget (just be honest – we will be too) by using the free advice section below. Of course, if you want to stay on top of information on the new RS819, then you need to subscribe here to NASCompares – just click the notification button on the bottom right corner there!
Check Availability and the Release of the Synology RS819 Rackstation NAS here –

Articles Get Updated Regularly - Get an alert every time something gets added to this page!
This description contains links to Amazon. These links will take you to some of the products mentioned in today's content. As an Amazon Associate, I earn from qualifying purchases. Visit the NASCompares Deal Finder to find the best place to buy this device in your region, based on Service, Support and Reputation - Just Search for your NAS Drive in the Box Below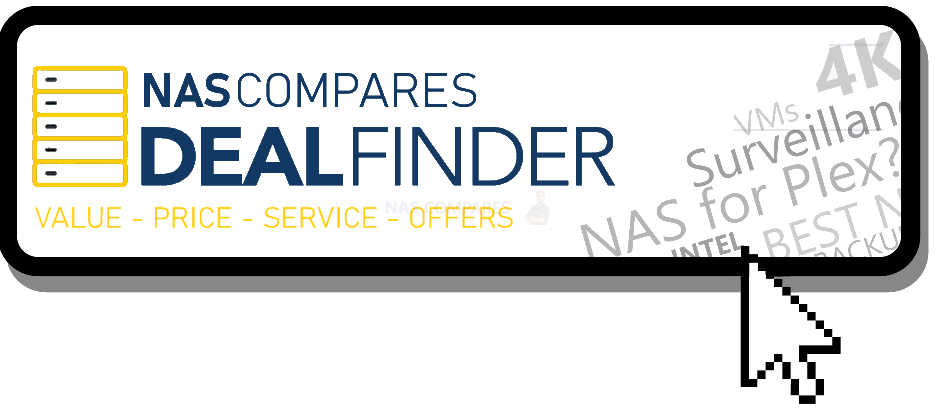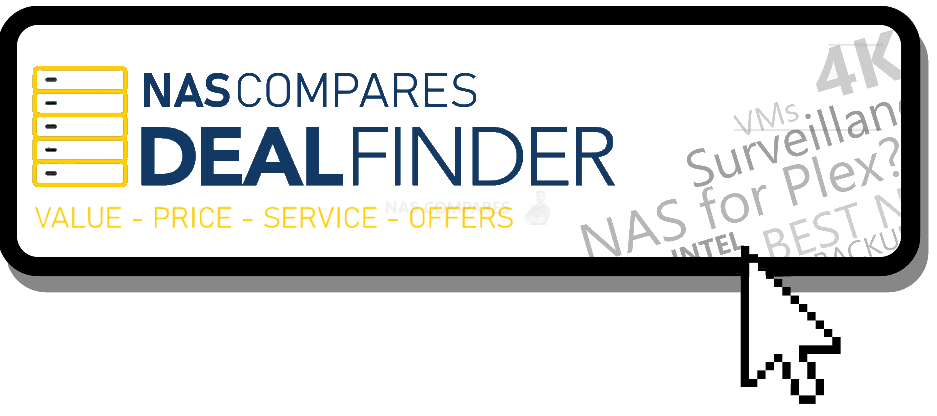 SEARCH IN THE BOX BELOW FOR NAS DEALS
Need Advice on Data Storage from an Expert?
We want to keep the free advice on NASCompares FREE for as long as we can. Since this service started back in Jan '18, We have helped hundreds of users every month solve their storage woes, but we can only continue to do this with your support. So please do choose to buy at Amazon US and Amazon UK on the articles when buying to provide advert revenue support or to donate/support the site below.


Finally, for free advice about your setup, j
ust leave a message in the comments below here at NASCompares.com and we will get back to you.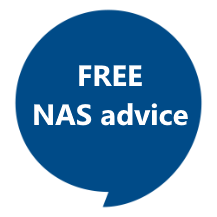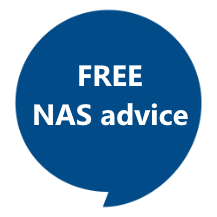 Need Help?
Where possible (and where appropriate) please provide as much information about your requirements, as then I can arrange the best answer and solution to your needs. Do not worry about your e-mail address being required, it will NOT be used in a mailing list and will NOT be used in any way other than to respond to your enquiry.
Terms and Conditions
Alternatively, why not ask me on the
ASK NASCompares forum
, by clicking the button below. This is a community hub that serves as a place that I can answer your question, chew the fat, share new release information and even get corrections posted. I will always get around to answering ALL queries, but as a one-man operation, I cannot promise speed! So by sharing your query in the
ASK NASCompares
section below, you can get a better range of solutions and suggestions, alongside my own.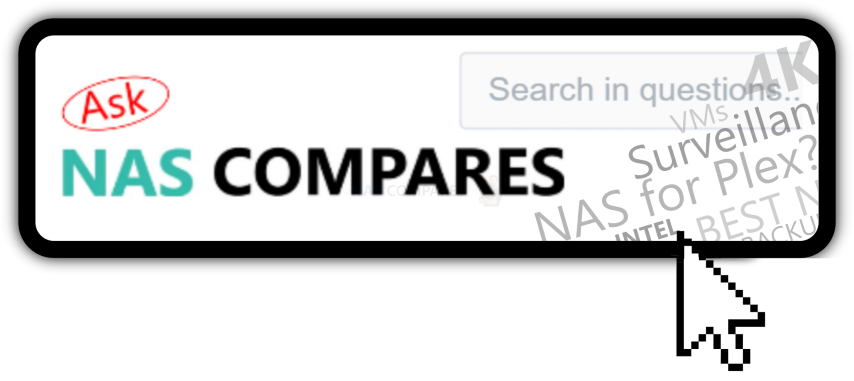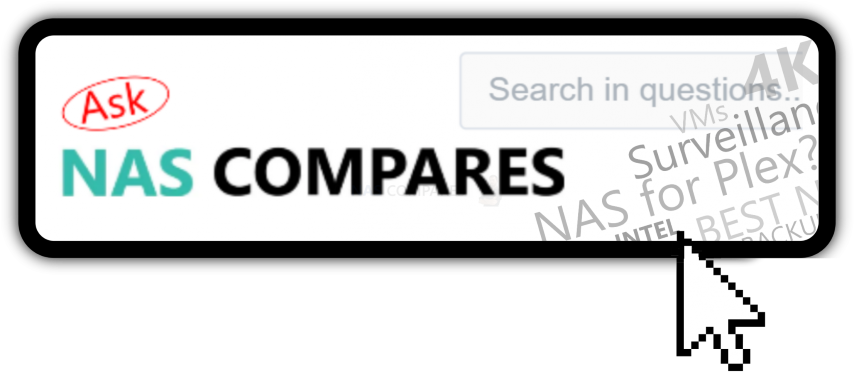 This description contains links to Amazon. These links will take you to some of the products mentioned in today's video. As an Amazon Associate, I earn from qualifying purchases