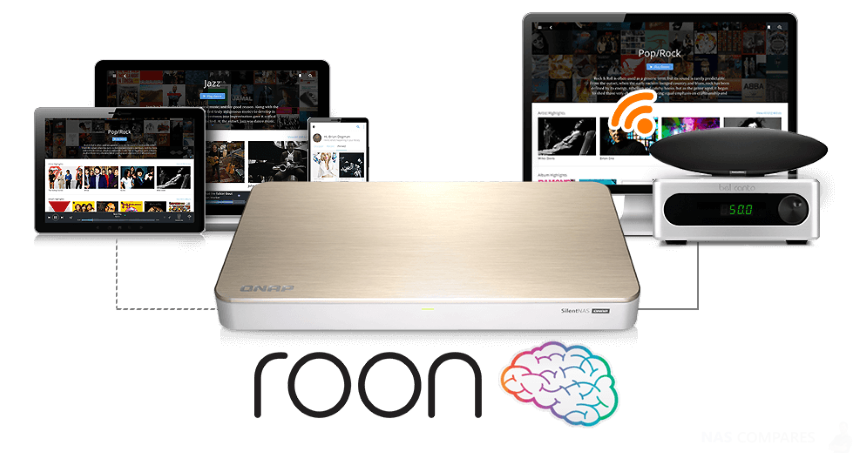 NAS for Music Storage.  I plan to rip CD's and purchase hi-rez music files. I have a CD player/streamer and use Roon to access music at Tidal. Below is a system my friend has that someone put together for him. Might that be a good way to go? Again, any direction you can provide is greatly appreciated.
1 – Synology 6 Bay NAS DiskStation DS3018xs  
1- Synology DDR4 ECC So-DIMM 16GB (RAMEC2133DDR4SO-16G) 
1- Synology M2D18 M.2 Adapter Card 
7 – WD Gold 8TB Enterprise Class Hard Disk Drive – 7200 RPM Class SATA 6 Gb/s 256MB Cache 3.5 Inch – WD8003FRYZ 
There are three models available for Roon – DS3018xs (3rd best) FS1018 (2nd best) or DS3617XS (the best). Your chosen DS3018xs is a very good choice because of its ECC (self-error correction memory) and option to install NVME (3000MB/s internal caching) card for improved internal operations. Gold drives will spin faster then regular NAS drives giving you increased IOPS (input/output operations per second). For the absolute best results you could consider filling it with SSD drives, but this might be slightly too expensive and would not offer as much storage space.
Choosing a NAS as a Roon server is the best choice because you will get all in one solution- the brain, storage and drive failure protection. All in one place.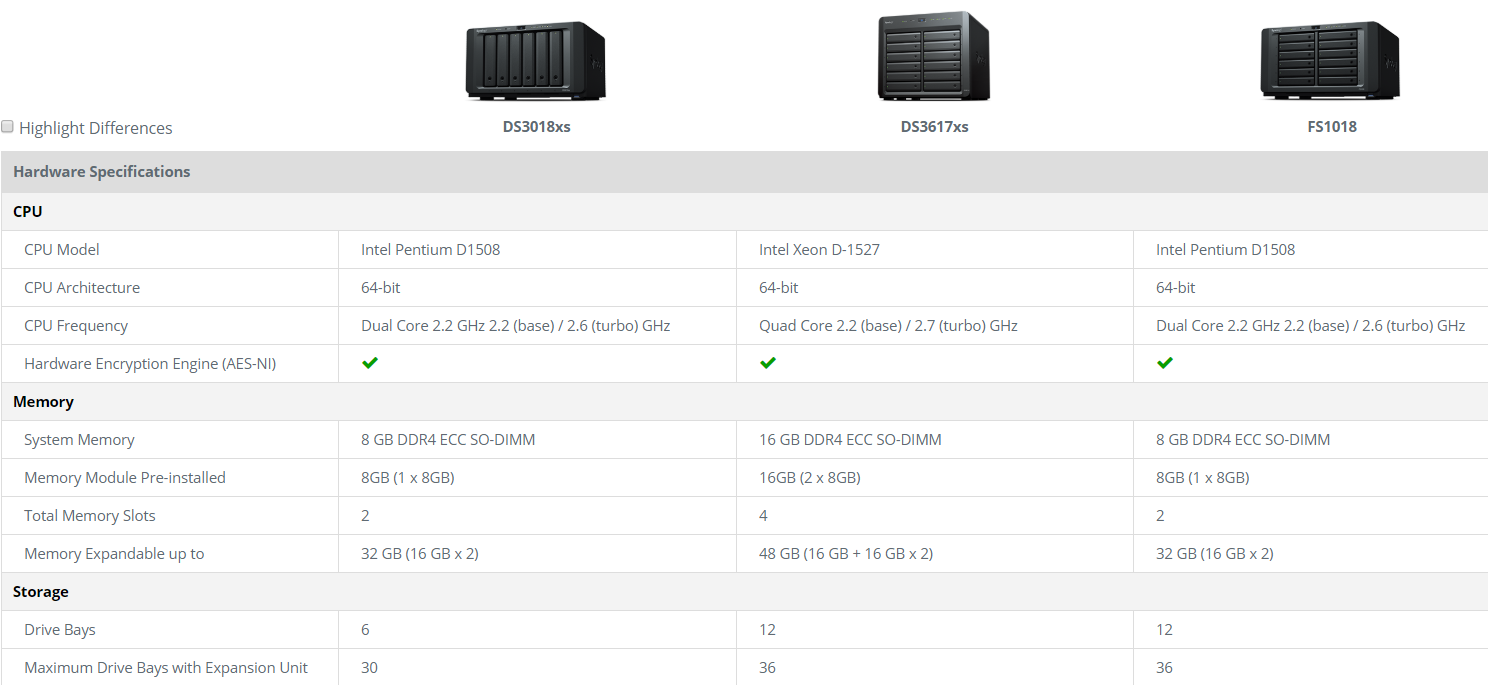 | | | | | |
| --- | --- | --- | --- | --- |
| Roon Server | | | core | output |
| | | | core | output |
| | | | core | output |
| | | | core | output |
| | | | core | output |
| | | | core | output |
Find regulary updated NAS offers here
Of course I would prefer you choose
AMAZON UK
AMAZON USA
to buy your perfect solution, however, if you would rather buy locally, please use the links used above to take you to your local Amazon store and help support this free advice service with ad revenue. More ways of supporting the blog are described
HERE