I currently have a 4 bay Synology NAS with 4x6tb drives. I also have data backed up to an external usb drive.

I want to change from Raid 6 to SHR.
Just wondering the best way to do this as I am aware this process will wipe all data and I don't want to set up the NAS, volumes and services again.
According to Synology specification, SHR needs to be chosen at the time of NAS setup at the very beginning. Later on, SHR1 can be changed to SHR2 but that's about it.
If you have a backup, you will need to destroy volume and create new RAID- this time SHR. Then copy data back to the NAS. Before you do that, analyze the benefits of SHR. Is difference worth the time you will invest in.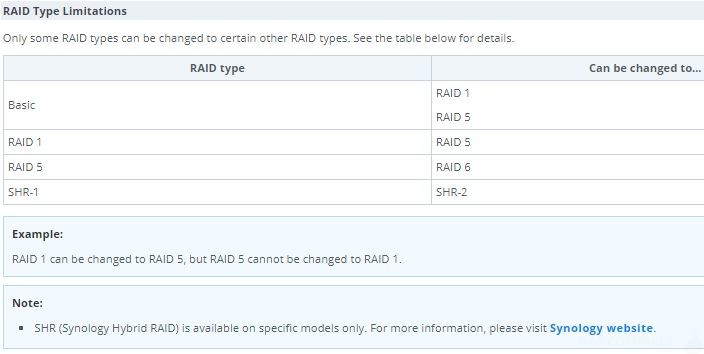 To change the RAID type of a storage pool:
Open Storage Manager.
Go to Storage Pool.
Select the storage pool you wish to change and click Change RAID type from the Action drop-down menu.
Select the RAID type to which you want to change the storage pool. Click Next.
Select which hard drive(s) to add to the existing storage pool. Then click Next.
Follow the instructions of the wizard to finish. Please note existing data on the added hard drive shall be deleted.