Cheapest LACP / IEEE 802.3ad Dynamic Link Aggregation switches

I'm a photographer and yesterday I bought the Synology DS918+, a decision taken in part from the information on your video "Best Photographer NAS drive of the Year" from two months ago.
The speed I currently have onto my computer is acceptable as long as I'm saving onto a non-encrypted folder. I'm thinking about getting another drive to use it with a RAID 1 configuration and thus having a higher speed connection (I accept the higher risk of drive failure as I have a backup off-site). I'm thinking about getting a smart switch and network card with two ports onto my windows PC, in order to have a higher connection speed onto the NAS – 150 to 200MB/s would be perfect. So I started researching on the switches that are available and it's just so confusing. Many state they support link aggregation but then there are many types. I've been struggling to find switches that support IEEE 802.3ad Dynamic Link Aggregation. Many only support static and I can't even find a list of the ones that do support it.
So what would you recommend for a switch and network card. I'm planning to connect two (eventually more) PCs and am looking for the cheapest solution. I think this could be a good idea for a youtube video because there's almost no information on this, anywhere. All I found was old videos and none suggested specific items, making the search cumbersome. For example searching "switch 802.3ad" on Amazon.co.uk will list several switches, although only very few (expensive) switches actually state they support 802.3ad LACP. Is there any sub-£50 switch that does the job? What about the network card?
NetGear Insight Managed Cloud Switch GC110-100UKS 8-Port with 2x SFP    £65
NetGear Insight Managed Cloud Switch GC108P-100UKS 8-Port, 8x PoE+ (64W)  97
NetGear Insight Managed Cloud Switch GC110P-100UKS 8-Port with 2x SFP, 8x PoE (62W) 102
NetGear Insight Managed Cloud Switch GC108PP-100UKS 8-Port, 8x PoE+ (126W) 125
NetGear Insight Managed Cloud Switch GC510P-100EUS 8-Port with 2x SFP, 8x PoE+ (134W) 141
NetGear Insight Managed Cloud Switch GC510PP-100EUS 8-Port with 2x SFP, 8x PoE+ (195W) 211
NetGear Insight Managed Cloud Switch GC728X-100EUS 24-Port with 2x SFP, 2x 10GbE SFP 290
NetGear Insight Managed Cloud Switch GC752X-100EUS 48-Port with 2x SFP, 2x 10GbE SFP 379
NetGear Insight Managed Cloud Switch GC728XP-100EUS 24-Port with 2x SFP, 2x 10GbE SFP, 24x PoE+ (390W) 528
NetGear Insight Managed Cloud Switch GC752XP-100EUS 48-Port with 2x SFP, 2x 10GbE SFP, 48x PoE+ (505W) 677
Cheapest LACP / IEEE 802.3ad Dynamic Link Aggregation compatible dual LAN PCI cards
Dual Port PCI Express (PCIe x4) Gigabit Ethernet Server Adapter Network Card – Intel i350 NIC
Add dual Gigabit Ethernet ports to a client, server or workstation through a PCI Express slot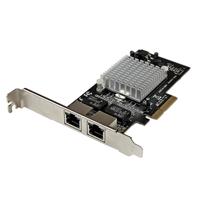 Two 10/100/1000Mbps compatible RJ-45 Ethernet ports
Fully Compliant with IEEE 802.3, IEEE 802.3u, IEEE 802.3ab, IEEE802.3ad (link aggregation) and supports IEEE 802.1Q VLAN tagging
Jumbo Frame support up to 9k bytes
https://nascompares.com/cheapest-switch-with-link-aggregation-nic-teaming/