Disable Internet access on Synology – Enable Local Network Access Only
Control Panel
Security
Firewall / Enable Firewall
Edit Rules
Deny all ports / IP addresses
Enable Local IP range only
First of all, go to Settings/ Security. Then click on Firewall Tab. Then tick a box for Enable Firewall.
You can then choose a firewall profile, or create a new one. Click Edit Rules to configure it.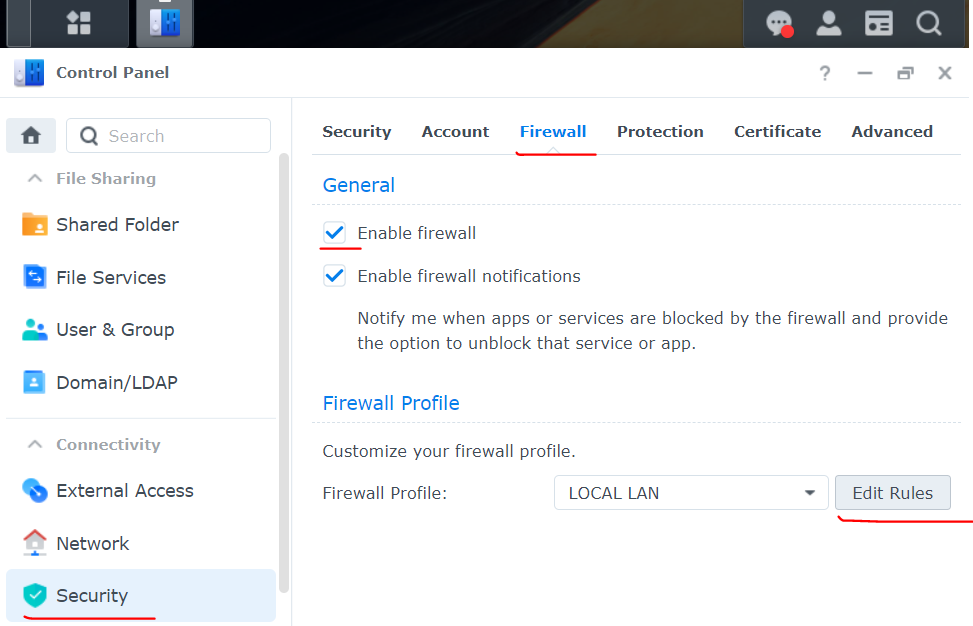 First of all, you need to disable all connections by blocking all IP addresses. It is very important to follow the right order.
The first rule is to disable all of the IPs. The second step is to enable only local IP address (or IP range).
It does not even need to be limited to the local network. You can enable access only from a particular country such as USA, UK etc.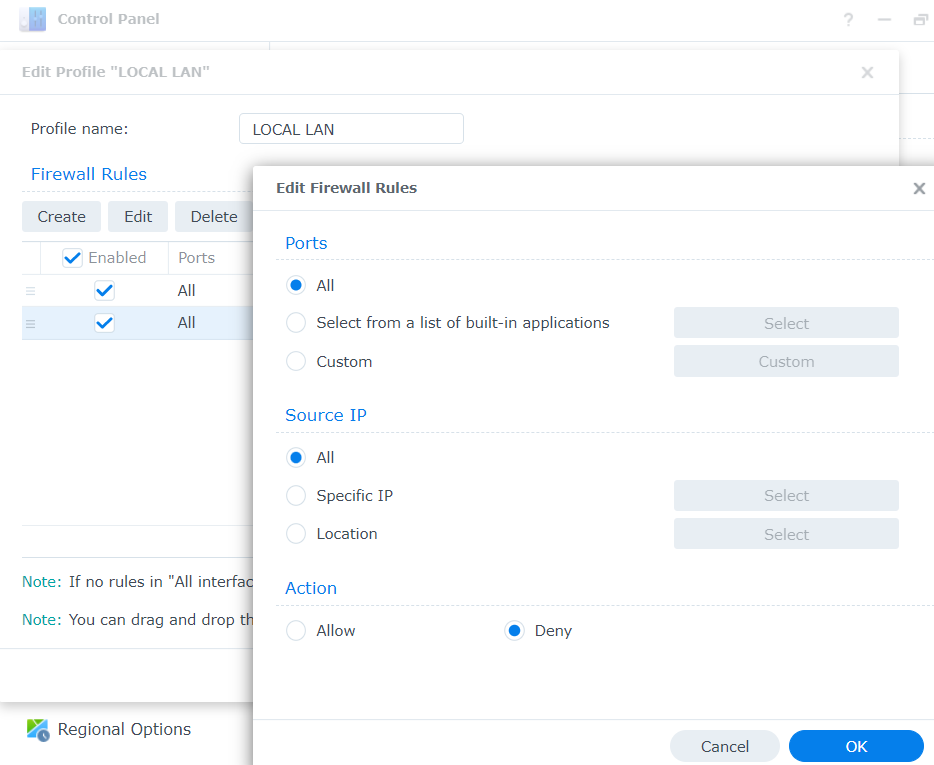 We will enable only local IP addresses in the office/home. This will not allow anyone to get into a NAS from outside using the internet.
Choose all ports if you want to enable local access to all apps and services. If you want to keep some of the apps blocked locally then you are allowed to select that.
In the Source IP area choose Specific IP and click Select.
Action will need to be set to Allow.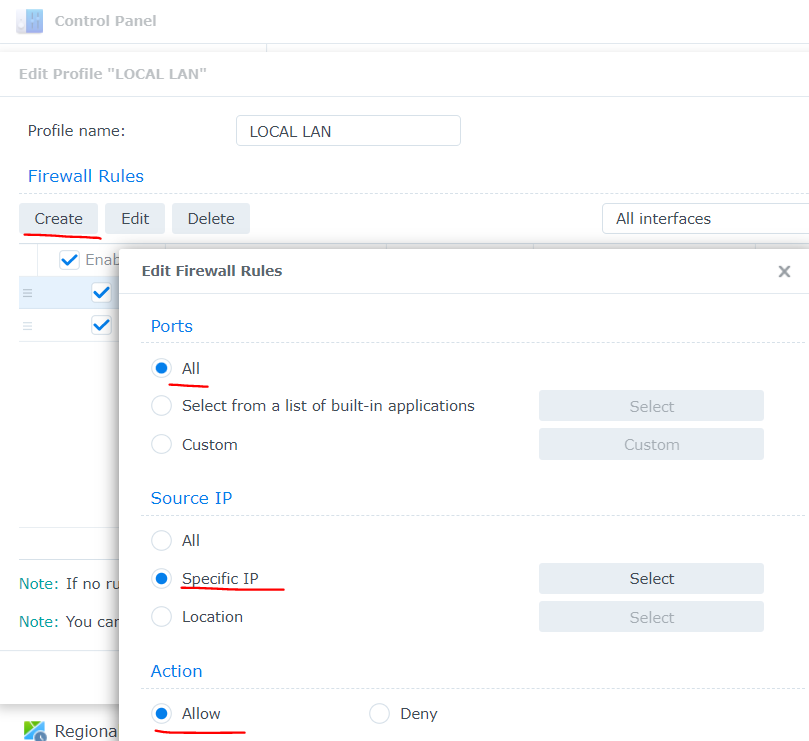 If you want to allow all local computers and phones to have access to the NAS then choose Subnet option.
Type in your router IP address and change last digits to 0. Leave the mask as it is configured on your PC.
To find out your router IP and mask – click Windows button in start menu.
Type CMD and hit enter.
In Command Prompt window type IPCONFIG and hit enter. You will then get something like this.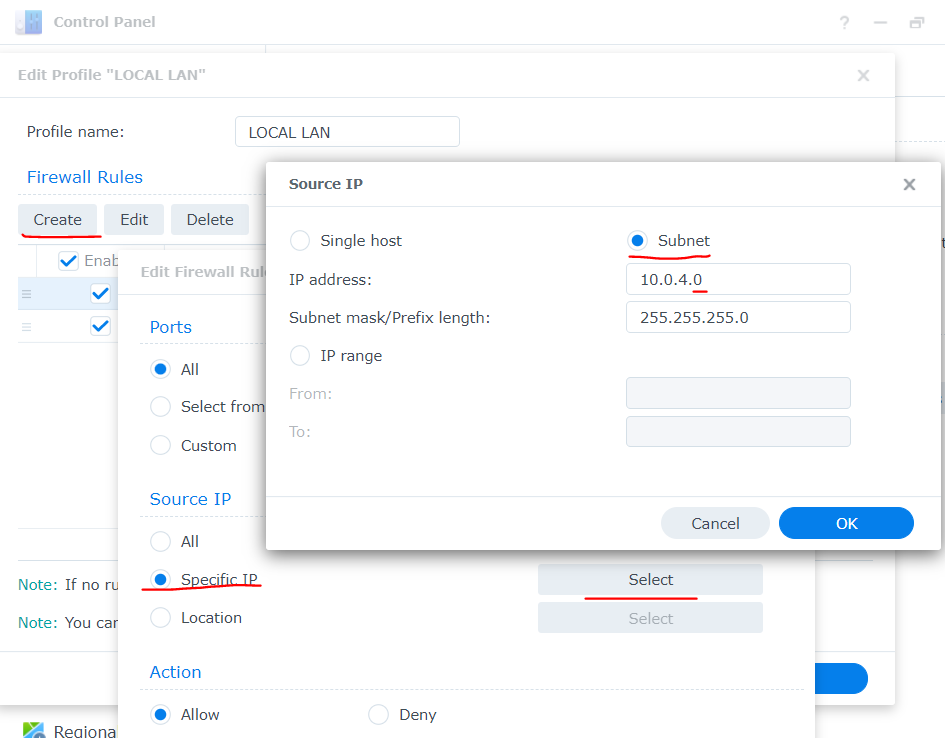 And again make sure you have Allow rules on the top and the DENY rule at the very bottom of this list. You can drag and drop to rearrange this list.

That is it. I hope this helps.
Here is a local disk available

And here is no access from the internet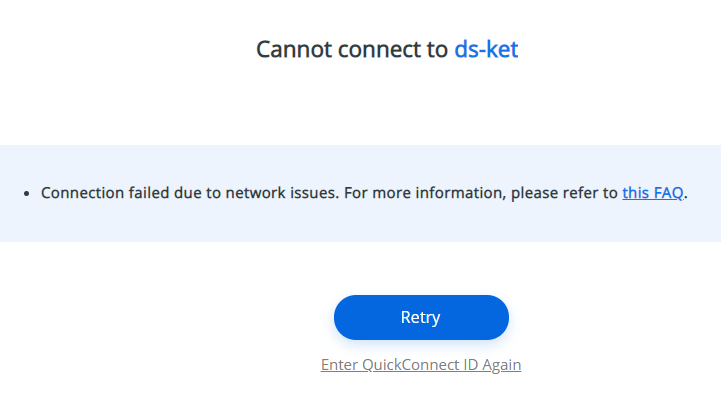 Here are few screen grabs of additional options you can select and configure.