Can the DS218+ transcode MPEG4 and WEBM formats?
DS218+ indeed can transcode MPEG4 and other video formats. But there is no mention about WEBM video format transcoding. Usually, with this format, your web browser will play the file the best way for the destination device. Even though Synology have not mentioned this video format I presume it will transcode them.
WEBM Transcoding NAS
Asustor has mentioned and categorized their NAS units – showing which ones do WEBM transcoding.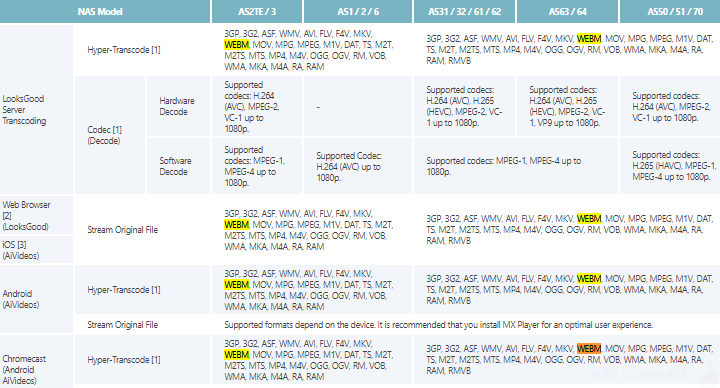 AS3204T is one of the models capable of WEBM transcoding.
About WebM. WebM is an open media file format created for serving live streams on the web. Developed by the WebM project, which is sponsored by Google, the WebM file format is open source and royalty free. … WebM files can be played in any browser that supports HTML5 and the VP8, VP9, Opus, and Vorbis codecs.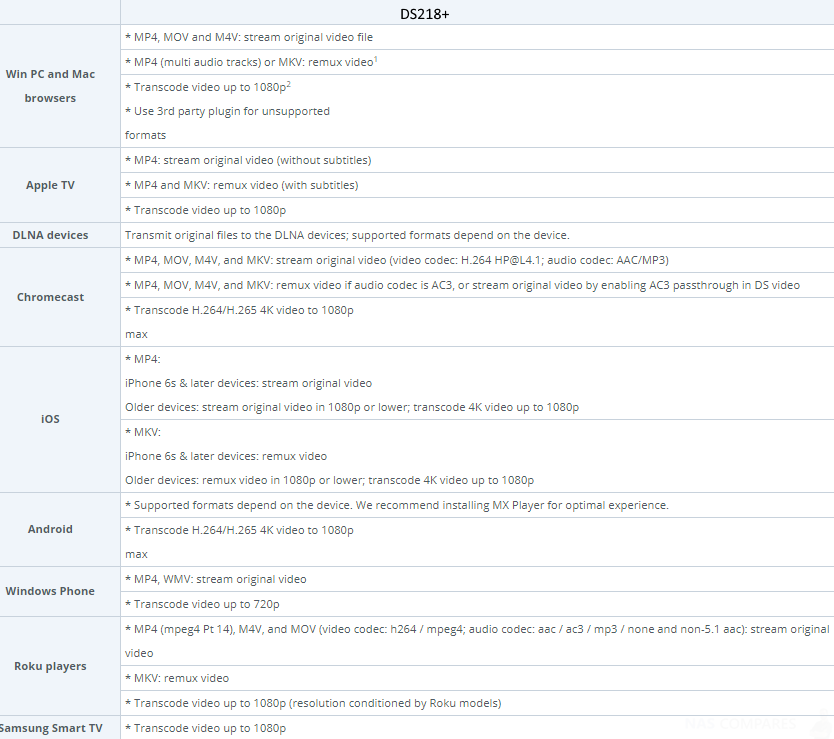 Find regulary updated NAS offers here
Of course I would prefer you choose
AMAZON UK
AMAZON USA
to buy your perfect solution, however, if you would rather buy locally, please use the links used above to take you to your local Amazon store and help support this free advice service with ad revenue. More ways of supporting the blog are described
HERE