I have a MacBook with a wd my cloud ex2 ultra with 8T. I have watched your video #2 on Plex setup and adding media (couldn't find the #1 video)




My issue is when I get to "browse for media folders" I am taken to my Plex HD where I have no media so far. I can not figure out how to redirect to media on my laptop and/or stand alone HD.
You could choose your computer as a source for your videos, but this would be an unreliable solution. I would recommend copying those files from a computer to a NAS. If you had a Plex server on a computer then you could link the source to the WD NAS since it would be accessible all the time unlike the computer would.
You need to complete few steps:
Upload your videos to the server
Index new videos on a Plex
There are two ways to copy videos to your NAS Plex server. Via Browser or Maped drive.
To do it via browser go to os5.mycloud.com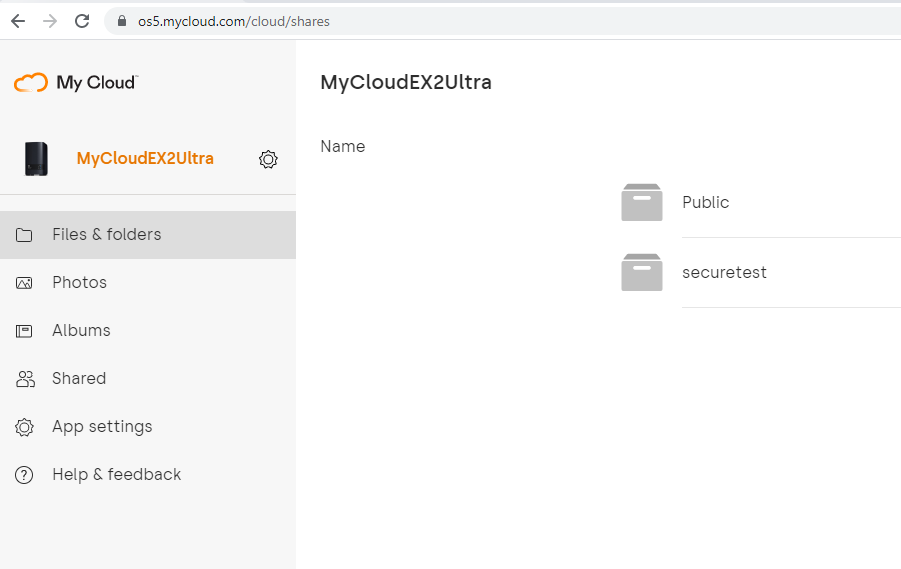 Go to the public folder and click ADD FILES.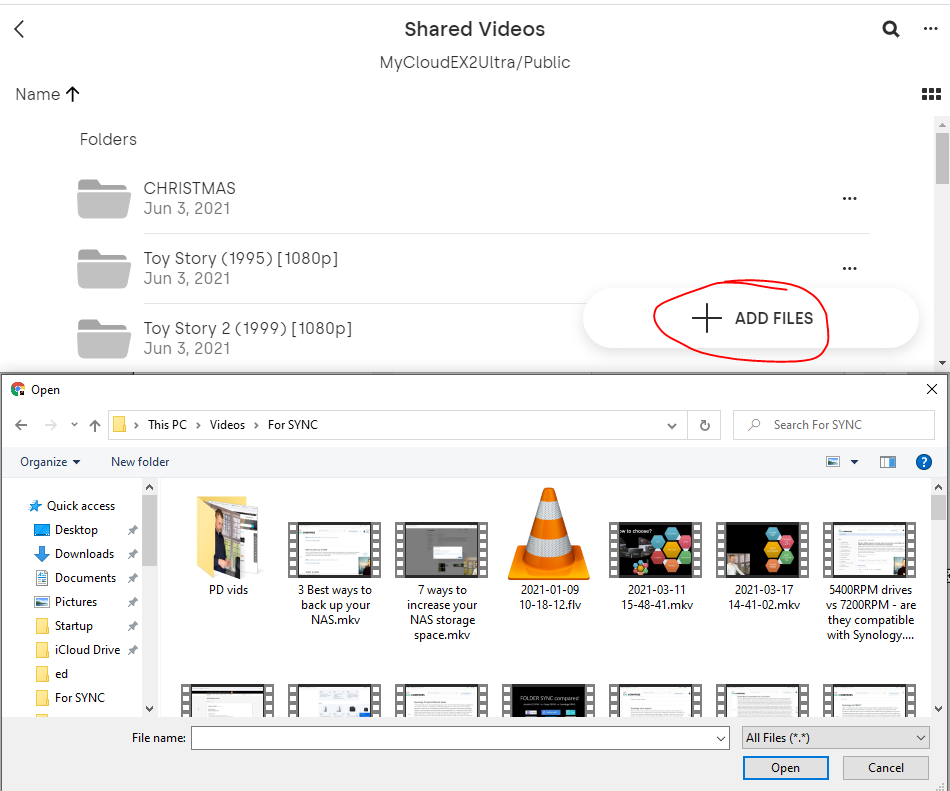 Another option is to map the drive and copy via File Explorer.
Go to MY COMPUTER and click Map Network Drive icon on the top bar.
You can then find your NAS in a dropdown list. Or type in IP address manually.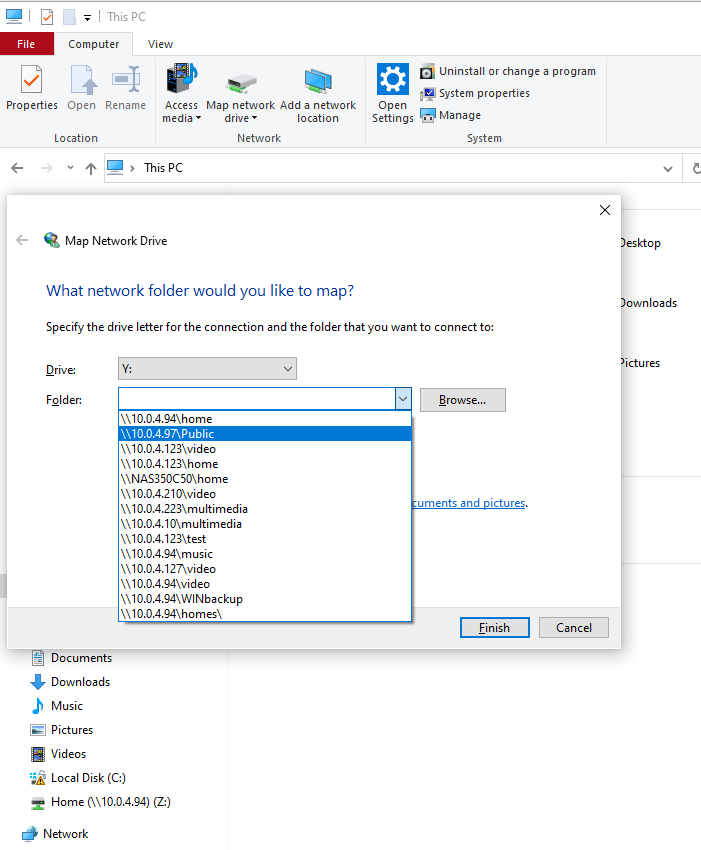 You can then Copy and Paste your videos to your NAS Plex server.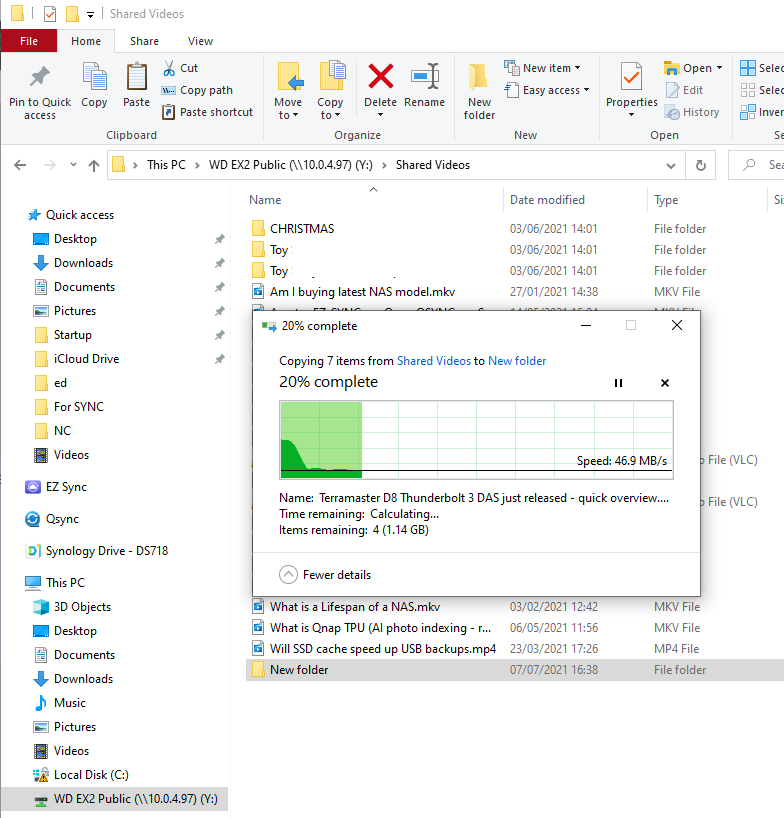 The second step is to Index those video files. Or if there is no source selected in the first place you would need to do that first.
Go to MY COMPUTER and select Network places. You should be able to see your EX NAS there.
Right-click and Properties and you will see a link to your NAS Admin panel. Click that.

Log in.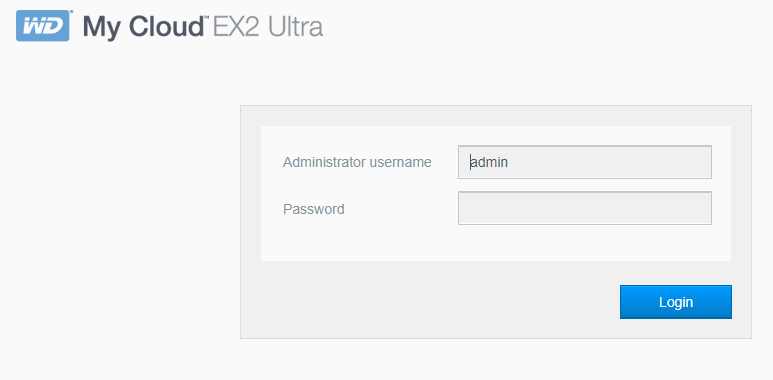 Click on APPS tab and choose Plex Media Server. Then click Configure.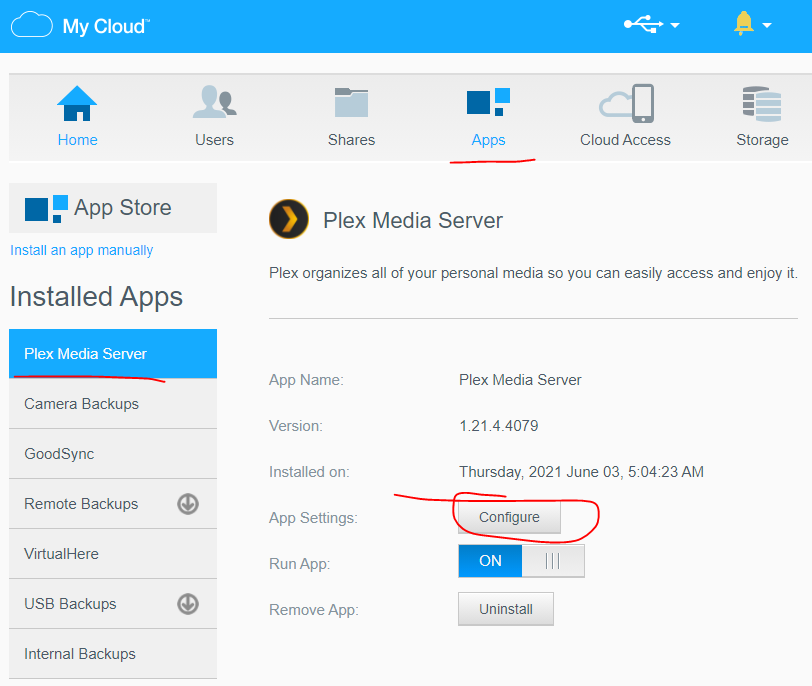 On a left-hand side click PLUS icon- Add library.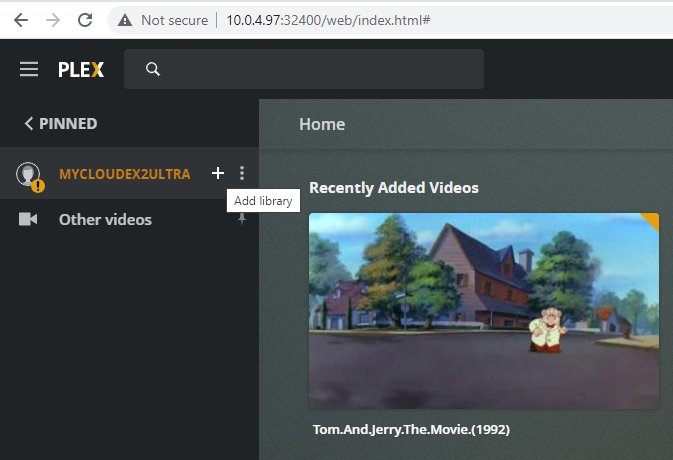 Choose Films and click NEXT.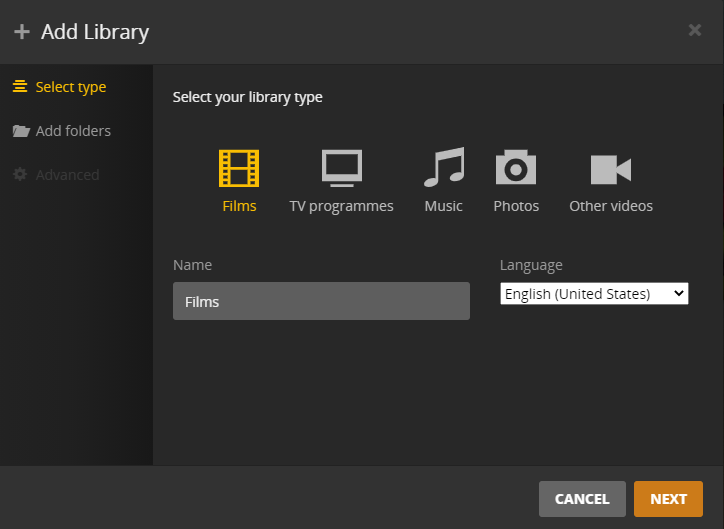 Then Browse for Media folder

Go to Public / Folder where you copied videos earlier.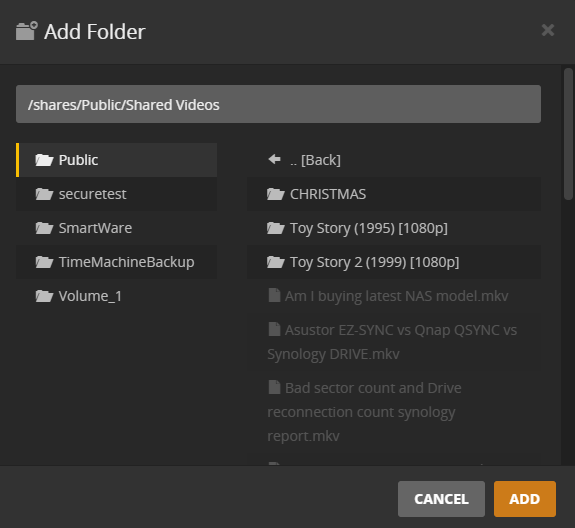 It should start indexing videos now. Or you can click on three dots and initiate indexing manually.
I hope this helps.