Assistance with Plex on NAS

Hello! First off, I cannot thank you enough for all the info and resources you have created. Because of you, I have bought my first NAS, and was able mostly to set up my Plex server. I am running into an issue that I have researched but I'm not understanding the solutions I'm reading and was hoping I could ask for some help. I'm more than happy to pay you for your time!

When I go to Plex now and I add the new folders for media, I can see volume1, I can see the Plex folder I made, but I cannot see any of the sub-folder. I go to the NAS and to users and the only users listed are the admin, guest, and myself. If I click on myself, I do see permissions for Plex and Plexmediaservier, but I still can't seem to get it to solve the issue.

I have a Syncology DS920+, DSM 7, Plex version 1.24.5.5173.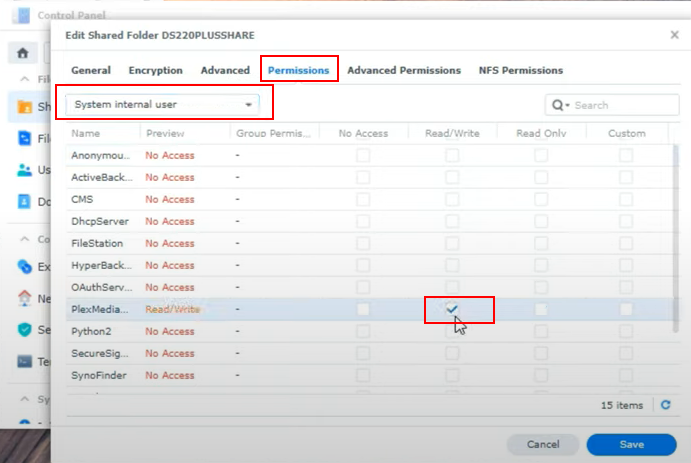 Yes, with DM7 it might be hard to notice that PLEX user is not among general user list. You need to click on System Internal User from a dropdown first.
Then you will be able to see Plex user.
You can then set read and write permission to this user.
I hope this helps.