Which Cheap Synology NAS should you Buy? DS119j, DS218j or DS418j
For those who are looking at buying their very first NAS drive, or are just looking for a simple network backup to support their existing NAS server, it can be a bit confusing. Synology has made efforts to separate their range of NAS server drives into different categories, in an effort to distinguish which one is most suitable for different applications. Very early on it becomes clear that the Synology J series is the most cost-effective range of devices in their portfolio, however, they have a very similar price and aside from a number of Hard Drive bays, it can be very hard to choose the best budget NAS in 2019. So, we have decided to compare the Synology DS119J 1-Bay, the Synology DS218J 2-Bay and the oldest of the three, the Synology DS418J NAS.
Synology DS119j vs DS218j vs DS418j – Value for Money
Because you want to buy a budget/cost effective NAS solution, it will be a big consideration for how much it will cost. Although these three NAS drives are by far the lowest priced Synology NAS devices you can buy in their respective ranges, when compared against each other, the price tag differences are pretty big. In fact, in the jump from 1-bay, to 2-bay and finally to 3-Bay, the price almost doubles each time! The Reason for this is threefold.
The number of hard drive bays inside requires a better CPU each time to handle the RAID and communication of users to the larger media
A bigger power supplier is needed each time to support these drives
A bigger chassis is required to house the drives, as well as improved methods of cooling/ventilation to ensure maximum operational temperatures
Most users on a tight budget will want to appropriately divide their budget between NAS hardware and NAS Hard Drive storage (which need to be purchased separately). NAS Hard drives are roughly £30-35 per Terabyte (using Seagate Ironwolf NAS drives as an example), so you will need to factor this in. Although the DS119J is just £90+, it can only hold 1 hard drive, so you will either need to spend more on a bigger HDD (lose any RAID support too) or limit your long-term storage. Alternatively, you can buy the DS218J at £150+ and either spread the cost of storage across two HDD bays or just populate the NAS with 1 hard drive at the start and add another later.
Which leads me to recommend highly that you buy the Synology DS418J NAS as the best NAS for value for money. Although it is by far the most expensive NAS at £280+, you have the option of 4 hard drives and SIGNIFICANTLY better hardware inside that the others (will discuss more below). The clincher is simply the fact you can add hard drives over time, starting with a small drive to start and add bigger and better drives as you need over time. The DS218j and DS119j NAS both require you to add BIG hard drives at the start in order to ensure long-term storage and this ends up costing you more in the long run.
WINNER – Synology DS418J NAS
You just get alot more for your money. Also, it lets you leverage the cost of HDD and NAS Hardware much better overall.
Synology DS119j vs DS218j vs DS418j – Design
Despite the fact that all three Synology NAS is budget in price, all three have adopted the Synology style very well indeed. NAS drives are designed to be left on for days, weeks and months at a time, so both passive and active cooling is very important. All NAS feature multiple panels of ventilation and an active rear cooling fan, however, although the DS119j and DS218j are very similar (using a near identical white plastic chassis, non hot-swap drives and a single plastic rear fan), the DS418j is a very different device indeed in terms of design. All three feature dual USB ports (with USB 2.0 on the DS119j) and all three NAS feature the ventilated Synology logo.
Synology DS119j NAS

166 mm x 71 mm x 224 mm

10.04 W (access)
5.01 W (hard disk hibernation)

16.9 dB(A)

Synology DS218j NAS

165 mm x 100 mm x 225.5 mm

17.48 W (access)
7.03 W (hard disk hibernation)

18.2 dB(A)

Synology DS418j NAS

184 mm x 168 mm x 230 mm

21.22 W (access)
8.97 W (hard disk hibernation)

20.6 dB(A)
Straight away, the DS119j and DS218j NAS are the more discreet of the two NAS, with the 1-Bay and 2-Bay being just under 3cm (29mm in fact) different in width. Both use a plastic chassis which lowers operational noise considerably and both are very discreet in terms of size. They even have very similar power consumption, despite their difference in price/size which is always a consideration for heat generation and long-term running. The DS418j, on the other hand, is much bigger in every direction, features a rather dated looking chassis (looks like a 70s cooking appliance but in black) and is a combination of metal and plastic. As much as I want to praise them for the design quality, there is no escaping that the DS418j is the least attractive of the three, is bigger, noisier and generates more heat (even despite those twin rear fans).
WINNER – The Synology DS218j NAS
Although it is very similar to the DS119j, it seems to do a much better job of making the most of that chassis design and makes subtle improvements over the smaller NAS.
Synology DS119j vs DS218j vs DS418j – Hardware
In terms of hardware, the DS119j, DS218j and DS418j have taken very different paths. We discussed the outside chassis etc earlier, but (like many things) it is what inside that counts! With each price/bay jump between them, the internal CPU power, memory storage and efficiency effectively doubles with each tier. See below:
Hardware
Processor model

Marvell Armada 3700 88F3720

Marvell Armada 385 88F6820

Realtek RTD1293

Processor architecture
64-bit
32-bit
64-bit
Processor clock
Dual core 800 MHz
Dual core 1.3 GHz
Dual core 1.4 GHz
Memory
System memory
256 MB DDR3L
512 MB DDR3
1 GB DDR4
Storage device
Number of disk slots
1
2
4
Compatible disk type* (see all supported disks)

3.5″ SATA HDD
2.5″ SATA HDD (with optional 2.5″ Disk Holder)

3.5″ SATA HDD
2.5″ SATA HDD (with optional 2.5″ Disk Holder)
2.5″ SATA SSD (with optional 2.5″ Disk Holder)

3.5″ SATA HDD
2.5″ SATA HDD
2.5″ SATA SSD

Maximum internal net total storage capacity
14 TB (14 TB drive x 1) (Capacity varies by RAID type)
28 TB (14 TB drive x 2) (Capacity varies by RAID type)
56 TB (14 TB drive x 4) (Capacity varies by RAID type)
Maximum single storage capacity
External connections
RJ-45 1GbE network hole
1
1
1
USB 2.0 port
2
USB 3.0 port
2
2
The CPU on the Synology DS119j is painfully low powered. Do not be fooled by the fact it is a dual core, it is painfully low powered and even as a network backup drive, it still registers very low speeds indeed.  In fact, all three NAS are dual core in design and the DS218j and DS418j are very similar in clock speed (1.3Ghz and 1.4Ghz). However, the big, BIG thing to remember is the fact the DS218j uses a 32bit architecture CPU and the DS418j uses a 64bit architecture CPU. The difference here is very, very important, as more applications will be able to run on a 64bit processor, as well as it running smoother overall thanks to it's improved floating point. This point is further enforced by the better memory present in the DS418j, compared with the other two. There is twice as much RAM in the DS418j than the DS218j, as well as 4x of the DS119j. But once again, it is quality that is important here – the DS418j uses faster DDR4 memory, whereas the DS119j and DS218j use DDR3.
WINNER – Synology DS418J NAS
It is very hard to ignore the faster, more efficient and capable CPU on the DS418j NAS, as well as the higher quantity and quality memory included with this NAS.
Synology DS119j vs DS218j vs DS418j- Software
As you would expect, given the superior hardware featured on the Synology DS418j, it has a much bigger coverage of NAS software in the Synology DiskStation Manager software than the DS119j and DS218j. However, though the DS418j is leaps ahead of the Synology DS119j NAS, it is only fractionally better in terms of software than the DS218J. The key advantages are only those where the additional two bays of storage play their part. Below are the key/popular software specs for the three NAS and how they compare:
This site is supported by ad revenue. Just by clicking the buy buttons above, you support this site to keep more users informed on the wonderful world of NAS. Thank you.
📧 LET ME KNOW ABOUT NEW POSTS 🔔
Join 1,669 other subscribers
Get an alert every time something gets added to this specific article!
This description contains links to Amazon. These links will take you to some of the products mentioned in today's content. As an Amazon Associate, I earn from qualifying purchases. Visit the NASCompares Deal Finder to find the best place to buy this device in your region, based on Service, Support and Reputation - Just Search for your NAS Drive in the Box Below
Need Advice on Data Storage from an Expert?
We want to keep the free advice on NASCompares FREE for as long as we can. Since this service started back in Jan '18, We have helped hundreds of users every month solve their storage woes, but we can only continue to do this with your support. So please do choose to buy at Amazon US and Amazon UK on the articles when buying to provide advert revenue support or to donate/support the site below.

Finally, for free advice about your setup, j
ust leave a message in the comments below here at NASCompares.com and we will get back to you.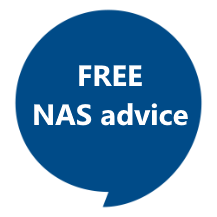 Need Help?
Where possible (and where appropriate) please provide as much information about your requirements, as then I can arrange the best answer and solution to your needs. Do not worry about your e-mail address being required, it will NOT be used in a mailing list and will NOT be used in any way other than to respond to your enquiry.
TRY CHAT
Support What We Do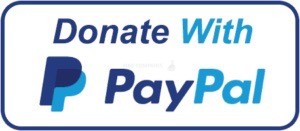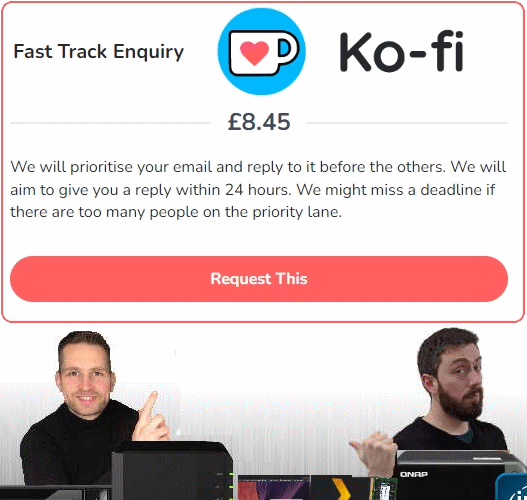 Terms and Conditions
Alternatively, why not ask me on the
ASK NASCompares forum
, by clicking the button below. This is a community hub that serves as a place that I can answer your question, chew the fat, share new release information and even get corrections posted. I will always get around to answering ALL queries, but as a one-man operation, I cannot promise speed! So by sharing your query in the
ASK NASCompares
section below, you can get a better range of solutions and suggestions, alongside my own.
This description contains links to Amazon. These links will take you to some of the products mentioned in today's video. As an Amazon Associate, I earn from qualifying purchases
Summary
Reviewer
Review Date
Reviewed Item
Best Cheap Synology NAS - DS119j vs DS218j vs DS418j
Author Rating