Best NAS for Video Editing 4K and 1080p of 2018
Digital media has reached a point in 2018 where file size is truly staggering. 1080p and 4K Media arriving at hundreds or indeed thousands of gigabytes over time are just the start of it. With 5k monitors becoming increasingly available, plus dynamic range and depth of video media getting heavier with every big blockbuster release, the need for video editors looking for a robust and reliable storage device for current and archive projects has never been more important. The perfect NAS to buy at the end of 2018 for video editors is more than just sheer large capacity, and in fact, speed is everything. In order for a successful videographer to create the perfect work time and time again using external storage, they need reliable speeds for their chosen software to edit effectively. Simple network storage devices utilising 1Gbe are nowhere near fast enough to allow modern video editors to work remotely and in order to facilitate this kind of environment we need to look at 10Gbe, 40Gbe and thunderbolt 3 solutions in NAS.
NAS servers that are designed with video editing in mind can be exceptionally expensive. The majority of this spending goes toward the faster and more reliable connection speed they offer. Other factors such as available storage capacity and chosen CPU play their part, but generally, it is maximum speed internally and externally that defines the perfect video editing NAS drive. The perfect NAS for video editing that will ensure high performance through the post-production and distribution should feature the following:
A fast file handling CPU that will be able to cope with consistent and high file volumes
Media assisted internal file operations that tier storage across specialised volume and thereby achieve significantly higher individual operations (IOPS)
Setup and forget architecture, so that videographers can focus on producing content and not constantly playing with their NAS storage solution
Fast external connectivity, meaning that internal speeds are not bottlenecked by low external speeds.
Support for popular editing software tools such as DaVinci Resolve, PowerDirector, Final Cut Pro and Photoshop
support of NLE (non-linear editing) which lets connected video editors not risk losing original copies of content when editing on the fly
Fast and fluid access via the internet, network and for supported devices that are desktop or mobile in architecture
Configurable structures of Users groups, Admins, Guests and user account control (UAC) that can be easily configured or changed upon request
Fast and reliable support of RAID, Cloud support and local backups
The perfect NAS for video editing should feature all of these functions. I have seen and used hundreds of devices in 2018 and below are the top 3 NAS of the year for content creators who want to take their storage seriously and professionally.

1st Place – QNAP TVS-1282T3 Thunderbolt 3 and 10Gbe NAS
0-112TB, Speeds of 900 MB/s to 1,600 MB/s (optimal SSD environment), Intel® Core™ i7-7700 Quad-core 3.6 GHz, 16-64GB DDR4 Memory, 2 year warranty, 5 USB 3.0, LCD, 4 SSD Bays, 2x PCIe slot, Audio In/Out, Speaker, 4 LAN, 3  HDMI (1x 2.0 2×1.4b), Remote Control, Thunderbolt 3, 2x 10Gbe 10GBASE-T, GPU Card Support- £2800 + ex.VAT
Right now, in 2018/19, the best possible Desktop NAS for Video editing in post, distribution internally and externally, and then archiving for future is the QNAP TVS-1282T3. Although over a year since release, it has still managed to stay king of the NAS for enterprise content creators. For a start, it manages to include every single innovation in NAS that has ever been available:
8 RAID-enabled HDD Bays

4 SSD bays for hot data

2 m.2 SSD bays for caching

4 Thunderbolt 3 USB-C ports that can be connected to multiple Mac/Windows systems

2 10Gbe ports that allow direct access over 10gigabit a second, or to an existing 10G network

6th/7th Gen i7 CPU that is top of the field for file handling, graphical handling and throughput

Uptown 64GB memory to support that beast of a CPU

4K 60Hz HDMI
This slideshow requires JavaScript.
And those are just the highlights. Alongside this, you can combine the use of these ports and functionality to completely reform and improve your workflow. An example of an ideal NAS video editing workflow:

STEP 1 – PHOTO/VIDEO CREATED ON CAMERA/CAPTURE DEVICE
If your recording device is connected to the same Wi-Fi network as the NAS or the internet, this will enable footage to be directly sent to the NAS after capture. If you are concerned about file size, then you can use a NAS with an SD Card slot or one of the MANY USB Card Readers that are compatible with Synology or QNAP NAS.
STEP 2 – UPLOADED TO NAS OVER INTERNET/NETWORK/USB LOCALLY
Once the files are on the NAS system, you have several Options. You can assign them to their own folder, create a duplicate automatically for editing (so the original stock footage is safe), put them in a shared (by protected) folder, create an ISCSI volume so the media is visible as an available drive to supported client software, create a network drive that can be seen and added by client devices and more. Most of these things can be set up for the first time and automatic afterwards.
STEP 3- PREPARE TO EDIT FILES ON THE NAS
How the files are edited will depend on factors like:
Network Speed  – If you are going to edit over the network, then you will either be using 1Gbe (the default), 10Gbe (upgrade) or 40GBe (much more expensive and only supported by a handful of NAS devices currently)
Thunderbolt NAS editing – If you buy a NAS from QNAP or Synology that supports Thunderbolt, then it is worth remembering that the CPU inside should be at least an Intel Celeron for HD file editing and an i3, i5 or i7 for larger RAW or 4K editing. Also, the protocol for editing over a Thunderbolt NAS is known as 'Thunderbolt-over-IP' and not quite as straightforward as regular plug-n-play. It is pretty straightforward but just needs a few extra minutes at first setup. Be sure to check your intended editing software supports Thunderbolt over IP.
STEP 4 – SEND/SHARE/DISTRIBUTE
Once the completed project is on the NAS, there are numerous ways to share and distribute your media. You can create tailored shared volumes and folders that can be accessed over the internet by users to whom you send the valid web link. These can be accessed with a simple password or full account setup and access if you want more information and security. You can create hundreds of shares and each can be controlled and monitored (with security and restrictions as you see fit). This method is especially useful to photography professionals such as wedding photographers who want to create folders of completed images for clients that they can view but not save, as well as be retrieved for their websites behind a login/paywall. Alternatively, if you want to distribute your work to colleagues, you can create user groups for NAS access where they have limited control and cannot alter/delete/move any file/folder, but have access to the files you designate to their user group/profile. These can be created one by one or by uploading an existing user CSV to the NAS.
STEP 6 – ARCHIVE IN NAS FOLDERS TO TO ANOTHER NAS OVER NETWORK
Once your campaign is complete, then you need to think about long-term storage and archiving. This can be handled by the NAS in a number of ways. You can set up a separate RAID volume inside the NAS that will handle the long-term/cold storage of old projects (which can be manually passed over or automatically setup over time). Alternatively, you can set up a separate NAS in your network or off-site over the internet and via methods like cloud-sync, RSync and Real Time Remote Replication (RTRR) and have these files backed up offsite, away from your daily storage device. Finally most NAS server devices feature USB 3.1 or USB 3.1 Gen 2, which means that files can be automatically backed up to a USB device that is connected to the NAS (or actioned manually if you like with a one-touch-copy button) so then you have a copy of all your data (or just a few select folders, whichever you prefer) which can be taken away home or storage somewhere secure.
Now you are ready for your next big project!
Ultimately this is why the QNAP TVS-1282T3 is by far the best NAS for post-production and overall video editing NAS as I have ever seen and definitely my favourite in 2018.

Support this site with Ad revenue
---
2nd Place – Synology DS3617xs 12-Bay Power NAS
0-168TB, Speeds of 2000MB/s (optimal SSD environment with dual 40Gbe Upgrade card), Intel Xeon D-1527 Quad Core 2.2 GHz (2.7 GHz turbo), 16-4GB DDR4 ECC Memory, 5 year warranty, Synology Replacement Service, 2 USB 3.0, 2x expansion slot for up to 36 HDD, 4 LAN, PCIe upgrade slot- £1900+ ex.VAT
If your video editing suite or studio already utilizes 10-gigabit ethernet throughout, and the sort of thunderbolt NAS seems overpriced, then I have no hesitation in recommending the Synology DS3617xs as your ideal video editing solution. Synology has always been a brand that prioritises the utility of their NAS systems over the actual hardware they use. The Synology diskstation manager software and killer applications that are included with it, make them exceptionally appealing to Mac users (who want a 'do your job and no fuss' approach). However, the perfect Synology video editing NAS solution needs more than that, as most studios will utilise third-party applications such as Final Cut Pro and Da Vinci in post-production, rather than any first party Synology application for media editing. So the Synology DS3617xs was released in order to provide one of Synology most powerful desktop solutions to date. The internal hardware alone makes this a fantastic NAS for those considering a network drive for editing live work and then utilising the network and internet accessibility for improved distribution.
This slideshow requires JavaScript.
What makes the Synology DS3617xs more suitable than other NAS featuring this kind of hardware is the flexibility of external speeds vs internal speeds. Most NAS brands at this price/size tier of device will include all the hardware on the inside/outside and ask you to pay top dollar. The DS3617xs arrives to you at a point where you can choose where you want to prioritize, letting you leverage your spending as needed. Featuring a combination of 4x1Gbe LAN ports that can be linked aggregated together and a PCIe slot that enables 10Gb connectivity (using the Synology E10G18-T2) when needed or SSD caching solutions (using the Synology M2D18) for even faster internal speeds if needed, this is a NAS that lets you choose your priorities.
Additionally, the DS3617xs is one of the biggest desktop NAS solutions for the capacity you will ever find, with twelve bays of hard drive or SSD storage as needed. These bays can be set up in one giant RAID storage pool and/or multiple smaller volumes for a much more detailed workflow within the device. Once populated with SSD in a RAID 0, you will be looking at potentially mind-blowing speed when utilising 40Gbe network cards once installed. Alongside this, there are many First Party business application, such as
Synology office

Synology mail

Synology calendar

Synology chat

Synology drive

Synology moments

and many backup applications covering USB local network and internet cloud-based provisions when needed.
Unboxing the Synology DS3617xs NAS – Still the Most Powerful Desktop NAS they have ever Released
Although some users may be put off by the fact you need to choose your own PCIe NIC upgrade card or SSD cache upgrade, others will praise Synology for the flexibility that this unit provides when setting up your ideal creative workflow for video post-production with the DS3617xs.

Support this site with Ad revenue
---
3rd Place – QNAP TVS-882ST3 0-32TB SSD Power NAS
0-32TB, Speeds of 2000MB/s (optimal multi-tier SSD environment with dual 40Gbe Upgrade card), SSD Dedicated, Intel Core i7-6700HQ Quad-core 2.6 GHz,16-32GB DDR4 Memory, 2 year warranty, 2 USB 3.0, LCD, 8 SSD Bays, 2x PCIe slot, Audio In/Out, Speaker, 4 LAN, 3  HDMI 2.0, Remote Control, Thunderbolt 3 Ports, 10Gbe 10GBASE-T Ports, GPU Card Support, USB 3.1 Gen 2 USB-C and USB-A ports, Audio In/Out- £2200 + ex.VAT
It is pretty well known that if you want FAST data storage, you are going to need to move over from Hard Drives to SSD. If the perfect NAS for video editing and improving your creative workflow in post-production is going to be based around SSD Media only, then the QNAP TVS-882ST3 is definitely the NAS for you. Arriving with almost every single hardware and software innovation of the first place TVS-1282T3, this more compact NAS is designed for 8x SSD media and optimised for the incredible speeds that this form of media provides. As this device is more compact in design and SSD Media produces less heat and vibration alongside lower power consumption, this device is lower in price than the larger TVS-1282T3 by a good margin. There is no denying that despite solid state drives cost at least x5 times the cost of traditional hard drives per terabyte, that the speed they provide is inarguably faster and once you set up the right RAID, you are looking at a powerhouse of speed and productivity. This media is then made accessible via Thunderbolt connectivity, 10Gbe (2 ports, so potentially 20Gb/s), or both if you use the T2E thunderbolt 3 ethernet pass-thru.
This slideshow requires JavaScript.
When it comes to first-party applications, it is fair to say that QNAP has not covered as much ground and Synology, but you do still have a good back-end of management tools in order to distribute and share files on the NAS to thousands of users when needed. This combined with an impressive hardware spec means that once work is completed via live editing over Thunderbolt and/or 10Gbe, your marketing team can prepare work for distribution, either via a system of network mapped drives or using the first party QNAP File station, Photo station, Video station and Content management apps.
As for popular killer apps for video editing such as Final cut Pro, DaVinci Resolve, Powerdirector and of course Photoshop, this device supports all of them. You just need to ensure your software is able to edit on a mapped drive. Despite its hefty price tag, this more compact and affordable alternative to the TVS-1282T3 is for SSD lovers and those that genuinely want to see that maximum potential read and write speeds in action, both inside and out!

Support this site with Ad revenue
---
📧 LET ME KNOW ABOUT NEW POSTS 🔔
Join 1,462 other subscribers
Get an alert every time something gets added to this specific article!
This description contains links to Amazon. These links will take you to some of the products mentioned in today's content. As an Amazon Associate, I earn from qualifying purchases. Visit the NASCompares Deal Finder to find the best place to buy this device in your region, based on Service, Support and Reputation - Just Search for your NAS Drive in the Box Below
Need Advice on Data Storage from an Expert?
We want to keep the free advice on NASCompares FREE for as long as we can. Since this service started back in Jan '18, We have helped hundreds of users every month solve their storage woes, but we can only continue to do this with your support. So please do choose to buy at Amazon US and Amazon UK on the articles when buying to provide advert revenue support or to donate/support the site below.

Finally, for free advice about your setup, j
ust leave a message in the comments below here at NASCompares.com and we will get back to you.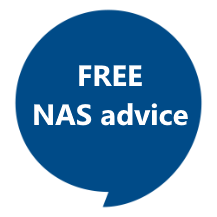 Need Help?
Where possible (and where appropriate) please provide as much information about your requirements, as then I can arrange the best answer and solution to your needs. Do not worry about your e-mail address being required, it will NOT be used in a mailing list and will NOT be used in any way other than to respond to your enquiry.
Support What We Do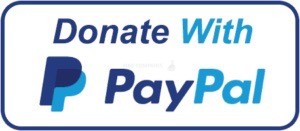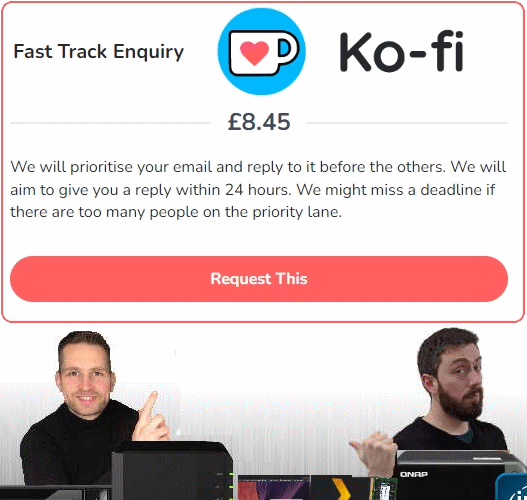 Terms and Conditions
Alternatively, why not ask me on the
ASK NASCompares forum
, by clicking the button below. This is a community hub that serves as a place that I can answer your question, chew the fat, share new release information and even get corrections posted. I will always get around to answering ALL queries, but as a one-man operation, I cannot promise speed! So by sharing your query in the
ASK NASCompares
section below, you can get a better range of solutions and suggestions, alongside my own.
This description contains links to Amazon. These links will take you to some of the products mentioned in today's video. As an Amazon Associate, I earn from qualifying purchases