Who Offers the Best Price and Service for the
Synology DS418

NAS?

To be kept upto date on the latest price changes on the DS418, use our Amazon price watch tool to get regular, tailored updates on when it is at the best price for your budget.

Your email will ONLY be used to update you. It will never be given to a third party without your consent!

FRESH DEALS

OPEN FULL LIST

ON YOUTUBE

Getting latest videos with a keyword: DS418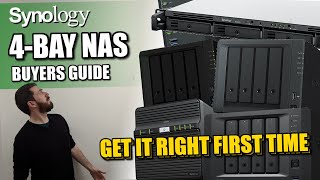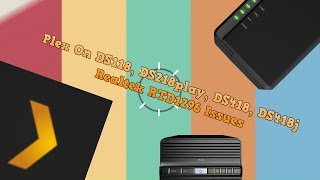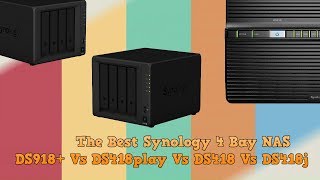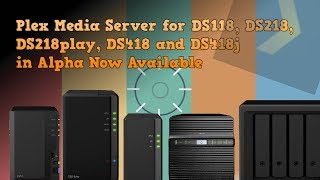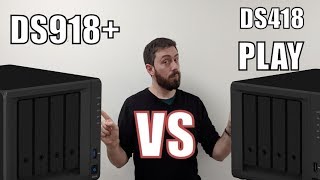 RELATED POSTS


Synology 4-bay NAS (DS420j, DS418, DS423, DS420+, DS423+, DS923+)
Synology 4-bay NAS range compared, which one is the best DS420j vs DS418 vs DS420+ vs DS923+ !
Best DS418j price
Best DS418play price
Best DS418 price
Synology DS418play NAS Vs QNAP TS-351 NAS Comparison
Best Cheap Synology NAS - DS119j vs DS218j vs DS418j
DS418play vs. DS1515+
BTRFS now Available on the Synology DS218 and DS418
Synology DS119j vs DS218j vs DS418j - Best Budget NAS?



PERFORMANCE:

Specs
Measure
DS418
1GbE AFP Mac File Transfer 1MB file x 3000
AFP Download MBs/AFP Upload MBs
68 / 46
1GbE AFP Mac File Transfer 3GB file x 1
AFP Download MBs/AFP Upload MBs
95 / 86
1GbE SMB Sequential Throughput 64KB
Read MBs/Write MBs
226 / 161
1GbE SMB Sequential Throughput via Encrypted Shared Folder 64KB
Read MBs/Write MBs
225 / 147
1GbE SMB Windows File Transfer 1MB file x 3000
Windows Download MBs/Windows Upload MBs
83 / 59
1GbE SMB Windows File Transfer via Encrypted Shared Folder 1MB file x 3000
Windows Download MBs/Windows Upload MBs
78 / 31
1GbE Web Server PHP Response Efficiency
Responses per second
9505
Specs
DS418
Specification:
Specs
Value
CPU-Model
Realtek RTD1296
CPU Architecture
64-bit
CPU Frequency
4-core 1.4 GHz
Hardware Encryption Engine
Hardware Transcoding Engine
10-bit H.265 (HEVC), MPEG-4 Part 2, MPEG-2, VC-1; maximum resolution: 4K (4096 x 2160); maximum frame rate per second (FPS): 60
System-memory
2 GB DDR4 non-ECC
Notes

Multiple files were opened for testing and each file was edited by 30 users simultaneously.
CPU and RAM usage were both under 80% when the number of maximum users was reached.
Client performance may affect maximum simultaneous editing users. Client PCs used for testing: Intel Core i3-3220 / 8GB RAM

Drive Bays
4
Maximum Single Volume Size*
108 TB
Hot Swappable Drive
RJ-45 1GbE LAN Port
2 (with Link Aggregation / Failover support)
USB 3.0 Port
2
Internal Drives
External Drives

Btrfs
EXT4
EXT3
FAT
NTFS
HFS+
exFAT*

Size (Height x Width x Depth)
166 mm x 199 mm x 223 mm
Weight
2.28 kg
System Fan
92 mm x 92 mm x 2 pcs
Fan Speed Mode

Full-Speed Mode
Cool Mode
Quiet Mode

Brightness Adjustable Front LED Indicators
Power Recovery
Noise Level*
20.9 dB(A)
Scheduled Power On / Off
Wake on LAN / WAN
Power Supply Unit / Adapter
90 W
AC Input Power Voltage
100 V to 240 V AC
Power Frequency
50/60 Hz, Single Phase
Power-Consumption
26.49 W (Access)
8.78 W (HDD Hibernation)
British Thermal Unit
90.39 BTU/hr (Access)
29.96 BTU/hr (HDD Hibernation)
Operating Temperature
5°C to 40°C (40°F to 104°F)
Storage Temperature
-20°C to 60°C (-5°F to 140°F)
Relative Humidity
5% to 95% RH
Certification
Warranty
2 Years
Environment
RoHS Compliant
Packaging Content

Main Unit X 1
Accessory Pack X 1
AC Power Adapter X 1
AC Power Cord X 1
RJ-45 LAN Cable X 2
Quick Installation Guide X 1

Optional Accessories

VisualStation: VS960HD/VS360HD
Surveillance Device License Pack

Maximum Internal Volume Number
64
Maximum iSCSI Target Number
128
Maximum iSCSI LUN
256
iSCSI LUN Clone/Snapshot, Windows ODX
SSD TRIM
Supported RAID Type

Synology Hybrid RAID
Basic
JBOD
RAID 0
RAID 1
RAID 5
RAID 6
RAID 10

RAID Migration

Basic to RAID 1
Basic to RAID 5
RAID 1 to RAID 5
RAID 5 to RAID 6

Volume Expansion with Larger HDDs

Synology Hybrid RAID
RAID 1
RAID 5
RAID 6
RAID 10

Volume Expansion by Adding a HDD

Synology Hybrid RAID
JBOD
RAID 5

Global Hot Spare Supported RAID Type

Synology Hybrid RAID
RAID 1
RAID 5

File Protocol
CIFS/AFP/NFS/FTP/WebDAV
Maximum Concurrent CIFS/AFP/FTP Connections
200
Windows Access Control List (ACL) Integration
NFS Kerberos Authentication
Maximum Local User Accounts
2,048
Maximum Local Groups
256
Maximum Shared Folder
256
Maximum Shared Folder Sync Tasks
4
Log Center
Syslog Events per Second
400
Networking Protocols
SMB1 (CIFS), SMB2, SMB3, NFSv3, NFSv4, NFSv4.1, NFS Kerberized sessions, iSCSI, HTTP, HTTPs, FTP, SNMP, LDAP, CalDAV
Supported Browsers

Chrome
Firefox
Edge
Internet Explorer 10 onwards
Safari 10 onwards
Safari (iOS 10 onwards)
Chrome (Android 6.0 onwards)

Supported Language
English, Deutsch, Français, Italiano, Español, Dansk, Norsk, Svenska, Nederlands, Русский, Polski, Magyar, Português do Brasil, Português Europeu, Türkçe, Český, ภาษาไทย, 日本語, 한국어, 繁體中文, 简体中文
Synology Chat
Maximum Users
200
Cloud Station Server
Recommended Number of Hosted Files
100,000 (applies to files indexed or hosted by Synology Drive. For file access through other standard protocols, refer to the File Services section above)
Recommended Number of Concurrent Sync Clients
200 (the number of connections that can be maintained when the recommended number of hosted files was reached)
Download Station
Maximum Concurrent Download Tasks
80
exFAT Access (Optional)
Media Server
DLNA Compliance
Moments
Facial Recognition
Subject Recognition
Snapshot Replication
Maximum Snapshots per Shared Folder
256
Maximum of System Snapshots
4,096
Surveillance Station
Maximum IP cam (Licenses required)
30 (including 2 Free License) (See All Supported IP Cameras)
Total FPS (H.264)
900 FPS @ 720p (1280x720)
300 FPS @ 1080p (1920x1080)
240 FPS @ 3M (2048x1536)
150 FPS @ 5M (2591x1944)
110 FPS @ 4K (3840x2160)
Total FPS (H.265)
900 FPS @ 720p (1280x720)
450 FPS @ 1080p (1920x1080)
360 FPS @ 3M (2048x1536)
250 FPS @ 5M (2591x1944)
180 FPS @ 4K (3840x2160)
Total FPS (MJPEG)
300 FPS @ 720p (1280x720)
200 FPS @ 1080p (1920x1080)
130 FPS @ 3M (2048x1536)
80 FPS @ 5M (2591x1944)
Synology Drive
Synology Office
Video Station
Video Transcoding
4K Group 3 (See more)
Maximum Transcoding Channel Number
1 channel, 60 FPS @ 4K (4096 x 2160), H.265 (HEVC), 10-bit or
1 channel, 30 FPS @ 1080p (1920 × 1080), H.264 (AVC)/MPEG-4 Part 2 (XVID, DIVX5)/MPEG-2/VC-1
VPN Server
Maximum Connections
20
Specs
Value
Best Deals on the 
Synology DS418
NAS
A Network Attached Storage is a big investment and whether you are spending hundreds of thousands of pounds, you want to know you are getting good value. The Synology DS418 is a great NAS and one that supports excellent home and business applications, but where you choose to purchase your brand new NAS is a different matter. With so many stores offering the best prices, great support, fast shipping and more, it is all too easy to lose out on the best possible deal for you. Below we have listed the best places for you to buy in your region, with each stores price and/or particular appeal. We update our seller lists as often as possible in an effort to ensure you get the best possible deal. Take a look at the best deals right now for the Synology DS418 NAS:
Do I need to fill all of the bays on
Synology DS418

?

No, you can start with a single drive if you want to. If you chose SHR RAID, this will automatically set one drive redundancy when you introduce additional drives. When you add a second disk you will have data mirroring redundancy enabled. A third and other additional drives will ensure that only one disk is used for redundancy and the rest is for storage space.
What is the
Synology DS418

NAS Best for?

It is important that the NAS you buy performs the tasks that you require in order to ensure that you buy with confidence. We at NASCompares have tested, reviewed, compared and rated thousands of different NAS use this experience to  let users know what each NAS server is best suited for. In the case of the Synology DS418 NAS, we can confirm that it is ideal for the following tasks and Users:
Family Device Backups - Backup up multiple mobile and desktop devices, all to different folders
Photo Collections - Create an impressive archive of photos for DLNA/Network/Internet Access
Movie Collections - Watch your Media over the Network/Internet
Photo/Video Editing - Suitable for Editing 1080p and 4K in more powerful Cases
Mac Users - Software and User-interface  Favoured by Mac Users
Windows Users - Software and User-Interface Favoured by Windows Users
Plex Media Server with Transcoding - Suitable for a Plex Media Server with Transcoding for better streaming results
4K Transcoding - Playback and adapt 4K Media for the Best Output
1080p Transcoding - Playback and adapt 1080p Media for the Best Output
Medium Virtual Machine Use - Can be used for 3-4 Virtual Machines
SSD Cache Support - Install SSD drives alongside Hard Drives to have vastly improved Read and Write Speeds
Home Surveillance - Support upto 10 Cameras with the included Surveillance Software on the NAS
Shop Surveillance - Support upto 20 Cameras with the included Surveillance Software on the NAS
Business Surveillance - Support upto and above 40 Cameras with the included Surveillance Software on the NAS
Compact NAS - Small Chassis NAS for discreet/tight area installation
File Server NAS - Designed with High volume file transit in mind
Audio Server - Designed for Audio File streaming and distribution over DLNA/Network/Internet
Expandable Storage - This NAS allows users to add more storage above the preliminary bays at purchase
HIGH Mobile App Support for iOS and Android
Accessories to buy with
Synology DS418

NAS?

In order to fully take advantage of the benefits of network attached storage on a hardware or software level, it is always good to see which accessories are available to you. Synology has been producing NAS for a number of years now and supports a large number of upgrades and expansion options to further improve your setup. Below are the most popular upgrades for the DS418 NAS. Always double check compatibility before you buy any accessory, as sometimes their utility will change as firmware upgrades come and go.
Popular NAS Accessories
How do Customers Review the
Synology DS418
NAS?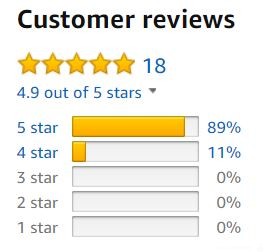 The DS418 is a clear winner in a customer review race. People praise innovative clip based trays allowing to replace a drive in seconds. They also like 4 drive options and expandability to 9 drives. It is easy to start with just a few drives and expand later. The RAID5 and RAID6 options are very much appreciated in a 4 or more bay NAS. People also mention transcoding engine usefulness for their home multimedia solution. And finally its simply the software and app available to download from Synology application store free of charge.
READ MORE ->
Is there Additional Warranty for the
DS418

to buy just in case disaster strikes?

Warranty is always a key concern for those investing in a new piece of technology. Almost all NAS, DAS and Thunderbolt storage brands will provide at least 2 years of manufacturer warranty with your purchase, with most SMB devices arriving with 3 years coverage and more enterprise devices arriving with at least 5 years. In some cases, in the event of a fault, you will need to send to send the malfunctioning device to the point of purchase, but it is often quicker to contact the brand website and it supports section directly, as you can often request that their arrange collection of your item.
Does Synology Warranty Include Data Recovery if my
DS418

Data is Lost?

Unfortunately not. Warranty and support for failed Hard Drive and SSD media is a different story and this is conducted by the brand of drive's own support team (WD, Seagate, Toshiba, etc). Depending on the drive, you will have either a 2 year, 3 years or 5-year warranty (depending on the enterprise nature of your drive). However, you can choose to include data recovery rescue packages when purchasing your Hard Drive or SSD for a small sum. This can cost as little as £9.99 and in the event of your drive failing, they will either collect your drive from you, or ask you to ship it to their recovery labs (depends on the package) and then recover your data to a enterprise/forensic standard and ship the data back to you on a new external drive.

There are several packages available covering different time periods and uses. Check them out below:
Seagate Rescue 2 Years Data Recovery Service Plan for

HDD

and SSD (buy)
Seagate Rescue - 2 Year Data Recovery Plan for

External

Hard Drives (buy)
Rescue - 3 Year Data Recovery Plan for Internal/Bare Drives (buy

)
What is Maximum Capacity Hard Drive Compatible with the
DS418

?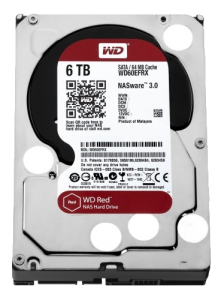 Maximum drive capacity that the DS418 can handle is 14TB per bay (so, number of bays x 14TB = Maximum storage). The total available storage will depend on how many of the available bays you populate with hard drives - it is worth highlighting that the DS418 can function with a single Hard drive or SSD, but this will not provide you with any redundant drive protection in the event of media failure. When it comes to buying the right hard drive, we at NASCompares recommend the following three brands:
WD -
With a varied range of drives that are colour coded to indicate use, most WD drives are around 5% more expensive than their competitors, but make up for this with a better warranty and being quieter drives overall.
Seagate
- One of the longest running brands in Hard Drive media, Seagate drives provide the biggest capacity drives before anyone else and are
HGST
is popular among IT professionals who need faster spinning disks with higher IOPS for faster data accessing rather than transfer speed.
Can Someone Set the
Synology DS418

NAS all up for me?

Amazon has begun offering services in the UK and USA for NAS installation. Professionals are handpicked by Amazon after they have proved certification and achievements in offering IT services. This is the most affordable service of the kind.

If you don't want to spend all your day setting up things this is a way to do it. You get money back guaranty for extra peace of mind.

What's included with this service?
Setting up one customer-supplied network attached storage unit

Installing storage software on the computer

Connecting storage unit to a network

Testing and verifying proper connection
What are Others using the
Synology DS418

NAS for?

The Synology DS418 NAS is a remarkably diverse network tool and you would be surprised at just how many uses the device can support. From Mac to Windows users, from iOS to Android and from Home to Business, the available applications from a brand like Synology mean that the DS418 is more than a simple backup device. Take a loot below at some popular ways in which users have been making the most of their NAS in 2018/19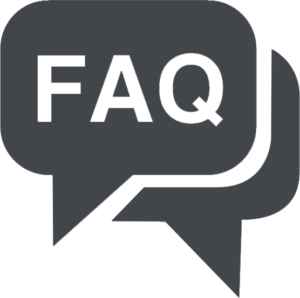 Best External Drive to Backup the
Synology DS418

?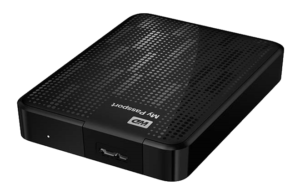 A common mistake most first time NAS buyers make is assuming that the NAS will answer ALL of their backup needs. This is mostly true and thanks to systems like a RAID, a NAS is a remarkably robust storage device. However, all too often, users (and their family, friends and colleagues) will back up the contents of their phones, PCs, laptops, cameras, etc to a NAS - then
DELETE
the files from their device to make space. This is understandable BUT now the files you sent to your NAS are
NOT a backup
, they are the ONLY copy of those files! So, you have two alternatives to combat this situation. 1, Never delete files from your phone, PC, Laptop, etc. Or 2, Setup a backup system for your NAS. The DS418 can be used to back up on a schedule/manually to a USB connected drive, to another NAS or to a 3rd party cloud (Amazon S3, ElephantDrive, Dropbox, Google Drive, etc). You can choose to backup specific folders or an entire volume of data, depending on your needs/available space and only needs to be set up once. With external drives costing about £1 per 20GB and cloud servies around £9.99 per TB, you can get some great bargains. They are nowhere near as versatile/futureproof as a NAS, but serve as excellent backup and disaster recovery options.
DS418  | Can I back it up to the cloud?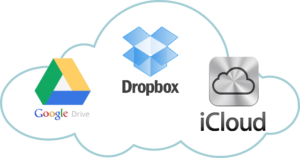 For backing up your NAS do consider 
BlackBlaze
. You can try it for 15 days free if you don't believe its good. But the main reason is unlimited backup size. Everyone else like Dropbox, Amazon, and others charge per gigabyte. But  with this one there is no price difference either you backup 2 bay or 8 bay NAS. The other great feature is version control. So even if you get hit by ransomware type of virus or simply deleted or mistakenly changed few files. You can restore your data from historical backup versions and get all data back. You can get it for free here and try:
Home: https://www.backblaze.com/cloud-backup.html#af9rgr
Business: https://www.backblaze.com/business-backup.html#af9rgr
Comparison with other service providers: https://www.backblaze.com/best-online-backup-service.html#af9rgr
DS418  | Can I do a full system backup of my mobiles, tablets and PC?
Acronis True
Image
 is a backup software which will let you backup Computers, Android Phones or Apple iPhones to your NAS. It is an incredible app because not only it can backup few folders, but also an entire image of your computer. This is super important if you need to get your computer restored ASAP after a massive system crash, virus or other disasters (
Manual to set up NAS as backup destination
). Backing up a mobile device means capturing all of the data – including contacts, calendar, photos, videos and other files – so you still have them if something happens to your smartphone or tablet. Backup software for mobile devices makes sure you are saving copies frequently, reliably and safely. It automatically produces a backup and makes it easy to restore your files. Link to 
Acronis True
Image= http://aklam.io/biKQsh
Choosing the Best Place to Buy a
Synology DS418

NAS
We all like a bargain and it is always so tempting to buy a DS418 or indeed any Synology NAS at the lowest possible price. But sometimes a price can be
TOO LOW
. The last thing you want to do is buy a used NAS, a Broken NAS or from a source that will take the money and run. Below are the key factors to consider when buying your first NAS
1. Is the
Synology DS418

NAS in stock?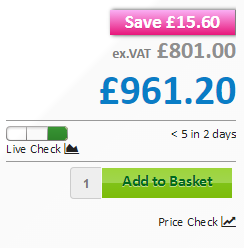 Just because the website has a picture and a price of DS418 NAS, doesn't mean they definitely have it in stock. Be sure to check that the website you choose to buy from either has it listed as 'in stock' at their location OR supplies a lead-time that states when you will receive the unit. Always remember that a 'lead time' only applies to when you make the purchase! i.e. a 3-day lead-time means you will receive the unit in 3 working days of placing your,
NOT
that you can wait 3 days and then order for the next day.
2. What is the Condition of the
Synology DS418

NAS?

Although in most cases, online retailers will ONLY sell units that are new/sealed, it is worth remembering that there are still some retailers that are not as honest and will sell a unit that has been used, ex-display or has been repaired. Typically a retailer will be sure to mention somewhere in their T&C, on the Product Page or their Bio that they only sell new units. It is always worth checking this before making your purchase.
3. Checking Delivery Options of your
Synology DS418

NAS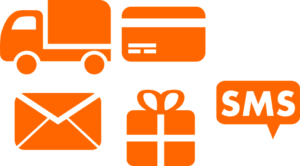 Thanks to the internet being such a global tool, worldwide shipping is widely available and ordering a DS418 NAS will not be limited to your regional borders. However always be aware that your country may impose a tax on imports and you should contact the Synology NAS retailer in advance if this concerns you. Also, be sure to check on the website that the retailer will name the logistics company they will be using. We at NASCompares recommend DPD, TNT, UPS, FedEx and DHL as the most reliable worldwide delivery companies and all provide insurance, tracking and signature options, as well as time managed deliveries.
4. Should you Buy your
Synology DS418

NAS with Hard Drives Installed?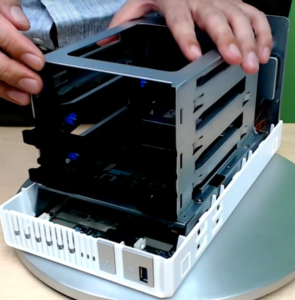 A popular option that is appearing from several retailers is the choice to buy your DS418 NAS with hard drives included. Synology, like many NAS retails, do not provide their NAS drives with media included and ask that buyers supply their own. It can be very tempting to buy a NAS and Hard drives together, but always check if
1,
Does the online retailer install the drives for you or just send you the NAS and Drives?
2,
Do they provide a build and test service where your hard drives and NAS are tested prior to shipping?
3,
Does the Online retailer cover build and test services in their terms and conditions with regard to warranty? These are important concerns and a good online retailer will answer positively to these questions. If they don't, shop elsewhere!
5, Buy your
Synology DS418

NAS from a Secure Payment Retail Provider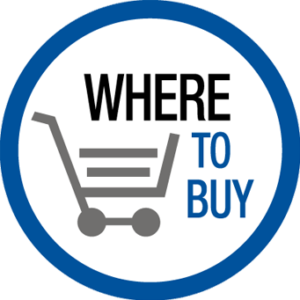 With eCommerce shops popping up daily, it is worth remembering that almost every single online retailer uses 3rd party payment providers to handle payments for every Synology DS418 NAS sold. In real terms that means that the actual process of taking payment will be handled by another company, such as PayPal, WorldPay, SagePay, etc. This is a good thing in many cases as it means your payment will be protected by their own already well-covered terms and conditions. However, if you are considering a retailer that has their OWN payment system, use caution! Be sure to check their T&C regarding payments.
1,
When is Payment is taken - now or when the goods are shipped?
2,
Does their website feature an SSL certificate (the padlock in the search bar)?
3,
Do they hold onto your payment details after the transaction? Be sure to fully check out your retailer's payment options before you buy your DS418 NAS.
6, Faults and Returning your Synology
DS418

NAS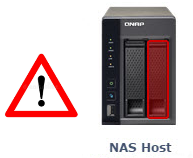 Consumers in 2018/19 have a tremendous amount of power and now the majority of purchasing is done online, consumer rights have had to change to reflect this. Despite this, some retailers will still play choose to cut and run in the event of your Synology DS418 NAS being faulty or even if you are just a private customer wanting to send it back because you do not need it. A good retailer is only as good as their returns and repair policy! All NAS devices arrive with between 2-5 years warranty and in most circumstances, you will be able to ship a faulty unit back to the retailer or arrange a replacement with the NAS brand you buy with, just using your serial number. Options such as the retailer collecting a faulty product vary (largely based on time passed since the original purchase) and turnarounds on a replacement unit arriving can vary, however, what really separates the good/bad retailers is how easy their return process is and how much they help you. If you have any concerns, we at NASCompares recommend you contact the retailer before making your purchase and asking their policy regarding RMAs (faulty goods) and their initial response should tell you everything you need to know.
7, After Sales Support and Advice for your
DS418

NAS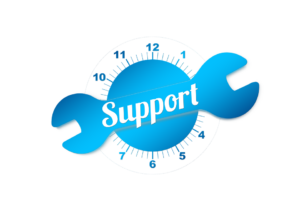 Unless you have previous experience in network attached storage, you are going to most likely have a few questions regarding the setup of your Synology DS418 NAS. Most queries about the first time setup of your NAS drive can be addressed with the help and guides included on your device, or via a simple google search. But sometimes you will want to speak to a real human being for help, support and general advice. When deciding where to buy your DS418 Synology NAS, it is worth spending a moment to consider what is included in that price tag aside from the physical unit. Usually, the cheapest retailer will have such a narrow margin of profit, that post-sales support is impossible in any real sense.
Need Advice on Data Storage from an Expert?
We want to keep the free advice on NASCompares FREE for as long as we can. Since this service started back in Jan '18, We have helped hundreds of users every month solve their storage woes, but we can only continue to do this with your support. So please do use links to Amazon Amazon UK on the articles when buying to provide advert revenue support or to donate/support the site below.

Finally, for free advice about your setup, j
ust leave a message in the comments below here at NASCompares.com and we will get back to you.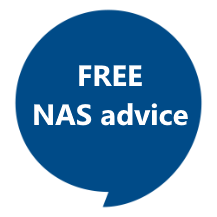 Need Help?
Where possible (and where appropriate) please provide as much information about your requirements, as then I can arrange the best answer and solution to your needs. Do not worry about your e-mail address being required, it will NOT be used in a mailing list and will NOT be used in any way other than to respond to your enquiry.
Terms and Conditions
Alternatively, why not ask me on the
ASK NASCompares forum
, by clicking the button below. This is a community hub that serves as a place that I can answer your question, chew the fat, share new release information and even get corrections posted. I will always get around to answering ALL queries, but as a one-man operation, I cannot promise speed! So by sharing your query in the
ASK NASCompares
section below, you can get a better range of solutions and suggestions, alongside my own.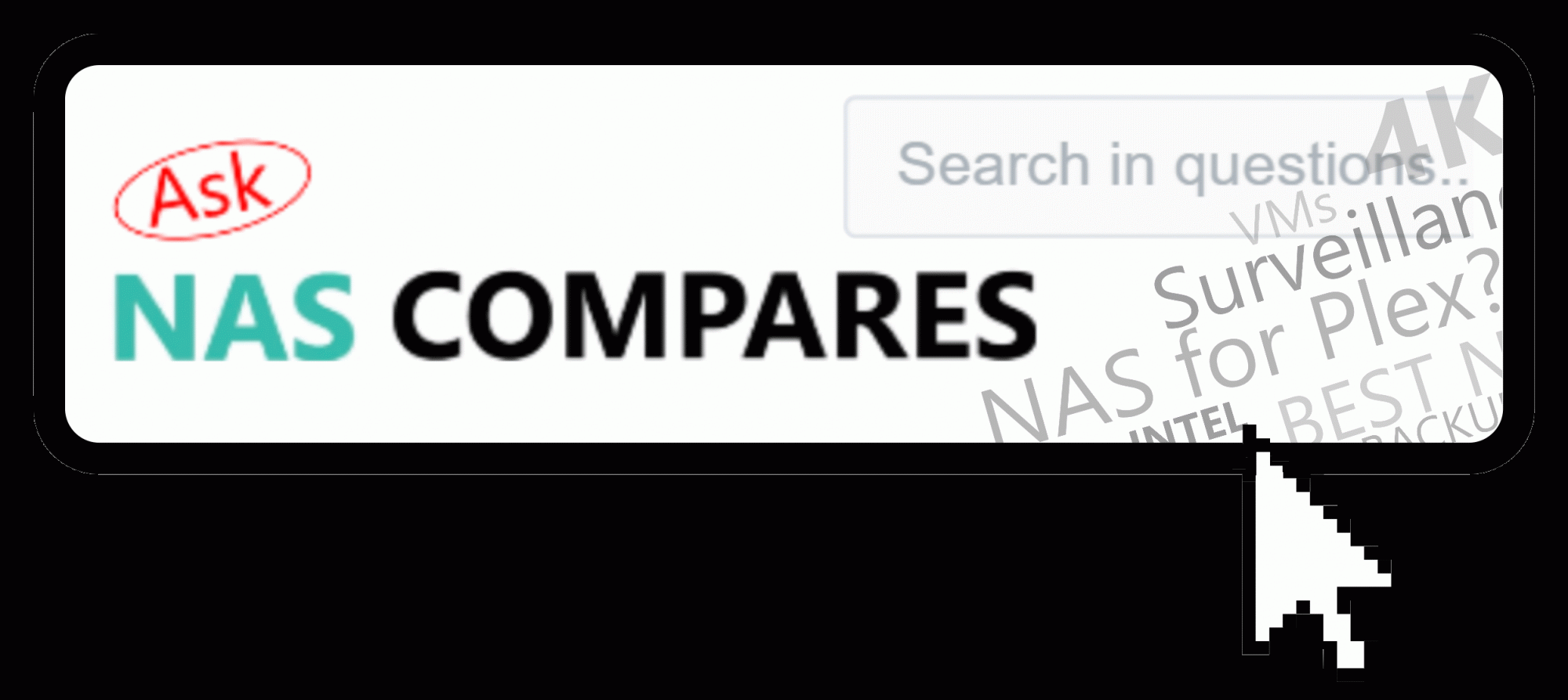 Home: https://www.backblaze.com/cloud-backup.html#af9rgr
Business: https://www.backblaze.com/business-backup.html#af9rgr
Comparison with other service providers: https://www.backblaze.com/best-online-backup-service.html#af9rgr