New RT6600ax Wifi6 mesh router from Synology
What we know so far:
Comes with 6 antennas for a better multi coverage
WiFi6 technology, that can serve multiple devices simultaneously unlike WiFi5
Two WAN ports (one can switch between LAN and WAN)
4x 2.5 GBE ports (or maybe 1×2.5GbE + 3x1GbE – something to clarify)
Mesh compatible- allowing to expand WiFi with an additional router in remote corners of the home
Tri Band – It's like having 3 separate networks in one device 2.4GHZ or 5GHZ same time
4×4   5GHz (4804Mpps)
6600mbit/s speed
5.9GhZ Band support. WiFi bandwidth. The minimum channel width for data transfers.
First usable 160MHz wide Wi-Fi channel
The VLAN tag (802.1q)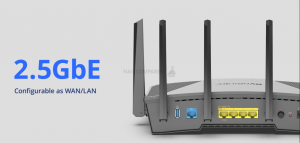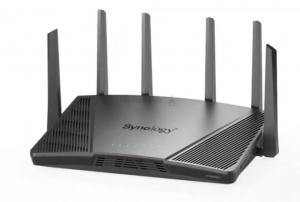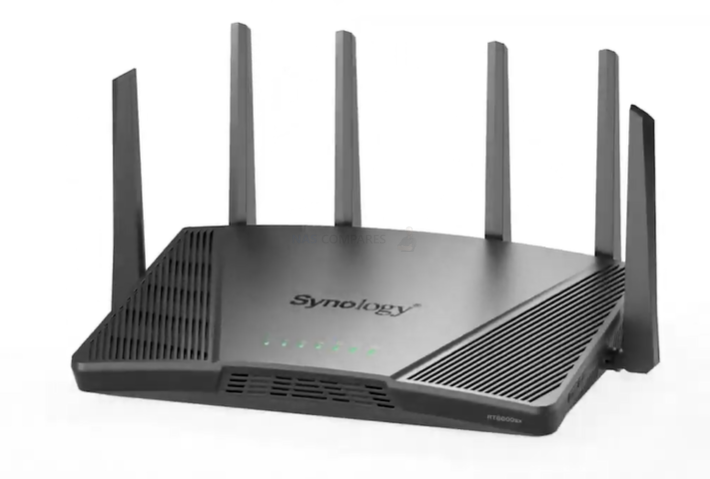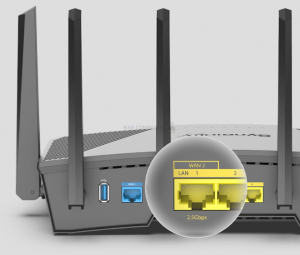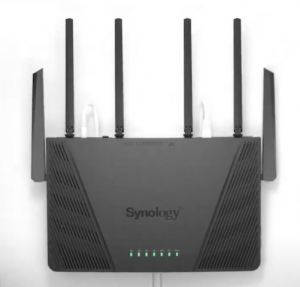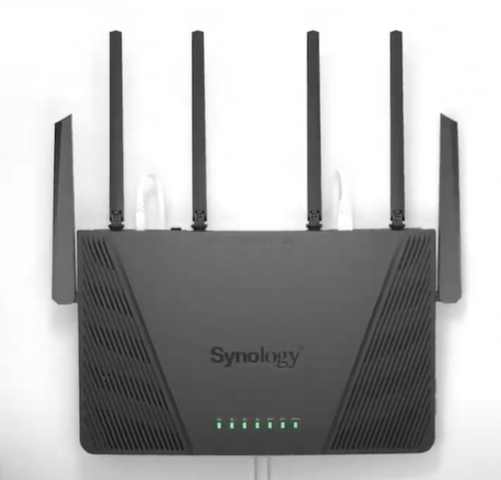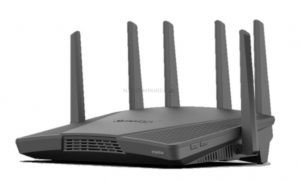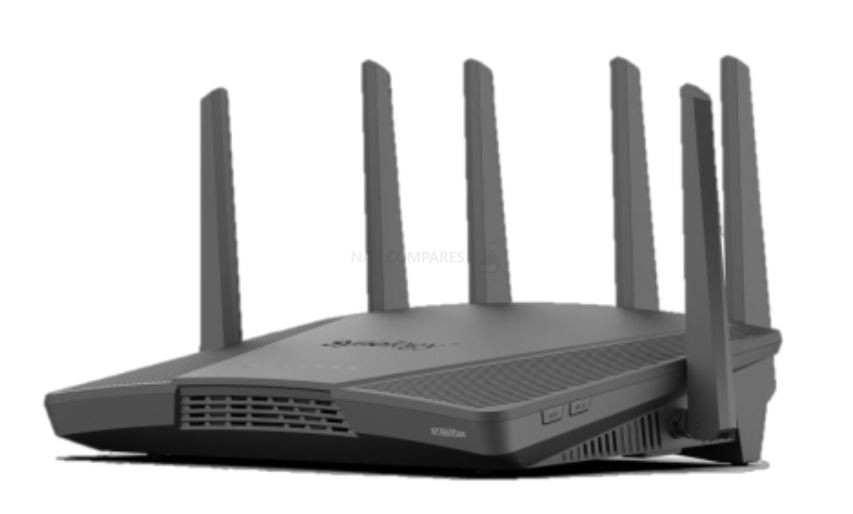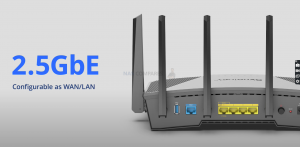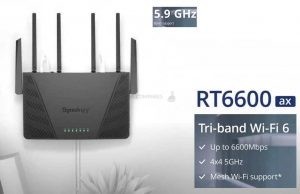 Get an alert every time something gets added to this specific article!
Want to follow specific category?