Qnap M.2 AI accelerator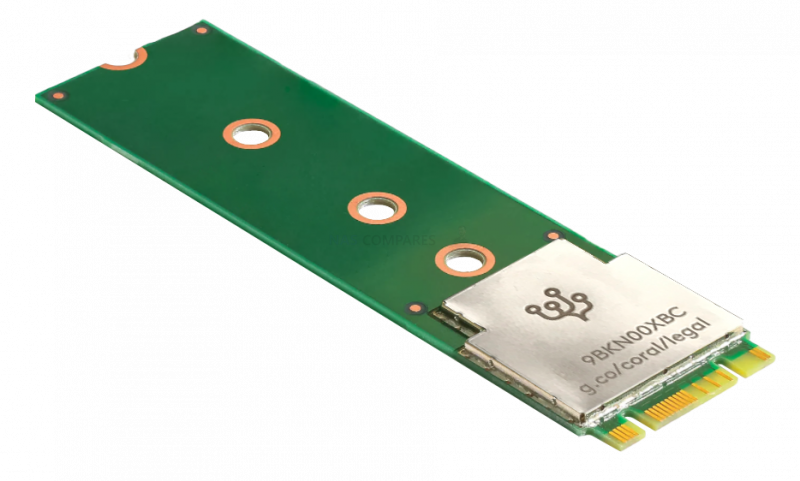 The AI Revolution continues! QNAP NAS now supports Edge TPU (Tensor Processing Unit), allowing businesses and home users to affordably leverage AI acceleration for faster image recognition in QNAP NAS applications.
Accelerate on-device AI machine learning. 10x faster image recognition!
By leveraging Edge TPU to QNAP AI Core (the AI-powered engine for image recognition), your QNAP NAS can perform high-speed face and object recognition. QNAP AI Core primarily works in the QuMagie and QVR Face applications.
QuMagie photo management
Quickly process thousands of photos with high-speed AI Image recognition
When importing massive amounts of photos to QuMagie, the affordable Edge TPU significantly reduces the waiting time for image recognition and classification. No matter whether you are organizing personal photos, home activities, travel, or professional photo shoots, the AI-powered QuMagie organizes your photos intelligently and quickly!
QVR Face smart face recognition
Double your performance with stronger analysis (Coming soon!)
Edge TPU empowers QVR Face with real-time video analytics for instant facial recognition. This enhanced analysis benefits businesses and security-focused activities that require recognizing tens of thousands of faces or massive number of cameras. This allows intelligent and agile automatic door access management, attendance management, and smart retail services, while also assisting administrators in responsive decision making.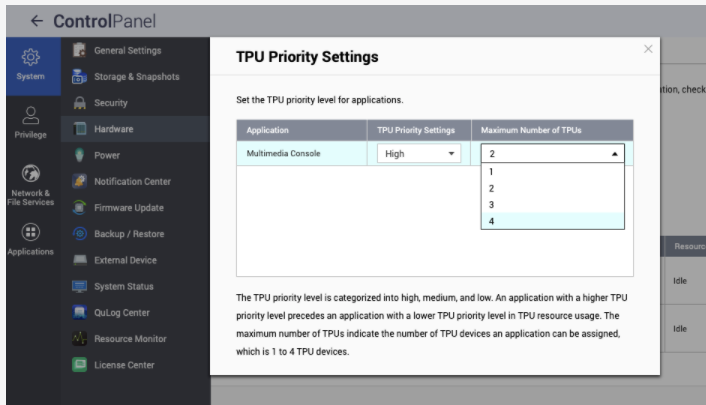 Note:
• The M.2 Accelerator is suited for NAS that has M.2 2280 PCIe slots or PCIe expansion slots for installing QNAP QM2 cards.
• System requirements:
QTS v4.5.3, QNAP AI Core v3.0.1, Multimedia Console v1.4.0 (or later)
QVR Face Insight v1.3.0, QuMagie v1.5.1 (or later)
Coral M.2 Accelerator B+M key
(QNAP P/N: G650-04686-01-QNAP)
Coral M.2 Accelerator (B+M key)
Processor: On-board Edge TPU coprocessor, performing high-speed ML inferencing
Performance: 4 TOPS (INT8), 2 TOPS per watt
Dimensions: 22 mm x 80 mm (M.2-2280-B-M-S3)
Connector: PCIe Gen 2 x1
Supported QNAP NAS: x86 (Intel or AMD) models with Linux kernel 4.14 (or later)
Package Content: 1 x Coral M.2 Accelerator B+M key; 1 x Heatsink; 1 x Installation guide