Is the Synology DS920+ NAS Still Worth Buying in 2021?
First released back in Summer 2020, the Synology DS920+ was the latest generation release for their prosumer 4-Bay NAS series (following the DS918+ and DS916+ before) and quickly gained considerable acclaim. Although not an enormous deviation from its predecessor, it arrived with greater support of the new DSM 7 platform (released at the start of 2021), DDR4 memory and a newer generation Celeron CPU. Alongside these, the DS920+ also arrives with familiar and popular hardware build architecture, such as expandability of storage with the DX517 expansion, dual 1GbE ethernet ports and two 2280 M.2 NVMe SSD bays to allow access to convenient and beneficial SSD caching. As good as all that sounds (especially factoring in the Synology DSM software and services included), some users are still on the fence about choosing whether to buy the DS920+ NAS now or hold out for something better in 2022. With the high likelihood that the DS920+ will appear in seasonal sales (such as Black Friday, Cyber Monday and Prime Day) on multiple sites, is a saving on the price tag going to be enough to get people off the fence? Does the DS920+ NAS still deserve your data at the end of 2021? Let's find out.
Check if the Synology DS920+ NAS is Currently on Sale over on Amazon Below
Reason to Buy the Synology DS920+ NAS #1 – Still Good Value
When the Synology DS920+ NAS was first launched, it arrived at around $700/£550/€650 (including local tax), which was a pinch higher than its predecessor but still quite well priced in relation to the rest of the Synology portfolio. Fast forward to the end of 2021 and even WITHOUT any Black Friday or Prime day deals in place, it now sells for about $600/£500/€580 – which is a drop of around 12-15% worldwide. Now, if you factor in the hardware AND software support of the DS920+, that is actually quite a good deal. Supporting ALL of the software and services in DSM 7, as well as impressive performance in 3rd party tools like Plex Media Server and Docker, there are very few modern network storage applications that the DS920+ will not be able to do. Alongside this, you are getting an Intel x86 64bit quad-core powered and 4GB DDR4 2666Mhz memory equipped NAS, which is going to be very proficient at home and business needs.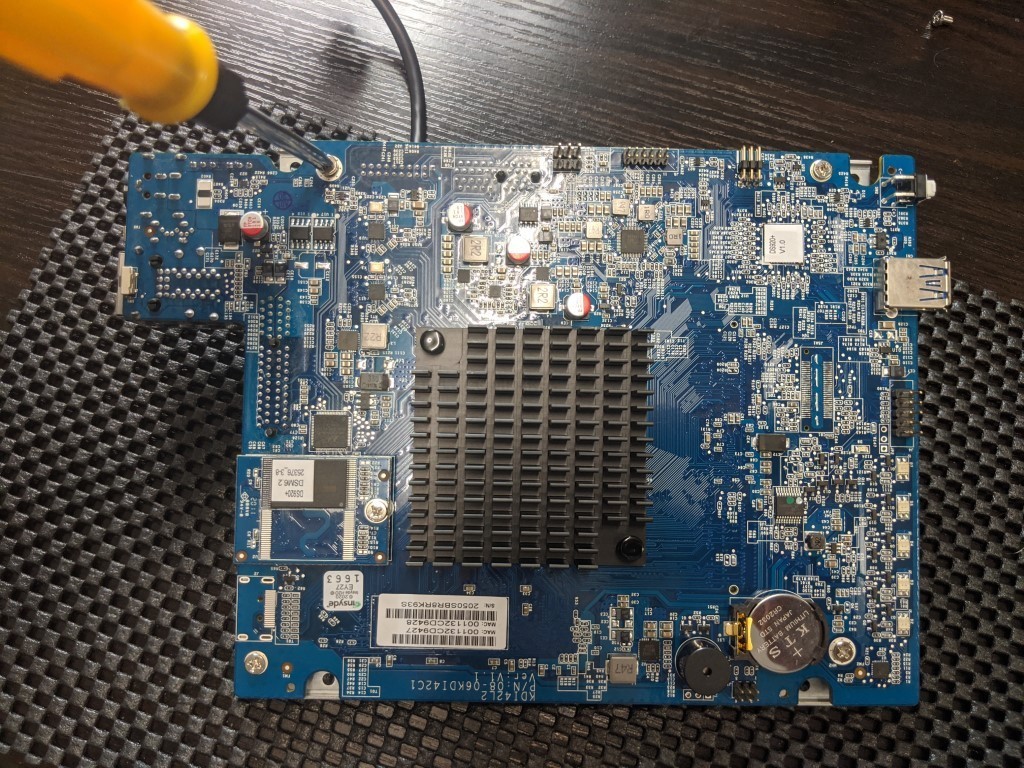 Reason to Buy the Synology DS920+ NAS #2 – Those M.2 NVMe SSD Slots
Synology has been talking a big, BIG game on SSD caching on their NAS systems for a few years now (going as far as to release their own branded NVMe and SATA SSDs) and the DS920+ is one of the smallest NAS systems in their lineup that features NVMe SSDs (not THE smallest, that is the DS720+) and for those that use the four bays of storage in the DS920+ with bulkier, slower, high capacity hard drives – NVMe SSD caching can be hugely beneficial to improve upload speeds, internal software & service performance and improve responsiveness to regularly accessed databases on the NAS. In brief, NVMe SSD caching is the process of combining areas of faster SSD space with the larger, but slower hard drive array and configuring it to your needs. Write caching will improve the upload/write speed of data being sent to the NAS, as data is first written to the after SSD, then migrated over to the slower HDDs afterwards in the background. Read caching is when the system takes note of what files (largely focused on metadata, index files and small size but large quantity databases) and then makes copies of these on the SSD area. Then when these files are next requested by the user(s), it will read from the SSD, not just the hard drive array. There are lots of different cache types and settings, but these two are a neat summary of what you can do and the inclusion of the service in the DS920+ also added to its value and desirability.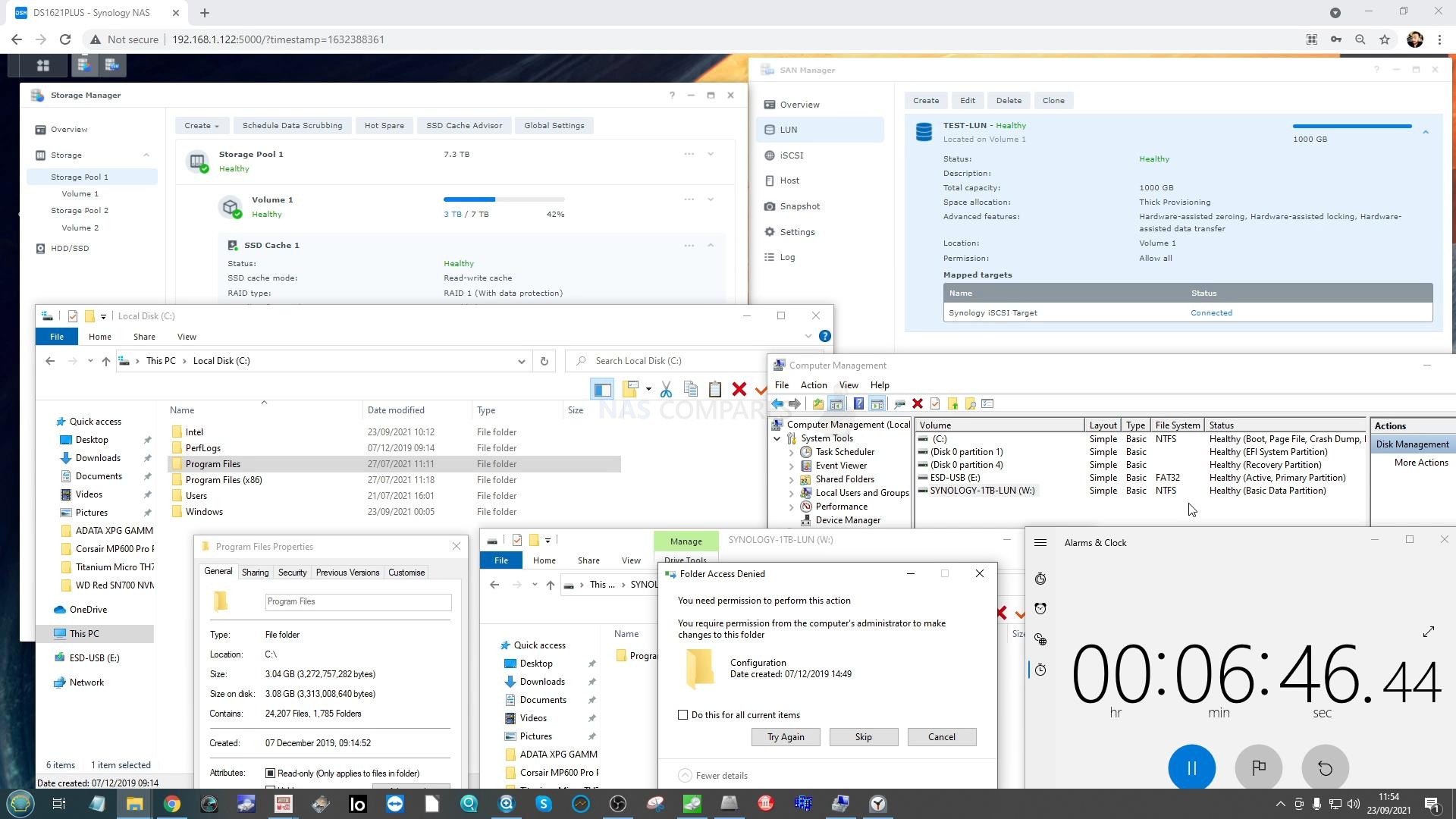 Reason to Buy the Synology DS920+ NAS #3 – DSM 7 Support
When the Synology DS920+ NAS was released, it arrived with Diskstation Manager (DSM) 6.2. Now in 2021 and after almost 4 years of development, DSM 7.0 has arrived (think Windows 7 vs Windows 10) and I am pleased to confirm that the DS920+ NAS is a great server to run DSM 7. Arriving with support of the full range of applications and services, if you have been attracted to a Synology because of included applications (such as Synology Office, Drive, Photos, Hyper Backup, Active Backup Suite, Video Station, Surveillance Station and Virtual Machine Manager), then you will have full access on the DS920+, as well as great multi-user and multi-application at once supported to an impressive degree. Indeed, in my review (video below) of Synology DSM 7, I was keen to highlight just how unique the rand is in the industry with this software:
The software includes the following services (again, all included in the cost fo the NAS)
Synology Office – Create documents, spreadsheets, and slides in a multi-user environment. Real-time synchronization and saving make collaboration a breeze.
Synology Chat – Aimed at businesses, Synology Chat is an IM service that transforms the way users collaborate and communicate.
Synology Drive – Host your own private cloud behind the safety of your NAS with 100% data ownership and no subscription fees.
Synology Moments – Manage your photos and videos with deep-learning algorithms that automatically group photos with similar faces, subjects, and places. Built to help photographers manage their photos and share them with clients for feedback or business development.
Synology Calendar – Stay on track, share calendars, and schedule meetings, while ensuring sensitive information remains safely stored on company premises.
Synology Active Backup for Business (ABB) – Consolidate backup tasks for virtualized environments, physical servers, and personal computers, and rapidly restore files, entire machines, or VMs – completely license free.
Synology Hyper Backup – backup you NAS safely and efficiently to multiple destinations with deduplication, integrity checks, compression, and versioning.
Synology Surveillance Station – Safeguard your business, home, and other valuable assets with reliable video surveillance tools.
Synology Virtual Machine Manager (VMM) – An intuitive hypervisor that supports Windows, Linux, and Virtual DSM virtual machines. Its powerful disaster recovery tools help users achieve maximum service uptime.
Synology High Availability – Synology High Availability (SHA) combines two Synology NAS servers into one active-passive high-availability cluster, alleviating service disruptions while mirroring data.
Synology Central Management System (CMS) – Synology CMS allows you to manage multiple Synology NAS servers quickly and conveniently from a single location.
Synology Video Station – Manage all your movies, TV shows, and home videos. Stream them to multiple devices or share them with friends and family.
Synology Audio Station – Manage your music collection, create personal playlists, stream them to your own devices, or share with family or friends.
Synology File Station – Manage your Synology NAS files remotely through web browsers or mobile devices.
So, yeah, the Synology DS920+ having full access to all of the software and services of DSM 7 is a great reason to consider this NAS.
Reason to Buy the Synology DS920+ NAS #4 – Expandability
The improvements long term when running the DS920+ is not just with NVMe SSDs for caching, but also with the additional expandability in the form of an eSATA port for the Synology DX517. The initial 4 Bays of storage on the Synology DS920+ can be populated gradually or fully at initialization (with the option to add drives or swap out for bigger drives as storage capacity disappears). However, many users who have a NAS with storage media running perfectly well (with hundreds or thousands of shares and users already established) will opt for connecting an expansion chassis to their NAS in order to bolt-on a 5 bays expansion (the DX517). Although not cheap, at £300-350 unpopulated, the allows you to expand your existing storage area and RAID configuration considerably. Using expansions to increase your NAS storage and RAID pool is not for everyone, but it is a neat optional extra that can extend the life of your network storage years down the line and a useful inclusion on the Synology DS920+ NAS.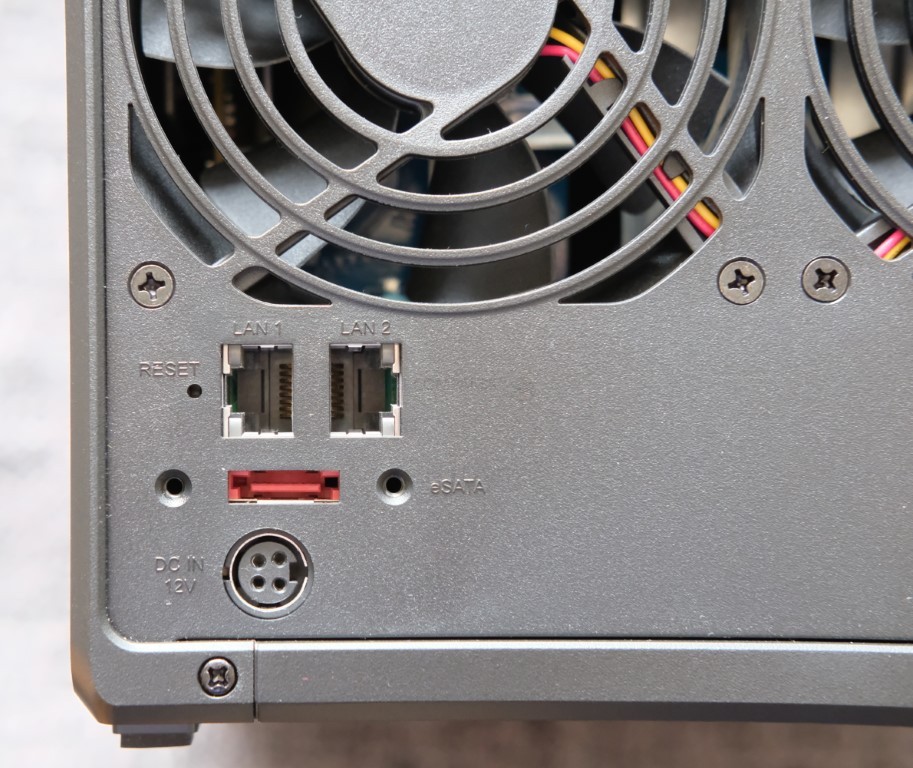 Reason to Buy the Synology DS920+ NAS #5 – SHR & BTRFS Support
The Synology DS920+ arrives with a whole bunch of unique Synology-Only features (as well as some that other brands have adopted in recent years, but Synology have had and refined first) and two of the biggest that is included in the Synology DS920+ are the Synology Hybrid RAID fluid drive configuration and BTRFS as a choice of file system during setup. SHR is a choice that at a casual glance appears near identical to traditional RAID (the means of combining individual storage drives across multiple bays for advantages of capacity, speed, redundancy or all three together). However, once you go a little further, you discover that SHR has the ability to let you mix and match drives in your RAID. Traditional RAID (RAID 1, 5, 6, etc) insist that you should use identical size/brand drives in a single RAID and if you add mixed capacity drives, it will class ALL drives as the same capacity as the smallest drive e.g. 2TB+6TB+6TB+6TB = 6TB in RAID 5. No one would mix drives on day 1 of their NAS use, but years down the line you might start introducing larger hard drives or replace existing drives with bigger ones as your data grows. SHR allows you to add mixed drives and the SHR config will adjust accordingly e.g. 2TB+6TB+6TB+6TB = 14TB in SHR.
BTRFS (or butterfs etc) is a relatively new file system (compared with the ancient EXT3/4) that bring with it a bunch of background advantages that add to a smoother user experience. Features such as less resource impactful snapshot creation (backup images of data that can be reverted too) that in EXT4 would use more CPU/Memory when being generated all the time. Then there is file self-healing, which will create checks of file transmission at the start and end, comparing them and then repairing files if an error is recognized by using the first checked version (much like ECC memory). Finally, there is much, much faster-shared folder duplication/cloning/handling that allows you to create a more efficient file sharing environment on the fly. Synology was the first commercial brand to introduce BTRFS on their NAS systems (rackmount and desktop) and now other brands are following suit. BTRFS is still a choice (with other file systems available to select at setup) but a great addition at this hardware/price tier.
Reason to Buy the Synology DS920+ NAS #6 – No Hard Drive or SSD Locking
This is a moderately recent factor in the Synology NAS Diskstation and Rackstation buying and one that has met with mixed feelings from long term Synology supports. Over the last 2 years, Synology has released a range of branded Hard drives and SSDs in the HAT5300, HAS5300, SAT5200 and SNV3400 ranges. Although many of these media options are actually really impressive (the HAT5300 is an Enterprise-class build HDD at Pro class pricing for example) there have been several high profile releases in the recent months (eg the RS3621xs+, the RS2821RP+ and DS3622xs+) that have featured rather strict HDD/SSD compatibility. In short, these systems have arrived with the caveat that the only hard drives or SSD that can be used in them is Synology's own storage media – with using alternative drives not on the compatibility list either limiting their support to your product or flat out restrictions you in DSM from using other-brands HDD/SSD in your storage pools. Typically the use of 'drive locking' is something that has only been present on the Synology XS, SA and FS series (i.e Enterprise solutions), however, the compatibility of the recent DS2422+ NAS in some regions (on official pages) has only provided lists of Synology drive media and some are a pinch concerned that Synology might switch their PLUS series of devices to this 'synology only media' model. However, the DS920+ is one fo the best NAS' in the brand's portfolio and still support thousands of different HDDs from brands like Seagate, WD, Toshiba and more – as well as the Synology media too. It is s small detail, but some might want to ensure that their next NAS purchase has a wider degree of storage media compatibility in 2021/2022.
Reasons NOT to Buy the Synology DS920+ NAS #1 – 1GbE Ports
One big reason that many people move away from Cloud storage providers like Google Drive and Dropbox and on to their own NAS system, is because of bandwidth. Cloud services are accessible remotely over the internet and you are HEAVILY dictated by the speed of your internet connection on how fast/fluidly data can be uploaded/downloaded to your cloud space by your Internet service provider (ISP). There are shortcuts to improve this (such as a locally cached folder on your PC/Mac) but these are small improvements that cannot really remedy the issue of poor internet upload/download speeds restricting access to your 3rd party cloud. NAS System can be accessed via the network (and the internet of course) and that means that you have a huge degree of control over your network speed and how much data can be shared by multiple users at once. Now, modern routers and switches (along with a number of high profile consumer/business client hardware, such as laptops, tablets, Fire TV, PS5, etc) have begun arriving with greater than gigabit connectivity (i.e higher than 100MB/s). These can manifest in WiFi 6 (1200-1800MB/s at the baseline) 2.5GbE (250-270MB/s) and 5GbE (500MB/s+). Sadly the DS920+ arrives with 1GbE connections (2x 1G though) which was already seems a little tight in 2020 and in 2021, possibly going to be a bottleneck in years to come. Unlike the DS1621+ or DS1821+, the DS920+ also lacks the ability to add improved network connections over PCIe. Nor does DSM 7 on the DS920+ allow USB-to-2.5G or USB-to-5G adapters either. There is still a large number of 1GbE network client hardware in the market, so the DS920+ having 100-109MB/s maximum shared ethernet connectivity is not a complete dealbreaker – but it is something that I know bothers some users that are thinking 3-5 years ahead in their hardware.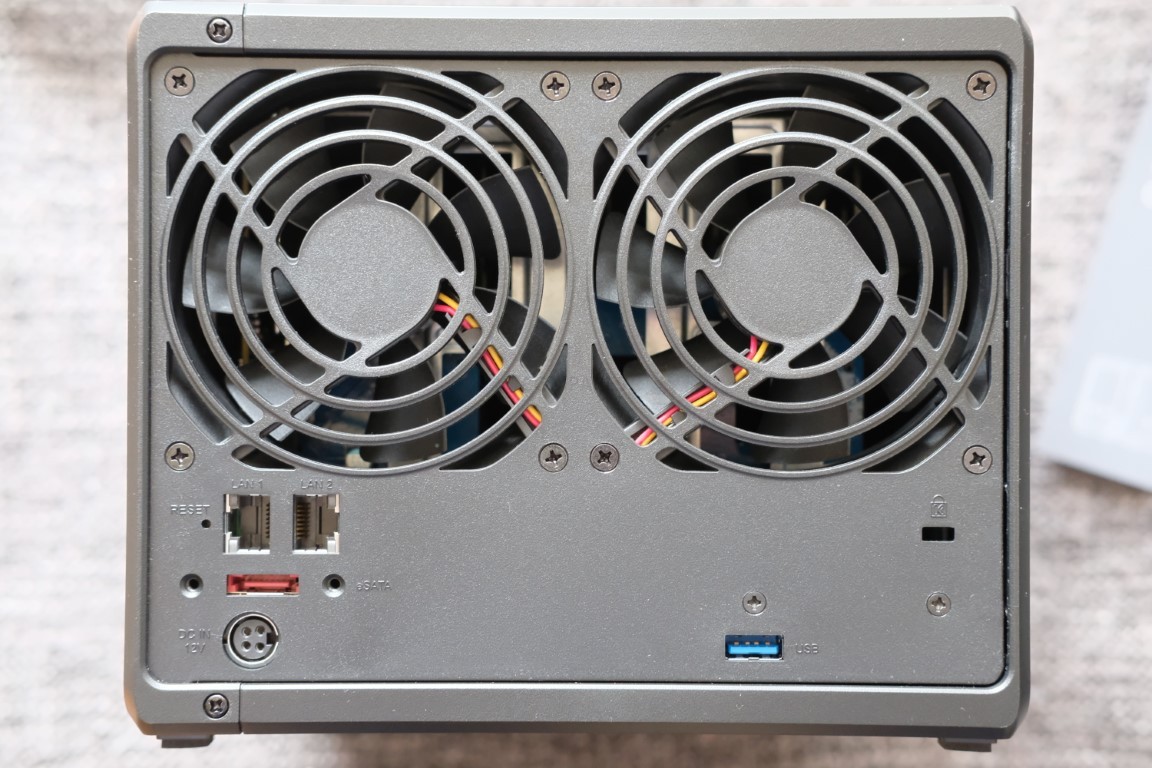 Reasons NOT to Buy the Synology DS920+ NAS #2 – NVMe Slots are ONLY for Caching
This doesn't just apply to the DS920+, but in fact ALL Synology NAS hardware. The NVMe slots that are featured on the base of the Synology DS920+, which support PCIe Gen 3 x4 M.2 SSDs only allow this super-fast storage to be used for the caching of data alongside the larger RAID array (as mentioned earlier). For some users, this is going to be a bitter pill indeed, as the benefits to the system to be able to switch from slower traditional hard drives and arguably pedestrian SATA SSDs and onto the CONSIDERABLY faster NVMe SSD storage would be huge. Now, there is an argument that the limited PCI lanes of the CPU and chipset of the DS920+ NAS would result in these SSDs being throttled to PCIe 2X2, 2X4 or 3×1, but these would still allow around 1000-200MB/s of throughput on these bays and that would have been hugely beneficial to VM, Docker and Database users. It's always been something of a headscratcher that Synology continues to persist with this limitation of NVMe SSD bays on their systems and it doesn't look like a trend that will be closed in newer releases. This is a real shame for consumers who have seen that, since the launch of PCIe Gen 4 SSDs in the market in the last 12 months, prices on PCIe Gen 3×4 NVMes are approaching those of regular SATA SSDs.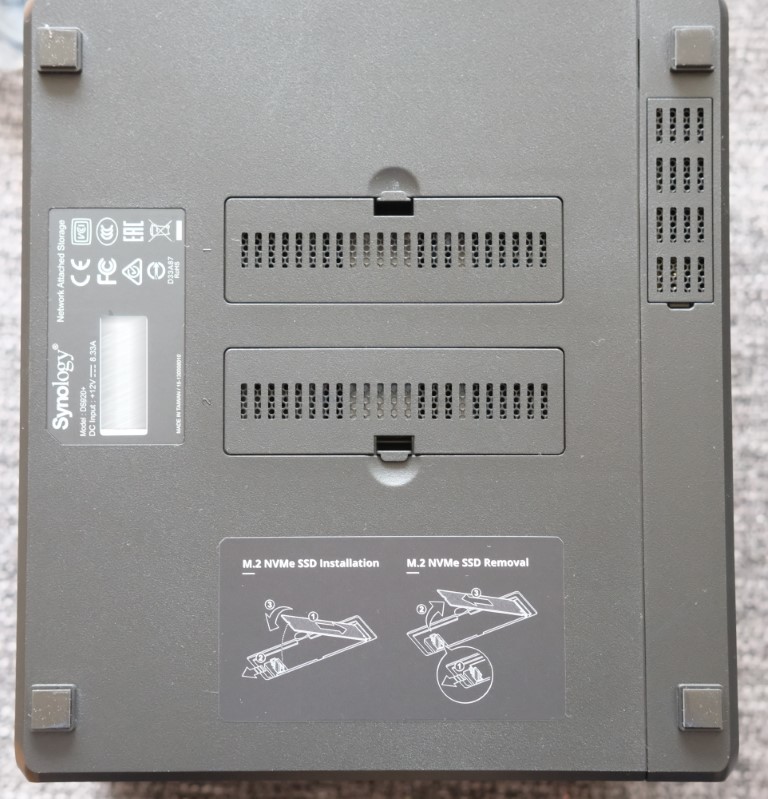 Reasons NOT to Buy the Synology DS920+ NAS #3 – A Potential DS922+ NAS in 2022?
Realistically, this is likely the MAIN reason that many buyers (who have been following NAS for a few years) will be hesitant to pull the trigger and buy the Synology DS920+ NAS. Much like a lot of technology in the consumer/business sector, Synology will refresh its portfolio of solutions every set number of years, as newer, more powerful and efficient components become available. This is also facilitated by big chip brands like Intel who will end the run on a certain component, in favour of a new revision – which then results in brands that use that component in their line up to either silently change their hardware specifications on products or completely introduce a new system with multiple overhauls and improvements. The Synology Prosumer 4-Bay series has typically had a 2-2.5yr refresh cycle (looking at the DS916+ in 2016, the DS918+ in 2018 and now the DS920+ in 2020. Consequentially, many are wondering if and when Synology will launch a possible refresh of the DS920+ NAS in 2020, almost certainly labelled the DS922+. Alongside it being newer (and almost certainly around 10-12% higher in price) it will likely use the Intel Celeron N5105/5095/5095A or Intel J6412 CPU, as well as 4GB of DDR4 memory that can be scaled up to 16GB. This is ESTIMATION of course and only based on the product history and architecture (don't discount the possibility of a Pentium CPU either – given the DS916_+ had exactly that), but it is guesses and speculations like these that can make buyers of the DS920+ take a moment to pause on their purchase. Maybe Synology will re-think 1GbE and give people better bandwidth? Who knows. Personally, I do not think that holding out for the DS920+ if you are looking at a solution NOW is worthwhile – as any solution likely will not arrive till the Spring/Summer of 2022, will be more expensive and in the meantime, where is your data living? But that's just my two cents.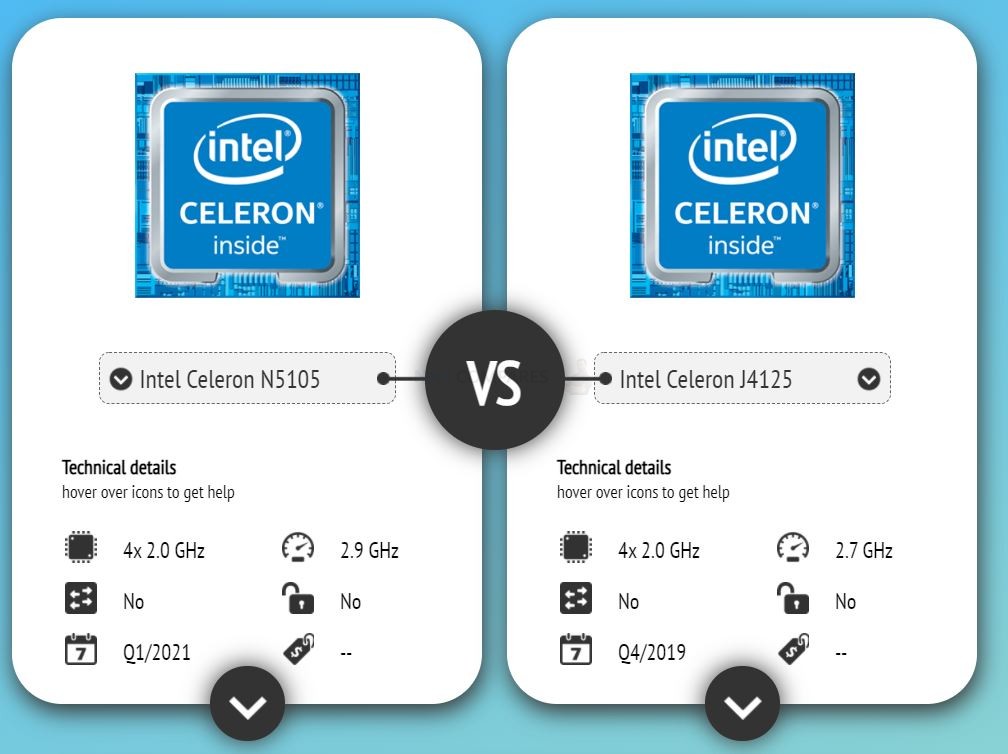 Still unsure on whether to buy the Synology DS920+ NAS?
We at NASCompares have been running the free advice section below for almost three years now, having helped thousands of users in choosing their right data storage solution – or even recommended cloud services or sticking with good old USB! If you are unsure off whether you need the DS920+, should wait for something better, or just want to send us a breakdown of your storage needs – we will get back to you in a day or so with our recommendations and advice. This advice is GENUINELY FREE! We do not do anything shady with your email address and the service is funded by occasional donations, ads on this page and by affiliated links that may be used on our pages. This advice will cost you nothing and is manned by two humans (me, Robbie, and Eddie the Web guy). It can get a little busy (we are two real people with lives) but we answer every query! So, contact us below if you need help choosing the right data or network storage solution for your needs.
📧 LET ME KNOW ABOUT NEW POSTS 🔔
Join 1,582 other subscribers
Get an alert every time something gets added to this specific article!
This description contains links to Amazon. These links will take you to some of the products mentioned in today's content. As an Amazon Associate, I earn from qualifying purchases. Visit the NASCompares Deal Finder to find the best place to buy this device in your region, based on Service, Support and Reputation - Just Search for your NAS Drive in the Box Below
Need Advice on Data Storage from an Expert?
We want to keep the free advice on NASCompares FREE for as long as we can. Since this service started back in Jan '18, We have helped hundreds of users every month solve their storage woes, but we can only continue to do this with your support. So please do choose to buy at Amazon US and Amazon UK on the articles when buying to provide advert revenue support or to donate/support the site below.

Finally, for free advice about your setup, j
ust leave a message in the comments below here at NASCompares.com and we will get back to you.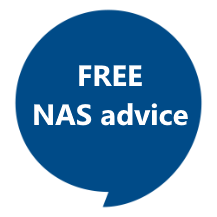 Need Help?
Where possible (and where appropriate) please provide as much information about your requirements, as then I can arrange the best answer and solution to your needs. Do not worry about your e-mail address being required, it will NOT be used in a mailing list and will NOT be used in any way other than to respond to your enquiry.
Support What We Do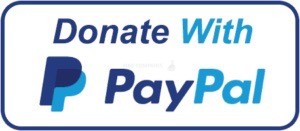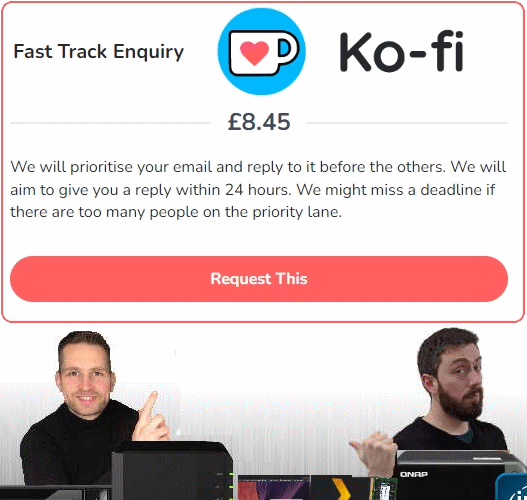 Terms and Conditions
Alternatively, why not ask me on the
ASK NASCompares forum
, by clicking the button below. This is a community hub that serves as a place that I can answer your question, chew the fat, share new release information and even get corrections posted. I will always get around to answering ALL queries, but as a one-man operation, I cannot promise speed! So by sharing your query in the
ASK NASCompares
section below, you can get a better range of solutions and suggestions, alongside my own.