Black Friday 2022 – Synology NAS Bargains and Deals

Black Friday is here again and for many of you, this is the final decider on whether you are going to finally buy your very own Synology NAS or upgrade that old DS411+ or DS216+ that is starting to show its age. Synology has been focusing considerably more on business NAS solutions in 2022 and the few desktop (Diskstation) NAS solutions that have arrived on the market have been either fantastically enterprise or are built with less of a consumer mindset (such as the DS923+ and DS1522+ in recent months). This means that the majority of their desktop NAS solutions have been on the market now for more than a 1-2 years each (some in the 18 Value series have been around for quite a while longer!) and therefore there is considerable scope for the current range to have a number of great discounts available in the Black Friday 2022 sale. We predict that the likes of the DS920+ all-rounder NAS will likely be the star of the show in terms of deals as the DS923+ has been launched, but given that the DS118, DS218 and DS418 are long overdue a refresh and talk of a new RTD1619 CPU NAS in the works,, these might also be very discounted at e-retailers. Below I have detailed the Top 3 Synology NAS for backups, plex, business, surveillance and value. Each with links to amazon and their discount warehouse (which will be on an extra 20% discount during Black Friday 2022). Alongside this, I will also be updating this page regularly during Black Friday adding links to deals as they go live throughout the week of Black Friday, from Monday 21st November 2022.
————–  Useful Links  —————
US Amazon – Amazon USA Black Friday Official Page
– Amazon UK Black Friday Official Page
Amazon Warehouse (20% Off Everything on Black Friday)
Still unsure of what you need – use the Free Advice Section here on NASCompares.
---
TOP Synology NAS Deals to Watch Out For on Black Friday 2022
Below are the three Synology entries that are almost certain to be on sale this Black Friday at your normal online shop (not just Amazon).
​Synology DS920+ NAS Drive – Released in the summer of 2020, the DS920+ is still a very popular NAS indeed. Arriving with an intel-powered architecture that benefitted a huge range of users, the DS920+ was recently refreshed in the Synology product line up with the DS923+ NAS. This newer release benefits from optional 10GbE, ECC Memory upto 32GB and a higher clock speed CPU. However, it also lacks integrated graphics, so many users are pinning alot of hopes of getting hold of a DS920+ NAS in the black Friday sales before retailers have all completely switched to the newer gen device. Find it HERE.
Synology DS720+ NAS – Much like the DS920+ NAS, the DS720+ has almost the same hardware as the DS920+ (but 2GB of memory instead of 4GB, as well as 2 Bays), but is also going to be getting a refresh in the Synology portfolio at the start of 2023 with the DS723+ NAS. So, much like the DS920+, we are anticipating some reasonable-to-good offers appearing on the DS720+ this Black Friday. Find it HERE.
Synology DS118, DS218 & DS418 NAS – The standard/value series from Synology (the Realtek 64bit family) has been in circulation as far back as 2017 and is long overdue for a refresh. This has been all but confirmed with continued references online (including in some official Synology sites) of value series devices coming down the line that will arrive with a new Realtek RTD1619 Processor. So, the exceptionally long-running solutions in the 2018 Value series might well be on their way out in 2023. That said, Synology has continued to support it, providing it with DSM 7, BTRFS at the 2GB level and it can still handle Plex, backups, surveillance and native 4K transcoding well in 2022. A real potential bargain! Expect to see offers appearing on these, as Synology always tends to try and thin out stock of a product/series when the newer refresh/replacement is imminent. Find it HERE.
| | | |
| --- | --- | --- |
| | | |
| Synology DS920+ NAS Drive | Synology DS720+ NAS | Synology DS118, DS218 & DS418 NAS |
Black Friday 2022 – Synology NAS Drives for PLEX
One of the big appeals of a Synology NAS drive is to use it as a Plex Media Server. Plex (if you didn't know) is just as slick, fast and beautiful in design as Netflix, Prime Video and HBO Now, but instead of streaming/renting your content, you play the movies, tv shows and music that you own! Having your own Plex Media Server Synology NAS is fantastically appealing and a much more financially appealing choice than paying monthly for content you do not get to own. Below are the best 3 Synology NAS deals this Black Friday for a Plex Media Server in 2022.
BEST Synology Plex NAS Black Friday 2022 Deal – Synology DS920+ NAS
Popular for 2.5 years since it's initial launch in Summer 2022,the Synology DS920+ NAS has been refreshed recently with the launch of the new DS923+ NAS and for many, the DS920+ is still the superior NAS drive for Multimedia. The Synology DS920+ is regularly on sale at both Black Friday and Amazon Prime Day – and I Definitely see it appearing on sale in a huge number of locations globally, as the brand ushers out the older 2020 generation in favour of the newer 2022/2023 Diskstation NAS. Indeed, it has seen a huge number of price changes in the last 18months: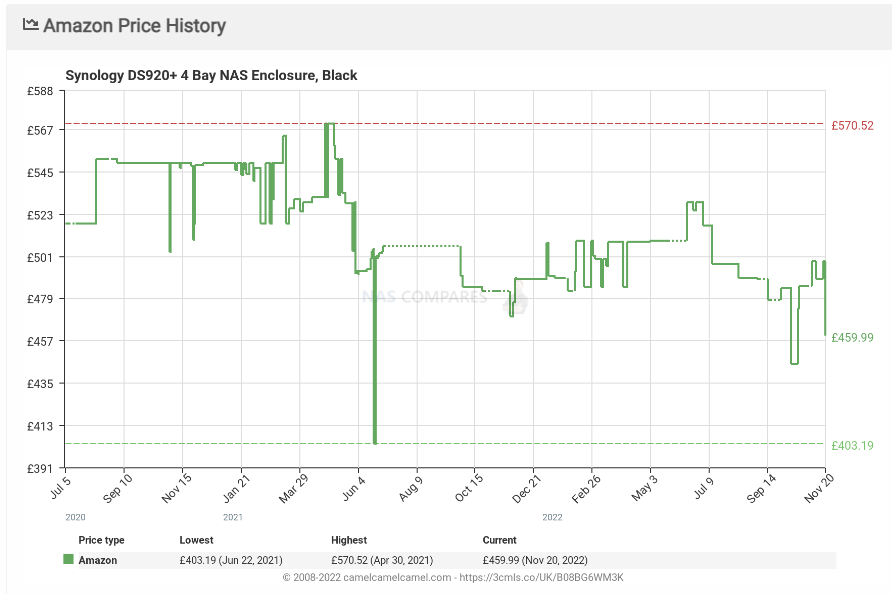 With a fantastically compact and low noise chassis, the DS920+ is still a fantastic NAS. Also, the DS920+ will also arrive with the latest version of Synology DSM 7.1, the fully featured NAS software that is included with all Synology NAS. This is almost certainly be THE DEAL of Black Friday 2022 TO WATCH!
Synology DS920+ NAS

CPU: Intel J4125 4-Core Celeron

Memory:Bays: 4-8GB

M.2 NVMe Bays: 2x m.2 NVMe, Caching Only

Network Ports: 2x 1GbE

USB: USB 3.2 Gen 1 x2

KVM: No

Network Upgrade: No

Synology DS920+ is an ideal network-attached storage solution to streamline data management and productivity. Two built-in M.2 SSD slots and Synology SSD Cache technology allow you to boost system I/O and application performance. Scalable storage design lets you start small and expand storage capacity with Synology DX517 as your data grows.

Links
---
Synology DS1821+ 8-Bay NAS

I have always been a long-term fan of the Synology brand as a whole, applauding their recent moves towards Ryzen processors and range-wide adoption of dedicated M2 NVMe cache bays. However, the Synology DS1821+, much like the DS1621+, is a giant leap in many ways and the smallest of stumbles in others. The switch from Atom to Ryzen embedded processor needs to be recognised for both the big jump it is from a brand that typically errs on the side of caution in hardware. Likewise, the inclusion of ECC memory, massive potential-filled PCIe expandability at PCIe 3 x8 and support of popular services like Synology Hybrid RAID (SHR) are certainly a plus. But many buyers will be put off by the continued adoption of 1Gbe as standard and the limitation of those NVMe bays to caching ONLY and not raw storage pools. With a price tag without storage media at around £1,000 (give or take), this is a big ask to pay for something that has lucrative software potential but arguably lesser hardware potential. In short, I do really like the Synology DS1821+ NAS, I just don't know how long I could be in love with it long-term, as the rest of my network hardware environment embraces faster connectivity.
---
Synology DS1621xs 6-Bay NAS

Whatever way you look at it, you cannot question the sheer level of hardware value present in the DS1621xs+, especially compared with other similarly priced Synology NAS. In the DS1621xs+, you find one of the best performing internal and external NAS systems in the entire Synology portfolio, as well as providing you with an enterprise rackmount grade solution in a desktop form. I know it seems like a big statement, but this could genuinely be one of the best examples of what Synology provide to business users and certainly reorganises the portfolio for small and medium business users for the better in 2022/2023. Is it perfect, of course not, few things ever can be. But if your budget can extend to it, the Synology DS1621xs+ easily represents the very best of everything that Synology has to offer, while still maintaining a fantastic high standard to third-party software users worldwide. With vague mentions of aa Synology DS1821xs+ NAS appearing online earlier in 2022, this is another NAS that might well disappear in 2023.
---
Affordable Home 4K Plex NAS Black Friday 2022 Deal – Synology DS220+
Plex Media series still continues to be one of the most popular reasons that many home users choose to make the jump into the world of NAS storage – with Black Friday all too often being the point that head to the checkout!  Plex Media Server gives users the ability to access, view and browse their existing multimedia collection with  the same level of graphical flare and services hat paid subscriptions services like Netflix and Disney+ include (Trailers, Cast information, media box art, reviews, etc). Plex is a little hungry as an application though and it can be tough to find a NAS drive that has the right amount of hardware to play 4K media, without breaking the bank. The Synology DS220+ arrives at an incredible affordably price point, yet (with a plex pass and concentrating on h.264 mEDIA AT UPTO 60Mb bitrate of 32Mb HEVC) it can still play ALOT of current multimedia! Add to this that the NAS is very low in power use and is a quite little 2 bay, and what you have is by far one of the best value 4K Plex NAS' in the market.

The DS220+ will almost certainly see a refresh in 2023 towards a DS223+ NAS (with question marks about whether it will feature an Intel or AMD CPU – and even more questions on the whether it will have integrated graphics), the DS220+ is 100% going to be on offer at a number of retailers, as Synology begins to run down the stock of the 2020 gen, in favour of the 2023 generation. If you see the DS220+ at £250 o less this Black Friday, SNAP IT UP!
Synology DS220+ NAS

CPU: Intel J4025 2-Core Celeron

Memory:Bays: 2-6GB

M.2 NVMe Bays: No

Network Ports: 2x 1GbE

USB: USB 3.2 Gen 1 x2

KVM: No

Network Upgrade: No

Synology DS220+ is a compact network-attached storage solution designed to streamline your data and multimedia management. It features smooth data sharing, video streaming, and photo indexing, as well as well-rounded data protection and recovery options. Video Station lets you easily manage and organize movies, TV shows, and home videos, and stream content to computers, smartphones, and media players. Organize your photos intelligently with Moments, a modern, AI-enabled photo management application that lets you effortlessly preserve your precious memories. Audio Station is your personal music center, designed to intelligently sort and organize your audio files, and stream to Google Cast enabled devices. Audio Station supports lossless formats to ensure pristine audio quality.

Links
---
Black Friday 2022 – Lowest Priced Synology NAS Drives
If you are new to Synology NAS and don't want to spend much this Black Friday, then that's ok. Synology has a great selection of fantastically low price NAS available to buy this Black Friday in 1 hard drive, 2 hard drive and 4 hard drive sizes. Below is the best 3 Budget NAS that Synology features this Black Friday 2022:
Synology DS120J 1-Bay NAS

With the release of the DS120j NAS, when it comes to buying your first network-attached storage device there are several reasons why the Synology range appeals to many. With a diverse range of hardware and storage options across a wide series of uses, as well as an impressive range of first-party applications, Synology has fast become one of the biggest names in the NAS. However, so many users have one tiny problem with most Synology devices, namely the price tag. In terms of overall price, you will find that a Synology NAS typically is around 15 to 20% more expensive than most other brands with the same hardware (we will leave software out of the equation for a bit). Added to this is the fact that most buyers looking to buy their first unit are nervous in spending large sums of money on a largely unexplored area of technology. Luckily Synology has already addressed this problem before with the inclusion of a budget range of devices that serves as a fantastic introduction point to network-attached storage and the Synology Diskstation Manager (DSM) system software.
---
Synology DS220J 2-Bay NAS

The Synology DS220j NAS is not the most powerful NAS drive, or the most fully-featured NAS drive – but the point is that it is not trying to be! Synology has held an exceptionally good reputation in the world of network-attached storage for a decade and if a new NAS buyer wanted to cautiously invest in a new piece of equipment in this area, then despite their modest budget, they will want to get the best they can for their money, from a brand with an established pedigree – THAT is what the Synology DS220j NAS is trying to achieve and for the most part, it completely succeeds! Aside from the memory being a touch light on the ground and the white chassis not being to everyone's taste, in almost every other regard the DS220j is a great little NAS drive that any first time NAS users, or those making the jump from subscription cloud services like Google Drive and DropBox, are going to enjoy. Just keep an eye on the number of active users and tasks at any given time and you will be on to a winner here.
---
Synology DS420J 4-Bay NAS

Although quite affordable when compared against more powerful intel-powered NAS, the DS420j can still perform the bulk of the standard tasks that are available in modern NAS and if you are looking for a universally supported DLNA or backup device, this is the one for you. Though definitely not aimed at the NAS experienced or 2nd-time buyers, or those looking for a solid foundation to build a business around where the customer data is critical. If you are looking for a network-attached storage device to act as a network backup or just want a simple NAS to do basic tasks such as media and protecting the data on your other devices, I recommend the Synology DS420j NAS
---
Black Friday 2022 – Synology NAS Drives for Photo and Video Editing
Storing your photography or Video Editing archive for post-production on a Synology NAS is something that has grown in popularity in the last few years. Now in 2022, not only can a Synology NAS be used to store your photos/video, but with upgraded connections to 10Gbe, Thunderbolt 3 to 10Gbe Adapters and link aggregation becoming more affordable, buying a Synology NAS this Black Friday 2022 for your post-production and live editing is easier than ever before Below are three great options for editors looking for a Synology NAS Deal from Amazon today.
Synology DS1522+ 5-Bay NAS

Although this is not the first 5-drive NAS that Synology has ever produced, you can clearly see that the brand has seen what was popular in previous generations and cherry-picked those areas to build the DS1522+. Arriving perilously close to the DS923+, in both release date and primary architecture, chances are that the benefits of buying the DS1522+ are far more long term. I do think that the DS1522+ is a great example of Synology hardware and certainly merits the additional spend over said four-bay. This NAS arrives with 4 1GbE LAN ports and optional 10GbE (which we have tested already here on NASCompares and it was able to saturate 1.15GB/s with 4x WD Red Pro 22TBs), ECC Memory to keep things moving and all this whilst running pretty dare quiet! The CPU choice of an AMD Embedded Ryen is not going to be for everyone (as it lacks the integrated graphics of the DS920+ and DS1520+ NAS before it), but overall though, I like it and would happily recommend the Synology DS1522+ NAS to most users, especially those who want a more balanced and 4K ready solution than those before.
---
Synology DS1621+ 6-Bay NAS

The Synology 'Plus' series of devices has long held a reputation for providing mid-range hardware to mid-range business customers. Because of this, the DS1621+ needs to balance a fine line between providing fast and reliable hardware, whilst still maintaining a price point that won't intimidate the average small-medium business user. In this regard, I think the Synology DS1621+ NAS gets it right, finding an impressive halfway point between these two factors. However, it is important for buyers to understand what they are buying and where the price point for the Synology DS1621+ is being aimed. Although it seemingly lacks some of the multimedia and prosumer features of 'cheaper' NAS devices in the Synology portfolio, it doubles down on more business and enterprise-level features in efforts to support that core audience. It's about getting the right tool for the job and in that area, Synology almost completely succeed. The lack of above gigabit connectivity afforded to a NAS unit at this price point, compared with their competitors, may put some users off, but on the whole, you are getting good performance and excellent value on this combined hardware and software solution with some excellent scalability.
---
Synology DS3622xs+ 12-Bay NAS

Unsurprisingly, the Synology DS3622xs+ is by FAR the most powerful and capable desktop NAS solution that the brand has ever produced – and that is not even a close-run thing. But we are still talking about a £2,500 box here (unpopulated) and you are going to expect that there is some serious horsepower here – So are you getting the most for your money here? Almost completely, yes. There are a few lingering things that some buyers will still not be in love with, such as the lack of M.2 caching bays, the lack of SAS support or the reduced support of 3rd party drive and network upgrade compatibility, but they do not undercut that this is a genuinely groundbreaking solution from Synology that provides the ultimate base to enjoy and make the most of the Synology DSM 7 platform in 2022 onwards. Once you breakdown everything included in this package, from DSMs software and services, to the tremendous bandwidth available here internally and externally, this compact tank-like NAS server is an absolute beast and a must for those that are keen on fully integrating a private cloud network and subscription-free SaaS-level setup across their company.
Black Friday 2022 – Synology NAS Drives for 4K Video
4K TVs and High Definition media production have now reached a point that buying the right Synology NAS for storing, watching and adapting 4K Ulta High definition media in 2022 can be alot of work. True 4K media arrives in HUGE file sizes and you will need a more powerful Synology NAS drive to handle this kind of media all the way from the hard drives inside, to pumping it out to your 4K Display. Luckily a few of the more powerful Synology NAS solutions are on offer this Black Friday and if you are lucky enough to get a deal on one of these three, you will have a great NAS to enjoy 4K in your home or business environment.
Synology DS920+ 4-Bay NAS

The DS920+ NAS is something that Synology should be proud of. It is a great entry into their already impressive range of Diskstation NAS devices. If you are looking for a brand new NAS to consolidate your home media, to support your relative as the 'IT whizz' of the family, or move your business away from Google Drives and DropBox' onto something safer, more scalable and dependable – then the DS920+ has alot to offer you. It gives you a great base to start using the DSM platform, as well as a good means to upgrade your storage internally at a later date (expansions in memory, expansions in storage, expansion in NVMe). If you are an existing DS918+ or DS916+ owner, this might not seem like the jump you were waiting for. There are always areas of improvement, the USB ports, the 1Gbe, that 1 memory slot – but these are things that Synology no doubt feel should be pushed into a higher price/hardware bracket – Allowing the DS920+ Price to be as close to its predecessors it can be. Whether you agree or disagree, I think that we can agree that this NAS is still giving you alot of bang for your buck in 2022.
---
Synology DS1520+ 5-Bay NAS

The DS1520+ NAS is something that Synology should be proud of. It is a great entry into their already impressive range of Diskstation NAS devices. If you are looking for a brand new NAS to consolidate your home media, to support your relative as the 'IT whizz' of the family, or move your business away from Google Drives and DropBox' onto something safer, more scalable and dependable – then the DS920+ has alot to offer you. It gives you a great base to start using the DSM platform, as well as a good means to upgrade your storage internally at a later date (expansions in memory, expansions in storage, expansion in NVMe). If you are an existing DS920+ or DS1019+ owner, this might not seem like the jump you were waiting for. Although this is not the first 5 drive NAS that Synology has ever produced, you can clearly see that the brand has seen what was popular in previous generations and cherry-picked those areas to build the DS1520+. Arriving perilously close to the DS920+, in both release date and primary architecture, chances are that the benefits of buying the DS1520+ are far more long term
---
Synology DS1621xs 12-Bay NAS

It is fair to say that the Synology DS1621xs+ NAS makes a bold statement in what it is bringing to the table. Synology has been a brand that up until a few years ago traded significantly more on its software than it does on its hardware. Devices like the DS1621xs+ go a long way to dispel this myth in 2020/2022 and what we find here is an exceptionally well-equipped desktop NAS system. Obviously, at this price tag, you would expect it to deliver a lot and as a combined hardware and software package, the DS1621xs+ certainly achieved this. What issues you can make with the hardware are of the DS1621xs+ are more a question of the brands own decisions on what users want in storage right now. Small factors such as the NVMe bays not being accessible for RAW storage, the lack of Synology hybrid RAID and the use of CPU seen in 2017 and 2018 release hardware might put some potential buyers on the fence. But ultimately if you've committed to a desktop Synology solution because of DSM, the brand's high reputation and that spec sheet – you will genuinely struggle to find a more powerful and equipped desktop NAS from this company right now.
Black Friday 2022 – Synology NAS Drives for Business
Businesses in 2022 are producing so, SO MUCH DATA! Customer information, Web site images, legal documents, online marketing, internal communication, surveillance and security – it all adds up! With the majority of this data being highly confidential, copywrite or both, it is imperative that a business has a secure place to keep this data. Synology NAS drives have been used in business for a number of years and Diskstation Manager (DSM) arrives with every NAS, packed with applications and licenses for those enterprise applications (Synology Active Backup, Surveillance, Virtual Machine Manager, Drive, Office, Chat, Calendar, mail and more). Below are the best Synology NAS drive deals this Black Friday for those who want to invest in a business class server to protect their data and ensure high productivity in 2022.
Synology DS1821+ 8-Bay NAS

DS1821+ is an 8-bay desktop NAS providing superior performance with great expandability, allowing for seamless expansion and upgradability to satisfy your growing business needs. DS1819+ comes with four Gigabit Ethernet ports and one PCIe expansion slot, providing great configuration flexibility, thereby satisfying your intensive workload demands. Synology Office is a collaboration package combining the convenience and usability of public clouds with the data privacy and security guaranteed by private clouds. It allows you to work seamlessly together on documents and spreadsheets in a protected environment
---
Synology RS1619xs 4-Bay NAS

RS1619xs+ is a high-performance and scalable 1U rackmount NAS designed with upgradable memory and M.2 SSD cache configuration to meet the needs of modern businesses that require a flexible, reliable, and efficient storage solution. Synology's 5-year limited warranty provides hardware replacement and technical support via email and telephone services, maximizing your enterprises' return on investment.  Synology iSCSI storage supports most virtualization solutions including VMware vSphere, Microsoft Hyper-V, Citrix Xen Server, and OpenStack Cinder, to enhance work efficiency. Create and manage virtual machines running multiple operating systems such as Windows, Linux, and DSM using Virtual Machine Manager.
---
Synology RS2421RP+ 12-Bay NAS

It is reasonable to say that when it comes to having a huge storage array, competent hardware and business class software, that the Synology RS2421RP+ does deliver on a number of its promises. Indeed, despite the huge similarity in internal hardware between the RS2421RP+ and other recent rackmount releases in 2022, the RS2421RP+ manages to still stand out with its unparalleled level of storage against the majority of solutions in the Synology portfolio. The price tag, edging closer to a number of Xeon powered solutions, may seem a touch high for some and given the difference between this 16-bay and the £1200+ 12-bay being relatively small – that price tag does seem a tad overly ambitious. That said, much like other rackstation NAS solutions of late, the jump from Intel Atom C3538 to embedded Ryzen V1500B was long overdue and although may seem fairly predictable and pedestrian now in, still remains a firm favourite. If the software and services of Synology Diskstation Manager appeal to you, you need storage in the hundreds of terabytes and you need a solution that is both scalable and centralised, you would be hard pushed to find a better solution from Synology right now without spending £5,000-10,000 without drives.
---
Hot Tips when you Buy a NAS this Black Friday 2022
In order for you to get the very best NAS deals this Black Friday, here are some hot tips that I have personally used for the last few years to get the very best deals.
Amazon Warehouse Deals are 20% lower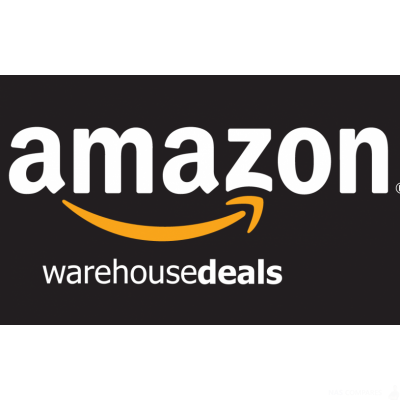 For those that aren't aware, Amazon has a whole section of their website that is dedicated to pre-owned and opened items. This includes both NAS, hard drives, SSD and more for your storage. During Amazon Black Friday 2022, the discount on these broken-seal items will be increased by an additional 20% and for those looking for an insane bargain, this will be irresistible.
Another tip when buying NAS or Hard Drives from Amazon Warehouse is that although (as they are broken seal/used/returned items) they have a shorter warranty from Amazon, you will almost certainly be able to claim the FULL warranty coverage from Synology, QNAP, WD or Seagate. They just want your serial number and a receipt of purchase – this will not state the amazon reduced warranty.
Amazon Warehouse for different countries can be found below:
Amazon Warehouse USA
Amazon Warehouse UK
Amazon Warehouse Germany
Latest Deals Update and Notifications


If you want to make sure you see the LATEST Black Friday deals for NAS (as new ones are added every hour) then I would recommend checking the official Amazon Prime page regularly. It will also include the very latest Lightning Deals too
US Amazon – Amazon Deals Page
UK Amazon – Amazon Deals Page
Amazon Prime for FREE
The prices listed on Amazon for NAS during the Black Friday event are only available to Prime members. If you are not a member, don't worry, as you can use the 30-Day free trial to sign up for a Prime, or just pay for 1 month of Prime as a student and get it at 50% off. Then after you finish your purchase, you can cancel your subscription. The other bonus of this is that you will qualify for fast, next day delivery for free. I would recommend however that you do not cancel your subscription until you have received your order and tested your item.
As then you will still be able to take advantage of the fast and free return policy extended to Prime members. This is especially useful when buying NAS Hard Drives and you are worried about broken drives!
Improved Delivery on your NAS Black Friday Deal
It is a well-known fact that Amazon Prime membership includes free next day delivery and Amazon has even upped the stakes by stating that they will be providing the fastest-ever Black Friday delivery of just 14 minutes between the cart and the courier, last year we saw and heard numerous examples of delivery issues with Black Friday deals, adding 2-3 days on supposed next-day shipping.

If any of your Amazon Prime delivery dates are not the 24 hours turn around that they promise, then definitely complain to Amazon after you receive your goods (not before) as they will almost certainly have a deluge of customer enquiries after Black Friday 2022 and  in an effort to conclude the matter, you might get an additional discount, a gift vouchers or more. Currently, the trending 'gesture of goodwill' gift is a free month of Prime membership.
📧 LET ME KNOW ABOUT NEW POSTS 🔔
Join 1,577 other subscribers
Get an alert every time something gets added to this specific article!
This description contains links to Amazon. These links will take you to some of the products mentioned in today's content. As an Amazon Associate, I earn from qualifying purchases. Visit the NASCompares Deal Finder to find the best place to buy this device in your region, based on Service, Support and Reputation - Just Search for your NAS Drive in the Box Below
Need Advice on Data Storage from an Expert?
We want to keep the free advice on NASCompares FREE for as long as we can. Since this service started back in Jan '18, We have helped hundreds of users every month solve their storage woes, but we can only continue to do this with your support. So please do choose to buy at Amazon US and Amazon UK on the articles when buying to provide advert revenue support or to donate/support the site below.

Finally, for free advice about your setup, j
ust leave a message in the comments below here at NASCompares.com and we will get back to you.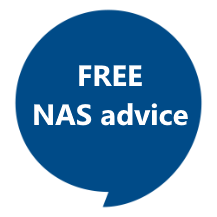 Need Help?
Where possible (and where appropriate) please provide as much information about your requirements, as then I can arrange the best answer and solution to your needs. Do not worry about your e-mail address being required, it will NOT be used in a mailing list and will NOT be used in any way other than to respond to your enquiry.
Support What We Do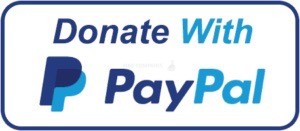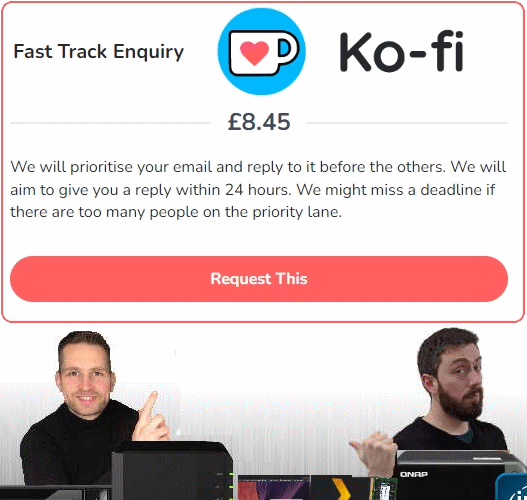 Terms and Conditions
Alternatively, why not ask me on the
ASK NASCompares forum
, by clicking the button below. This is a community hub that serves as a place that I can answer your question, chew the fat, share new release information and even get corrections posted. I will always get around to answering ALL queries, but as a one-man operation, I cannot promise speed! So by sharing your query in the
ASK NASCompares
section below, you can get a better range of solutions and suggestions, alongside my own.
This description contains links to Amazon. These links will take you to some of the products mentioned in today's video. As an Amazon Associate, I earn from qualifying purchases