Best NAS Drive for Photo Editing to Buy 2018
Now that almost all photo video editing is done with digital cameras of varying degrees of quality, safe and reliable data storage has never been more important. Back when photos were only a handful of megabytes in size, it was easy to just back up and edit data on a USB stick. However, fast forward to 2018 and we see that cameras are now taking photos 25, 50 or even 100MB in size. A NAS provides a system of backup of workflow and distribution both internally and externally of a photography business, as well as enable editing of work remotely. As you can imagine, the appeal of a network attached storage device that allows easy access to your data anywhere in the world very appealing and hence the growth in popularity. To edit data as quickly as possible and at a speed that you're editing software (such as Final Cut and Photoshop) can work with, you need a NAS that is both fast and Powerful, whilst still retaining the internet and network-based accessibility for fluid collaboration when needed.
In order to really maximize the flow data from the MacBook, Ultrabook or desktop PC that you edit the photos on to, then enable it to be easily distributed to clients, partners, customers and the world, the perfect NAS for photo editing should be:
10Gbe at least, as this will enable much faster editing over the network and also assist distribution hugely
The NAS needs to support NLE (non-linear editing). This means that when you are using a file and retouching it, you are still holding on to the original file and can revert back to it in the event of an error
The NAS needs to feature a CPU with an excellent floating point and file handling architecture. This can be a competent ARM or x86 based CPU, as well as 2-4GB (minimum) of memory to keep things moving
Ensure the NAS features multiple LAN ports ideally supporting both 10Gbe and 1Gbe, as this will provide excellent scope for both live editing and distribution needs without taxing your network in areas that are detrimental to your output.
Finding a NAS that supports all of these is only half of the battle to find the best NAS for photo video editing, as hardware without a solid software layer to handle it all is crucial. With so many NAS drives to choose from, it can be remarkably confusing. Luckily I have narrowed it down a bit for you and below are three of the best NAS for photo editing in 2018. Each device has a particularly unique reason for making the list, but any of the three will provide an excellent base for your photo editing setup and completely improve your workflow once fully set up.

1st Place – Synology DS1817 10Gbe NAS
0-112TB, 10GBASE-T x2, Apple time machine, non-linear editing support, Synology Moments photo cataloguing application, 2x LAN, 2x USB 3.0, Annapurna Labs Alpine AL-314 quad-core 1.7GHz, 4GB DDR3 Memory, 3 year warranty – £750 + ex.VAT
Although the Synology DS1817 is looking a little old, it is still one of the most affordable and software-enabled entry NAS for photography over 10Gbe you can buy in 2018. With a great combination of software available with DSM 6.2 for a multitude of file handling needs, a rich and interesting range of hardware on offer and a fantastic price tag for 8-bays of storage, this is a fantastic NAS for professional photo editing and distribution. Synology has always been a brand that Mac users and creative individual have warmed towards, whether it is because they're software vibes so well with the Mac operating system, or because the brand's own structure emulates apple well, Synology NAS is a popular choice of photo editing environments in 2018. Although there have been many new Synology NAS released after the DS1817, Synology had a history of keeping 10Gbe connectivity at an arm's length in its devices and all too often favour a PCIe slot instead to give users the option to upgrade at a time of their choosing/expense.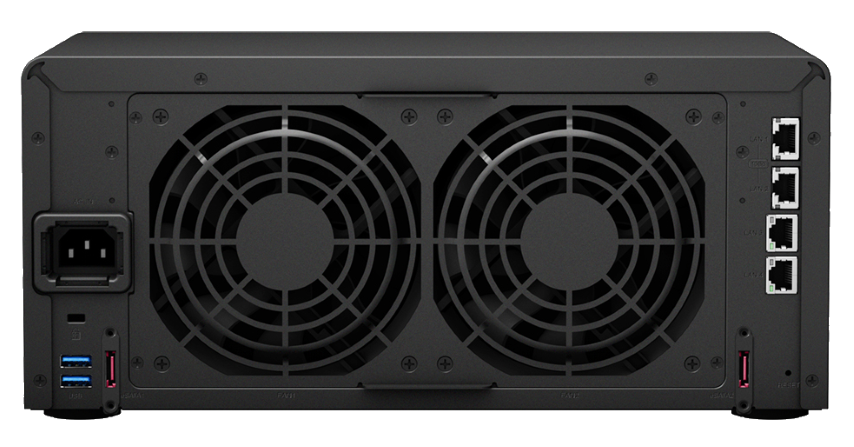 What makes the Synology DS1817 interesting is that rather than opting for the PCIe upgrade route, that you have included two 10Gbe ports (10GBASE-T Copper based) and 2x 1Gbe RJ45 ports. This means that users have several ways with which to interact with the NAS, or introduce it into the existing workflow of photo editing. A user can traditionally connect via a single port on the NAS to the existing network environment, but you can do so much more. The twin 10Gbe ports can be link aggregated (combined/trunked) with a supported switch to double the upload and download speed to the network. The 10Gb ports each provide 10x the speed of traditional network ports and can be directly connected to individual photo video editing machines (providing each device with excellent speeds for live editing). You can connect the Synology DS1817 to your home or business environment, via a network switch, and provide improved speeds for all connected users and in fact, you can link aggregate these parts as well for the potential 20Gb of network transmission to benefit ALL users.
All these network options are supported with a great file handling CPU from Annapurna inside the device and between 2/8 GB of memory. Although the DS1817 is less multimedia friendly than other Synology NAS, if you want to use a NAS as a network drive or intelligent ISCSI storage device, it is a fantastic NAS that is backed up with hundreds of good first and third-party applications available for free on the device. Which is why this is the best NAS for those looking for their first or second photo storage network device for editing their work and enhancing their workflow in 2018/19

Support this site with Ad revenue
---
2nd Place – QNAP TS-453BT3 Thunderbolt 3 and 10Gbe NAS
0-56TB, Thunderbolt 3 USB-C x2, 10Gbe, Non-linear Editing Support, Intel Celeron J3455 Quad Core 1.5 GHz (up to 2.3 GHz),8GB DDR3L Memory, 2-year warranty, 5 USB 3.0, LCD, Audio In/Out, Speaker, 2 LAN, 2 HDMI, Remote Control! – £920 + ex.VAT
Editing photos live over the network really does depend heavily on the size of the files you wish to edit. If you want to edit simple mobile phone pics at under 10MB fast and fluidly, then any NAS will do this. However, if you are looking to edit enormous works where the average picture surpasses 100 megabytes or entire bodies of work that weigh in at gigabytes per project, then you need to consider more powerful NAS that feature convenient and optimised connectivity. The QNAP TS-453BT3 is such a NAS and is easily the most affordable Thunderbolt 3 and 10Gbe enabled NAS I have ever seen. It may sound like quite the stereotype, but most of the photo editors in the commercial sector utilise 2 things more than any other, Thunderbolt connectivity and Mac devices. Thunderbolt 3 is the convenient all-in-one connection available over USB-C.
This slideshow requires JavaScript.
With this port featuring more and more in desktop and laptop devices, to have a NAS device that utilizes this speed and this type of connectivity is remarkably desirable. The QNAP TS-453BT3 can be connected directly to via Thunderbolt 3 by two thunderbolt systems simultaneously. whilst doing so, it is also connectable to the internet and to the network via 1GB and 10GB too. Even a cursory look at this displays the enormous enhancements to your workflow that is possible.

Unlike more fantastically powerful NAS devices that cost three or 4 times this units price tag, the TS-453BT3 provides the base hardware that is required for all manner of photo editing and this combined with the versatile levels of connectivity mean that a small investment in this NAS pays dividends in a big way on your creative photography workflow. The internal quad-core Intel J3455 CPU keeps things moving beautifully and this combined with four hard drive bays of RAID-enabled storage and M2 SSD bays inside for caching and internal rewrite improvements mean that the bottleneck will be removed from the flow of your data internally and externally. It may be a pinch lower in speed than it's £3,000 alternatives, as it is using thunderbolt to over IP, but it really is one of the best options for a growing photo video editor who wants it all but on a strict budget.

Support this site with Ad revenue
---
3rd Place – Synology DS1618+ 6-Bay NAS
0-84TB, PCIe Upgradable, Apple time machine, non-linear editing support, Synology Moments photo cataloguing application, 4x LAN, 3x USB 3.0, intel C3538 2.1GHz quad core CPU, 4GB DDR4 Memory, expandable by 10 HDD with DX517, 3 year warranty- £650 + ex.VAT
If you still cannot resist the appeal of the Synology DSM software and popularity among Mac users (I cannot really blame you), but are editing lots of smaller photos on the fly, then the Synology DS1618+ is most likely the best NAS for you. Unlike the DS1817, the Synology DS1618+ includes a PCIe upgrade slot that opens you up to choosing between 10Gb network connectivity or an SSD cache card upgrade (see the M2D18). Ultimately you are being given the choice between fast internal speed or fast external speeds depending on your photo editing setup. And that is the point of the DS1618+ Synology NAS, it is about choice and leveraging your budget where you want to spend it. It arrives with a capable Intel C3538 CPU and great memory options, as well as 6 hard drive bays. This means that at a little over £600 without VAT, you are able to choose where you want your photo editing NAS to evolve towards. You can adjust your storage to the most optimal configuration, then you can adjust the device to behave and perform to your requirements.
This slideshow requires JavaScript.
In real terms, this means that if you want the NAS to be fast and edit big files live on the NAS, you can install a 10Gbe card (Synology E10G18-T2) or use the 4 LAN ports which, when combined, effectively give you over 4GBe connectivity. Alternatively if what you want is the NAS to handle the files and you edit fewer files frequently, you can use an M2 SSD upgrade card such as the M2D18 and vastly improve internal read and write on the NAS.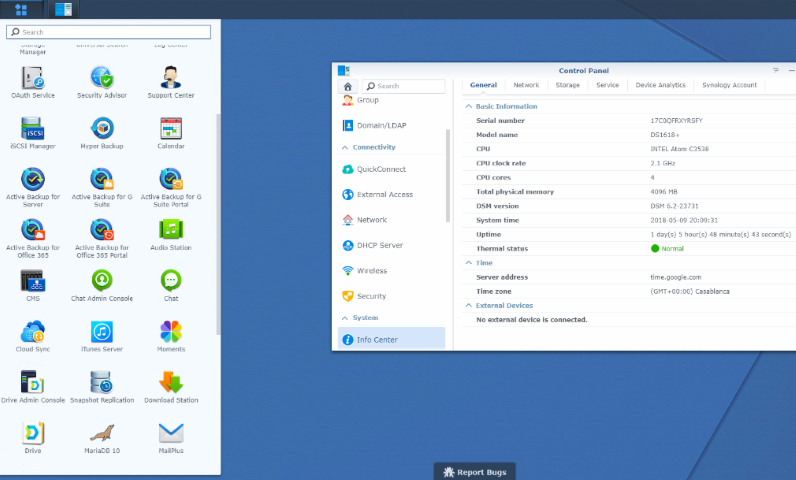 This Synology arrives with better 1st/3rd party app support than the DS1817 and at a price tag that is not just affordable, but actually pretty impressive. If you are looking for a photo editing and RAID 5/6 enabled NAS, but want more flexibility in the way you can choose to build your ideal workflow over the internet or network, then the DS1618 Synology NAS could well be the perfect NAS for you.

Support this site with Ad revenue
---
📧 LET ME KNOW ABOUT NEW POSTS 🔔
Join 1,468 other subscribers
Get an alert every time something gets added to this specific article!
This description contains links to Amazon. These links will take you to some of the products mentioned in today's content. As an Amazon Associate, I earn from qualifying purchases. Visit the NASCompares Deal Finder to find the best place to buy this device in your region, based on Service, Support and Reputation - Just Search for your NAS Drive in the Box Below
Need Advice on Data Storage from an Expert?
We want to keep the free advice on NASCompares FREE for as long as we can. Since this service started back in Jan '18, We have helped hundreds of users every month solve their storage woes, but we can only continue to do this with your support. So please do choose to buy at Amazon US and Amazon UK on the articles when buying to provide advert revenue support or to donate/support the site below.

Finally, for free advice about your setup, j
ust leave a message in the comments below here at NASCompares.com and we will get back to you.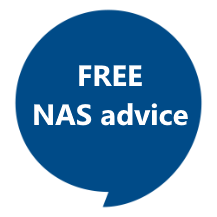 Need Help?
Where possible (and where appropriate) please provide as much information about your requirements, as then I can arrange the best answer and solution to your needs. Do not worry about your e-mail address being required, it will NOT be used in a mailing list and will NOT be used in any way other than to respond to your enquiry.
Support What We Do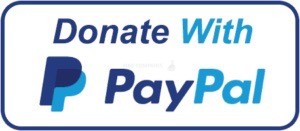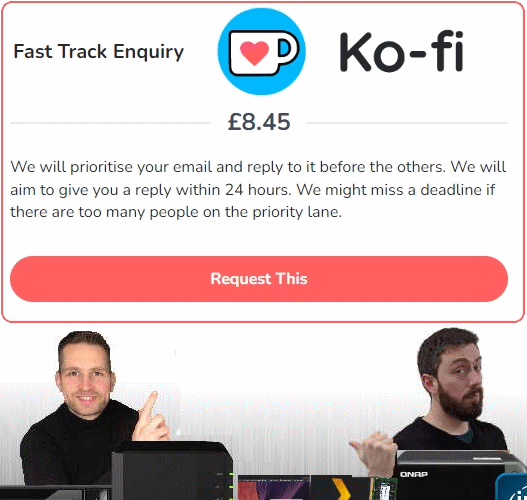 Terms and Conditions
Alternatively, why not ask me on the
ASK NASCompares forum
, by clicking the button below. This is a community hub that serves as a place that I can answer your question, chew the fat, share new release information and even get corrections posted. I will always get around to answering ALL queries, but as a one-man operation, I cannot promise speed! So by sharing your query in the
ASK NASCompares
section below, you can get a better range of solutions and suggestions, alongside my own.
This description contains links to Amazon. These links will take you to some of the products mentioned in today's video. As an Amazon Associate, I earn from qualifying purchases