New NAS news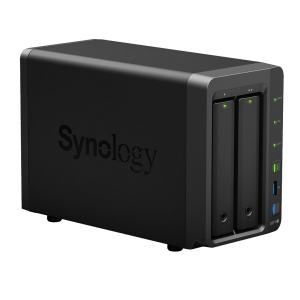 News has just arrived here at NASCompares.com that one of the best NAS units of the year, the Synology DS716+ network attached storage device is getting anew revision. Say hello to the Synology DS716+II NAS server. 
But is the 716+II a big leap or just a tiny stumble?
What is the difference between the DS716+II
and the DS716+?
So, why the change? I hear you ask. Well. rumours suggest one of two things. First that demand for the DS716+ NAS has been so great that the CPU for the device is not available and given that the newer and soon to be released Synology DS916+ is arriving with the Intel Celeron N3160 Quad Core 1.6GHz that can be bursted to 2.24GHz, they have decided to add this chip to the newer version, the Synology DS716+II.
Why did Synology change the NAS hardware?
On the other hand, maybe Synology NAS like QNAP is bring out different versions of their NAS devices – Once again like the DS916+ NAS that arrives in both a Synology DS916+ (2GB) version and a larger Synology DS916+ (8GB) NAS server model.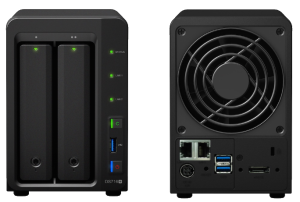 The other reason is regarding the NAS community and their demand for higher spec from their hardware. Of course there ARE better CPU's out there – but I cannot complain if the DS716+II arrives with a newer CPU. I wish I could tell you there we're more difference in the DS 716+ II, but sadly the only other change is the price. The Synology DS716+II is available now from SPAN.COM and will be more expensive than it's predecessor, the DS716+. So if you were thinking about buying this quality, quad-core NAS and budget is an issue – I urge you to snap up the older unit and buy your NAS at SPAN.COM now.
Where to buy the Synology DS716+II?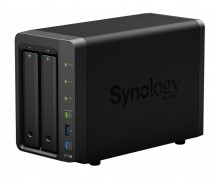 Click here to Buy the Synology DS716+ NAS from .COM
2-Bay DiskStation NAS
DS716+
Intel Celeron N3150 64-bit Quad Core 1.6 burst to 2.08 GHz
£289.00 ex.VAT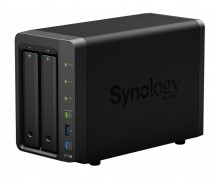 Click here to Buy the Synology DS716+II NAS from .COM
2-Bay DiskStation NAS
DS716+
Intel Celeron N3160 quad-core 1.6GHz, burst up to 2.24GHz
£314.00 ex.VAT
Here is a detailed comparison of the two devices – as you can see, No change beyond the price and that CPU
https://nascompares.com/xxx//compare/DS716+-vs-DS716+II/51145-58514
General Performance
The DS716+II same as the DS716+ is made by Synology. People often choose Synology because of user friendly interface as well as being suited for Mac and Windows based environments. It is relatively easy to set up and use, and those who are new to Network Attached Storage are advised to go for the Synology. Unlike the DS716+ this box has the Intel Celeron N3160 quad-core 1.6GHz, burst up to 2.24GHz processor. Just like the DS716+ this box has 2GB RAM.
About Connections
There are two LAN ports on this box, making it a good home or small business NAS as you can utilise Link Aggregation and Failover support. ThreeUSB3 ports on this Synology is offering you up to 5Gb/s transfer speeds of external devices. It is fast enough to get your files through fairly quickly with this speed and make backing up with an external drive or Apple Time Machine a quick and easy process. There is one eSATA port on DS716+II giving you up to 6Gb/s transfer speeds.
About Usage
With two bay unit you are having additional advantages. You may choose your box to be set up as JBOD, RAID0 or RAID1. RAID 0 would be good for non-critical storage of data when you need it to read and written at high speeds. It could give you good performance. Besides you can still access your documents or media files over your private network or even internet.
Price And Warranty
This box comes with 3 year warranty for your peace of mind and long term hardware security. This is the most expensive box with the price tag£314.00.