Which is the best NAS for Plex Media Server?

 Have you ever heard of Plex? Of course you have, why else would you have come here! So, you have made the big decision and want to put all your media (Pictures, music and video alike) in a network enabled device so you can access anywhere in the home, anywhere in the country and indeed, anywhere in the WORLD. However the entire task can appear quite daunting to those who are less versed in the wonderful world of data storage and the learning curve quite steep.
To assist in this arena, many companies have delved into the service of helping you share your data. Chief among them is Plex. Giving you the ability to not only share all of your data to more devices than any other service, they will also fill in the blanks in your catalogue. Providing Thumbnails, filling in descriptions and sorting your digital media files in a far more pleasing user interface. Think of the likes of Amazon Instant, Netflix and over Video on Demand (VOD) services and they are just a small bite of what Plex Media Server can give you.
 The first step to building a Plex Media Server on a NAS, is choosing the right NAS. Not all Network attached Storage devices are suitable for a Plex Media Server. A few of the key brands to look for are:
Plex, 1080p Output and Trancoding – What is the big problem?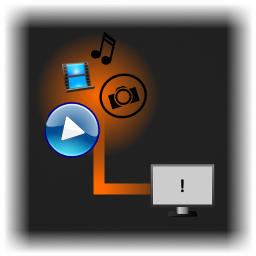 So, you've decided to buy a NAS for your Plex Media Server. But how do you know which one is the most suitable? The prices for Network-Attached Storage have really tumbled down in recent years and for as little as £100, you can really pick up a bargain. However before you get your wallet out, it's worth remembering that those these lower end, home NAS devices will support Plex, they will not have sufficient hardware power to display a 1080p (HD) video file to your other Plex enabled devices. This is all down to something called 'Transcoding'. Transcoding is the ability to take a large/small file and then change/convert it to a more suitable/optimised version for your destination device. For example. Your 4GB 1080p MKV file may look incredible on your Smart TV… but once you start streaming it your iPad, you will have a file that is too big, too laggy and less suitable for your device. This also works the other way around for larger devices and inevitably is the main reason many will spend the extra £100 and get a superior NAS. When you access a file via plex, the following will occur:
Once clicked, Plex will request information on the media from the Server (your NAS)
When it has media information, alongside with the available settings settings (such as Direct Play, Stream Quality, Direct Stream settings), Plex will determine whether it can play the media directly from the NAS as it is (Direct Play) or whether it will need help from the Server to adapt the file.
If Plex requires hardware assistance, the NAS will automatically attempt to transcode the media file to a format that the Plex software on the destination device can use.
The Plex software on the destination device will continue to play the file in the new format and will continue to do so as long as the NAS can continue to trancode the media quicker than the file is played. Otherwise the NAS will automatically downscale the file more to ease transit (lowing it to 480p for example).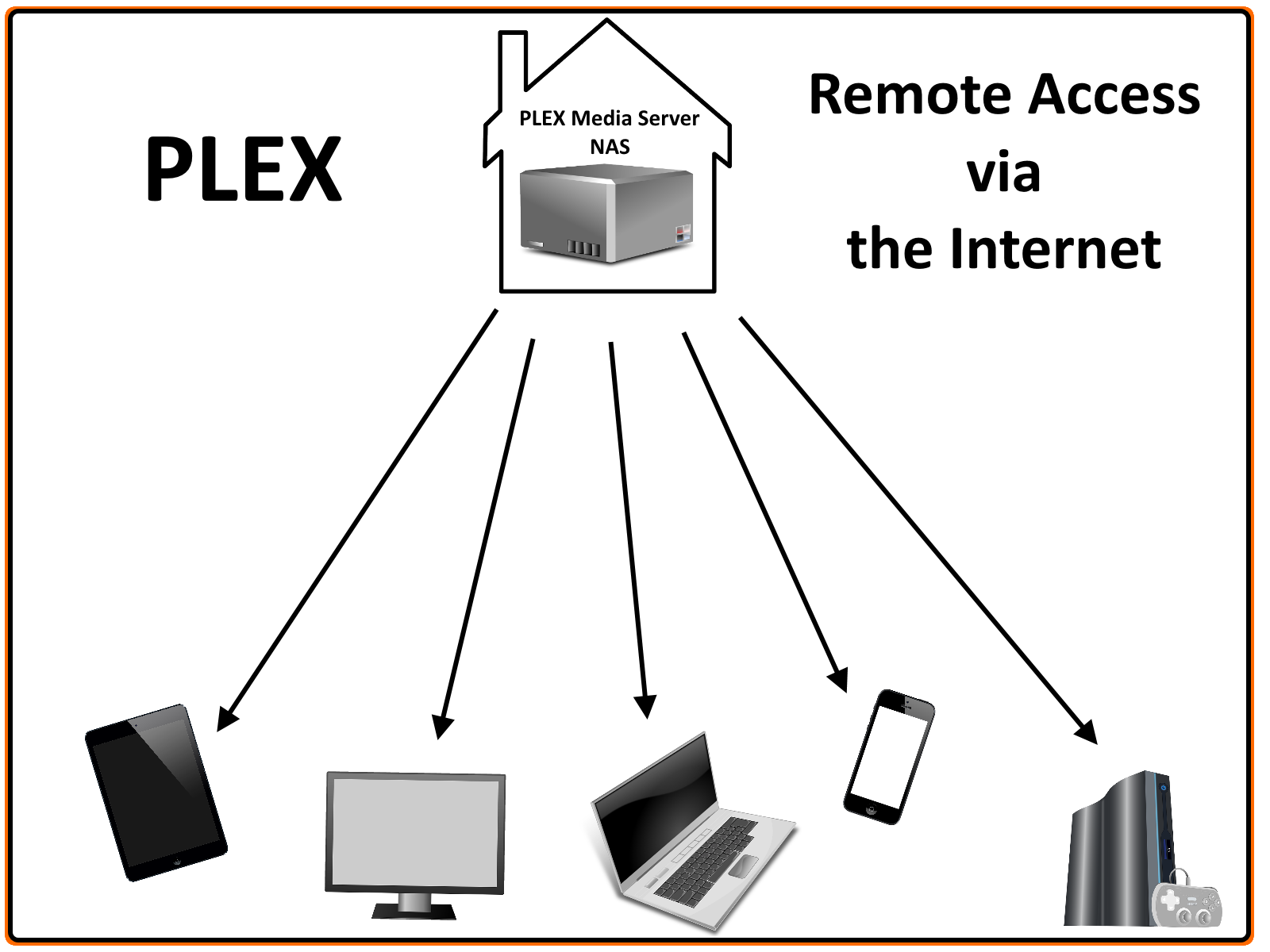 Different Media types use different media extensions (eg, Mp3 is a music file format that many are familiar with). Different formats are generally used for higher resolution files. So, typical formats you will encounter are:
Video codec (H.264, divx, xvid, etc.)
File container (mkv, mp4, avi, etc.)
Audio codec (DTS, AC-3, AAC, MP3, etc.)
As well as the Subtitle format(SRT, VOBSUB and PGS.
Be sure to check the media formats on the bulk of your collection to ensure that the media output you require is possible with the NAS you have in mind.
How and where do I sign up for Plex? How much does Plex Cost?
The Plex Application for your NAS, Mac, PC, Android device is free and available in the NAS App store, iTunes and Google Playstore at no additional cost, though the free apps, though serving as an excellent introduction, will soon feel limited and we advise that if you upgrade to the Plex Pass subscription service for vastly improved options and add-ons. To begin setting up your Plex Media Server, you will need to head over to Plex and set up your account (use the below link) so you can have all your movie, TV show, music, and photo collections at your fingertips. Anywhere you go, on the devices you love.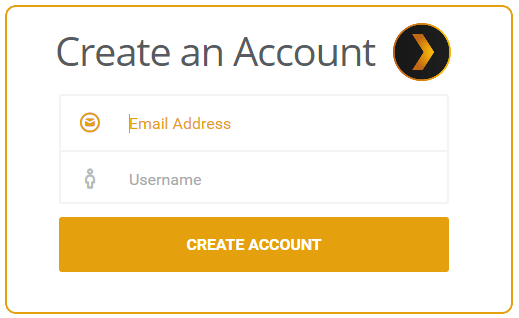 If however you wish to skip straight to the good stuff and set up your Plex Pass Membership immediately so you can get your Plex Media Server at 100%, use the link below to take walk you through setting up your Plex Pass today!

How to choose the right NAS for a Plex Media Server – Which CPU?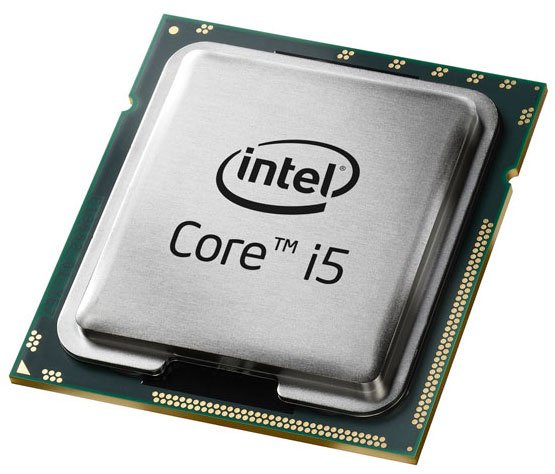 So now you know about Plex Media Server and Transcoding. Now the most important bit… the Hardware. Just because a NAS is expensive, doesn't mean it is suitable for your perfect, 1080p Plex NAS server. A number of factors effect a Network Attached Storage unit's ability to comfortably run a Plex Server, from Memory and Manufacturer to software and Plugins. However the most important factory of all is the CPU. The processor of the NAS device is important because within its coding, it will have its own strength and weaknesses in the field of transcoding.
Typically NAS units use one of three kinds of CPU:
An x86 Processor – A high end chip that (if more than 2.0Ghz in frequency and dual/quad cores) will be able to handle transcoding with relative ease across all your Plex enabled devices all the way upto 1080p High Definition and is even popping up in 4K UHD Devices. These are typically found in the majority of QNAP and higher end Synology devices.
An ARM Processor – These are less proficient than the x86 chip and will struggle transcoding at 1080p and may even have difficulty at 720p High Definition. These are typically found in home and small business units (Synology 2 BAY units, as well as WD My Cloud and Seagate NAS). However they are still a very prominent CPU and an excellent NAS processor in general.
A PPC (Power PC) Processor – Very much the lower end of the spectrum. These Processors are not particularly capable of any kind of real-time transcoding and will struggle to give you the optimal output via your Plex Media Server to your Network Enabled Device. We generally do not recommend them for in a Plex Media Server environment and are found in low end, budget NAS devices.
I'm confused, can you recommend a NAS for my Plex Media Server?

Here is what we recommend for those seeking upto 1080p output from their Plex Media Server
Click to Buy

The Synology DS1815+

2000MB RAM

Intel Atom C2538 Quad Core 2.4 GHz

 £555 ex.VAT and Media

Click to Buy

The QNAP TVS-682-I3-8G

8GB RAM

Dual-core Intel® Core™ i3-6100 3.7 GHz

 £975 ex.VAT and Media

Click to Buy

The QNAP TS-251+

2GB RAM

Intel Celeron J1900 2.0GHz Quad Core (up to 2.42GHz)

 £210+ ex.VAT and Media

Here is what we recommend for those seeking upto 720p output from their Plex Media Server
Click to Buy

The Synology DS916+8G

8GB RAM

£410+ ex.VAT and Media

Click to Buy

 The QNAP TS-253A

4GB RAM

Intel Celeron Braswell N3150 1.6 GHz Quad Core (up to 2.08GHz)

£240+ ex.VAT and Media

Click to Buy

The Synology DS716+II

2GB RAM

Intel Celeron N3160 quad-core 1.6GHz, burst up to 2.24GHz

 £310+ ex.VAT and Media

Here is what we recommend for those seeking upto 480p / 576p in SD output from their Plex Media Server
Click to Buy

The WD MyCloud EX2 Ultra 

1GB RAM

Marvell ARMADA 385 dual core 1.3 GHz

 £140+ ex.VAT and Media

Click to Buy

 The Netgear ReadyNAS 210-2 RN21200-100NES

2GB RAM

Quad core 1.4GHz High Performance ARM Cortex A15

 £195 ex.VAT and Media

Click to Buy

 The Synology DS216play

1GB RAM

STM STiH412 dual-core 1.5GHz

 £165 ex.VAT and Media
For more information of Plex and Plex Media Servers, take a moment to listen to Robbie at SPANTV explain it a little more.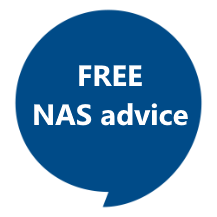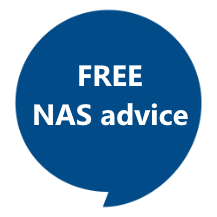 Need Help?
Where possible (and where appropriate) please provide as much information about your requirements, as then I can arrange the best answer and solution to your needs. Do not worry about your e-mail address being required, it will NOT be used in a mailing list and will NOT be used in any way other than to respond to your enquiry.