Brand new 6-Bay for 2018
Information regarding a brand new Synology NAS for 2018 has been uncovered (excellent work by iDomiX here) and it looks like we are finally going to see a REAL player to join the DS1817+ and DS1517+ NAS. I think it is fair to say that when the Synology flagship 5-Bay and 8-Bay were released, many users were a little underwhelmed by the specifications. There is no doubt that they are solid, tried and tested NAS hardware options – the issue was that (with the exception of a PCIe slot and the option of more RAM) the hardware was identical to that of the 2015 released DS1515+ and DS1815+. This was made extra controversial by the comments being handed around about issues surrounding the intel atom based CPU inside these devices. Since their release, the DS1817+ and DS1517+ have gone on to prove many of those critics wrong and aside from a questionable support of 4K, they are great devices that arrive at a great price point in terms of both hardware and software support. However, the news of the DS1618+ 6-Bay NAS has really, really shaken things up! So what is the new DS1618+ NAS about and what is it that makes it so different to what we have seen before: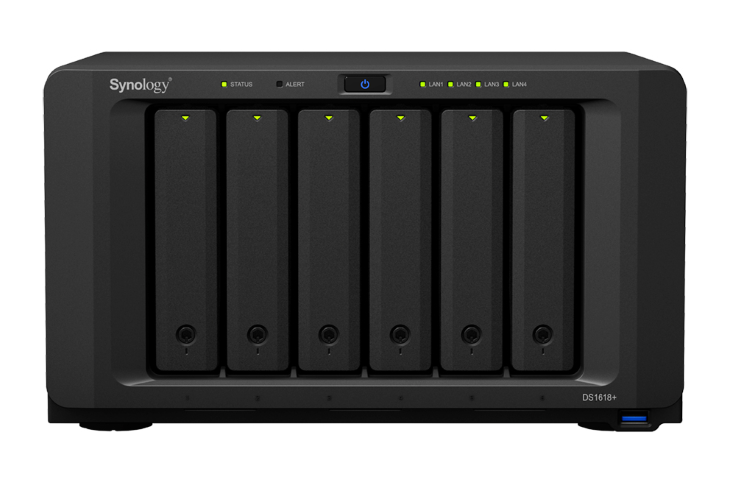 What is so special about the Synology DS1618+ NAS
This is not the first time Synology have looked into a 6-Bay NAS device. This is, in fact, their second 6-Bay NAS of their 2018 series. Their first was the DS3018xs and although they look the same, they are very different beasts and intended for a very different audience. See how they compare below:
How the DS1618+ and DS3018xs Compare
NAS Model
Synology DS3018xs
Synology DS1618+
£1150+ ex.VAT
£700-710 ex.VAT

(TBC)

CPU Model
Intel Pentium D1508
Atom Denverton C3538
CPU Architecture
64-bit
64-bit
CPU Frequency
Dual Core 2.2 GHz 2.2 (base) / 2.6 (turbo) GHz
Quad Core 2.1Ghz
Hardware Encryption Engine (AES-NI)
 YES
YES
Memory
System Memory

8 GB DDR4 ECC SO-DIMM

4 GB DDR4 NON-ECC SO-DIMM

Memory Module Pre-installed

8GB (1 x 8GB)

4GB (1 x 4GB)

Total Memory Slots

2

2

Memory Expandable up to

32 GB (16 GB x 2)

32 GB (16 GB x 2)

Storage
Drive Bays
6
6
Maximum Drive Bays with Expansion Unit
30
16
Compatible Drive Type

3.5″ SATA HDD
2.5″ SATA HDD
2.5″ SATA SSD

3.5″ SATA HDD
2.5″ SATA HDD
2.5″ SATA SSD

Maximum Internal Raw Capacity
72 TB (12 TB drive x 6) (Capacity may vary by RAID types)
72 TB (12 TB drive x 6) (Capacity may vary by RAID types)
Maximum Single Volume Size

200 TB (32GB RAM required, for RAID 5 or RAID 6 groups only)
108 TB

200 TB (32GB RAM required, for RAID 5 or RAID 6 groups only)
108 TB

Hot Swappable Drive
 YES
YES
External Ports
RJ-45 1GbE LAN Port
4 (with Link Aggregation / Failover support)
4 (with Link Aggregation / Failover support)
USB 3.0 Port
3
3
Expansion Port
2
2
PCIe
PCIe Expansion
1 x Gen3 x8 slot (x8 link)
1 x Gen3 x8 slot (x8 link)
File System
Internal Drives
External Drives

Btrfs
EXT4
EXT3
FAT
NTFS
HFS+
exFAT*

Btrfs
EXT4
EXT3
FAT
NTFS
HFS+
exFAT*

Notes
exFAT Access is purchased separately in Package Center.
exFAT Access is purchased separately in Package Center.
As you can see, they seem very similar in terms of external hardware, but inside we see a newer atom CPU revison and different memory options. Also, because this is part of the +/PLUS Synology flagship series and not the XS series, you will not have a 5 year warranty or the SRS (Synology replacement service). The result is that the new Synology DS1618+ will have a much more affordable price tag.
There is still no confirmation on a price, but based on current models, the price above is our best estimate at this time.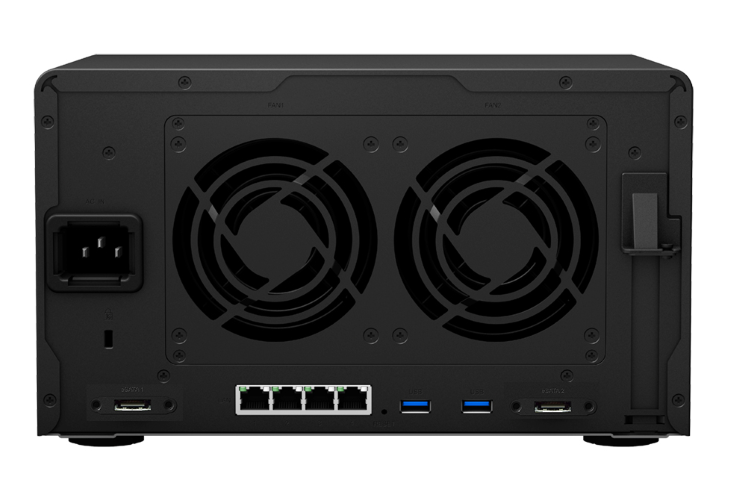 What else should I know about the DS1618xs and when is it released?
We have new information incoming on the Synology DS1618+ NAS and will, of course, publish them on our Youtube channels, as well as here of course, so do not forget to subscribe. However below is our confirmed information:
The Synology DS1618+ NAS Specifications


Atom Denverton C3538 Based CPU inside, Quad core 2.1GHz
PCIe slot for adding the M2D17 m.2 SSD PCIe Card, the New M2D18 NVMe based SSD Cache Card or 10Gbe and 40GBe NIC card
2x eSATA expansion ports for adding 2x DX517 Boxes
38.947 Read IOPS 27.627 Write IOPS (iSCSI)
1.551MB/s Read 586MB/s Write over 10GBe and with SSD
6 bays of storage, up to a maximum 16 with expansions (6+5+5)
4GB DDR4 non-ECC SODIMM, expandable up to 32GB
4x 1GbE LAN ports
BTRFS or EXT4 FIle system
Mac and Windows Compatible
Arrives with DSM 6.1 or 6.2 (once out of beta)
RAID 0, RAID 1, RAID 5 RAID 6 and SHR Support
3x 2.0 PCIe slots
3 Years Warranty
These is also mention on numerous sources on the internet of the final release of the Synology Mesh router MR2200ac (tri-band WiFi mesh system MR2200ac with 5 GHz). However, Synology did not give specific details about this model, so we need to be patient.
Need Advice on Data Storage from an Expert?
We want to keep the free advice on NASCompares FREE for as long as we can. Since this service started back in Jan '18, We have helped hundreds of users every month solve their storage woes, but we can only continue to do this with your support. So please do use links to Amazon Amazon UK on the articles when buying to provide advert revenue support or to donate/support the site below.


Finally, for free advice about your setup, j
ust leave a message in the comments below here at NASCompares.com and we will get back to you.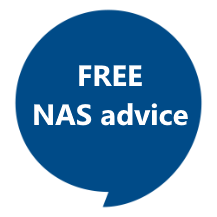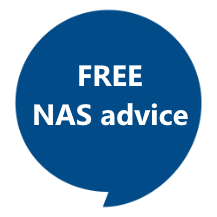 Need Help?
Where possible (and where appropriate) please provide as much information about your requirements, as then I can arrange the best answer and solution to your needs. Do not worry about your e-mail address being required, it will NOT be used in a mailing list and will NOT be used in any way other than to respond to your enquiry.
Terms and Conditions
Alternatively, why not ask me on the
ASK NASCompares forum
, by clicking the button below. This is a community hub that serves as a place that I can answer your question, chew the fat, share new release information and even get corrections posted. I will always get around to answering ALL queries, but as a one-man operation, I cannot promise speed! So by sharing your query in the
ASK NASCompares
section below, you can get a better range of solutions and suggestions, alongside my own.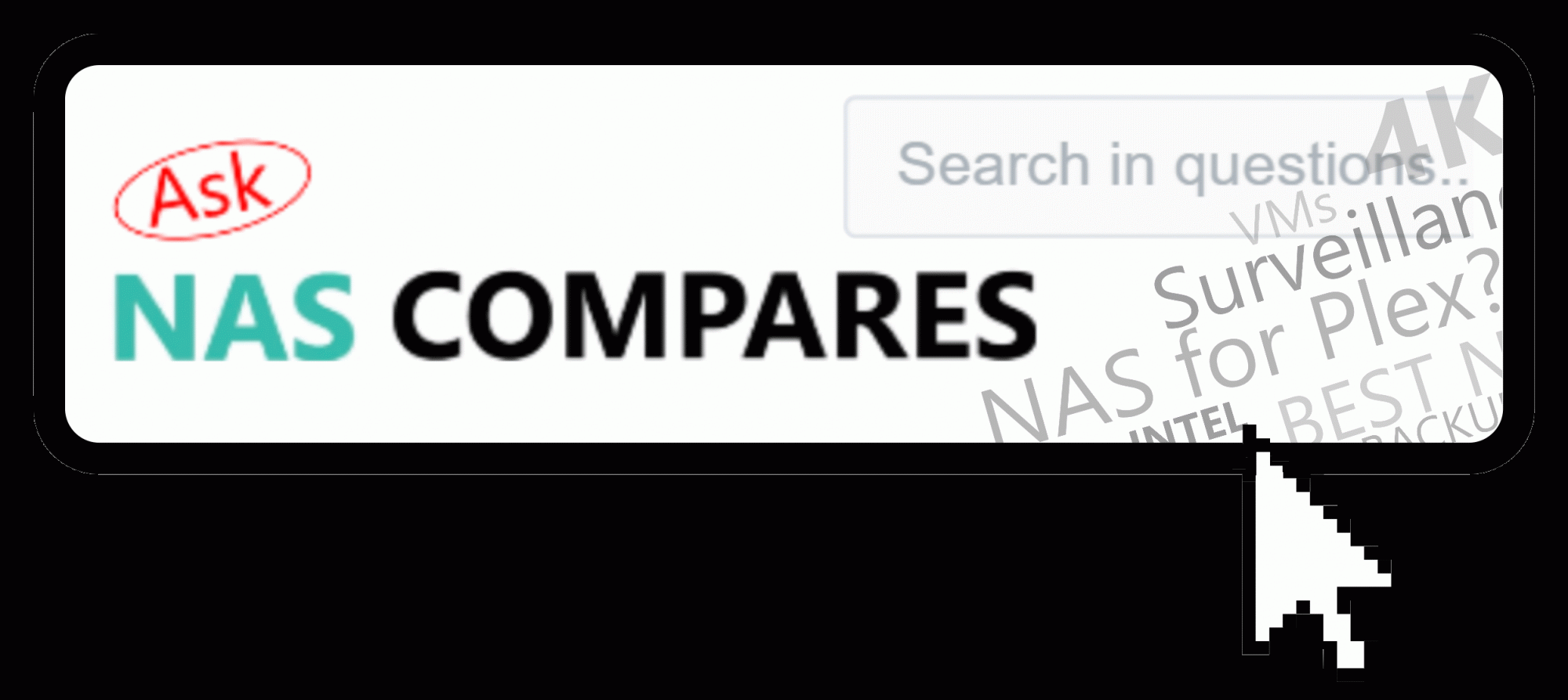 Home: https://www.backblaze.com/cloud-backup.html#af9rgr
Business: https://www.backblaze.com/business-backup.html#af9rgr
Comparison with other service providers: https://www.backblaze.com/best-online-backup-service.html#af9rgr