Qnap Qphoto App. I came across your Youtube video about the Qphoto mobile app while searching for help on an issue I am having with my Qnap nas. I have saved many photos onto the Nas and want to be able to view and edit them on my Android mobile phone. But the Qnap apps Qphoto and Qfile do not offer image rotation as an option. In Qfile the option isn't there, in Qphoto the icons for rotation are there but this is only for display. When you click out of the photo then back in it has reverted to its original position. It is really frustrating not to be able to edit images from my nas on my phone. I asked Qnap but they either didn't get it or didn't see it as a problem. Is there an Android app which will do this?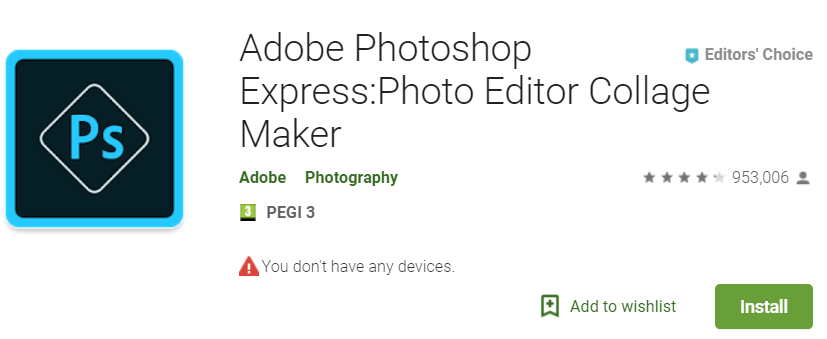 PHOTO EDITOR
– Basics: Crop, straighten, rotate, and flip your photos. Remove red eye and pet eye.
– Auto-Fix: A one-touch adjustment for contrast, exposure, and white balance.
– Blemish removal: With user, friendly one touch, remove spots, dirt, and dust from your photos.
– Corrections: Instantly light up your selfie or photo with slide controls for clarity, contrast, exposure, highlights, shadows, blacks, whites, temperature, tint, sharpen, saturation and vibrance.
– Filters or Looks: A new smart way to turn any photo into artwork – choose from over 80+ preset eye-catching fun styles. You can control intensity of your looks for realistic photo effects.
– Watermark images: Easily add custom text or graphical watermark on images.
– Customization: Create and save your own Looks.
– Photo Frames: Add a distinctive personal touch to your photos with over 15 borders and frames. For a harmonious look, match the border color with the colors in the image.
– Raw photo support: Import and edit photos in raw format.
– Share: Easily share to all your favorite social sites: Facebook, Twitter, Instagram, and more.
– Watermark images: Easily add custom text or graphical watermark on images.
– Image resize: Use this option to resize an image before saving.
– JPEG Quality output – Customize the quality and size of your output image.
Acronis True
Image
is a backup software which will let you backup Computers, Android Phones or Apple iPhones to your NAS. It is an incredible app because not only it can backup few folders, but also an entire image of your computer. This is super important if you need to get your computer restored ASAP after a massive system crash, virus or other disasters (
Manual to set up NAS as backup destination
). Backing up a mobile device means capturing all of the data – including contacts, calendar, photos, videos and other files – so you still have them if something happens to your smartphone or tablet.
Backup software for mobile devices makes sure you are saving copies frequently, reliably and safely. It automatically produces a backup and makes it easy to restore your files.
Link to 
Acronis True
Image= http://aklam.io/biKQsh
Find regulary updated NAS offers here
Of course I would prefer you choose
AMAZON UK
AMAZON USA
to buy your perfect solution, however, if you would rather buy locally, please use the links used above to take you to your local Amazon store and help support this free advice service with ad revenue. More ways of supporting the blog are described
HERE