Yes. Using most common RAID types simplifies things later. Make sure you move drives from your old NAS to the new one in exact order they were. Qnap will recognise the RAID and guide you through the migration wizard. If it doesn't come back to me.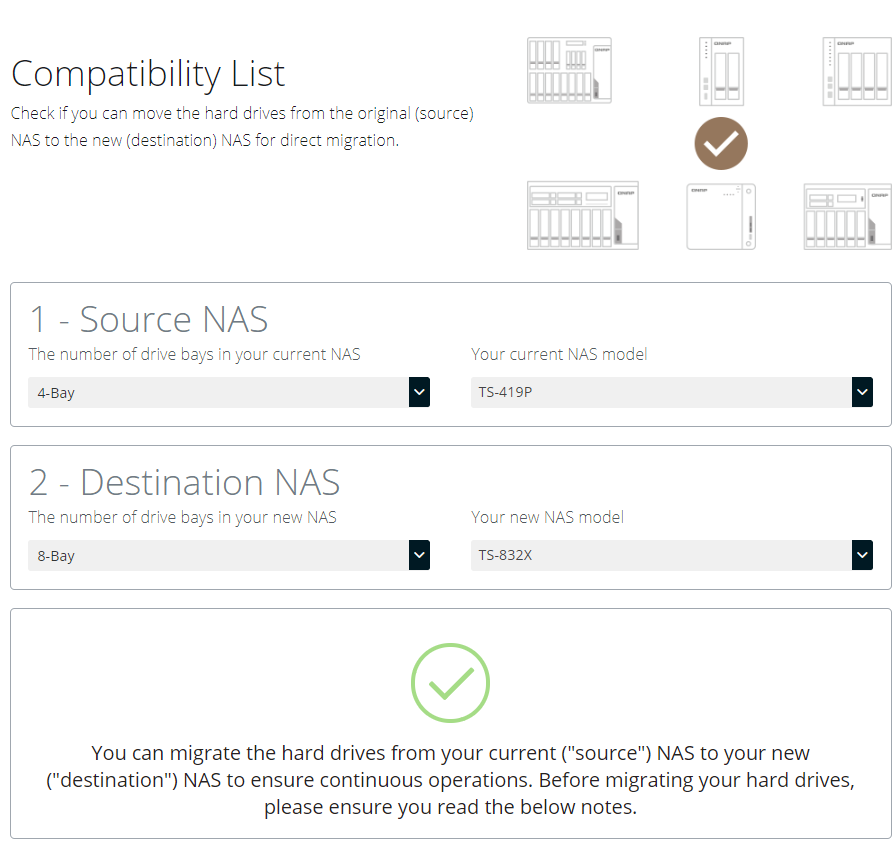 Please note:
The destination NAS should contain enough drive bays to accommodate the hard drives from the source NAS.
It is recommended that the source NAS and destination NAS are both using the most-recent version of QTS.
Check the drive bay sizes of both the source NAS and destination NAS and ensure that your hard drives are compatible with the destination NAS.
After system migration, the following may occur:

Storage settings (including Qtier and SSD caching) may be changed.
Network and virtual switch settings (including Port Trunking, Virtual Switch, Thunderbolt, and USB QuickAccess) may be changed.
If the destination NAS has less RAM than the source NAS, some features and applications may not be supported (including Virtualization Station, Qsirch, and Snapshots).