Can I stream 4K remotely without transcoding?
There are few things to check before you try to stream 4K remotely.
Internet upload speed at the Plex server location
Internet download speed at the location of streaming
File bitrate of you video/movie
TV/mobile ability to play 4K resolution and file format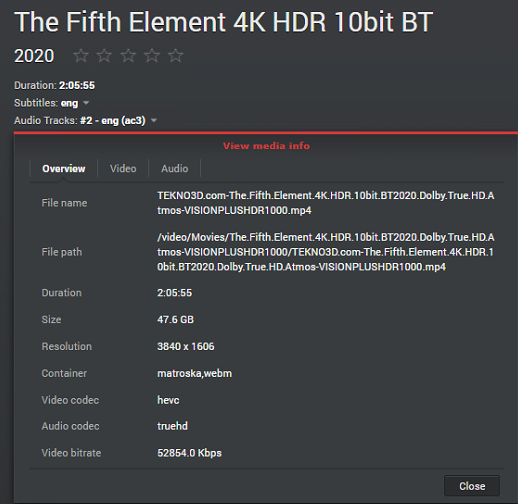 You can convert video bitrate into Megabits per second (which is usually a measurement for your internet connection). You can also use Google SpeedTest command to check your Internet speed.

If the video bitrate is smaller than Your upload/download speed then it will play just fine without transcoding.
I hope this helps.
If you like this service, please consider supporting us.
We use affiliate links on the blog allowing NAScompares information and advice service to be free of charge to you.
Anything you purchase on the day you click on our links will generate a small commission which is
used to run the website. Here is a link for
Amazon
and
B&H
.
You can also get me a ☕
Ko-fi
or old school
Paypal
. Thanks!
To find out more about how to support this advice service check
HERE
If you need to fix or configure a NAS, check
Fiver
Have you thought about helping others with your knowledge?
Find Instructions Here
☕ WE LOVE COFFEE ☕

Or support us by using our affiliate links on Amazon UK and Amazon US