How to enable two-way SYNC between local and remote Synology NAS with Encrypted Connection?

If I am going to this extent to protect my data then I also wonder if I could kill 2 birds with one stone. I have an office at my alternative property back in Sydney that I also use as an office when I need to be in the city.

Could I backup my DS1621xs+ to a NAS at my property in the city and locally utilise that data-set on that NAS when I am working from the city office and have it replicate any data changes back to the DS1621xs+? This latter requirement may influence the backup strategy / hardware choice. If possible would this utilise Synology Drive, HyperBackup or both?
Yes, there are few ways to SYNC your two NAS systems (hyper backup rsync, shared folder sync, Drive). But only Drive ShareSync will allow two way syncing. Whatever you do on any of these two NASes will be synced to another NAS.
Before you start do the following steps only on one NAS. Preferably the one you are next right now.
First, you need to open Synology Drive Admin Console and enable shared folder you want to sync.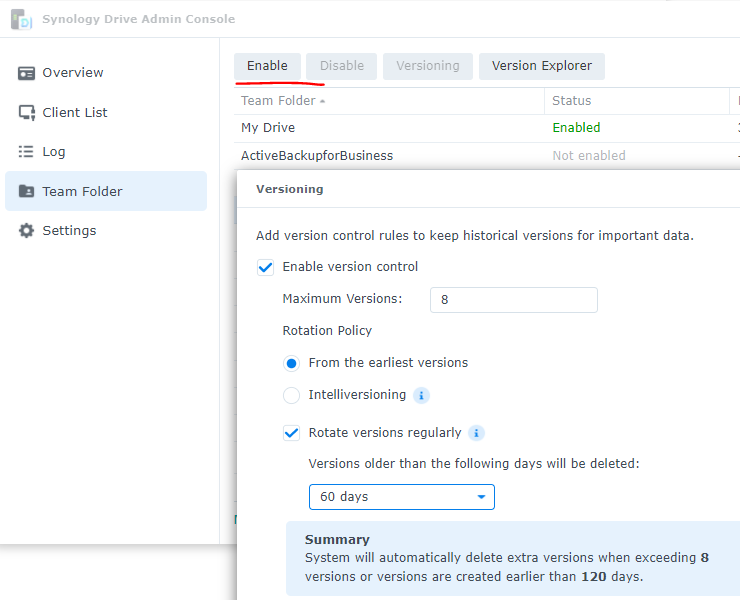 You can also enable version control. This will allow you to restore previous versions of the file. Just in case you change something by accident.
You can then open Synology Drive ShareSync app and connect to your remote NAS.
You can use Quickconnect (tunnel connection) or domain (if you have one) or an IP (if you have enabled port forwarding). Type in remote NAS admin username and password.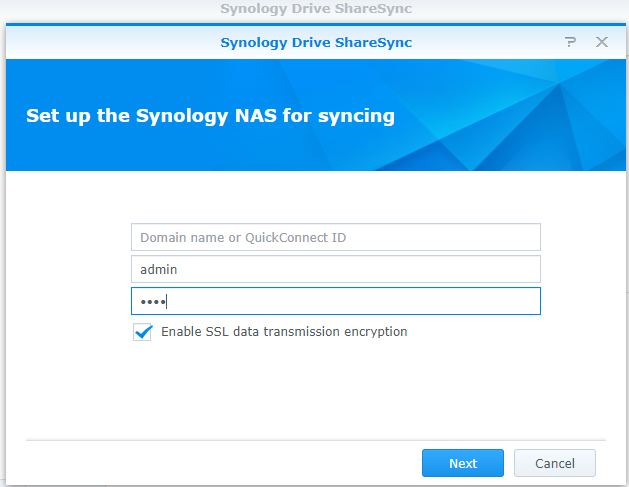 If this is a second remote NAS to sync you can click plus button and repeat the process.
When you click on Synced Folders tab, you can select particular subfolders to sync instead of syncing everything.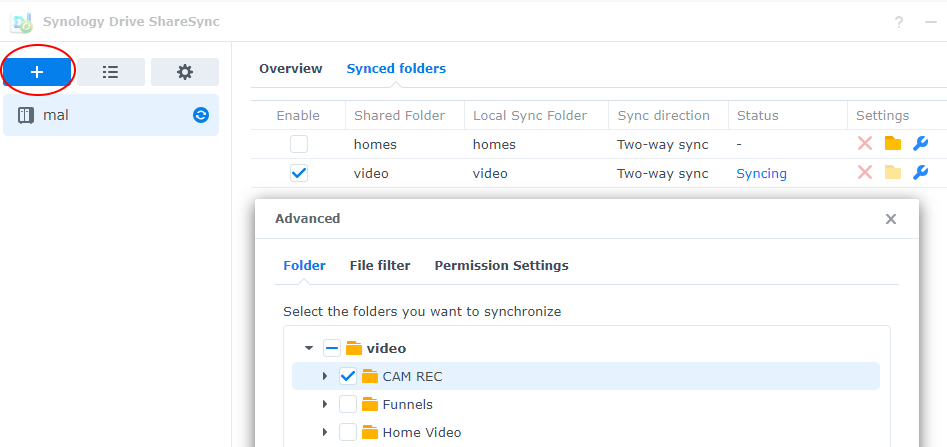 You can also select File Filters. If you want to sync only certain file types.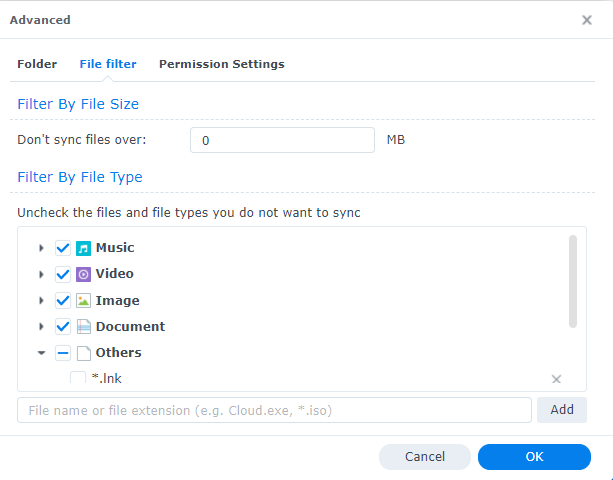 You can also choose what permissions to sync. If there are rules set for a few files that can interact with them, you get a choice to keep these rules remove them after sync.
You can also choose only to upload or only download files.
And lastly, enable file consistency checks. To be sure all files contents are the same as well.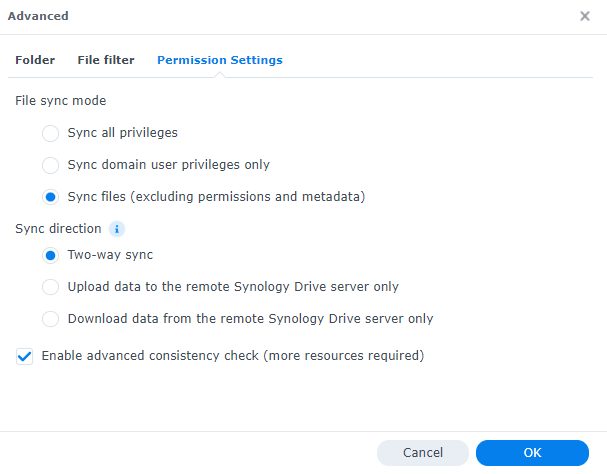 I hope this helps.