How to Find Users Currently Connected to Your NAS?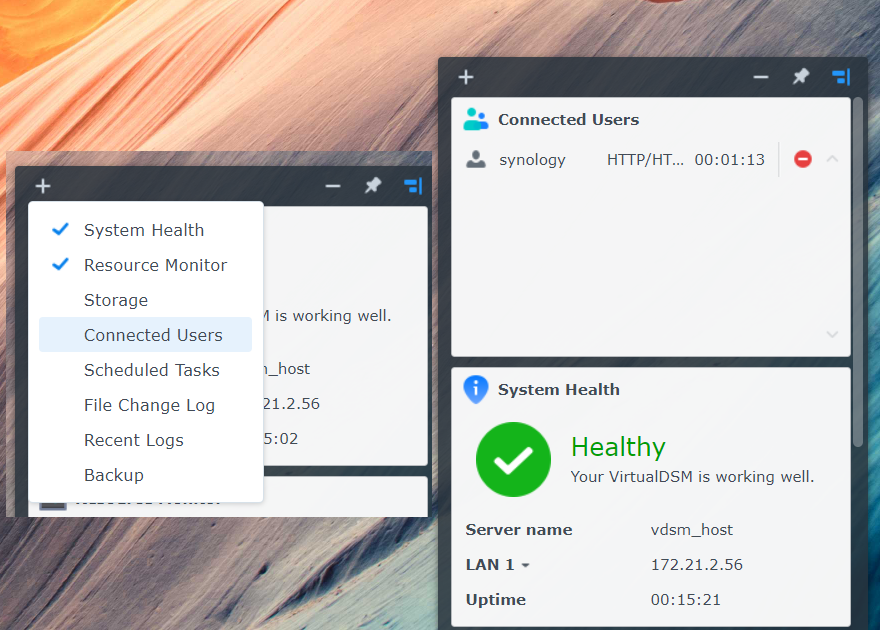 Connected Users
On this tab, you can view and manage the clients who are currently connected to the system and accessing resources. This section displays clients that are connected via HTTP, TELNET, SSH, SMB/CIFS, AFP, FTP, and NFS.
To manage current connections, do any of the following:
Click Save to export the current list to an HTML file.
Click Refresh to refresh the list.
Click Kill connection to stop the user from accessing the resource. The disconnected user has to authorize again to gain access to the resource.
Click Disable user to disable the user. To enable the user again, go to Main Menu > Control Panel > User.
Note:
The Kill connection option does not work with NFS clients.
If NFS clients do not unmount shared folders properly, they might still appear in the list of connected users.
If the Synology NAS restarts, NFS clients that were previously connected will not appear in the list of connected users.