Maximum thunderbolt 3 lengths and how to extend it

Can I connect a DROBO 5D3 using a 2 meter TB3 40gpbs Active cable to your docking station then to another 1 or 2 meter TB 40gpbs Active cable connected to iMac Pro?
The DROBO 5D3 Located 10′ -12′ away fro iMac Pro.
The longest TB3 40gbps active cable I can find is 6.6′ (2 meters)
Yes, there are no longer cables than 2 meters. And yes, you can extend your cable using a dock with daisy-chaining functionality. This will add £200 cost to the solution though unless dock is used for other tasks too. Also with a longer cable, you lose potential speed (Drobo filled with HDD would perform anyway around 10Gb/s, SSD would be faster).
Otherwise, Thunderbolt 3 adapter to Thunderbolt 2 and TB2 optical cable could be taken into a consideration allowing you to have dozens of meters long cable.
Look for a Corning Thunderbolt Optical  –  USA     UK    DE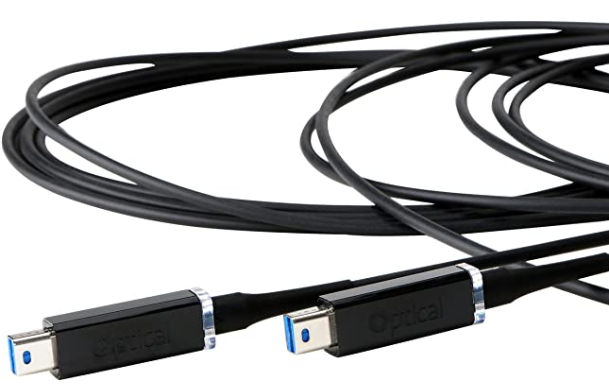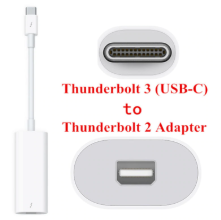 Is there a maximum cable length for Thunderbolt 3 technology?
Thunderbolt 3 passive cables have maximum lengths. Startech currently have the following passive Thunderbolt 3 copper cables:
0.5m (1.65ft) TB 3 (40Gbps) USB-C Cable – Thunderbolt 3 and USB-C Compatible
1m (3.3ft) TB 3 (20Gbps) USB-C Cable – Thunderbolt 3 and USB-C Compatible
2m (6.6ft) TB 3 (20Gbps) USB-C Cable – Thunderbolt 3 and USB-C Compatible
The maximum length of the cable refers to the maximum length at which the cables perform optimal speeds while also delivering other enabled features (power or video data). In the future Startech will offer active cables which will provide 40Gbps of bandwidth at longer lengths.
Is There extension cable available?
Yes and no. You can extend USB Type C which is compatible with Thunderbolt 3 connection. Instead of 40Gb/s bandwidth you will get 10Gb/s (or 5Gb/s with USB3.0). But if you look at the max speed of connected device- this might be all you need.
What is maximum single cable length?
It is 2 meters. Longer cable will mean reduced bandwidth.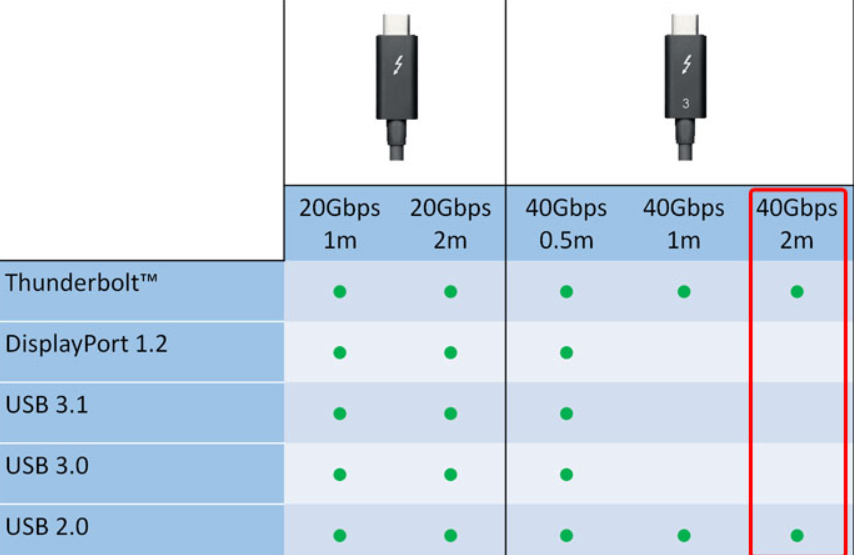 Can I extend TB3 with docking station?
Yes, you can daisy-chain up to 6 times.
Can I get Thunderbolt 3 cable longer than 4 meters?
Not a copper cable, but Optical Thunderbolt 2- yes. Here is a 10 metre TB2 cable
What is the maximum length of daisy-chained Thunderbolt 3?
You can connect up to 6 daisy-chained Thunderbolt 3 devices.
What speed do I get with different size USB and Thunderbolt cables?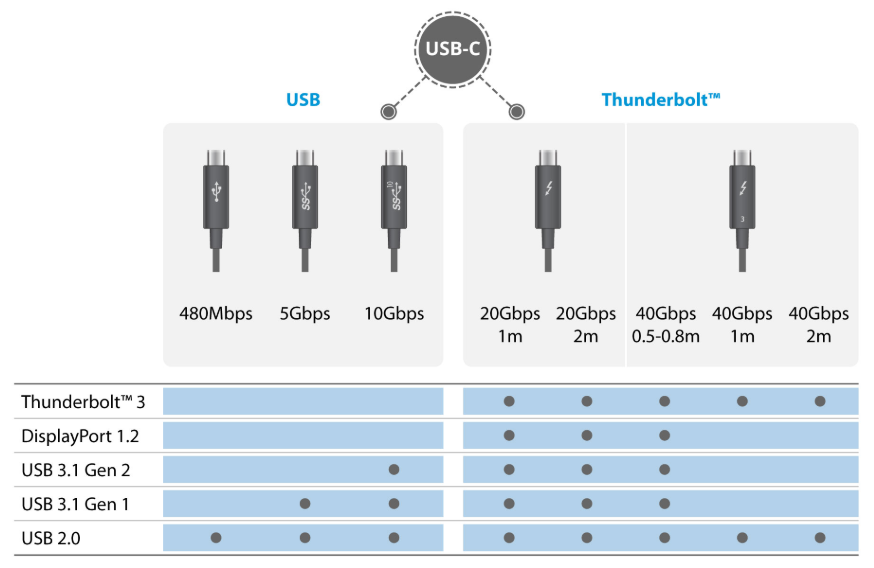 What is cheapest Thunderbolt 3 dock?
Thunderbolr 3 Dock with Daisy-chain
StarTech Thunderbolt3 Docking Station TB3DKDPMAWUE 2x TB3 (USB-C), 1x DisplayPort, 3x USB3, LAN – Dual 4K – 15W – Windows & MacTB3DKDPMAWUE 2x TB3 (USB-C), 1x DisplayPort, 3x USB3, LAN – Dual 4K – 15W – Windows & Mac
StarTech Thunderbolt3 Docking Station TB3DK2DPPDUE 2x TB3 (USB-C), 1x DisplayPort, 3x USB3, LAN – Dual 4K – 170W – Windows & MacTB3DK2DPPDUE 2x TB3 (USB-C), 1x DisplayPort, 3x USB3, LAN – Dual 4K – 170W – Windows & Mac
StarTech Thunderbolt3 Docking Station TB3DK2DPWUE 2x TB3 (USB-C), 1x DisplayPort, 3x USB3, LAN – Windows Only TB3DK2DPWUE 2x TB3 (USB-C), 1x DisplayPort, 3x USB3, LAN – Windows Only
StarTech Thunderbolt 3 Adapter TB33A1C Thunderbolt3 (USB-C) to USB 3.1 Adapter – 1x USB-C, 3x USB-A TB33A1C Thunderbolt3 (USB-C) to USB 3.1 Adapter – 1x USB-C, 3x USB-A
Find regulary updated NAS offers here
Of course I would prefer you choose
AMAZON UK
AMAZON USA
to buy your perfect solution, however, if you would rather buy locally, please use the links used above to take you to your local Amazon store and help support this free advice service with ad revenue. More ways of supporting the blog are described
HERE