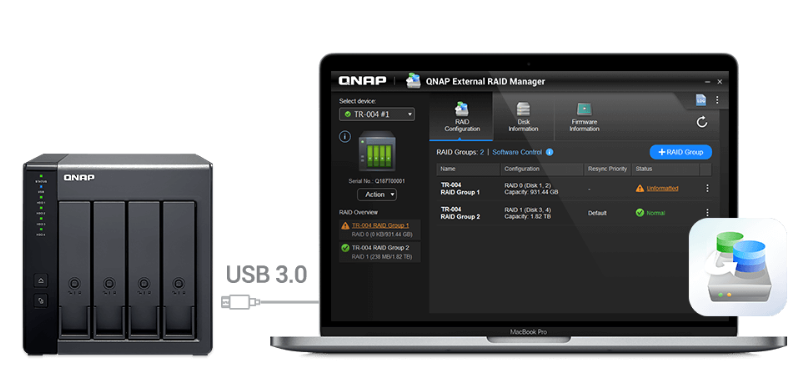 QNAP TR004 – RAID SINGLE DISK MODE

I have 500To of internal hard drives 3TB each (7200Tr/min) exFAT partitions on all of them

I work with external USB 3.0 HDD docking station (write and read): icybox rock solid from the beginning

my problem is simple: migrating all this data on several costly Nas and drives using a 1GB network will take approximately 100 Days

so nas is not an option

all I want is to read my data and work on it: no raid software or hardware required for my needs

do you think I can achieve that with the TR004 from QNAP and their RAID SINGLE DISK Feature

see the RAID SINGLE DISK feature is really rare …

some say JBOD feature is what I need; some Drobo external DAS have that JBOD feature but im hesitant . is JBOD feature meets my needs?

case use

linked with an iMac 2017 Thunderbolt 3

hot-swapping my full exFAT drives and then eject them

no raid (activating read will means erase my drives and buy a new one)
If you want to keep all projects on a separate disk, then you probably have a best solution for this already. I would just upgrade to a Thunderbolt or USB3gen2 type of docking station to increase the speed of bandwidth.
If you want to have access to 4 projects at the same time, then Qnap TR004 will allow you to see all 4 drives connected on your computer in no RAID mode. Alternatively, if you don't want to be limited to USB3 speed- you could look at TerraMaster D5 with Thunderbolt3 (40Gbps) and USB3gen2 (10Gbps).
If you want to move all projects to your NAS and also keep some archives available when needed- you can get an Asustor NAS which allows you to simply slide your external drives in and access the data when you need it. You can install exFat support in order to see these partitions. You can also get a Qnap 72XT series with USB gen2 port. Simply connect gn2 tye docker to the qnap and transfer your data over with potential 10GbE speed.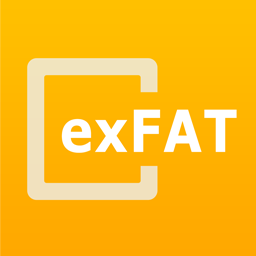 MyArchive is a function designed especially for data management and sharing, giving you added
flexibility when using multiple hard disks for data backup or exchange. When MyArchive hard disks
have been inserted into the MyArchive disk bay, you will immediately be able to access the data on the
hard disk.
MyArchive Hard Disk: Users will need to first convert hard disks into MyArchive hard disks before
being able to use the MyArchive function.
File System: Supported file systems are as follows:
EXT4: for use with Linux
NTFS: for use with Windows
HFS+: for use with Mac OS X
Alias name: Here you can define tags for MyArchive disks. This allows users to quickly determine
the contents of MyArchive disks from within ADM File Explorer when multiple disks are mounted
simultaneously.
MyArchive Encryption: Here you can choose whether or not you want to encrypt this MyArchive
and whether or not you want to auto-mount it at system startup. Should you choose to encrypt this
MyArchive, after the system restarts, you will have to manually enter the password for the MyArchive
in order to access it. Encrypted MyArchives are normally used for the storage of critical or
confidential data. Should you lose your NAS you still needn't worry about your data leaking out and
falling into the wrong hands.
Reminder: The MyArchive encryption function only supports the EXT4 file system.
See More
MyArchive
NAS 255 – Using MyArchive