When is the release date of the RT6600ax?
Synology RT6600ax predicted release date is April 19th, 2022. This date comes from blackvoid Synology 2022 and beyond article.
NOTIFY ME
if there is some more information about RT6600ax.
At the same time when RT6600ax is released, you will also get early access to SRM 1.3. So if someone asks when is the release date of the SRM 1.3 it is May 11th, 2022.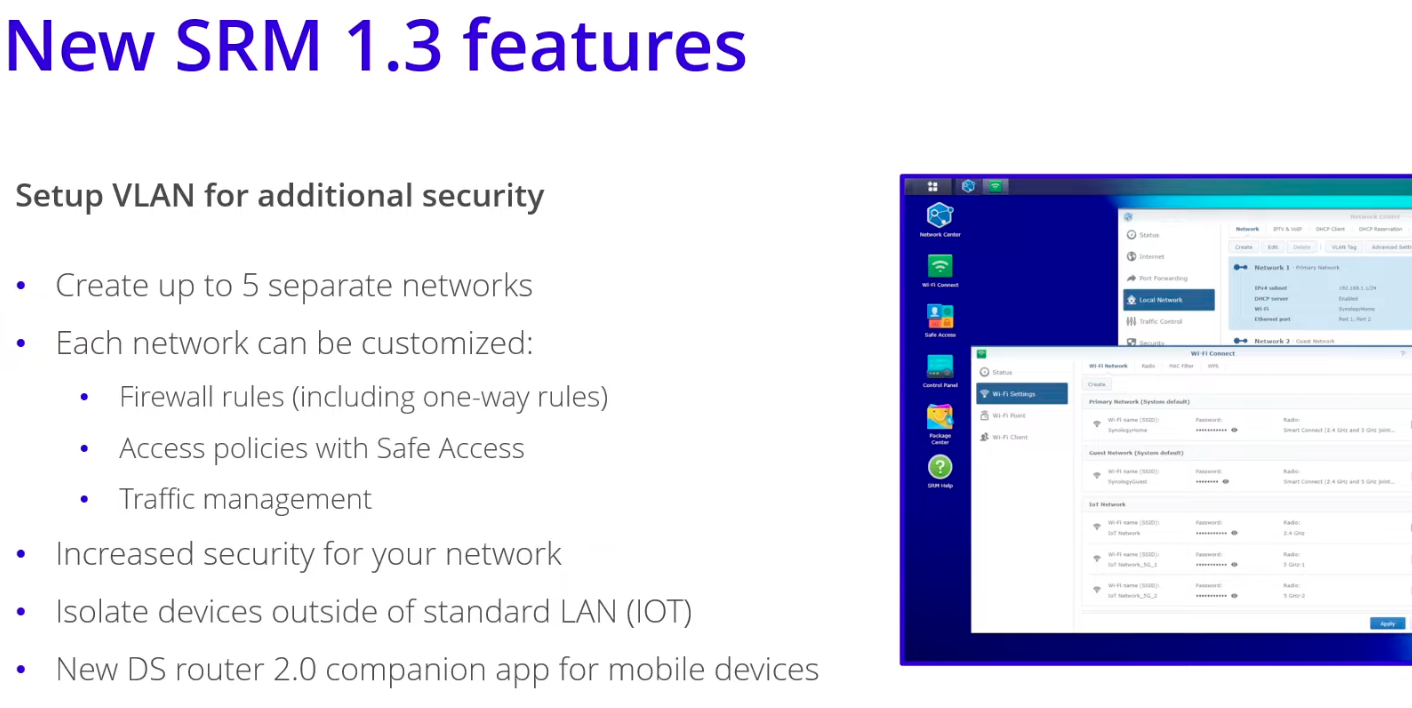 A quick reminder about the hardware highlights of the Synology RT6600ax Wifi 6 Router we know so far:
Planned to arrive in 2022 with SRM 1.3
Tri-Band WiFi 6 Support
6 x High gain adjustable antennae (4×4 MIMO antennas)
5.9Ghz / 160MHz channel Support
Four 1GbE (Gigabit Ethernet ports) (1x WAN 3x LAN)
1x 2.5GbE LAN/WAN Port
6600Mbs Bandwidth Potential
Multi-Network creation in SRM 1.3
Improved DS Router Mobile Application and Browser GUI in SRM 1.3 in 2022
Mesh Support with future AX devices
No word on USB Support, but almost certainly going to be featured



Synology 2022 Event Review – EVERYTHING Covered in SRM 1.3, Routers, Mac Support, DSM 7.1, New NAS, C2, Photos and Surveillance