Review of the Synology 2022 Event – Everything Synology Revealed
It's that time again, almost as regular as clockwork, with the return of the annual Synology event. Synology has been extraordinarily business and enterprise-focused throughout this year, with numerous significant updates in services on their C2 cloud platform, Cloud assisted services and (of course) the release of DSM 7 in the summer. The 'Synology 2022 and Beyond' event took a similar form to that of last year's event, with the reveal of an annual summary video, followed up by several YouTube videos that featured key personnel across their global divisions to discuss the companies performance throughout 2021, as well as where they are going with their software, hardware and services in 2022. As we expected, the primary focus appeared to be on software and the C2 cloud platform, but there was the odd mention of things that are brewing in software. The full range of videos can be found on their official YouTube channel here, however, if you are interested in learning the highlights, I have covered the best bits below. This article will be live a short while after the event, but will be regularly updated over the next few days. Alternatively, the most interesting things that are shown at Synology 2022 and Beyond will be added over on the NASCompares YouTube here. Let's discuss what Synology revealed.
The Highlights of the Synology 2022 Digital Event
Below is a breakdown of the most important or interesting things we learnt at Synology 2022 and Beyond. Several of these are hardware, software or services that are already available (but with further updates), are ones that have formally been in beta or are brand new features from Synology for 2022. Let's take a look.
Synology DSM 7.1 – Early Features Revealed
As covered in a much, MUCH bigger article HERE, during the initial keynote speech of Synology 2022 and Beyond, Mike Chen went into details regarding the development of the next sub-update of DSM 7, discussing features that will even launch in DSM version 7.1, in more granularly as updates arrive individually. These included the following areas covered:
Upcoming Synology DSM 7.1 Reveals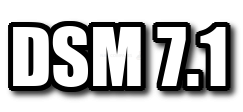 Active Insight GUI Improvements
Improved Integration of Application in Active Insight overview and management (Hyper Backup demonstrated)
Support of GFS (Global File System), HTTP/3 security and an additional cache-warm-up feature
Further Rolling out of Out of Band management support in 2022 devices onwards
Improved Multi-file server/storage access and control via a single portal
Improved Remote Domain control with Read-Only Support
Scale-Out Storage (Future Projects)
Full Synolgoy NAS DSM Backup and Restoration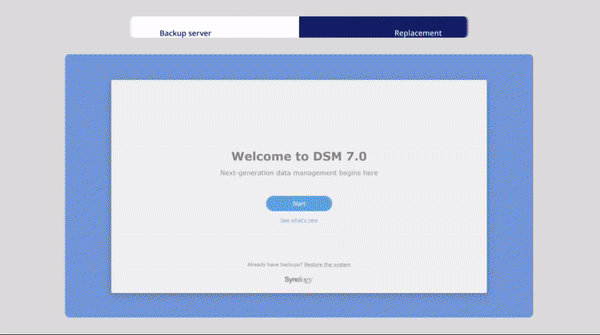 As mentioned, the article from last week covers each of these new features and services for DSM 7.1 in much more detail, so if you want to learn more about it you can read it by clicking the post below or just watching the video:
| | |
| --- | --- |
| Synology DSM 7.1 Video | Synology DSM 7.1 Article |
| | |
Synology RT6600AX WiFi 6 Mesh Router
That's right, it's taken a long, LONG time but we are finally going to see an 802.11ax ready Synology router. The Synology RT6600ax is their newest solution in their router series and the first to embrace the significantly higher bandwidth WiFi AX connection, as well as Synology highlighting that it will support true 160Mhz frequency (the 5.9Ghz band). Information on the Synology RT6600ax arrived across the primary introduction video that featured the founder of Synology (Phillip Wong) and a network dedicated video on the official Synology YouTube video shortly afterwards. Further details on the SRM 1.3 big update next year were also covered, but let's first focus on what we learned about this new router.
Synology RT6600ax Router Hardware Highlights
Planned to arrive in H1-2022 with SRM 1.3
Tri-Band WiFi 6 Support
6 x High gain adjustable antennae (4×4 MIMO antennas)
5.9Ghz / 160MHz channel Support
Four 1GbE (Gigabit Ethernet ports) (1x WAN 3x LAN)
1x 2.5GbE LAN/WAN Port
6600Mbs Bandwidth Potential
Multi-Network creation in SRM 1.3
Improved DS Router Mobile Application and Browser GUI in SRM 1.3 in 2022
Mesh Support with future AX devices
No word on USB Support, but almost certainly going to be featured
The big focus of the course is the support of WiFi 6 (AKA 802.11ax), as this has become widely adopted by modern wireless client hardware manufacturers in place of WiFi 5 a/c/n etc. From New-gen consoles and computers, to even Amazon Fire TV and Virgin ISP routers, WiFi 6 is very much an established thing and hence why people have been counting the days till Synology and its SRM equipped Routers jumped on board with the RT6600ax router. Alongside this, the RT6600ax will also feature the 6 antennae setup that was featured on the RT2600ac before it. This will allow a tremendous degree of coverage and shared frequency bandwidth of up to 6000Mbps. There is more to learn about the RT6600ax in the video and article linked below:
| | |
| --- | --- |
| Synology RT6600ax Video | Synology RT6600ax Article |
| | |
Updates to Synology Router Manager in SRM 1.3
Of all the software platforms that Synology have for their hardware, one very popular, heavily featured, prosumer YET lesser updated in features is the Synology Router Manager (SRM) platform. Alongside the reveal of the new WiFi 6 Router RT6600ax system, there are also additional improvements coming in SRM 1.3. The main two featured were as follows.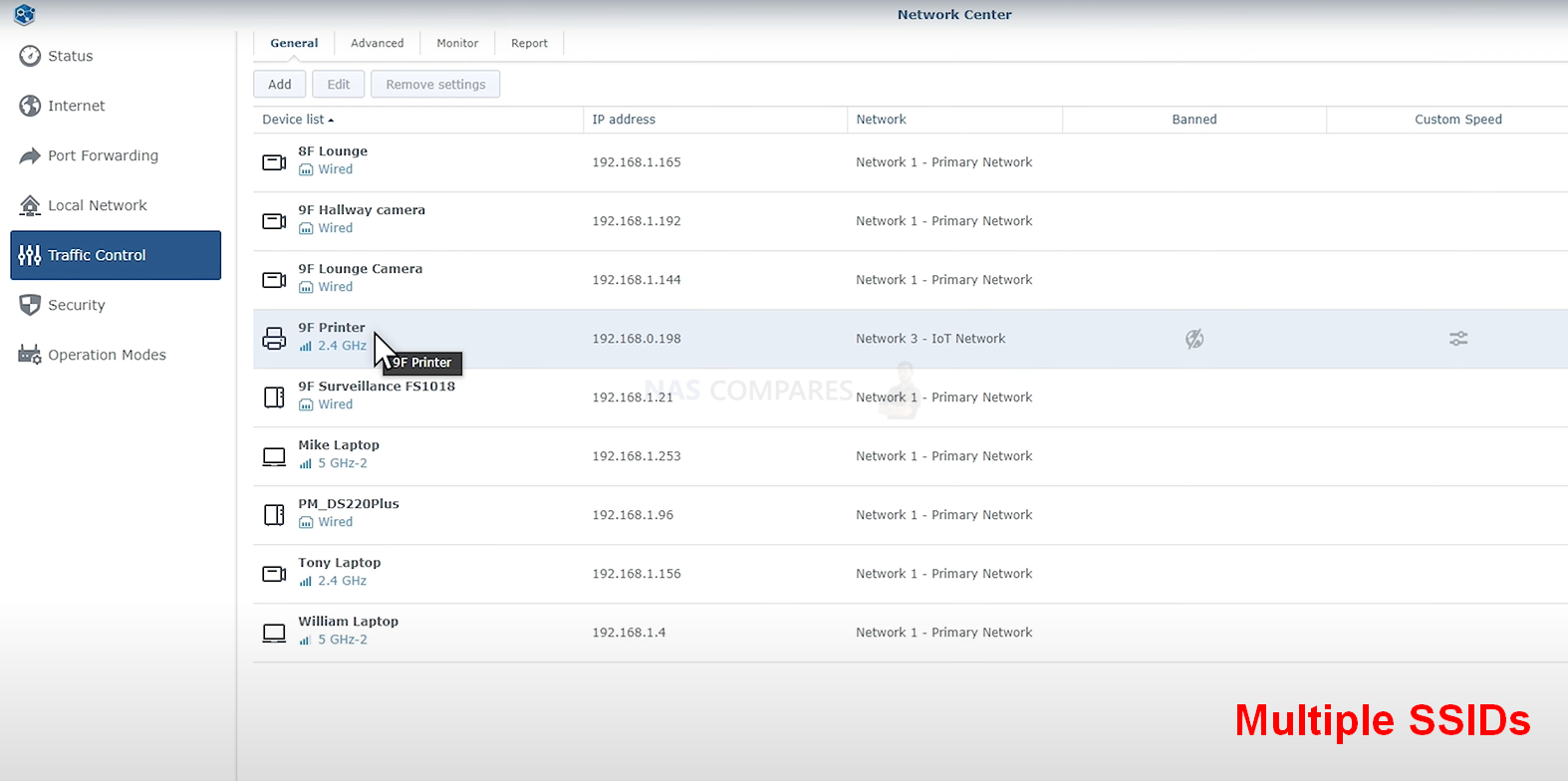 Improved vLAN/Multi-Network Services and Multiple SSIDs in SRM 1.3
Despite the clear love for SRM from many, one oddly absent feature for the longest time has been the ability to create multiple sub/simultaneous networks. You could always create a low-access/controlled Guest Network, but that was about it. FINALLY, it will be implemented in SRM 1.3 I will be looking forward to seeing the GUI for this, as that has often been a stumbling block for router providers (the topography and a single viewpoint of ALL the active networks at once is a tricking balancing act that few get right to the satisfaction of lesser tech-head users). Likewise, the support of multiple SSIDs in SRM was always an oddly slimmed back/absent feature (depending on the depth of what you wanted/needed) and is finally arriving in a larger and established form in SRM 1.3. Synology detail that support of multiple SSIDs will hit 10x on dual-band systems and up to x15 on triband models (such as the RT6600ax), but it will require that you disable Smart Connect to use.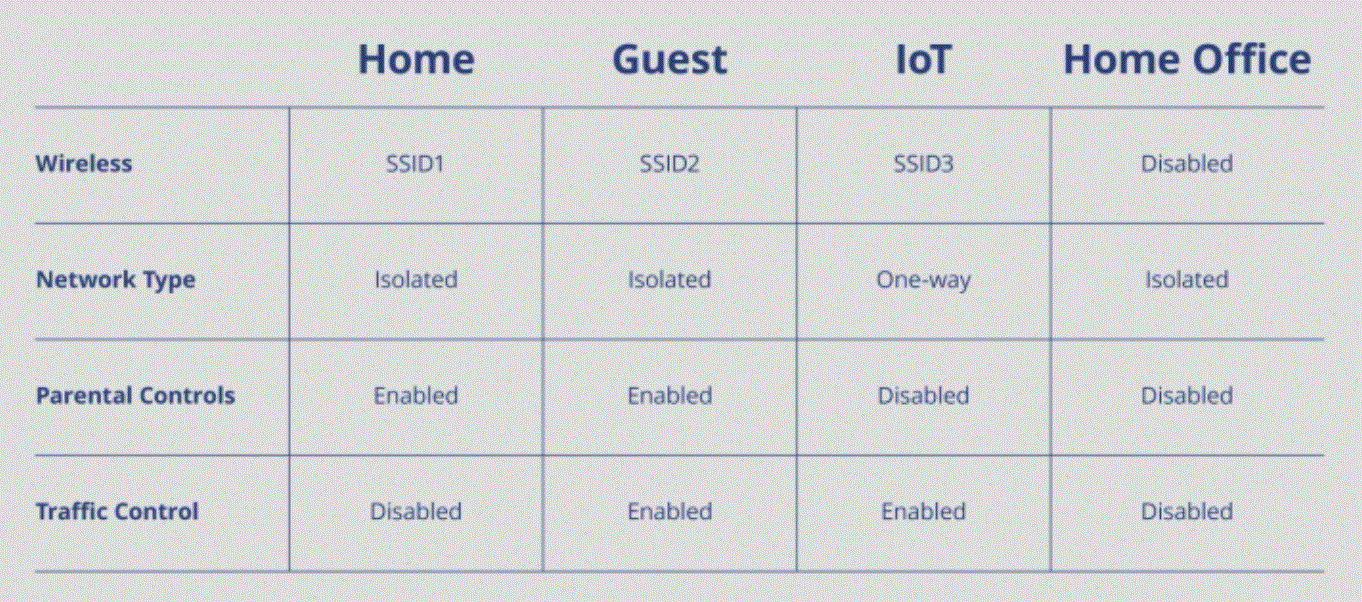 Improvements to the Design and Utility of the DS Router Mobile Application
One early plus of the Synology router series was that they featured a huge amount of control compared with most off-the-shelf routers (as well as some top-end parental control and family/team management of connectivity and devices). That said, the mobile application for Android and iOS (DS Router) lacked a lot of the important control options of the web browser GUI (and the ones it did have were a little ill-placed at times). The Improved DS router app comes with various management including creating new wireless networks, configuring parental control or web filtering, setting traffic control schemes, etc. right from the dashboard.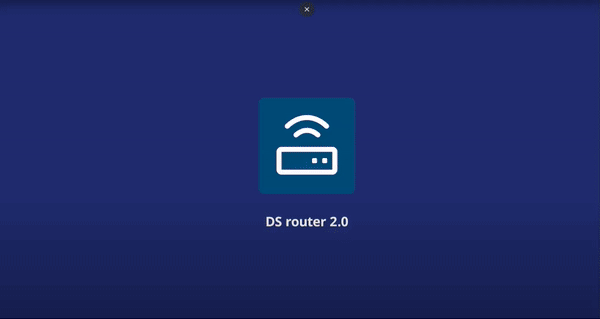 Synology Photos Updates at Synology 2022 and Beyond
When Synology first merged the Synology Moments and Photo Station applications into a single tool, Synology Photos, most people were quite enthusiastic about it. When DSM 7 was fully released back in the summer of 2021, the initial reception was a little cooler. A big part of this was that some felt that key features of the previous generation photo applications had features, functionality of services that were absent in Synology Photos. Fast forward to now and we are now starting to see a number of those services be implemented into Synology Photos, as well as new one arriving too. It still doesn't seem like the complete package yet, but the few extras that were shown at Synology 2022 did leave me hopeful to see those older features returning in a new and intuitive way. The features mentioned were those below.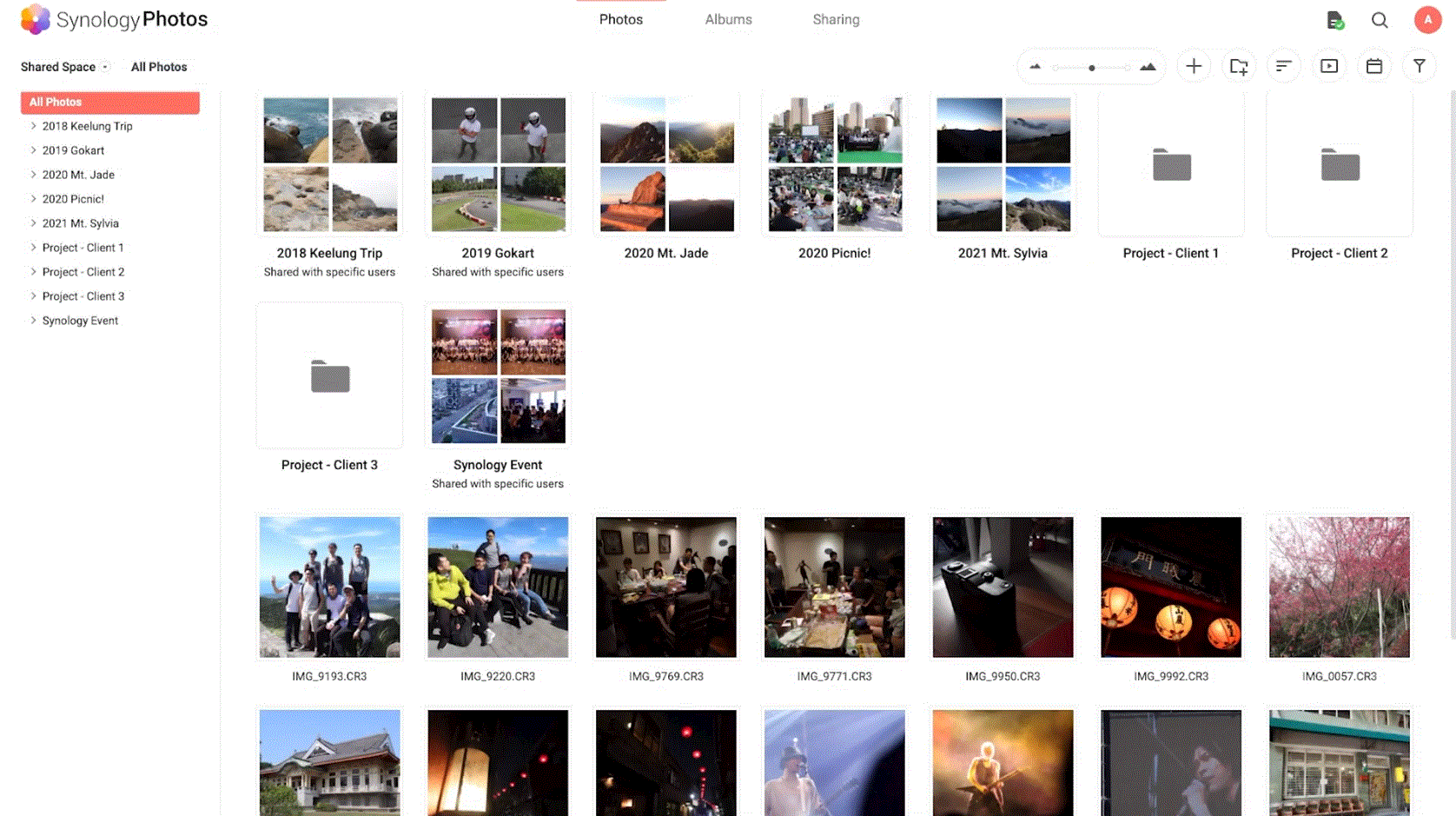 Faster Permission Configuration on the fly
Something that very much falls into the bracket of professional photographers and users with a significantly larger user base on their NAS server, Synology Photos now has much faster and intuitive permission and access controls built into the GUI of Synology Photos. You could always give general users or authorized team members a degree of access or permissions to your files, folders and albums, however, it was always in a less than user-friendly way in Synology Photos – either at the DSM Control Panel level or somewhat awkwardly provided at the folder config level in photos. The next Synology Photos update contains much easier and faster on the fly access controls built into browser GUI, as well as improvements to the mobile control too.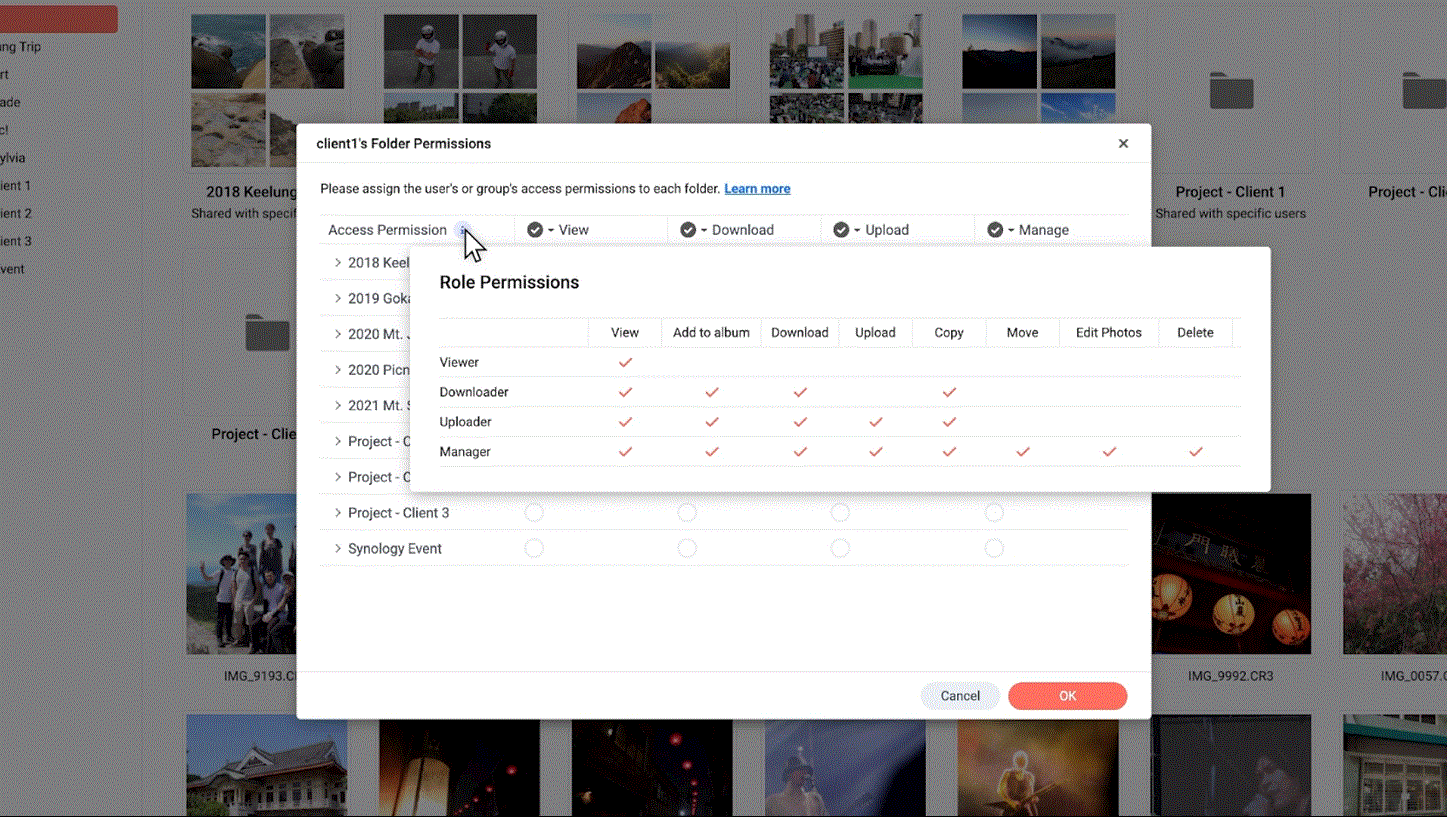 Improved Photo Collecting and Pooling
Alongside the improved on the fly control and changing of album access that Synology Photos will shortly feature, it will also improve the ability to create shared spaces for multiple users to pool their collections into a single album. Certainly of use at bigger events (as we hope for the post-pandemic 'new normal' to kick in any day now) when you want to ensure that every attendee's experiences are in one place. Likewise, the tailored access privileges and even new/non-signed user sharing controls will make this a useful tool for those big social events.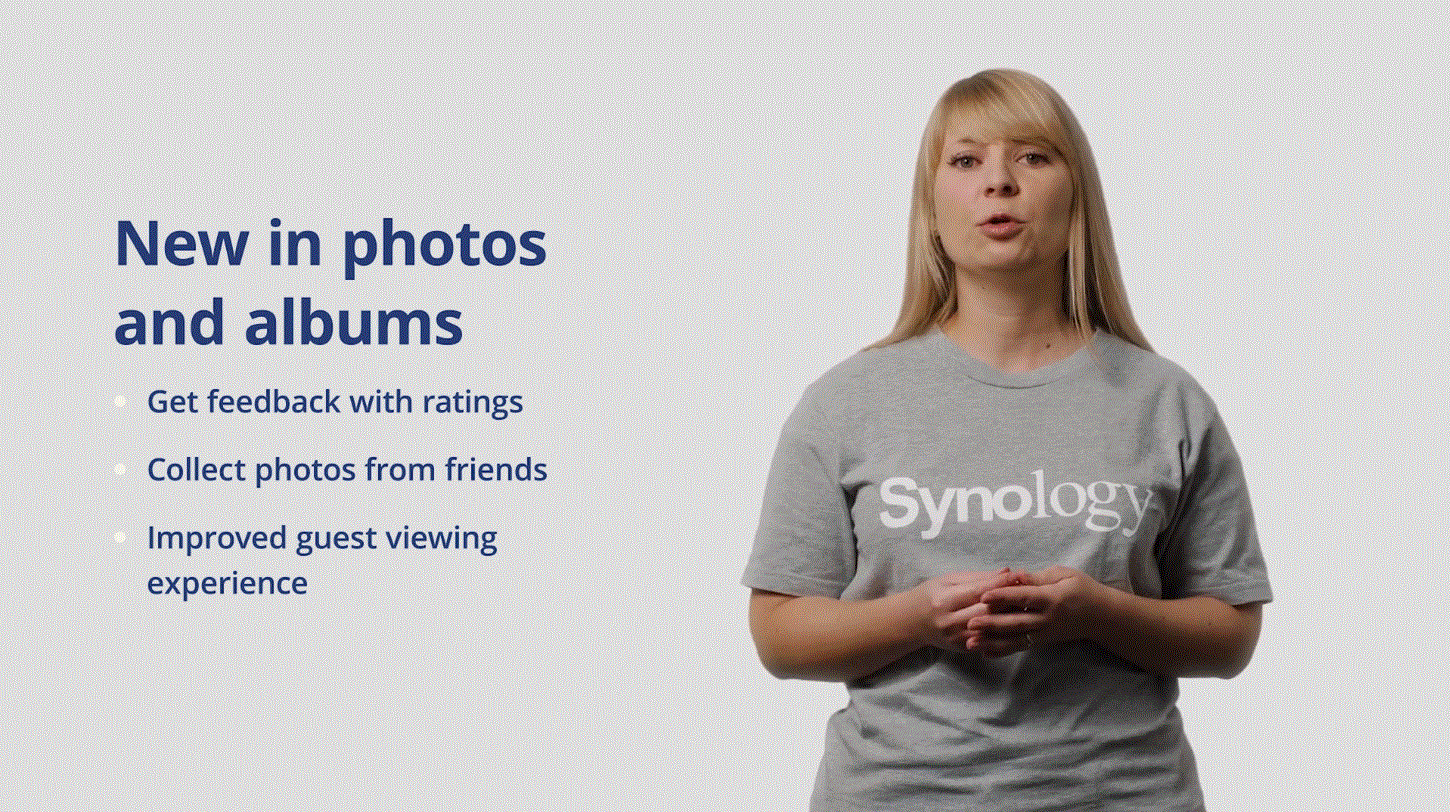 Synology Photos (finally) has Map View Mode
Although this was NOT the big Synology Photos update I was waiting for (that being Subject-recognition to finally be re-instated after its disappearance after Moments) it is still an often requested feature – Map view. With the bulk of typical users taking their photos via mobile phones (or exporting from Google Photos etc), these images will contain useful meta-data that will contain (alongside the camera, timestamp, light, ISO, etc) the geo-locational data of where the photo was taken. For those that travel ALOT, this means that you can finally use Synology Photos to view a map and see where your photos were taken, grouping different collections into new albums, based on their country, county, town or more). Though it was only highlighted as being added in the Mobile GUI and app, I am sure this will be carried over to the web-based GUI.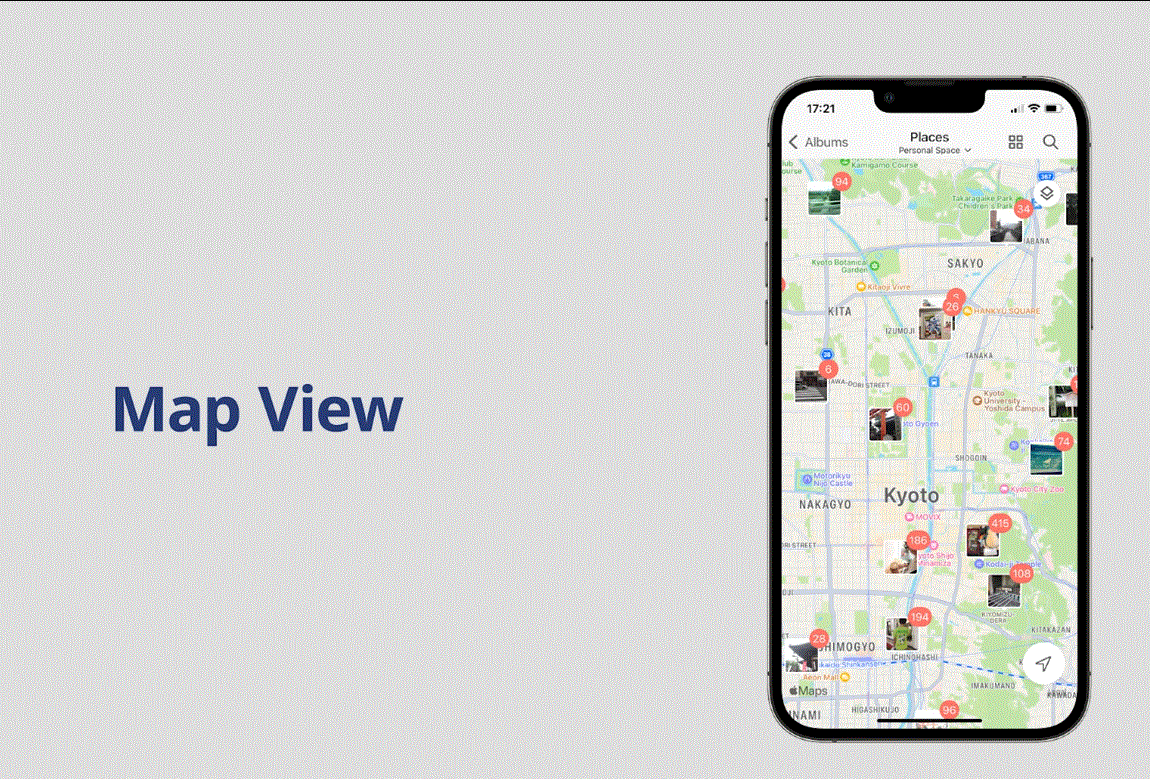 Synology DVA1622 Surveillance 2-Bay with KVM Output
Although this is not the first deep video analysis NAS system from Synology, till now it has always been a fantastically enterprise solution that was of interest to most but out of their scale or budget. The newly revealed DVA1622 is a much more compact version of this product line that is coming in the first half of 2022. This new surveillance NAS system has a few of its hardware specifications confirmed below:
Highlights of the DVA1622 Surveillance NAS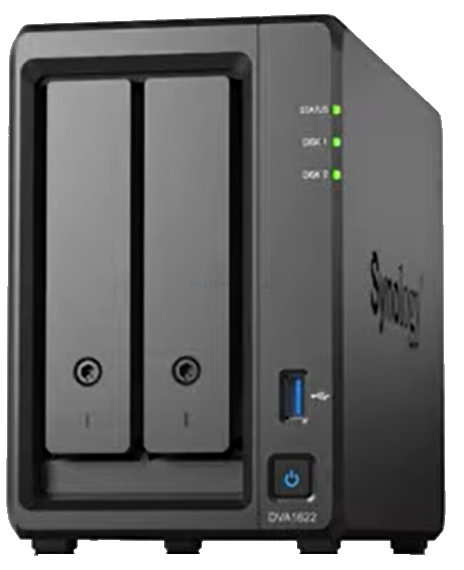 Supports upto 16x IP Cameras

Supports upto 2x AI-Powered Tasks

Arriving with Surveillance Station 9.0 by default

Supports H.265 Format/Compression

USB Ports, but full KVM support TBC

Stylised on the DS720+ Chassis4K HDMI Enabled

AI Deep Video Analysis Features Inc. People and vehicle detection, People counting Face recognition, Intrusion detection and Deep motion detection

Expandability (DX517?) TBC

Details on inclusive camera license TBC
Alongside a few other pieces of hardware that were revealed during the Synology event, there are also improvements in the GUI and services of Surveillance station in its new 9.0 version, coming next year.
Synology Surveillance Station 9.0 Details
Synology's surveillance station platform has always been an exceedingly strong arm of the company and alongside the reveal of the DVA1622 NAS hardware, they took the time to show off their upcoming big update to their NVR software, Surveillance Station 9.0. These updates focused on improvements to the user experience (i.e UX design changes). the scalability of your recordings and security enhancements. Let's go through the highlights of Surveillance Station 9.0 at Synology 2022.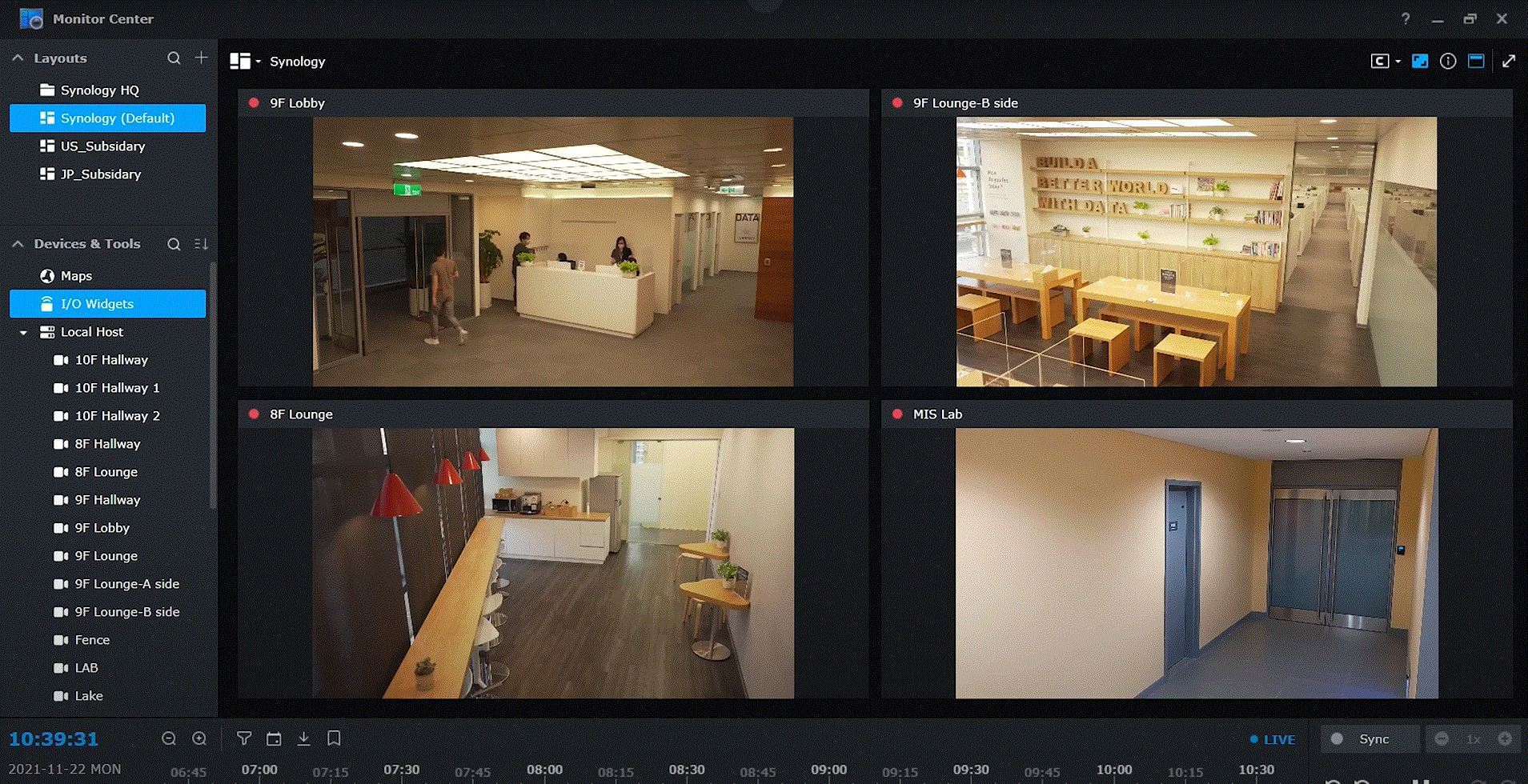 Surveillance Station 9.0 and Monitor Center
Originally, when accessing your surveillance setup, the display of real-time camera feeds and accessing recordings/alerts in a dynamic and interactive way was spread across two applications – Live View and Timeline tools. In Surveillance Station 9.0, these are being combined into a single tool called Monitor Center, Combing the bank of live camera feed and historical recordings into a single GUI. This also includes the addition of adding surveillance devices (such as IP Speakers and IP controlled door locks) into the wider control GUI window of Monitor Center. This means a much wider and more customizable control deck on a single screen. Alongside this, when alerts (based on movement, light, defined lines, etc) are triggered, these are also accessible and visible on the same panel and when viewed, can shink the existing feed dynamically to allow the alerts into this single screen easily. Combinations of events that are triggered can be consolidated into smaller collections for alerts/display to the end-user. Finally, the time bar at the bottom of the monitor center feed will allow you to bookmark or capture a user-defined clip in 2 clicks, as well as allow scrolling through past recording at multiple speeds be possible, whilst live camera feeds and controls on the wider Monitor Center feed remain live.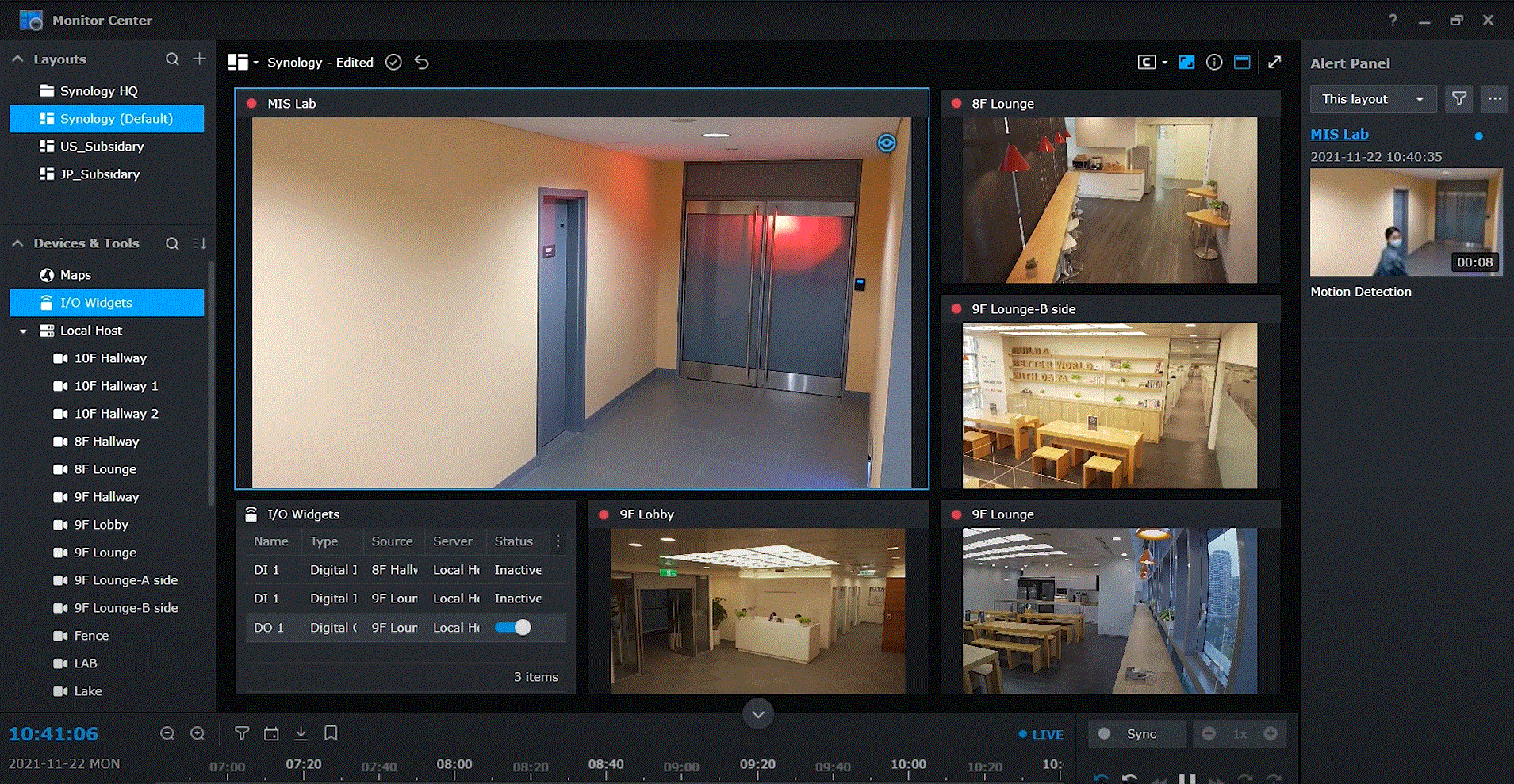 Overall, it does seem a much more customizable feed layout in the web-based GUI and unlike my feeling on when Photo Station and Moments were combined into the Synology Photos application in DSM 7 (it's getting there!), combining all of these elements of control for your surveillance setup makes a huge amount of sense and I am genuinely looking forward to getting to grips with this new NVR tool.
Dual Recording with Synology C2
Having a selection of cameras in your home or business environment that are recording feeds 24×7 is a business-must and in most cases, these cameras will be sending their feeds to a Synology NAS on a network directly connected to the physical NAS (or an offline/non-internet network that is branched into the NAS system. Records are kept in that NAS with numerous backup and sync options built-in, but what if an intruder breaks into your premises and destroys/steals the NAS? Live synchronization of the NAS to an offsite NAS or discreetly hidden 2nd server will only be as useful as the speed with which the duplicated recording data can be sent. Burglaries are FAST operations and there is every possibility that the time for an alert recording or completed recording block being sent to the 2nd storage location won't be fast enough – therefore the capture of a break-in will be lost. This is a problem that has been raised before and now with Synology's improvements to their C2 cloud platform, a solution has been presented in the form of Dual Recording.

Duel recording will allow records from your camera feeds to be sent to BOTH the NAS server AND an area of C2 cloud storage (not THROUGH the NAS). This recorded footage will be accessible through the Synology C2 Surveillance portal, which will allow much, MUCH smaller loss of recording time compared to a backup and/or sync operation previously.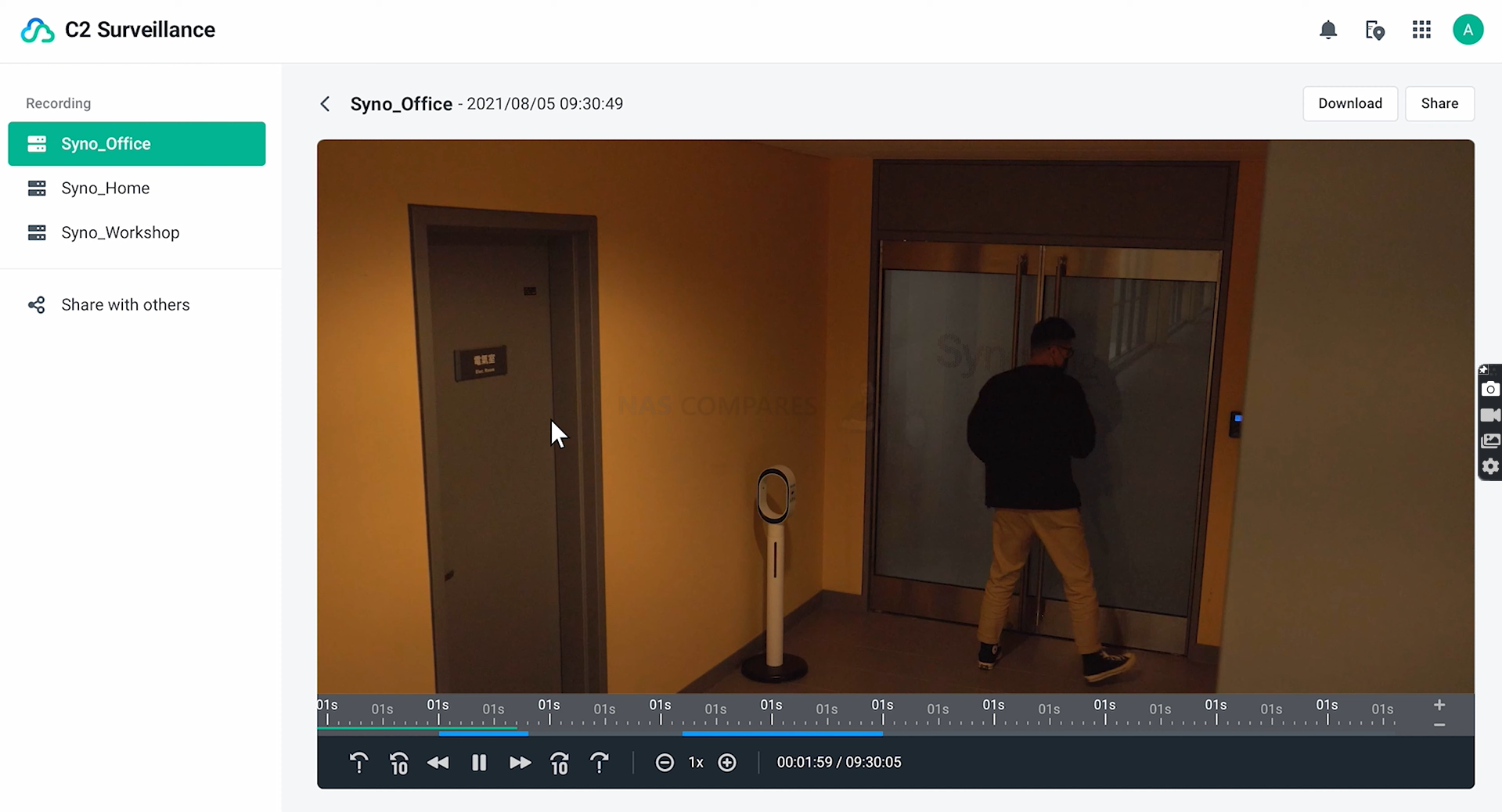 Synology were keen to highlight that using the C2 Surveillance platform to create a 2nd recording path for your surveillance setup will allow only up to a 5 second recording loss at most, the ability to view recordings in the C2 Surveillance browser-based GUI, features end-to-end encryption to prevent interception/editing and (most important of all) the ability to share those recordings from your C2 Surveillance space securely (for the police or company-wide). Synology states that this additional surveillance feature will require a subscription service and there will be a tier for home users and another for business users. They are detailed as follows:
Basic Plan – $1 per Camera, per Month
Only Stores Triggered Events

Stored in up to 720p Resolution

Only held for 7-Days
Advanced Plan – Pricing TBC per Camera/Batch
Smart Continuous Recording (Full FPS in Events and 1FPS when Idle/Normal)

Stored in up to 1080p

Recordings are held for up to 30 Days
Although the pricing on the business tier is yet to be confirmed, Synology is saying that they want to keep this as cost-effective as possible. Personally, the basic plan at $1 per camera (when you think of your 2x camera licences with most Synology NAS) is a pretty small price and to ensure that 2nd recorded stream, a very attractive feature. There were several more innovations coming in Synology's Surveillance Station 9.0 application revealed during the event. Find out about the by reading the article below or watching the video:
| | |
| --- | --- |
| Surveillance Station 9.0 Video | Surveillance Station 9.0 Article |
| | |
Synology Drive Updates at Synology 2022 and Beyond
Synology Drive has been one of the most evolved tools in the brand's line up, starting with what seemed like an application to simply create a single-portal access point to your data to simplifying how it could be viewed/accessed, it has transformed after every update into a newly equipped tool that has fast become one of Synology's biggest applications for both home and business. The updates that were shown at Synology 2022 and Beyond, though mostly improvements to the user experience and GUI, also contained a couple of big features.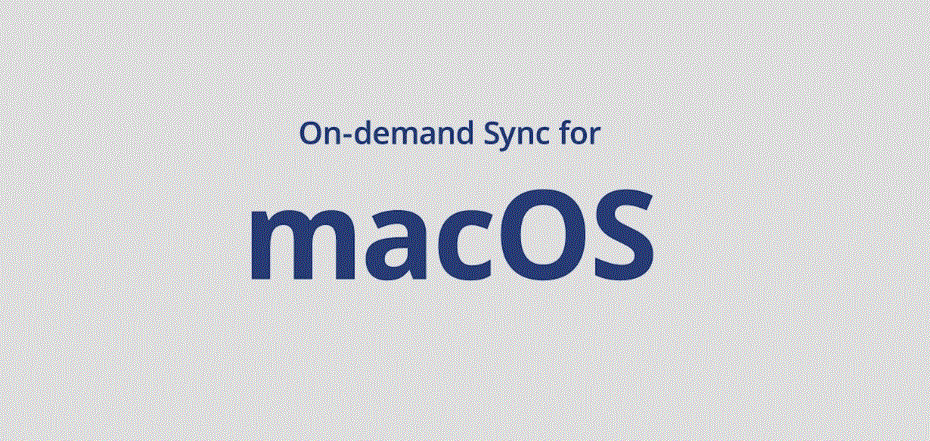 Mac on Demand Sync is (Still) Coming
It feels like this has been taking longer than DSM 7 itself did. When Synology drive first revealed the ability to create a native folder on your computer that could show the contents of the NAS (without taking up space), then allow you to dynamically stream or manually pin files on demand (as well as remove at your discretion for space) – it was a big, BIG feature. This was something that was a big selling point to Microsoft's own OneDrive system and it was through cooperation with them that Synology was able to implement this feature for Windows Computers.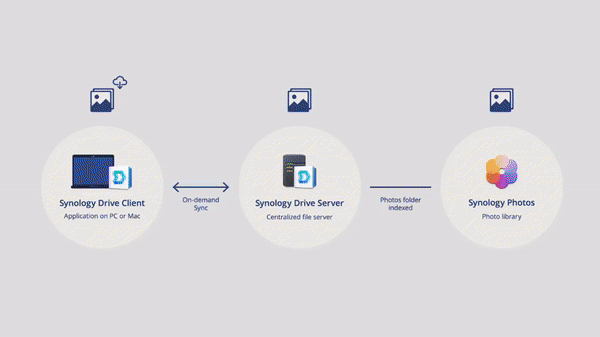 Though it is available on a few other platforms, one BIG one that did not have it was Mac OS – to the annoyance of many. Synology therefore was pleased to highlight that thanks to Mac developments and improvements in Synolgoy Drive alongside it, that this feature is coming for Mac users soon.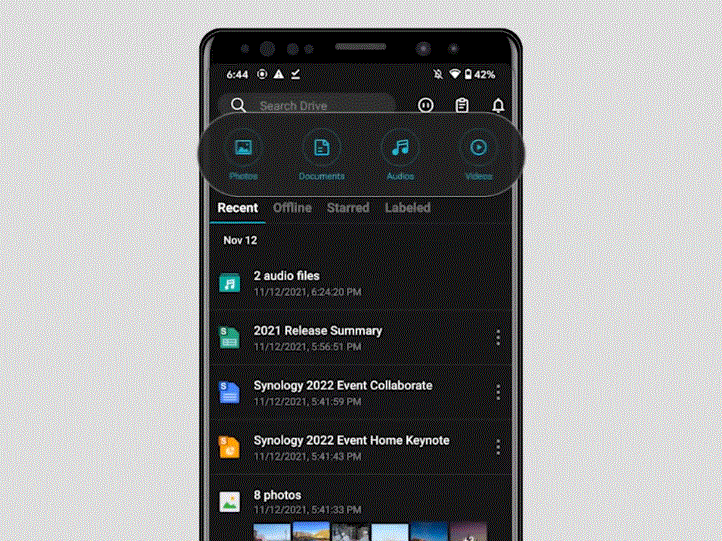 Improved Drive Mobile App Design and Versatility
Another area that Synology Photos is seeing improvements within is the mobile application and it's multimedia handling. Synology was always designed to be the single portal access point for your data access (eg opening photos in an image viewer, but still open music in a music player and excel docs in a table/spreadsheet viewer). It still has this but now a few more filter controls and file specific options are being integrated (playlist controls, album creation, grouping, etc), as well as further improvements in the file pinning for files that you want to access when connectivity to your NAS is limited but you still want access to those specific files 24×7 locally)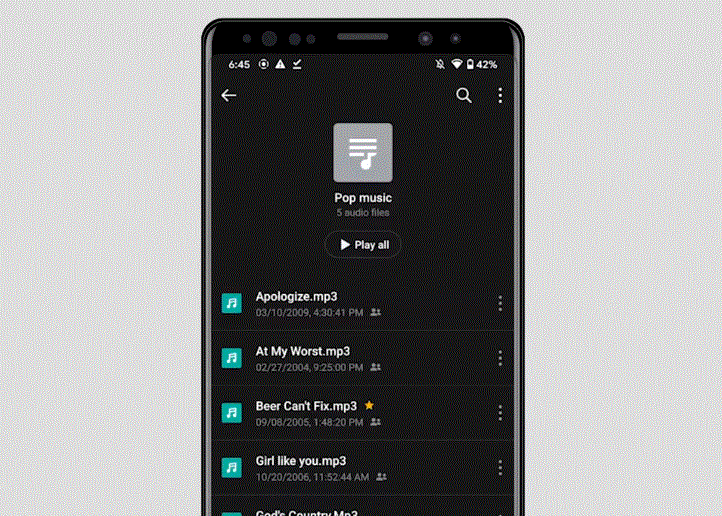 2-Way Android and iOS Synchronization
Alongside the improvements to the mobile application, there is also the improvements to support on both Android and iOS Mobile devices with (much demanded) 2-way synchronisation now arriving. A feature that has seemingly taken longer than many feel it should have, this can be used to hugely speed up sharing files from multiple mobile devices (on-the-fly photo local folder destinations, multimedia, work files shared with teams) and its benefits to background backup operations native NAS file access to a greater team management storage area cannot be understated.

All these quality of life improvements are great to hear, but like many, I have been waiting on the support of a lot of on-the-fly streaming/pinning features to arrive for Mac and this is the third time it has been raised at these events, so I will be a great deal more enthusiastic when I finally see it.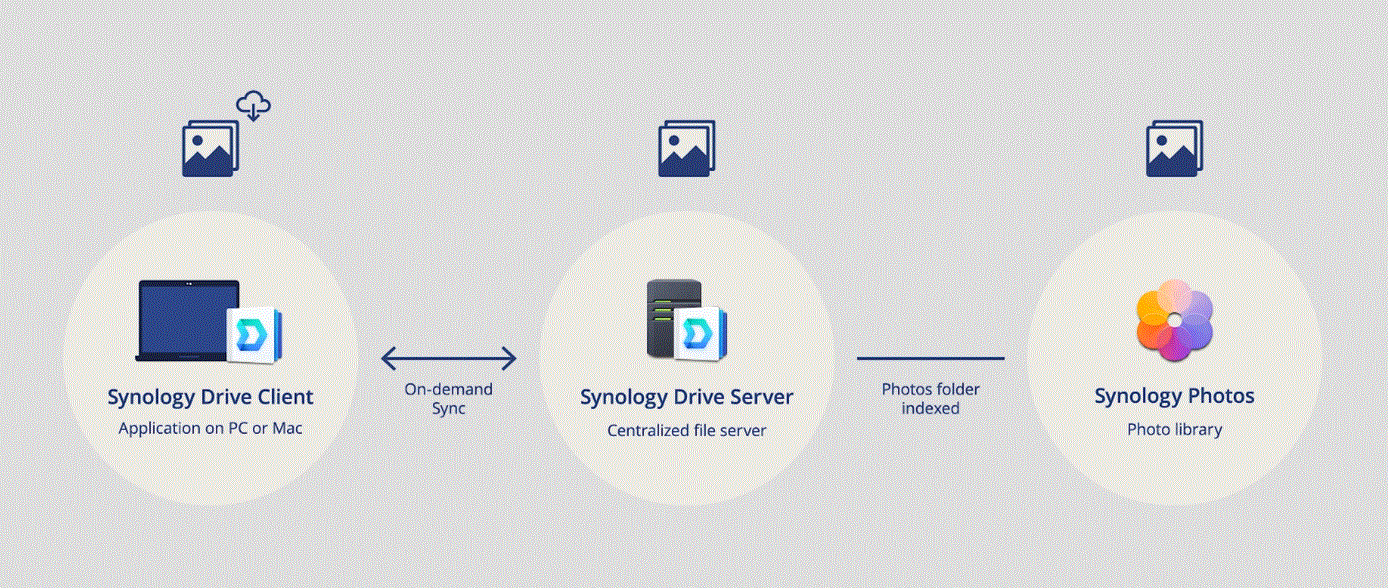 Synology C2 Backup for Home and Business
Originally rolled out in early autumn of 2021, Synology C2 Backup is the brand's answer to adding a cloud tier of backup and recovery of your PC alongside your existing physical Synology NAS (aka Bare Metal). The Synology C2 cloud platform has been up and running now for a few years and although it has arguably been of greater use to business users with large collections of desktop/portable PCs across their organization, some home users have been jumping on board too.

Synology C2 itself is the cloud space that can be integrated into the Synology NAS system and services (such as Hyper Backup, Active Backup and Hybrid Share), but C2 Backup (as the name suggests) is the service that is precisely aimed at whole system (or precise folder) backups. Now, this was always possible with your Synology NAS (with the applications mentioned), however, integrating a cloud element greatly increases access and utility of both fluidity of those backups and swiftness of recovery worldwide.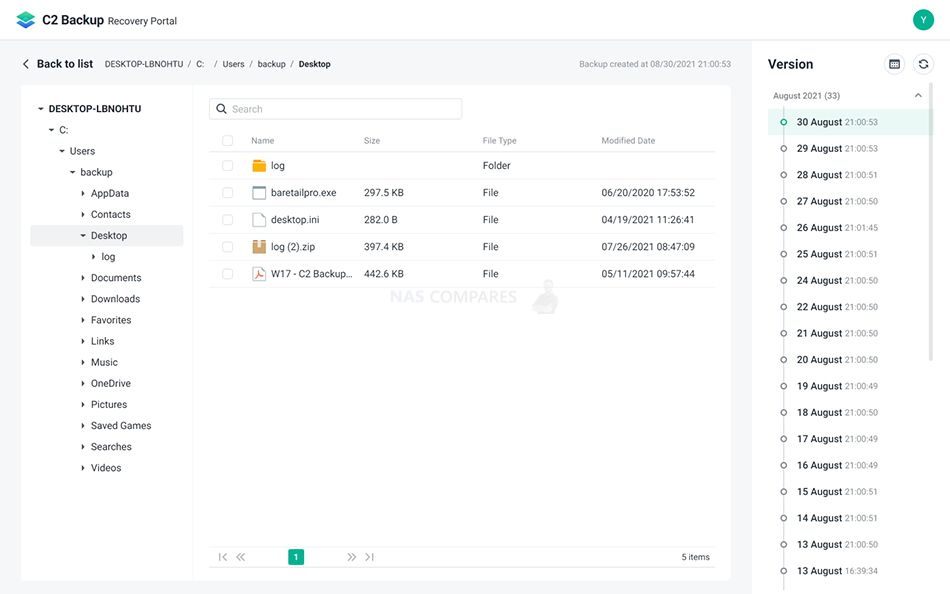 C2 Backup is covering pretty much the entirety of existing mainstream windows platforms (11, 10, 7, Server, etc) and alongside huge integration with the Office 365 SaaS platform and bare metal NAS, means that access to your emails, files, docs and accounts data will still be accessible natively in the event of internet failure or when accessing remotely outside the network. Synology 2022 and Beyond highlighted a number of the services that have been rolled out already in C2 Backup for home and business, but presented them in a much more user-friendly way than previously demonstrated. C2 Backup also continues to be a subscription fee-based service (though with a 90-day trial available) but with unlimited connected system quantities still being available.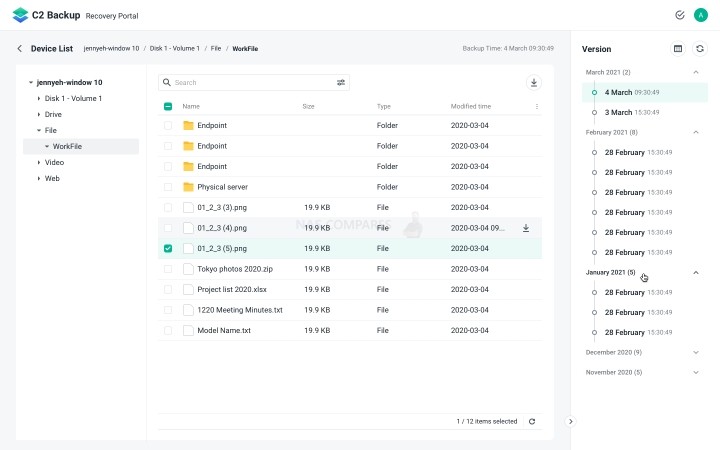 Now that C2 is fleshing itself out significantly since launch, expect a full review of this service here on NASCompares in 2022.
Synology C2 Transfer for Business
Synology C2 Transfer is the brand's ultra-secure data transfer portal that adds numerous levels of encryption, tailored authentication, watermarking and management to file sharing. Sharing files from your NAS is not a new concept, but this has been done with a heavy degree of the responsibility of network/internet security falling on the end-user (many of whom overly rely on the 'defaults'). The C2 transfer provides a management panel for these primarily C2 based shares and everything from the smallest file shares to the largest databases is delivered via end-to-end encryption and the live/active management panel allowing realtime viewing/control of active data movement from your Business C2 cloud.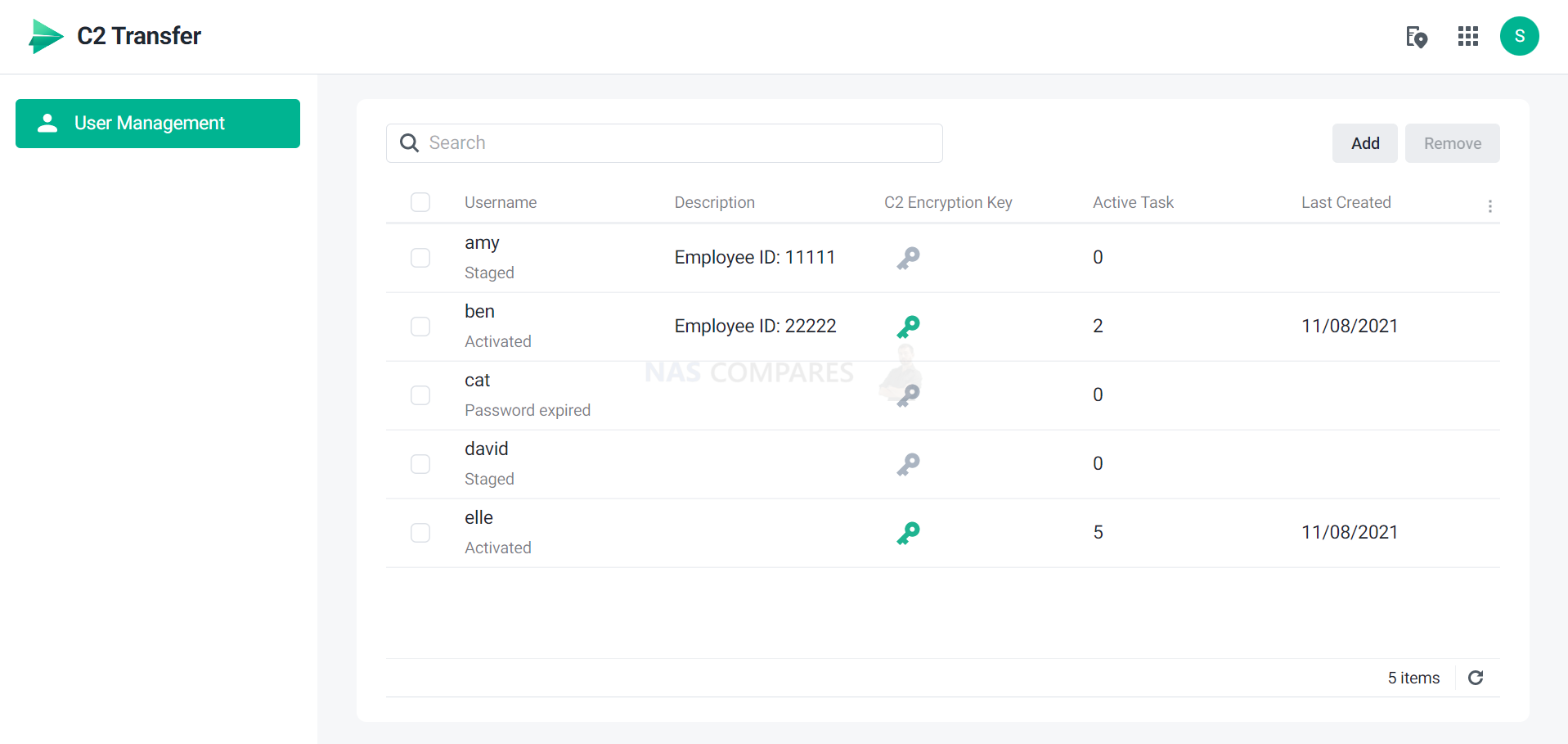 As you might expect, Synology is targeting the particularly high-end user with a service like this and the Synology C2 transfer service lives within the C2 platform (and integrates Bare Metal of course to a degree) but is a separate subscription service starting at $49.99 for 5 users and can be expanded. It's quite a steep price on the face of it, but for hugely secure, mission-critical and highly confidential information, a lot of enterprise-level users will likely be happy to pay.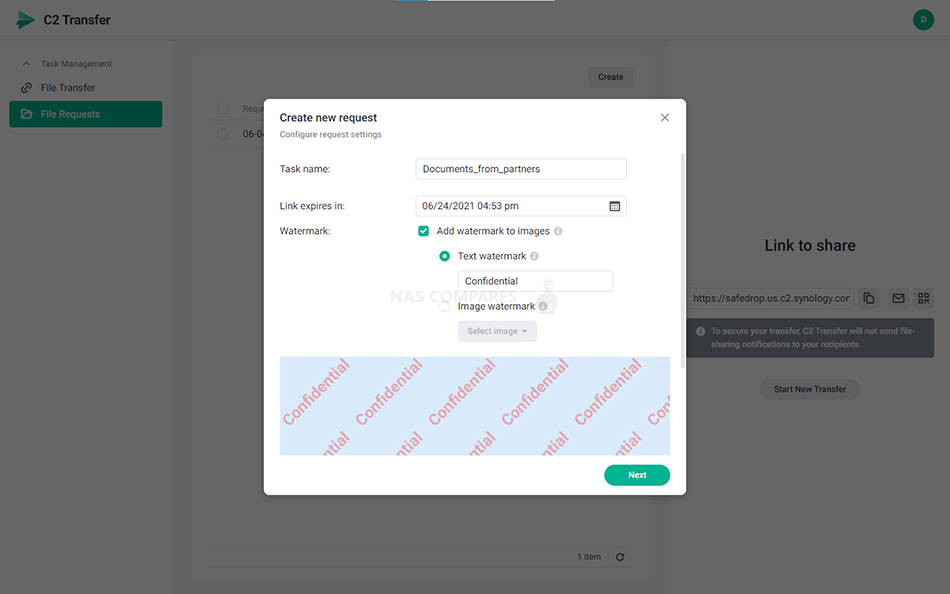 Synology C2 Identity
Another indication of how much Synology is shifting a lot of their weight towards their C2 cloud platform is with increased remote access management in C2 Identity. Accessing the C2 cloud platform remotely for each of your individual teams and their client hardware is something that (as your user base grows) is going to be tough to manage. Then when you integrate connected SaaS platforms such as Google Workspace, Office 365 and Windows Servers, keeping an eye on access cloud-wide is going to be a big task. The Synology C2 Identity platform (free to home users and a subscription add on with expandability for business) is a single portal access point that allows you to monitor and manage active access by users (as well as the entire access eligible groups). Viewing connected users to your Synology NAS hardware is not new, but the level of live-control of those users has always been a little basic (disconnect and blacklist being the only real option). The C2 identity platform provides real-time monitoring via a browser admin console and provides a much more detailed breakdown of accessing users, their information and a variety of actions to engage with.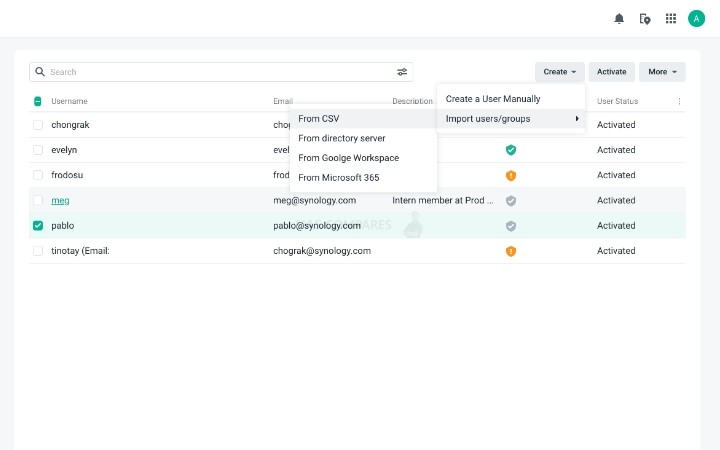 Protect all user credentials on C2 Identity with the Secure Remote Password (SRP) protocol and complex password requirements. Additionally, C2 Identity communicates with clients using SRP, a secure zero-knowledge password protocol. SRP generates a secure encryption key and provides authentication without ever sending password-equivalent data over the network, thereby protecting against man-in-the-middle attacks. Finally, the service also allows easy migration for users from an LDAP server, Windows AD server, Microsoft 365, Google Workspace, or by importing a CSV file. I am still the tiniest bit unsure about this as a service. Certainly not its security of utility (I am positive it will do exactly what Synology say it will do) but it is another continued move by the brand to innovate on their C2 platform that indicates them pushing harder for the enterprise level than the home and/or SMB tier.
Synology C2 Password
Let's get one thing straight, password management software is NOT new! With an abundance of online digital services, website credentials, payment systems and data storage logins to stay on top of, Synology are not the first to come up with a single portal/app management tool to keep these all in one place (and encrypted). So although Synology has been talking about their C2 Password service, its true appeal should lie in its use with your Synology storage – not as a concept! As you might expect, it has the usual assisted login (i.e. login suggestion) support, cross-platform synchronization, unique password generator and secure storage of your patent details – so what makes this any different than  G Authenticator and/or just letting Chrome do it all?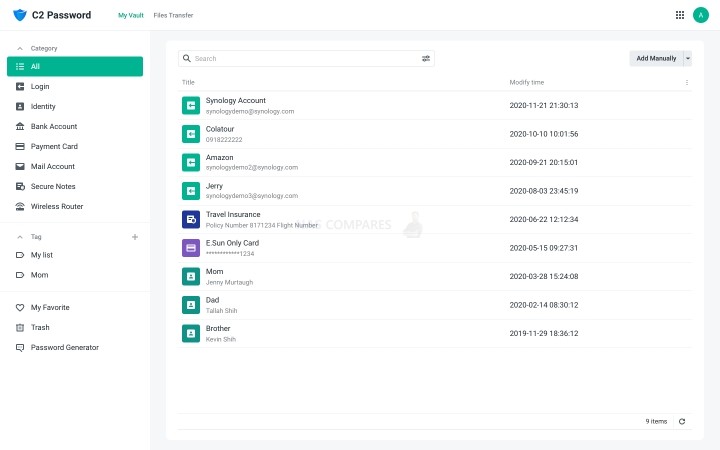 Its key appeal outside of other platforms is that it can act as a unique security checkpoint for file/data sharing with your intended recipients. Password's on your shared links is not new, but the C2 Password (and in conjunction with C2 Transfer) means that in-house security credentials and access can be enforced to a much higher degree. Additionally, the information that is stored in C2 Password is encrypted throughout and ONLY stored on the device with the tool (so not remotely on the cloud etc). It is a small difference with the many other password/credential storing tools out there, but for businesses to ensure a closed/controlled access system, it is an important one. Home users can access for free (single account etc), but businesses will need a subscription service tier at $4.99 a year for every 5 users, though that has yet to be fully rolled out. I think to pick up by end-users on this service will (once again) be tremendously business/enterprise only, with the bulk of users already having their own login/credential security setup already well established. Still, it's something that businesses moving the bulk of their network/remote storage and services to Synology will likely integrate widely as a matter of due diligence. Finally, it was briefly touched on that n 2022, Synology will be introducing C2 Object storage service for S3-compatible applications.

Synology FS2500 FlashStation Rackmount Server
Though this new Synology SSD focused flash server was not featured at the Synology 2022 and Beyond Event, it DID end up online (thanks to numerous super keen eShops throughout Europe) that very same week. The new Synology FS2500 FlashStation Rackmount NAS server, featuring a new 1U chassis, 10Gbe and a new AMD Ryzen CPU for the brand and their portfolio.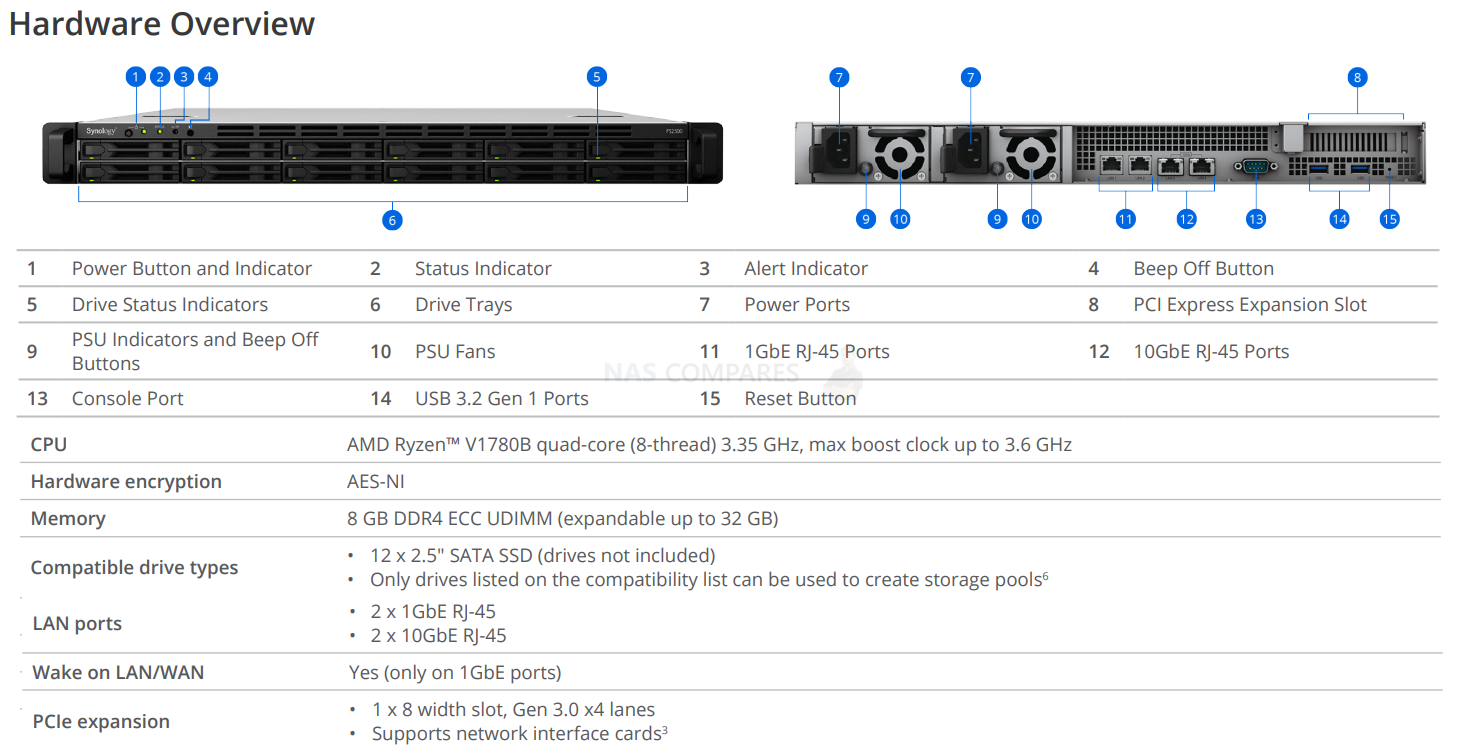 For more information on this system, the software abilities of the FS250 and how it compares with the rest of the existing Synology Flashstation NAS series, watch the video below:
Synology Hard Drive and SSD Media
The Synology range of media continues to grow, to the excitement of some and the annoyance of others. Originally beginning in 2019 with their range of SATA SSDs, this range has continued into 2021/2022 with SATA hard drives (HAT5300), SAS hard drives (HAS5300) and two versions of NVMe SSD caching media (the SNV3400 and SNV3500). There has been slight revision changes (SNV3400 > SNV3410 and SAT5200 > SAT5210), but aside from that, there has been little change in their media ranges. Increases in available capacities have been highlighted and the continued rather closed support of only their media on the higher tiers of their NAS hardware has continued in 2021, going further in 2022 by the looks of things. For my part, I continue to have mixed feelings on their storage media portfolio. On the one hand, the bulk of them ARE very good drives, promising high performance, durability and workloads (and living up to it) – as well as the tailored firmware of course.
However, with more NAS hardware appearing with limited drive compatibility that eliminates the use of only Synology branded drives (such as the recent DS2422+ – the first PLUS series device to feature this support choice), it is another indicator of Synology shifting its gears internally towards being an enterprise provider that wants to combat the bit SaaS and PaaS providers. It's a gamble that Synology has clearly been in the process of since early 2019, but a lot of home and SMB users are starting to notice. Ultimately, I do recommend the Synology HDD/SSD media, but not as the 'ONLY' choice.
Synology 2022 and Beyond – Conclusion and Verdict
And that was it, the Synology 2022 and Beyond event. I certainly miss the live global events, but can understand in the current climate why this is simply not possible right now. Shortly after the keynote speech and individual feature videos were released on the Synology official YouTube channel, Synology issued a press summary and even touched on a few release details of some of the elements covered during the event. Although still a pinch vague, there is a suggestion of the spring months seeing some great releases. Synology DSM 7.1 and Surveillance Station 9.0 will be released in Q1 2022 as public previews. SRM 1.3 will debut on the RT6600ax router in Q1 2022. Support for RT2600ac and MR2200ac will be added in Q2 2022. More detailed information on other features and services will be available at a later date.
📧 LET ME KNOW ABOUT NEW POSTS 🔔
Join 1,570 other subscribers
Get an alert every time something gets added to this specific article!
This description contains links to Amazon. These links will take you to some of the products mentioned in today's content. As an Amazon Associate, I earn from qualifying purchases. Visit the NASCompares Deal Finder to find the best place to buy this device in your region, based on Service, Support and Reputation - Just Search for your NAS Drive in the Box Below
Need Advice on Data Storage from an Expert?
We want to keep the free advice on NASCompares FREE for as long as we can. Since this service started back in Jan '18, We have helped hundreds of users every month solve their storage woes, but we can only continue to do this with your support. So please do choose to buy at Amazon US and Amazon UK on the articles when buying to provide advert revenue support or to donate/support the site below.

Finally, for free advice about your setup, j
ust leave a message in the comments below here at NASCompares.com and we will get back to you.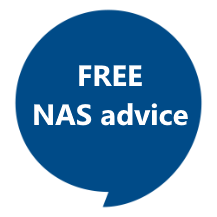 Need Help?
Where possible (and where appropriate) please provide as much information about your requirements, as then I can arrange the best answer and solution to your needs. Do not worry about your e-mail address being required, it will NOT be used in a mailing list and will NOT be used in any way other than to respond to your enquiry.
Support What We Do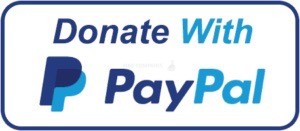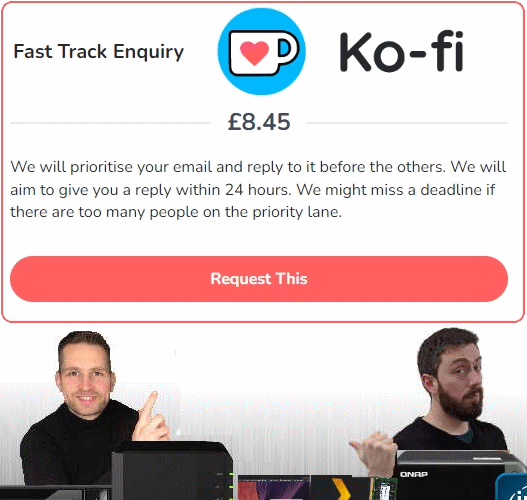 Terms and Conditions
Alternatively, why not ask me on the
ASK NASCompares forum
, by clicking the button below. This is a community hub that serves as a place that I can answer your question, chew the fat, share new release information and even get corrections posted. I will always get around to answering ALL queries, but as a one-man operation, I cannot promise speed! So by sharing your query in the
ASK NASCompares
section below, you can get a better range of solutions and suggestions, alongside my own.
Summary
Reviewer
Review Date
Reviewed Item
Synology 2022 Event Review - EVERYTHING Covered in SRM 1.3, Routers, Mac Support, DSM 7.1, New NAS, C2, Photos and Surveillance
Author Rating