What is the Best NAS hard drive of 2019
When choosing your first NAS device, as important as it seems to get the right network attached storage device, even more important is making sure you get the right hard drive or SSD Media to store your files on. Technically any hard drive (HDD) these days can be installed inside a network attached storage device. On the one hand, this is a good thing for those that like choice, but it is also a bloody awful thing for the indecisive or those that just want to know what the best hard drive to buy is right now. In order to use any hard drive in your NAS, you will need to make sure it is the following:
SATA connectivity (so some Enterprise drives will also support SAS)
At least 5400rpm or higher otherwise you there will be lag during access which only gets worse, the more drives you add.
at least 120GB and above in capacity, as often applications and NAS operating systems, plus updates, will be well over 50-80GB alone over the years
At least 64MB cache
Yep..that just above covers it!
That's it, if you have a drive that features these (and around 90% of them do) then you can install it in almost any NAS released in 2019 and before. But that still leaves hundreds and thousands of hard drives to choose from. So in order to help you make the right choice for your hard drive NAS media, we have compiled a list of the top 5 NAS hard drives right now. Each has been selected based on a particularly outstanding feature. They are as follows:
Price
Value
Support
Warranty
Speed
Noise
The Best Price NAS Hard Drive of 2019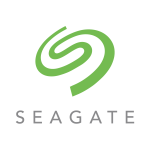 If you were looking for the best price for a NAS hard drive this year, then you will have to look at the Seagate Ironwolf series (not Ironwolf Pro). Price per terabyte and when compared with WD, HGST and Toshiba, we found that Seagate Ironwolf NAS HDD was consistently the lowest price per terabyte than any other media in the market and this trend continued all the way up to 12TB and 14TB. Arriving with a 5900RPM disk speed, 3 years of manufacturer warranty and dedicated Drive health software built in, the ironwolf NAS hard drive series definitely give you a lot of bang for a small amount of buck. Available all the way up to 12 terabytes of storage and featuring vibration and temperature sensors internally, Seagate Ironwolf NAS media is great for single hard drive use and multiple drive use in a RAID-enabled device, all the way up to up to 8 bays.
The Best Value NAS Hard Drive of 2019


Not to be confused with 'price', the best value NAS hard drive is not based on the $ price, but overall what you get for your money. Looking at the entire range, easily the best value NAS hard drives are the WD Red range of HDDs. Western Digital Red drives are one of the most well-known NAS media drives in the market today, and arrive with the regularly updated Firmware, NasWare 3.0. These drives are often between 2-5% more expensive than their seagate counterparts, however with a lower failure rate (marginally, but real) and a much faster warranty replacement on them, in terms of value, you cannot beat the WD Red NAS hard drive. The drives arrive with 3 years manufacturer's warranty, a varied RPM point between 5200-7200 RPM (intellipower, but its a fixed point) and are quieter whilst in operation than the seagate ironwolf series. Bottomline, they may cost a pinch more than seagate ironwolf NAS drives, but for what you are getting, the WD Red NAS hard drives are just the better value in the long term.
The Best NAS Hard Drive for Support in 2019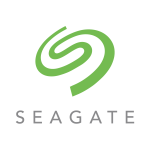 In terms of support, the seagate ironwolf Pro series of drives is easily the best drive for those that need a little helping hand from time to time. This NAS drive arrives with 5 years of manufacturer's warranty and a dedicated 7200rpm speed. This is further improved with a large area of cache between 128-256 megabytes and all seagate ironwolf pro drives arrived with the seagate rescue package included. In real terms, this means that in the event of your drive failing, not only do you have your regular warranty replacement, but the rescue package means that they will collect your drive and attempt to Data Recovery of all information for your drive and send it to you so you don't lose data. In short, this is a huge deal – Most data recovery companies will charge tens of thousands of pounds for a service like this and the seagate ironwolf Pro Series includes it at just an additional $30-$50 when compared with a non-Pro Series.
Additionally, Seagate Ironwolf Pro drives can be used in NAS devices all the way up to 24 bays, such as large-scale rackmount NAS and SAN environments. Alongside all of this, Synology and QNAP both let you access the Seagate health management tool on each drive directly from the NAS user interface, adding another layer to the support this hard drive provides. Ultimately, I have yet to find a drive that provides this level of software support and recovery from any other brand, and for those that value every megabyte and gigabyte for their home or business, I cannot recommend this the Seagate Ironwolf Pro drive enough.
The Best NAS Hard Drive for Warranty in 2019


Not to be confused with support, Warranty is a big concern for anyone who has ever had at least one hard drive fail on them. Replacement or Repair warranty does not guarantee the data on your drive will be recovered and it is always recommended that those that worry about the loss of data should have sufficient back-up and RAID protection at all times. However, for those that have backup systems in place and are more concerned with the replacement of items in order to maintain the integrity/uptime of their operation, then the warranty is a big big deal. For the warranty on NAS hard drives, I have yet to beat the WD Red Pro range in terms of warranty on a NAS hard drive. In my 10-year career in data storage devices, I have lost a total of 6 hard drives across around 35 devices (out of a total of around 650+ Drive, this isn't so bad).
Of those drives, the fastest, easiest and best replacement turnaround was easily the WD Red Pro Series of drives. Failures are to be expected with hard drives, as like any hugely mass-produced technical item, the law of percentages will eventually find its victim. However what really made it stand out was the fact that I had a replacement drive in my hand in a little over 48 hours (at no extra cost). The fact that this Drive arrives with 5 years of warranty length and 7200rpm, alongside a large cache, increasingly optimised firmware and those heat/vibration sensors only made me more impressed. That swift turnaround made all the difference to that particular installation at the time and since then I have used WD Red Pro exclusively for larger NAS builds for enterprise. Since then I have not had a failed WD Red Pro, but those I have spoken with you have reported similar fast turnaround on the replacement. Yes it lacks the data recovery service that seagate ironwolf pro provide, but the seagate drive that failed for me back in 2016 took just over eight days to be replaced, so the WD Red Pro NAS hard drive definitely wins the Warranty award from NASCompares.
The Fastest NAS Hard Drive in 2019


The fastest NAS hard drive I have ever had experience of is the WD Gold hard drive. I know that technically it is not a NAS hard drive and more designed for data centres, however, the construction is even better than that of the WD Red Pro and features a much higher mean time between failure (MTBF) and is often found a pinched cheaper too. Much like the WD Red Pro Drive, the WD Gold has the 7200rpm and 5-year warranty of it NAS sibling. As it is a data centre drive, its vibration and temperature sensors, as well as external physical construction are better than ever other NAS drive.
These small tweaks and improvements have resulted in this drive (in a RAID 0 Environment across 3-4 drives) outperforming many consumer SSD and with a considerably lower price per terabyte to SSD as well. Currently, if someone asks me what is the fastest NAS hard drive is to buy right now, I will tell them WD Gold NAS media wins by a mile.
The Best Quiet NAS Hard Drive in 2019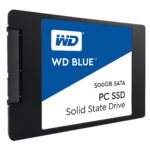 The quietest NAS drive media, I am sorry to tell you, is not a hard drive but an SSD, in fact, it is all SSD. There are, of course, some NAS hard drives that are quieter than others and if you go for a regular WD Red or Seagate ironwolf, at around 1-2TB then that is as quiet as it gets for NAS hard drives. But if you are really sensitive to noise, and want to avoid the clicks, whirs and spins of a hard drive in your NAS chassis, then you are recommended to purchase SSD for your installation. Be warned though, that the low noise, low vibration and low temperature come at a price and SSD is still 3-5x times more expensive than traditional hard drives.
NAS Hard Drive to Avoid in 2019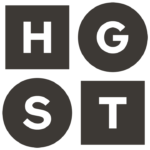 Even though the construction of a hard drive is very similar on every NAS drive, many of them are constructed to focus on a specific advantage (see the options above), but what about when an HDD media for NAS is designed to try to do everything? A classic example of a drive that tries to do too much is the HGST Deskstar NAS drive. All too often you will find the HGST NAS drive at quite a reasonable price, 3-year warranty and 7200rpm. However, failure rates on this NAS drive have proven to be a pinch higher than all other NAS hard drives. Given that it lacks the 5-year Warranty of a Pro Drive, the support and data recovery of the Seagate Ironwolf Pro, you could is gambling your data. Lastly, and I say this with true regret, the HGST NAS hard drives are the noisiest drives I have ever used. SERIOUSLY, once you get to the larger capacities you will often wonder if the drive is broken… it isn't, it REALLY sounds like that. In all fairness, however, if you don't mind a noisier NAS drive and or going to be using it in a 1-2 bay NAS for home or non-mission critical data, then I would still recommend the HGST NAS drive – just be aware of its failings.
Summary
Reviewer
Review Date
Reviewed Item
Best NAS Hard Drives of 2019
Author Rating