Which NAS is best for you. Cheapest DS216se or backup NAS DS218j. Or simple multimedia NAS DS218play and DS218 or maybe universal DS218+ which does a bit of everything. Or simply DS718+ which does everything. Two Bay Synology Diskstation NAS compared. In the paragraphs below, you will find what is the difference between these 2 bay NASes. Also find out what speed to expect from each of them, functional differences and upgradeability between them.
Contents
What are the differences between all these 2 bays?
DS216se – cheapest dual drive NAS – accessible over the network
DS218j    –  still a simple network drive, but capable of faster backups, limited multimedia, and Synology Apps
DS218play – Good for backups. Geared for HD and some 4K multimedia. Many apps available but limited performance.
DS218 –        Same as DS218play +increased memory, and copy button. Good for backups, HD and some 4K multimedia, and Hot-swap drive replacement and backup functions
DS218+ –      Good for all multimedia (HD, 4K) and easy backup functions (copy button) and is upgradable (RAM) expandable up to 7 drives (as a separate volume), Hot-swap drives, will run all apps.
DS718+        Good for all multimedia (HD, 4K) and easy backup functions (copy button) and is upgradable (RAM) expandable up to 7 drives (even RAID across all drives), Hot-swap drives, will run all apps. Supports virtualization and more. Dual LAN for double speed. The best NAS in the range.
What is the price difference?
Get a quote with better price, bespoke solution, free advice and build & Test service all free of charge at SPAN here
Which ones have Quick Copy Button?
One button on the front panel can make big difference. All NAS models have USB ports for connecting many different devices including the backup drive. Normally you would connect a drive, then log into a Synology NAS and copy the data from one device to another. With a button, you can customize its function. You can make it copy data from connected drive to a NAS folder automatically once the button has been pressed. This could save few precious minutes of your time. Only three 2 Bay NAS models feature this button.- Synology DS218, DS218+, and DS718+.
Which Synology 2 bay is good for PLEX?
As you may know, PLEX app will not work on all NAS models. PLEX have created their app only for Intel and AMD processors featuring NAS models. Synology DS218j processor luckily is supported therefore letting you install Plex Server. Functionality will be extremely limited for such weak device. But you may still be able to stream some of the content. The only ones which are fully PLEX compatible are DS218+ and DS718+. They are powerful enough not just for streaming all sorts of media files but also have transcoding on the fly function available. This will let you stream heavy video files on smaller devices thanks to instant video conversion – compatible with destinations device.

Fastest Data transfer speed between Synology 2 bay?
If you worry about the time at which time machine and windows backups will be done, you need to look at data transfer speed. Funny enough that hard drives have become faster than the bandwidth of network cables. This is why 1 year from now many NAS will actually have 10GbE port available, which is a faster technology of Gigabit networks. All NAS models will perform at similar speed apart from DS718+ which has two network ports. This let you combine two connections into a one (link aggregation), this is actually doubling transfer speeds of your NAS.

Which Synology 2 bay is good for Surveillance?
Before you look for a best surveillance NAS solution you need to decide how many cameras you will need. Also, you need to look at more powerful NAS than recommended below if you will want to use this NAS for other functions as well surveillance.
Which 2 Bay Synology comes with Hot Swap Trays?
Hot-swap trays mean, that in case of broken drive you can easily slide it out and quickly replace it with a new one. Whereas other NAS  will need to be opened up and then drives removed from the case. Only DS218, DS218+ and DS718+ have sliding tray function available.
Which Synology 2 bay is good for 4K Transcoding?
Synology software has created this outstanding hardware-software symbiosis. If the processor has video transcoding engine, it will do all transcoding without affecting other users using their apps on the Synology. DS218 and DS218play have cheaper processors, therefore, they could not put all instructions inside the processor to cope with any video file. This is why they decided to focus only on new generation video encoding format- which is H245. If you want to transcode older H264 format as well as a new H265 format- you need to get DS218+ or DS718+ which will cope with both video encoding formats.

Which one is the fastest one?
Performance-wise the weakest one is DS216se and DS218j. With DS218 and DS218play you can already do many things in a reasonable time. If occasional hiccups are not acceptable than DS218+ or even DS718+ will make sure everything works smoothly all the time.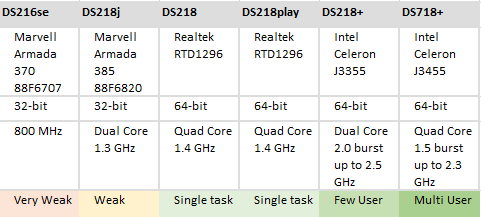 Which ones are expendable?
The only NAS from these which can be upgraded is DS218+ and DS718+. You can add expansion unit for 5 extra hard drives (as a separate volume -DS218+ and expand raid on ds718+) and add bigger size RAM sticks.
Which ones can I upgrade?
Only DS218+ and DS718+ can have RAM memory upgraded. Synology recommends to use only their own RAM, but often it is much more expensive or simply not available to buy. Therefore there are many Youtubers and Bloggers proving that upgrade can be done even using Crucial and other make memory sticks. To find out how to upgrade your NAS up to 16GB of RAM, read an article "How to upgrade NAS".
Synology Official upgrade – DS218+ and DS718+
DDR3L RAM 4GB D3NS1866L-4G  Max 4GB +2GB = TOTAL 6GB

Crucial Compatible RAM Upgrade 
4GB +2GB = TOTAL 6GB
4GB +4GB = TOTAL 8GB
8GB +2GB = TOTAL 10GB
8GB +8GB = TOTAL 16GB
CPU can only address 8GB per channel (slot). So max 16GB (2x8GB).
How to upgrade DS218+ RAM?
DS218+ can have easy upgrade up to 10GB without hard work. But if you need the maximum upgrade of 16GB it requires disassembling the NAS (how to). That will allow you to install two 8GB sticks in DS218+.

How to upgrade DS718+ RAM?
It will take less than a minute to upgrade your DS718+ up to 16GB of RAM. All it takes is – sliding out drive trays.

What can I connect to DS 2 bays?
Wireless Speaker Sonos
The great thing about Sonos is that you don't need to pay for music subscription service. With the cheapest NAS at home like DS218j or any other, you can have your backups done for all of your devices and still use your network drive as a Sonos music library. Sonos will connect to your NAS via your network and let access your provided music library. If you have little more of IT knowledge, you can even set up your Alexa or Sonos with Alexa built in to play music on your voice commands ("Alexa! Ask DS Audio to Play Music!").
Casting devices
Nowadays it is so cheap to upgrade your old TV and make it smart. All you need is Google Chrome or EZcast alternative plugged into your HDMI port at the back of your TV. Now you have great functionality added to your TV to send a video file directly from your NAS to a TV. No need for wires and chargers and other mess. You can use your phone as a remote to go to your movies or family videos and cast that content on your TV during family or friend gatherings.
Amazon Fire TV
You may not have a smartphone, or you just simply prefer to control your content with a remote in that case Amazon Fire TV will be a great addon to get to your TV. It also plugs into your HDMI port and will play content from your NAS to a TV. No wires no mess.
nVidia Shield TV
It gets even better! If you want some more entertainment and all previously mentioned functions – nVidia TV is a great thing to get. You can use it for playing games and watching movies from your NAS. The greatest thing is – shield TV does video transcoding. So even if you have a cheap NAS with a weak CPU, in a combination of shield TV you can now automatically on the fly change video file size and format for a destination device. It is a great way to reduce network load and let older devices to play video content which normally was not supported on the device.
Expansion unit:
Need Advice on Data Storage from an Expert?
We want to keep the free advice on NASCompares FREE for as long as we can. Since this service started back in Jan '18, We have helped hundreds of users every month solve their storage woes, but we can only continue to do this with your support. So please do use links to Amazon Amazon UK on the articles when buying to provide advert revenue support or to donate/support the site below.


Finally, for free advice about your setup, j
ust leave a message in the comments below here at NASCompares.com and we will get back to you.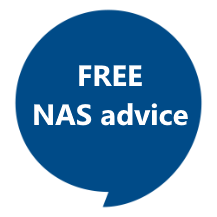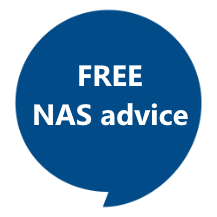 Need Help?
Where possible (and where appropriate) please provide as much information about your requirements, as then I can arrange the best answer and solution to your needs. Do not worry about your e-mail address being required, it will NOT be used in a mailing list and will NOT be used in any way other than to respond to your enquiry.
Terms and Conditions
Alternatively, why not ask me on the
ASK NASCompares forum
, by clicking the button below. This is a community hub that serves as a place that I can answer your question, chew the fat, share new release information and even get corrections posted. I will always get around to answering ALL queries, but as a one-man operation, I cannot promise speed! So by sharing your query in the
ASK NASCompares
section below, you can get a better range of solutions and suggestions, alongside my own.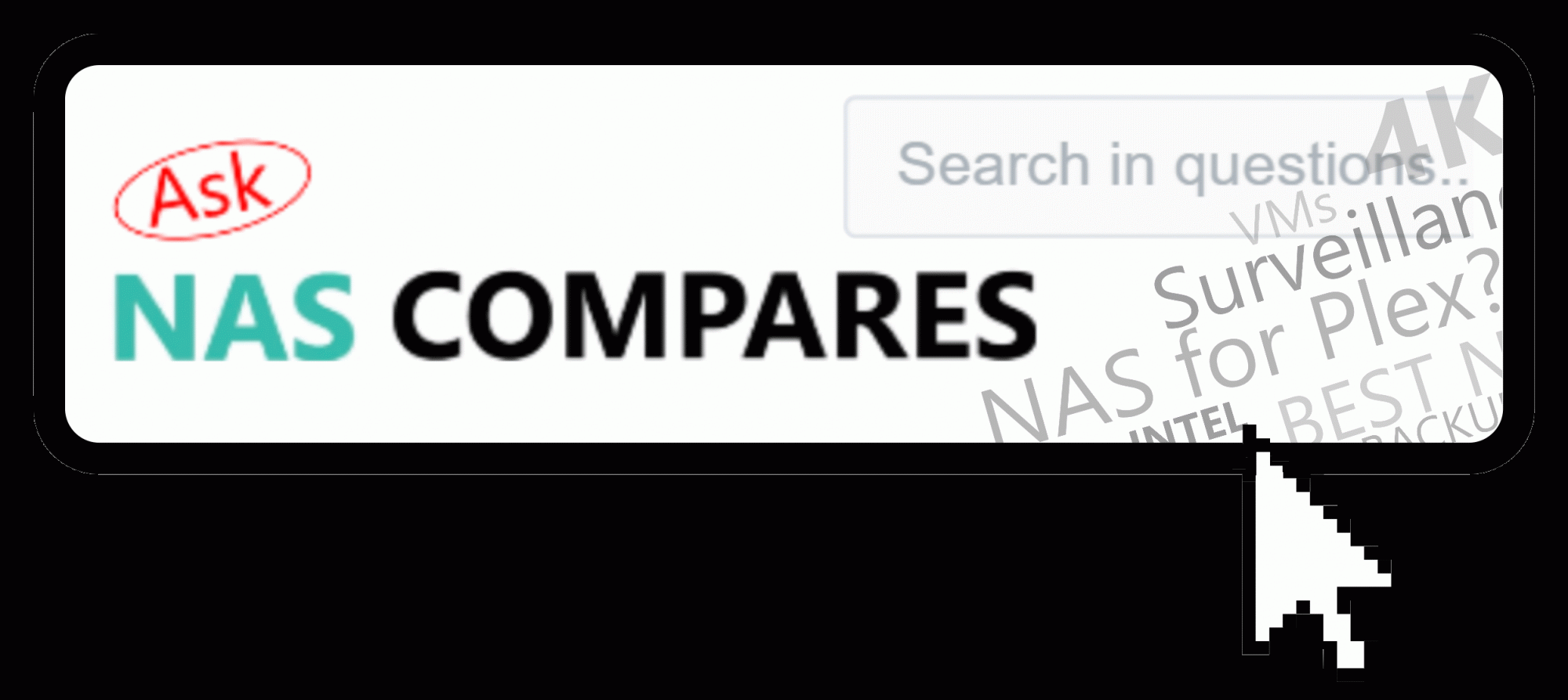 Summary
Reviewer
Review Date
Reviewed Item
Author Rating