Choosing the Right Memory for your Synology and QNAP NAS
A network attached storage device, or NAS, is very similar to a regular desktop computer in so many ways. The Architecture of the NAS device in terms of hardware has not changed a great deal between the two, with both still featuring a motherboard, CPU, hard drives and, of course, memory. The memory, or RAM as it's more commonly known, is the part of the NAS that is dedicated to handling random and incidental instances of data use. In real terms that means that it is the part of the computer that dictates how many programs or tasks or actions can be handled at any given time by the NAS system. Sure, the CPU dictates the power of the machine, but think of the memory as the extent to which (and the frequency of) the tasks can perform. All NAS devices arrive with a portion of memory includes, typically in the form of Gigabytes, and generally around 1-4GB to compliment the CPU and ensure smooth running for general use. But what about extensive use? Specialised use? tasks that require enhanced rendering (creation)not graphics or those that require many, many users to access the NAS at once? It is for reasons such as these that many users look at upgrading their NAS drive with more memory, often doubling, trebling or quadrupling the existing RAM inside to push performance.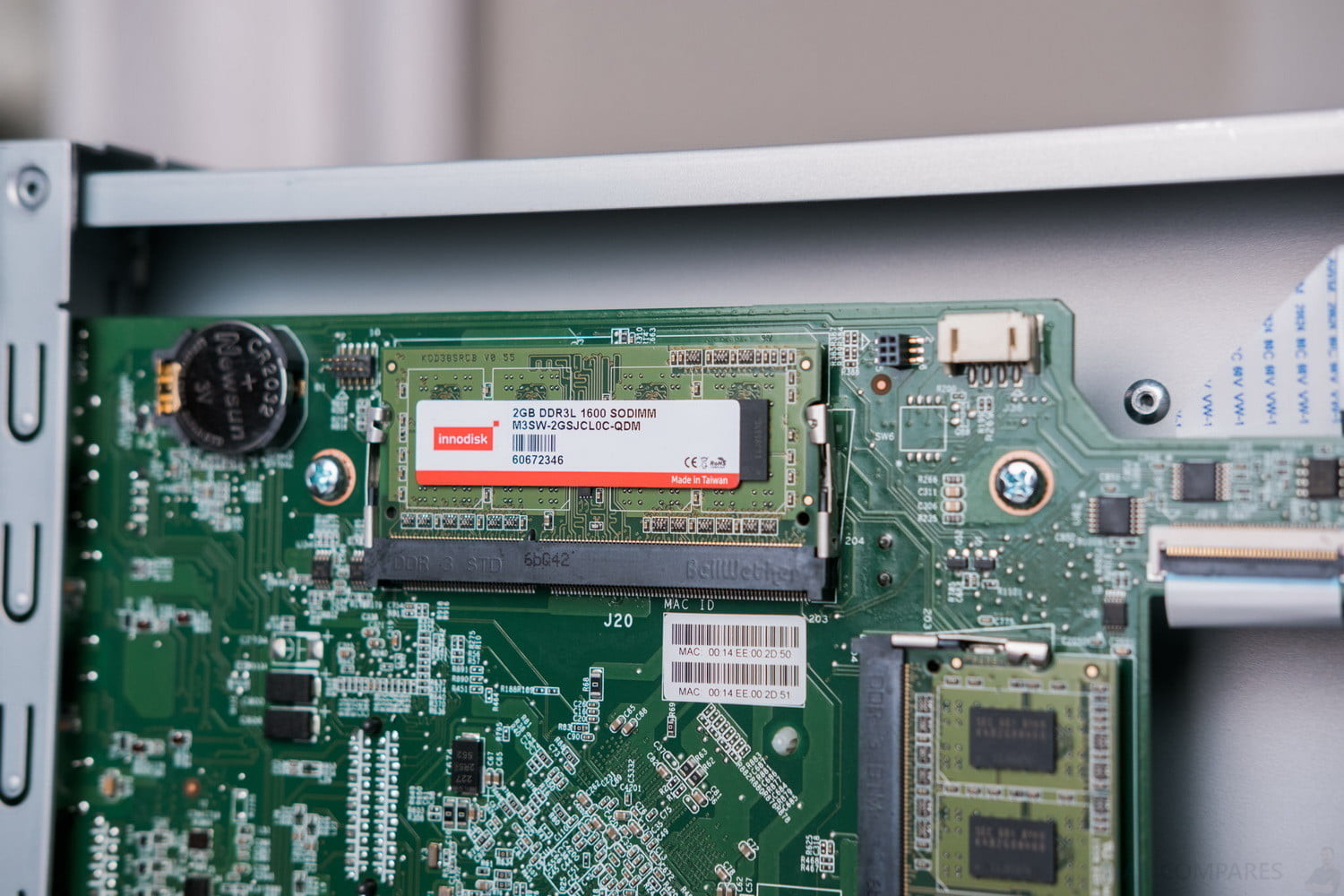 Choosing the Right Compatible Memory for my NAS
Like most technology, NAS server devices can differ greatly from one to another and if you are looking to upgrade the RAM on your NAS, you should ensure you choose the right compatible memory for your NAS. important factors to consider:
DDR 1, 2, 3, 4 or 5?
As newer and better performing RAM has been developed, the physical build of memory has changed. Factors such as the efficiency of the chips on-board to the connectors themselves have changed. Always be sure to check that the memory you choose is the right DDR and DIMM for your NAS. Generally, all modern NAS use DDR3, DDR3L or DDR4 right now. Also, most Desktop NAS use SO-DIMM and rackmount use LONG-DIMM. Though this is by no means concrete and often there are exceptions to the rule. ALWAYS check first!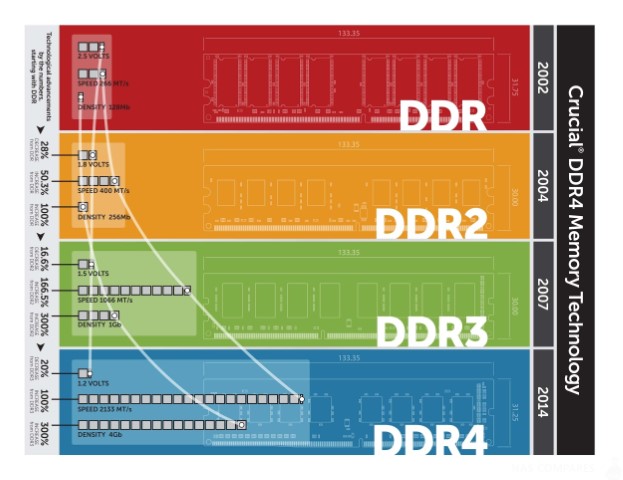 Memory Frequency
The MHz frequency band of the RAM dictates the speed of communication/package handling of data via the memory when in use. It is for this reason (among others) that RAM should always be in pairs (eg, 2 sticks of the same capacity/speed) or a single stick. So that these speeds are stable. Generally the lowest memory frequency you should look for us 1600mhz and ideally 1866mhz minimum if supported.
Memory Capacity
The capacity of memory, almost always dictated in gigabytes, is the amount of data available to handle tasks and applications actioned by the CPU at any given time. The more capacity you have, the greater the weight of tasks/apps/users you can handle. All actions and executed applications require memory space and are pretty much the main reason people upgrade the RAM on their NAS.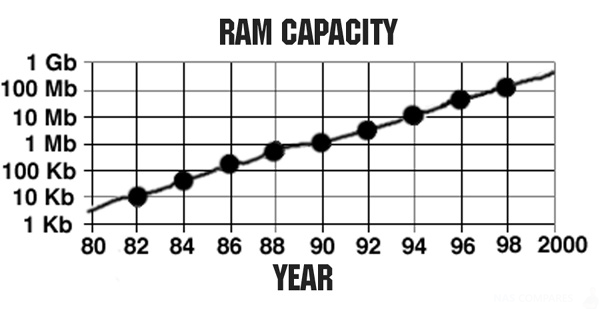 There are other factors such as Electronic Error Correction (ECC) memory that check/repair handled data to maintain integrity or passive cooling that improves speeds under heavy use, but these are especially Enterprise considerations for NAS and found in rackmount devices mostly.
Official Memory NAS upgrades Vs Crucial Memory
As you would expect, most NAS brands such as Synology or QNAP sell their own business official memory upgrades to their NAS drive devices. I, these official upgrades are much, much more expensive than crucial memory alternatives, even though they are often the EXACT SAME Memory! This could be due to packaging, manufacturer, specialised testing, or simply to make a quick buck! Also, many NAS brands sell their own branded NAS, but a quick look at their compatibility pages show they can still support crucial memory fine. The result is that in most cases, you can save a good chunk of money by buying crucial memory, rather than the Synology or QNAP official RAM. Just always be sure to check in advance on the NAS memory compatibility pages before you buy as brands can change their compatibility in later releases and we cannot be held accountable for that.
Easy Guide to Choose the Right Memory for your NAS
So, to business! Selecting the right memory for you NAS comes down to choosing the right connections and Ports. Click the link(s) below to take you to the right memory.
Memory Type
Synology NAS
QNAP NAS
Crucial DDR3L 1600 SODIMM 204pin

Click Below to Choose your Capacity

DS216+
DS216+II
DS416play
DS718+
DS718+II

TBS-453A
TS-253A
TS-453A
TS-451A
TS-251A
TS-431X2
TS-431P2
TS-231P2
TVS-463
TVS-463+
TVS-663
TVS-663+
TVS-863
TVS-863+
---
Memory Type
Synology NAS
QNAP NAS
Crucial DDR3L 1866 SODIMM 204pin

Click Below to Choose your Capacity

DS218+
DS418play
DS918+
DS1019+
DS619slim

TS-253B
TS-253Be
TS-453B
TS-453Be
TS-653B
TS-453BT3
---
Memory Type
Synology NAS
QNAP NAS
Crucial ECC DDR3 1600 LONG-DIMM 240pin

Click Below to Choose your Capacity

SS-EC1279U-SAS-RP
TS-EC1279U-SAS-RP
TS-EC1280U R2
TS-EC1679U-SAS-RP
TS-EC1680U R2
TVS-EC1280U-SAS-RP
TVS-EC1280U-SAS-RP R2
TS-EC2480U R2
TS-EC880U R2
SS-EC1879U-SAS-RP
SS-EC2479U-SAS-RP
TVS-EC1580MU-SAS-RP
TVS-EC1580MU-SAS-RP R2
TVS-EC1680U-SAS-RP
TVS-EC1680U-SAS-RP R2
TVS-EC2480U-SAS-RP
TVS-EC2480U-SAS-RP R2
TS-EC879U-RP
TS-EC1279U-RP
TS-EC1679U-RP
TS-EC1080 PRO
TS-EC1280U-RP
TS-EC1280U-RP
TS-EC1680U-RP
TS-EC2480U-RP
TS-EC2480U-RP
TS-EC880 PROS-EC880U-RP
---
Memory Type
Synology NAS
QNAP NAS
Crucial DDR4 2400 LONG-DIMM 240pin

Click Below to Choose your Capacity

N/A

TS-1635AX
TS-1232XU
TS-832XU
TS-1677XU
TS-877XU
TS-1277XU
TS-432XU
TS-1677X
TS-1273U
TS-1673U
TS-873U
TS-473U
---
Memory Type
Synology NAS
QNAP NAS
Crucial DDR4 2133 LONG-DIMM 288pin

Click Below to Choose your Capacity

RS3618xs
RS4017xs+
RS3617xs+
RS3617RPxs
RS2818RP+
RS2418+
RS2418RP+
FS3017
FS2017
RS18017xs+

TVS-682
TVS-682T
TVS-882
TVS-882T
TVS-882BR
TVS-1282
TVS-1282T
TVS-1282T3
TDS-16489U
TVS-882BRT3
TES-1885U
TES-3085U
TS-1685
---
Memory Type
Synology NAS
QNAP NAS
Crucial DDR4 2400 SO-DIMM 260pin

Click Below to Choose your Capacity

TS-473
TS-673
TS-873
TVS-473e
TVS-473
TVS-673
TVS-673e
TVS-873e
TVS-873
TVS-872XT
TVS-672XT
TVS-472XT
TS-832
TS-932X
TS-332X
TVS-882ST
TS-951X
Articles Get Updated Regularly - Get an alert every time something gets added to this page!
This description contains links to Amazon. These links will take you to some of the products mentioned in today's content. As an Amazon Associate, I earn from qualifying purchases. Visit the NASCompares Deal Finder to find the best place to buy this device in your region, based on Service, Support and Reputation - Just Search for your NAS Drive in the Box Below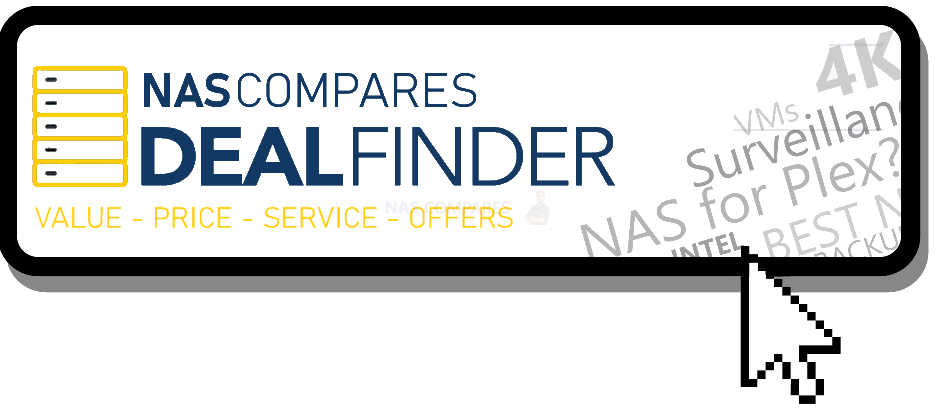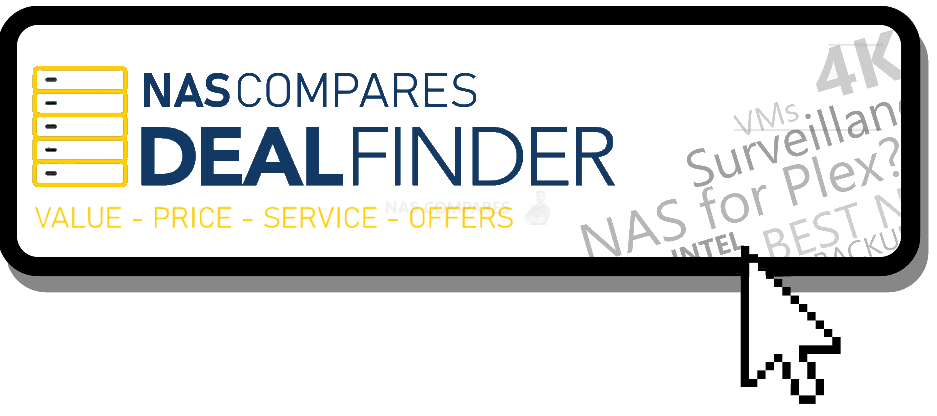 SEARCH IN THE BOX BELOW FOR NAS DEALS
Need Advice on Data Storage from an Expert?
We want to keep the free advice on NASCompares FREE for as long as we can. Since this service started back in Jan '18, We have helped hundreds of users every month solve their storage woes, but we can only continue to do this with your support. So please do choose to buy at Amazon US and Amazon UK on the articles when buying to provide advert revenue support or to donate/support the site below.


Finally, for free advice about your setup, j
ust leave a message in the comments below here at NASCompares.com and we will get back to you.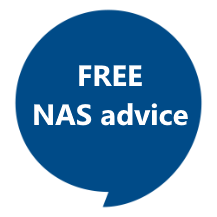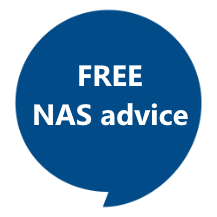 Need Help?
Where possible (and where appropriate) please provide as much information about your requirements, as then I can arrange the best answer and solution to your needs. Do not worry about your e-mail address being required, it will NOT be used in a mailing list and will NOT be used in any way other than to respond to your enquiry.
Terms and Conditions
Alternatively, why not ask me on the
ASK NASCompares forum
, by clicking the button below. This is a community hub that serves as a place that I can answer your question, chew the fat, share new release information and even get corrections posted. I will always get around to answering ALL queries, but as a one-man operation, I cannot promise speed! So by sharing your query in the
ASK NASCompares
section below, you can get a better range of solutions and suggestions, alongside my own.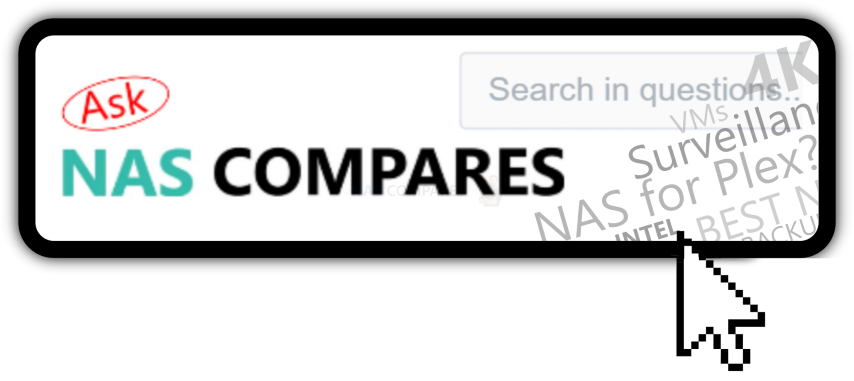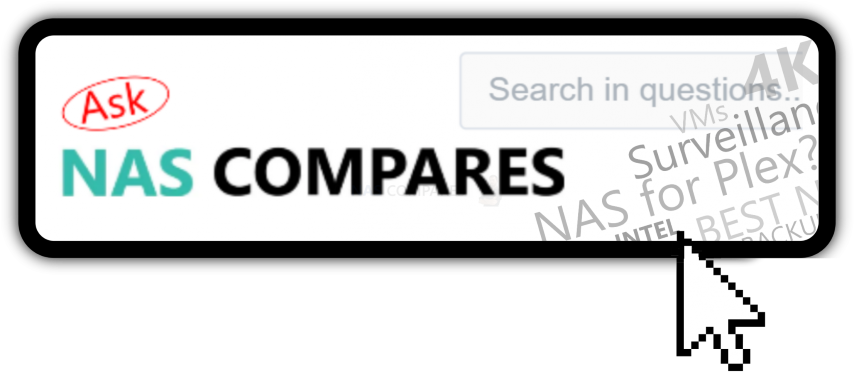 This description contains links to Amazon. These links will take you to some of the products mentioned in today's video. As an Amazon Associate, I earn from qualifying purchases