Best NAS Drive for Power Vs Price
I've been watching several of your videos on You Tube and I find them very informative. I am in the process of selecting a NAS for home use and I has a few questions I was hoping you could help me with.

First of all, my background. I currently have a very old DLink DNS-323 that I've only been using for file storage. Over the year's I've had to replace drives in that device, but it met my needs. Now the darn thing is beeping so it's time to replace it. The next NAS I get will be used not only for file storage, but also for media storage/streaming (PLEX). I will most definitely install some apps (although I don't know what yet because my old NAS only had one app, (which was a bit torrent client). So, my questions are:

1. I am looking at Synology and QNAP. Currently leaning towards the QNAP 251B. It has an Intel dual-core processor and 2GB RAM. If I were to spend money on a higher level, should I spend money on a better processor (quad-core) or more ram (4GB)? Both those upgrades cost about the same, but if I want a better processor and more RAM the prices seem to go up a lot.

2. I've been looking at Synology and QNAP because it seems that those are the two most popular NAS brands right now, and it looks like they make good quality products that will last a while. I've not been looking at Western Digital because they don't seem to have the flexibility as the other two, but I keep seeing Terra Master, and the cost of the Terra Master products seem to be much lower than the other two. I am wondering what the quality of the product and the software is when comparing Terra Master to Synology or QNAP.

3. I am looking at a 2-bay NAS, which I will use RAID 1 on. I understand that RAID 5 and 6 are no longer any good. However I do see that people are using RAID 5 on their newer NAS'. Can RAID 5 still be used? If I have a 3-bay NAS, running RAID 5, can one drive be removed while the NAS still operates? I ask because with my DNS-323, there was a time where one drive that was completely dead. I removed it and operated the NAS as a single-drive NAS until I was able to go out and buy a new drive.

Thank you,

Al, Canada
Best Synology or QNAP NAS Alternative for a D-Link NAS?
Hi there Al,
Thank you for watching/reading my content. NAS is a remarkable niche subject and it's always good to know I can help. Let's tackle your enquiries one at a time.
1. I am looking at Synology and QNAP. Currently leaning towards the QNAP 251B. It has an Intel dual-core processor and 2GB RAM. If I were to spend money on a higher level, should I spend money on a better processor (quad-core) or more ram (4GB)? Both those upgrades cost about the same, but if I want a better processor and more RAM the prices seem to go up a lot.
The TS-251B is currently in my top 3 NAS for best mid-range solution for those who want features, functionality and hardware on a budget. However, I would not say it is ideal and (I know it will push the price tag up), currently the DS918+ is the best middle ground for backups, plex performance, fast file storage and stability. Alongside this the first party software is excellent. You can find out more about the DS918+ here – https://nascompares.com/review/synology-ds918-nas/
Best Prices for Synology 4 bay NAS DS918+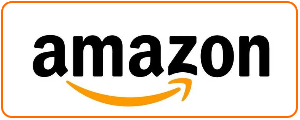 ---
QNAP NAS vs Synology NAS
2. I've been looking at Synology and QNAP because it seems that those are the two most popular NAS brands right now, and it looks like they make good quality products that will last a while. I've not been looking at Western Digital because they don't seem to have the flexibility as the other two, but I keep seeing Terra Master, and the cost of the Terra Master products seem to be much lower than the other two. I am wondering what the quality of the product and the software is when comparing Terra Master to Synology or QNAP.
I am personally quite a fan of Terramaster NAS, they have managed to evolve their hardware and software in just over two years to a point that took QNAP and Synology almost 10 years. However, alot of this is just due to copying from their rivals and Terramaster is still rather limited. If you want the applications, fluidity and ease of access, you will most likely not enjoy terramaster. It IS a good brand and the dual and quad core intel units from 2018 are especially impressive. One for if you have a tight budget, but still want that quad-core Intel Celeron CPU – just be prepared to have a bot of a learning curve/occasional stumbling block.
Terramaster TOS Software Review – https://nascompares.com/terramaster-f4-220-nas-review/
Latest TerraMaster NAS Review – https://nascompares.com/terramaster-tos-3-1-nas-software-review/
---
Best NAS RAID Choice?
3. I am looking at a 2-bay NAS, which I will use RAID 1 on. I understand that RAID 5 and 6 are no longer any good. However I do see that people are using RAID 5 on their newer NAS'. Can RAID 5 still be used? If I have a 3-bay NAS, running RAID 5, can one drive be removed while the NAS still operates? I ask because with my DNS-323, there was a time where one drive that was completely dead. I removed it and operated the NAS as a single-drive NAS until I was able to go out and buy a new drive.
RAID 5 is very stable now and in the case of NAS, highly recommended. I have been using RAID 5 and Synology SHR (their own RAID config that lets you mix drive types and sizes when you add bigger drives at a later date) for the best part of 5 years now and it has saved my bacon on at least 3 occasions in my person storage! If you want the specifications of the TS-251B with more storage bays, but do not care about PCIe upgrades, then I recommend the QNAP TS-351. It looks a little naff, but it has some excellent utility.
Here is my review of the QNAP TS-351 NAS – https://nascompares.com/qnap-ts-351-nas/
So, in conclusion.
If you are on a tight budget, the QNAP TS-251B NAS minimum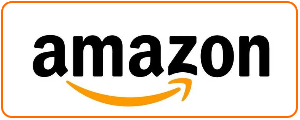 If you want the same internal specifications, but more storage, the QNAP TS-351 NAS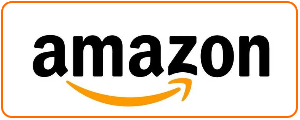 Finally, if you want to future proof and have a smoother and more equipped storge solution, at a price, the Synology DS918+ NAS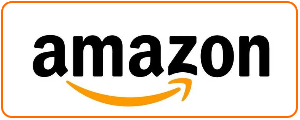 Thank you for your question and I hope I was able to help.
This site needs your help to keep people informed for free. If you found this advice helpful, why not help keep it alive by clicking one of the links in the pages (just a click is all it takes) or donate to the running of this site below. This will help me help as many users as possible and keep people informed on how storage can be used in every area of their lives.
To find out more about how to support this advice service check this: https://nascompares.com/support-nas-passion