Buffalo launches 40GBASE-T compatible CAT8 LAN cable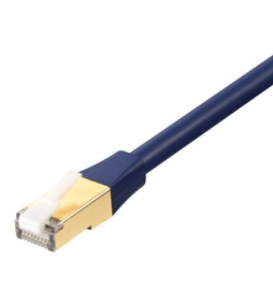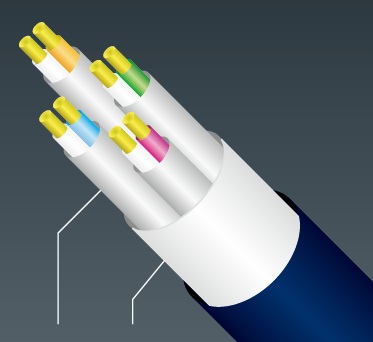 Buffalo Inc. will release a 40GBASE-T compatible CAT8 LAN cable in late January 2021. The price (excluding tax) is 3050 yen for the 1m "BSLS8NU10BL", 3860 yen for the 2m "BSLS8NU20BL", 4670 yen for the 3m "BSLS8NU30BL", 6100 yen for the 5m "BSLS8NU50BL", and 10,000 yen for the 10m "BSLS8NU100BL". Circle.
 The transmission band is 2000MHz, and a gold-plated shield plug that suppresses the generation of rust and oxide film is used. Another feature is that the claws that secure the LAN port and cable are made of a material that does not break even when bent 180 degrees.
 A double shield structure is used in the cable to prevent the communication error "Alien Crosstalk (ANEXT)" that occurs when communicating over gigabit. The cable color is blue only.
Correspondence information

You can check the supported information such as supported OS from the 

supported information page

 .

Compatible models

ADSL modem, CATV modem, FTTH (optical internet), digital TV, recorder (model with RJ-45 connector), game console, personal computer




* For gigabit connection, all other devices and cables to be connected must support gigabit. There is.

Terminal shape

RJ-45 connector

cable length

BSLS8NU10BL: 1m




BSLS8NU20BL: 2m




BSLS8NU30BL: 3m




BSLS8NU50BL: 5m




BSLS8NU100BL: 10m

Corresponding transmission band

Category 8 (40GBASE-T)




Category 7 (10GBASE-T)




Category 6a (10GBASE-T)




Category 6 (1000BASE-TX)




Category 5e (5GBASE-T, 2.5GBASE-T, 1000BASE-T)




Category 5 (100BASE-TX) )




Category 3 (10BASE-T)




* In order to realize high-speed transmission of Cat8, all other connected devices and cables must support 40GBASE-T.

Transmission band

2000MHz

Cable type

4-to-S / FTP straight cable

Line

Twist line

Operation guarantee environment No condensation

Temperature 0 ° C-40 ° C, Humidity 10% -85%

Warranty period

Warranty: Initial defective replacement only.
spec

Model number

price

JAN code

BSLS8NU100BL

10,000 yen (excluding tax)

4950190377078

BSLS8NU50BL

6,100 yen (excluding tax)

4950190377061

BSLS8NU30BL

4,670 yen (excluding tax)

4950190377054

BSLS8NU20BL

3,860 yen (excluding tax)

4950190377047

BSLS8NU10BL

3,050 yen (excluding tax)

4950190377030