Does the QNAP QGD-3014-16PT Combined NAS, Centralized NVR and PoE Switch Deserve Your Data?
Over the last few years, we have seen some genuinely innovative things being done with data storage. The days of NAS systems being just glorified hard drives that you access over the internet are long gone and have given way too far more tailored hardware solutions that shift the focus from the storage of data towards more intelligent accessibility of data. One of the most active brands in the field of server development in the last five years has been QNAP, a NAS brand that has diversified their server portfolio to create far more complete solutions for both home and business users. The latest piece of hardware to join their ranges is the new QGD-3014-16PT, a NAS and managed PoE switch combination device. Although technically the third variation of this kind of solution from the brand (known as the Guardian series), the QGD-3014-16PT is a whole new kind of system that combines a Small/Medium Business and Prosumer grade 4-Bay NAS solution with a 16 port PoE managed switch, all in a single remarkably compact chassis. Designed with centralising network activities, storage, internal collaboration and surveillance, the QGD-3014-16PT is a particularly interesting piece of hardware that aims to simplify the IT purchasing needs of the average business. However, is the QGD-3014-16PT truly innovative or trying to solve a problem that didn't exist in the first place. Let's find out.
QNAP QGD-3014-16PT Hardware Review – Quick Conclusion
This is just a fantastic piece of kit. Yes, the QGD-3014-16PT is not without its small compromises (lack of a PCIe upgrade slot, a 10Gbe NIC or a redundant PSU), but what you have is a fantastically centralized solution to those that are looking for a single device that can resolve three of the biggest concerns of a modern business – Storage, Access and Security. When I first reviewed the first generation of this technology back in 2019 (the QGD-1600p Guardian) I commented that as interesting and innovative as I thought it was, that it was a mid-range switch and a mid-range NAS in a single chassis. Fast forward to 2021 and what we have it a great performing (inside and out) Intel-powered RAID 5 NAS and a highly customizable and configurable PoE switch in a single chassis – Yes, the design might not be for everyone, but most people will barely even look at a device that is far more 'setup and forget' than most. In short, this device IS another great example of QNAP being the real innovators of the NAS industry and I am genuinely excited to see what they do next.
QNAP QGD-3014-16PT Hardware Review – Retail Packaging
The first thing that struck me about the QGD-3014-16PT retail package when it landed on my desk is simply that I expected it to be larger. I am not sure whether it is the fact that this is a combination of a 16 port switch and 4-bay mid-range NAS that made me think it would be larger, or that the product images I had seen a few months ago seem to be a great deal more imposing. Nevertheless, the retail box for the QGD-3014-16PT is comparatively small and about the same as I would expect from a standard 6 bay NAS in 2021.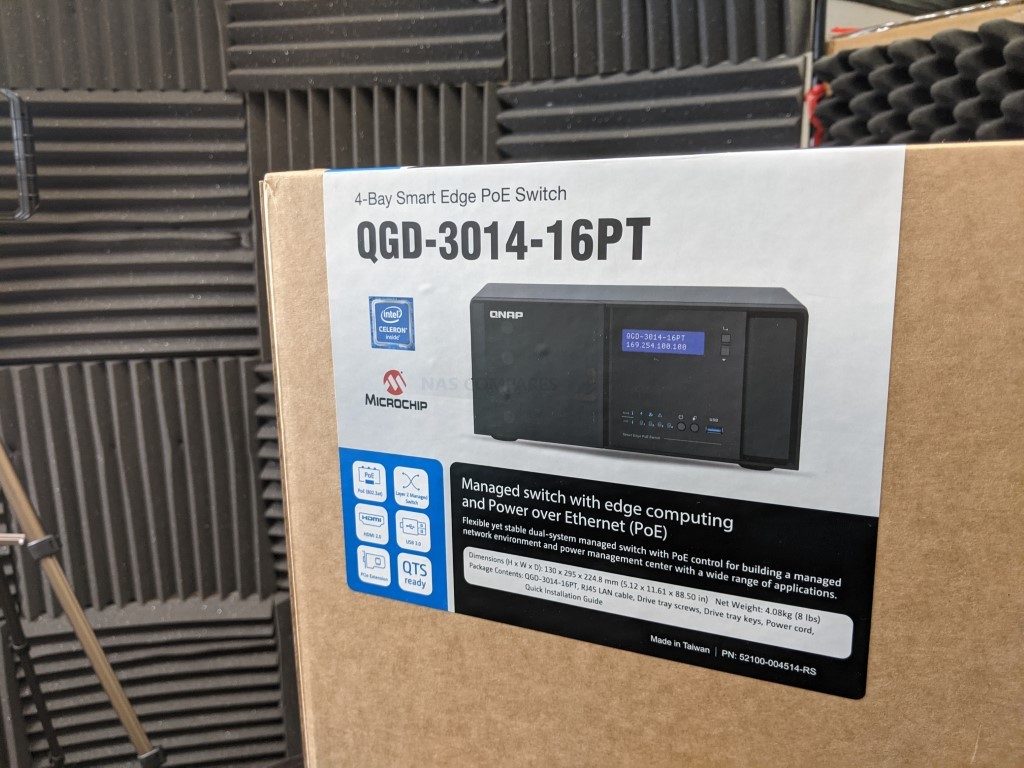 Opening the retail box shows the usual tremendously thick foam protection around to the NAS system itself, as well as a box of accessories. I often comment, wildly unnecessarily some might think, on the quality of the packaging that these units arrived with, but it is a necessary point and one that I think gives you a good measure of the brand. The damage that can occur to storage devices in transit from near-invisible impacts of shock and movement is something that is never truly revealed until months into a systems lifespan. Therefore I always give extra points to any system that arrives in terrifically protective packaging.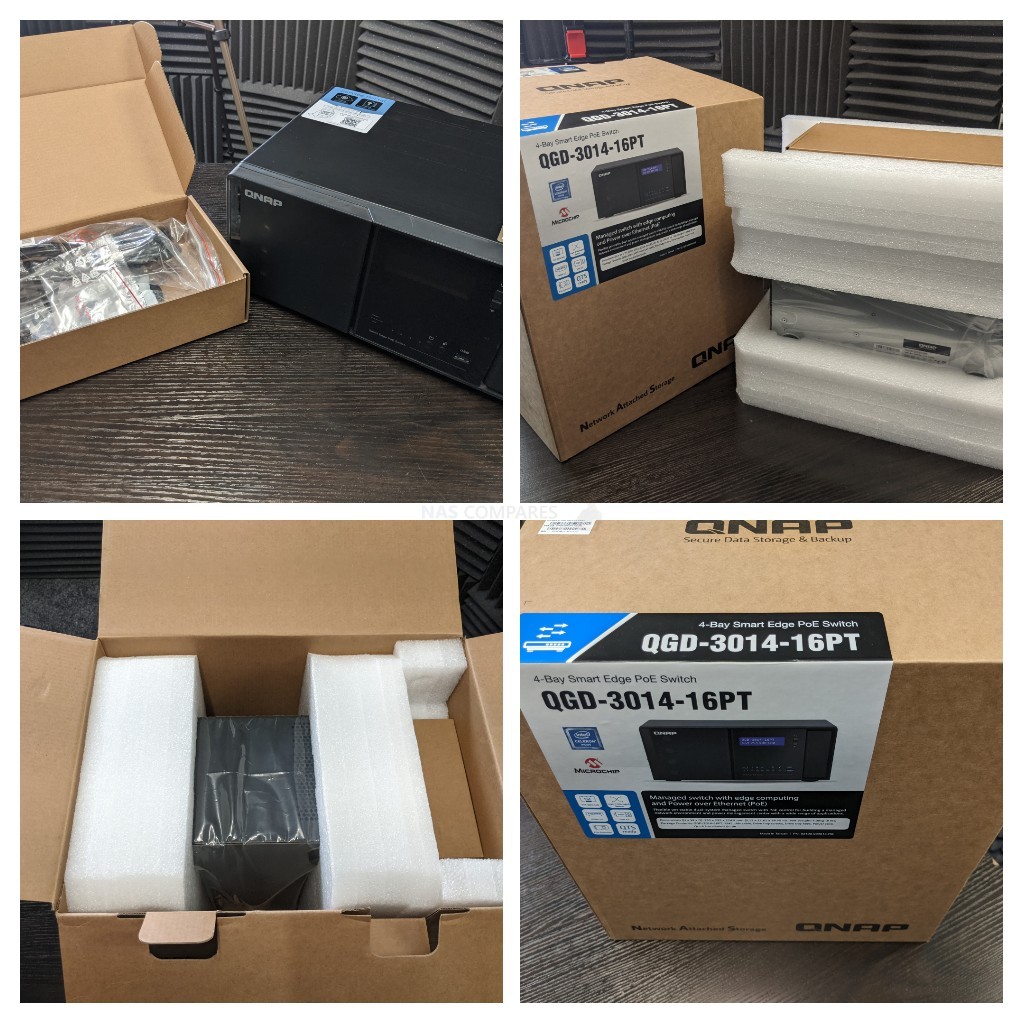 Opening the box shows us the usual thank you message from the brand, but also shows that we have the typical box of accessories accompanied with NAS system.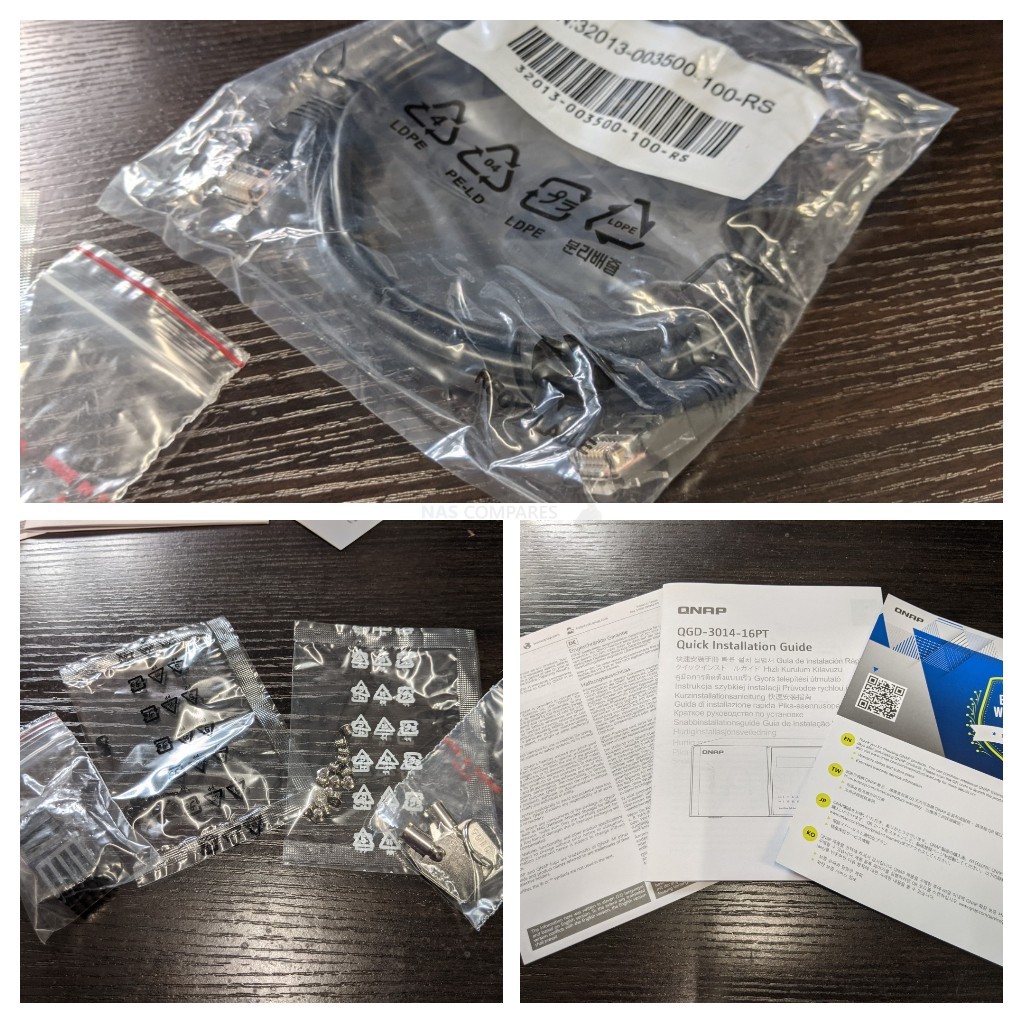 A good look inside the accessories box shows us that the QGD-3014-16PT arrives with fairly standard bits and bobs, although short of hard drives it is still pretty much everything you will need to set the QGD-3014-16PT up for the first time.
28x Screws for Storage Media (x16 for 3.5" and x12 for 2.5")

Cat 5e Ethernet Cable

2x Drive Lock Keys

Quick Start Guide

Warranty Information

Warranty Extension Documentation
The warranty on the QGD-3014-16PT is 2 years and although I would have liked this device to feature the 3-years hardware warranty that similarly hardware called NAS systems feature, it is worth highlighting that this warranty can be extended within the first 60 days of its purchase.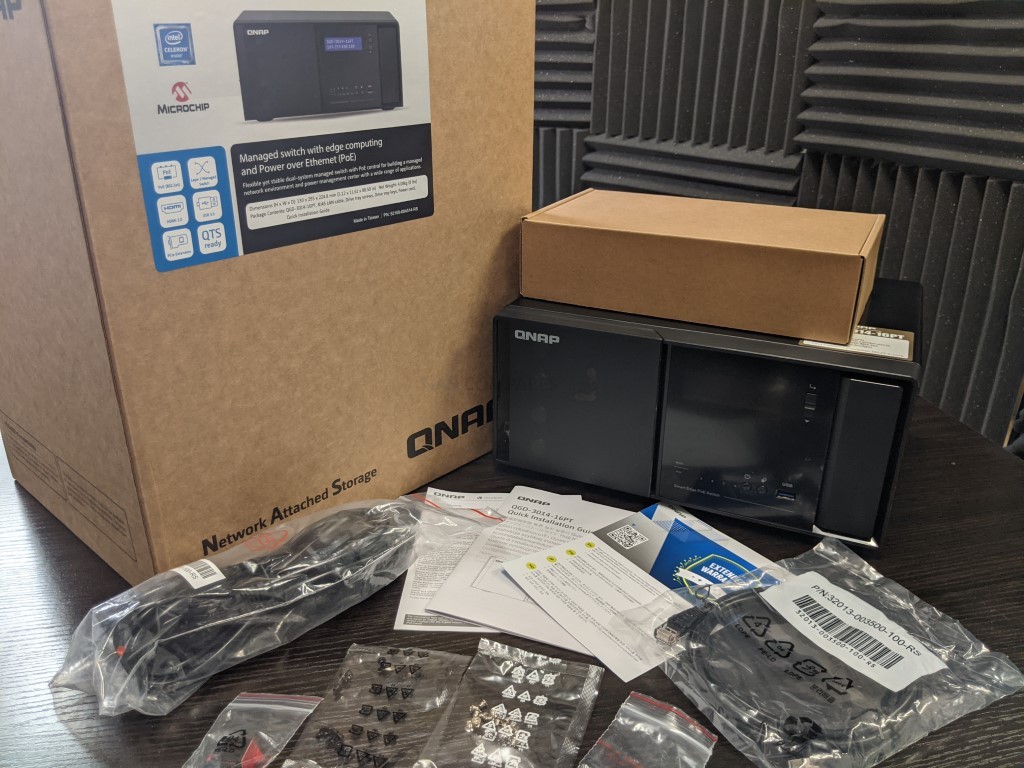 it is also worth highlighting that the QGD-3014-16PT also includes additional metal adhesive heat sinks for internal M2 SATA SSD installation. These and the metal drive tray keys are tiny inclusions it must be said, but still a welcome extra in terms of quality and often absent on a number of other rival NAS brand accessory kits at this price point. Overall, the retail kit of the QGD-3014-16PT is a little dull but certainly everything that you will need. Much like any other managed switch, the QGD-3014-16PT does not feature additional ethernet cables for all 16 network ports. the assumption, of course, is that any device capable of supporting RJ45 LAN connectivity will also have its own cable, so why waste money and resources including more. Next, let's take a good look at the hardware.
QNAP QGD-3014-16PT Hardware Review – Design
I have had the QNAP QGD-3014-16PT in my possession now for a few days and right now, at the time of writing my thoughts on its external design, I still can't decide if I absolutely love it or absolutely hate it. As already mentioned, the system is significantly more compact than I thought it would be and that is most certainly a good thing, especially when one of the chief benefits of a combined NAS and switch is the potential space-saving and streamlined setup. Likewise, the system is quite understated and discreet, which allows you to deploy this device with little-to-no hardware environment issues.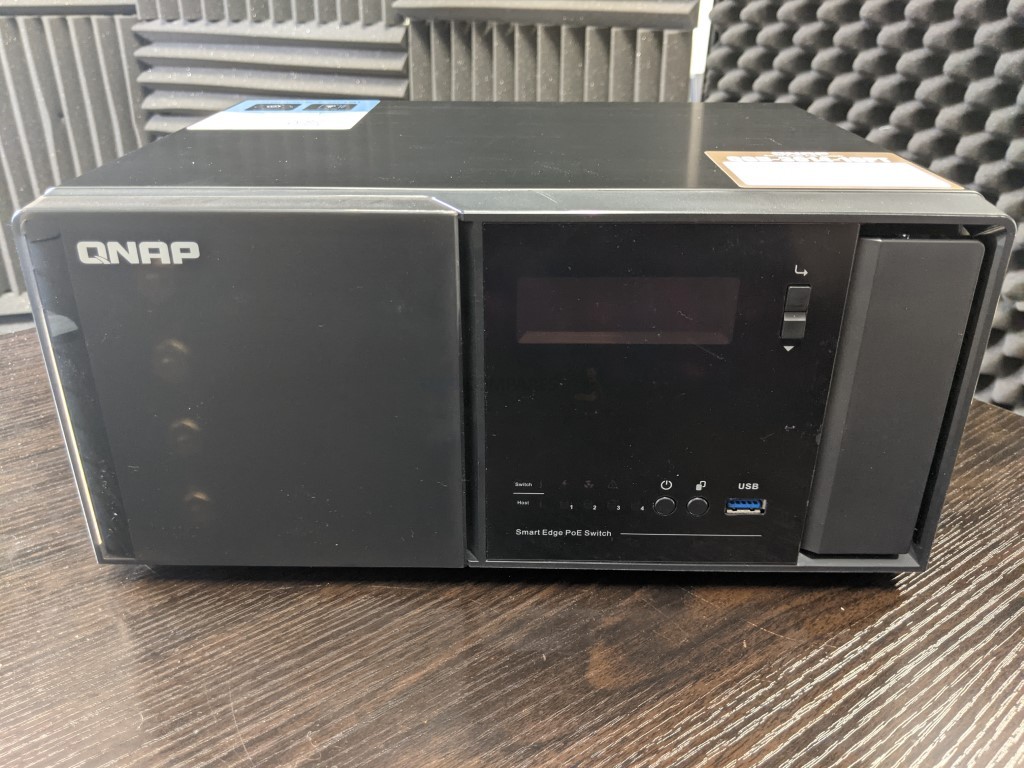 However, it has to be said that this device reminds me of an old 90's sound system, or a combined DVD and VHS combo systems from the early 2000s. There is a clear line between the storage and the brains of this system from left to right and for those of you that intend a more stand-alone KVM (keyboard, Video & Mouse) setup of the QGD-3014-16PT, could be forgiven thinking that this system looks like an old PC. The QGD-3014-16PT is certainly designed with a more discreet deployment in mind, which is not necessarily a bad thing.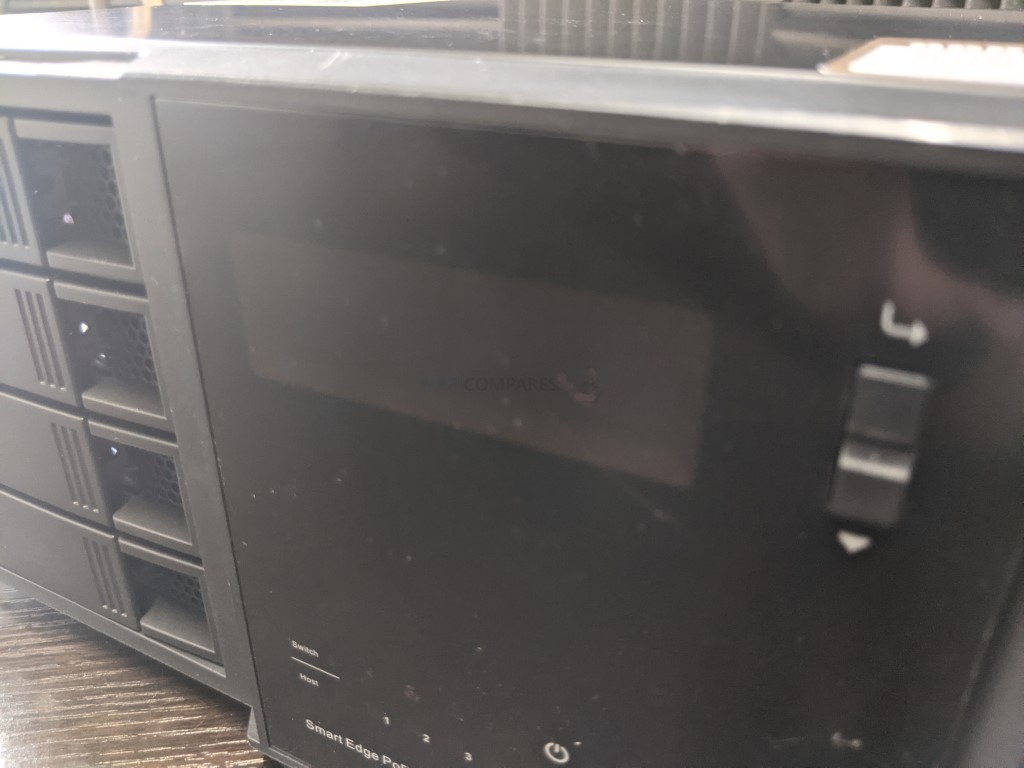 That said, I'm pleased that the QGD-3014-16PT arrives with an LCD panel that can be used to both display and configure a number of system options without the need of a remote client device. QNAP has always been one of the last brands to keep the use of LCD panels on a number of their solutions and I'm pleased that the QGD-3014-16PT continues in this vein.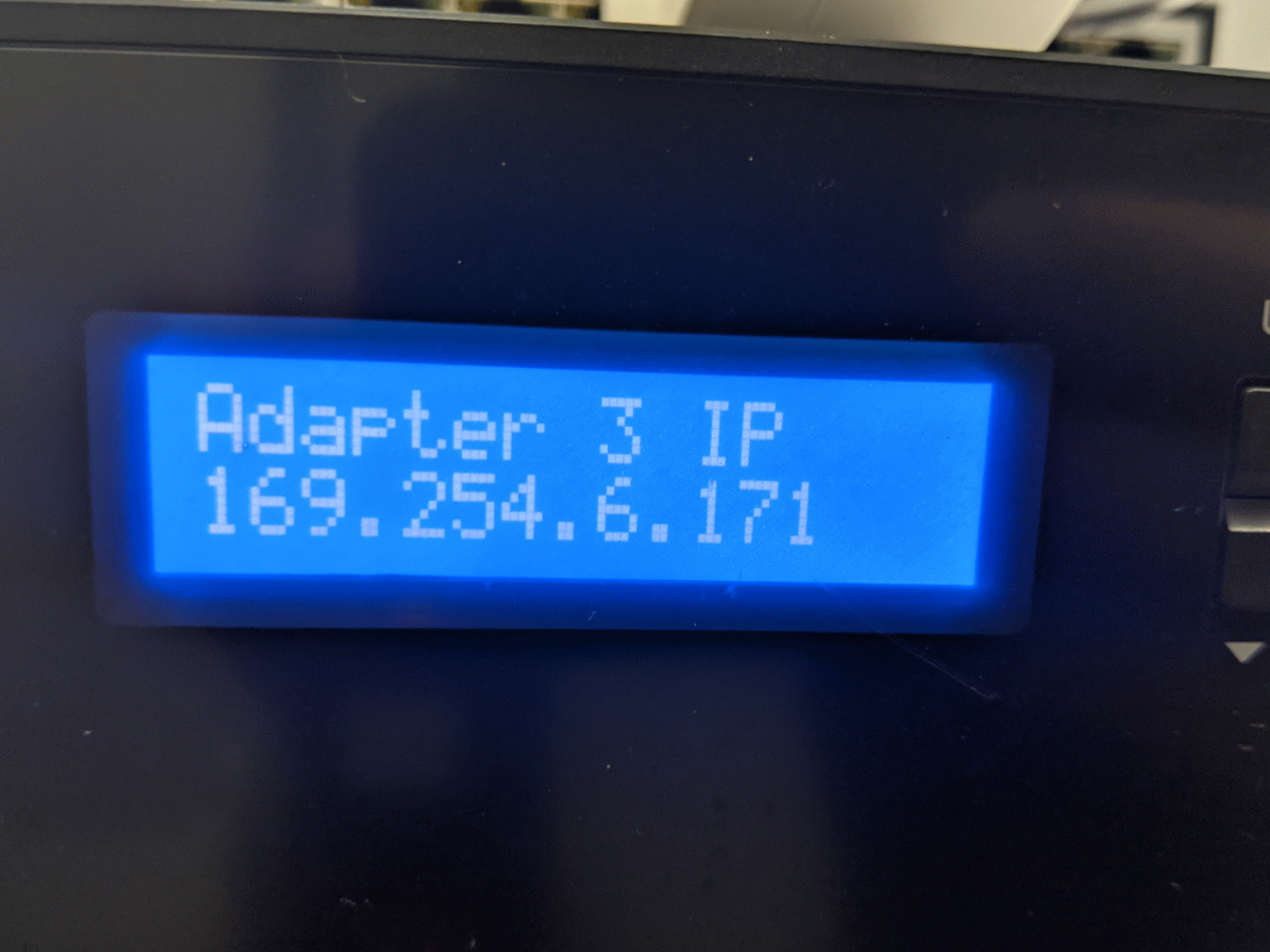 The LCD, of course, is not the only means with which the system can notify an end-user with system activity and much like any other known as or switch system, it also features a myriad of LEDs and standard indicators on the front panel denoting activity.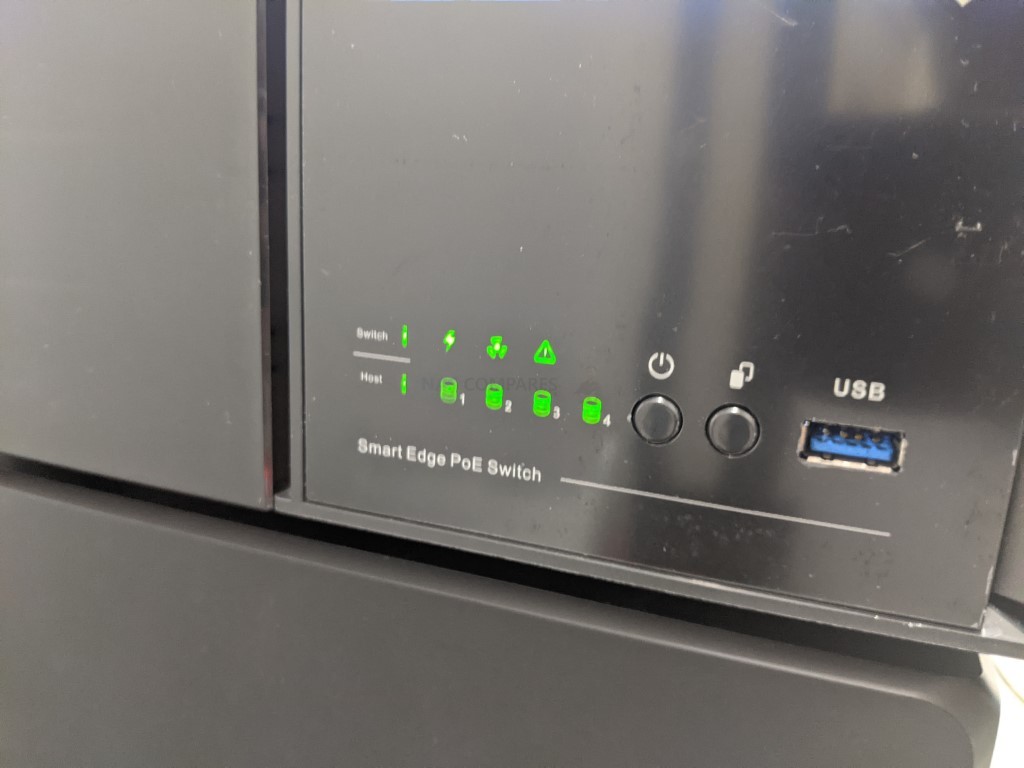 The left-hand side of the front panel is occupied by the 4 SATA storage bays included in the QGD-3014-16PT system and its cover can be removed easily with the side locking mechanism that removes the semi-transparent front panel.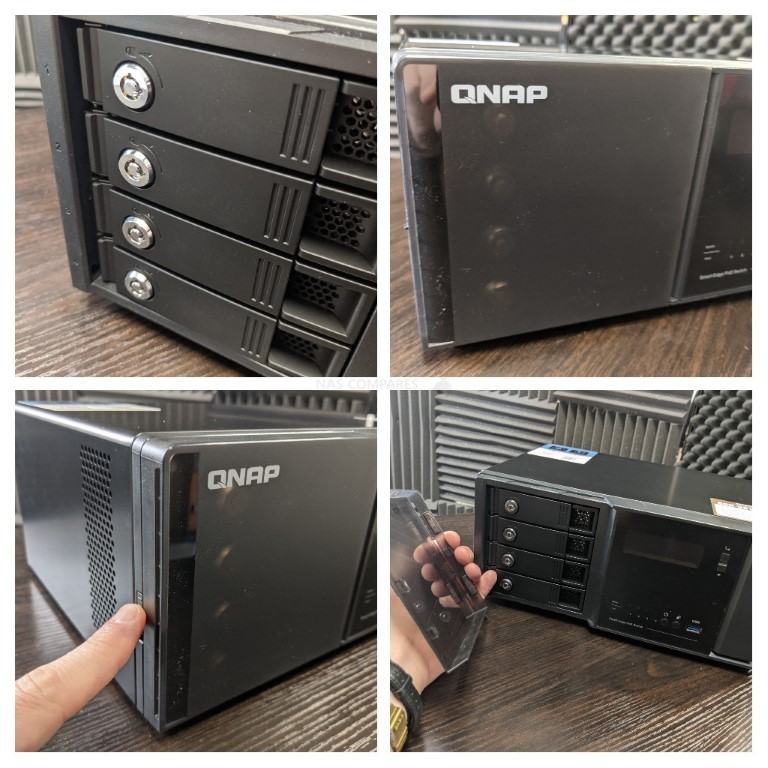 Inside we find full metal trays that are key locked individually, as well as being individually ventilated. Of course, you do not need to fully populate the QGD-3014-16PT device and can simply occupy as little as one bay to utilise this device immediately. However, four storage bays are provided so you can take advantage of the storage and redundancy assisted RAID configuration options, such as RAID 5. Each SATA bay supports up to the very latest 18TB Seagate Ironwolf and WD Red NAS hard drives, as well as numerous SATA SSD drives too. These are not click and load drives, so you will need a screwdriver, but this does still add to remarkably robust and sturdy design quality in the QGD-3014-16PT.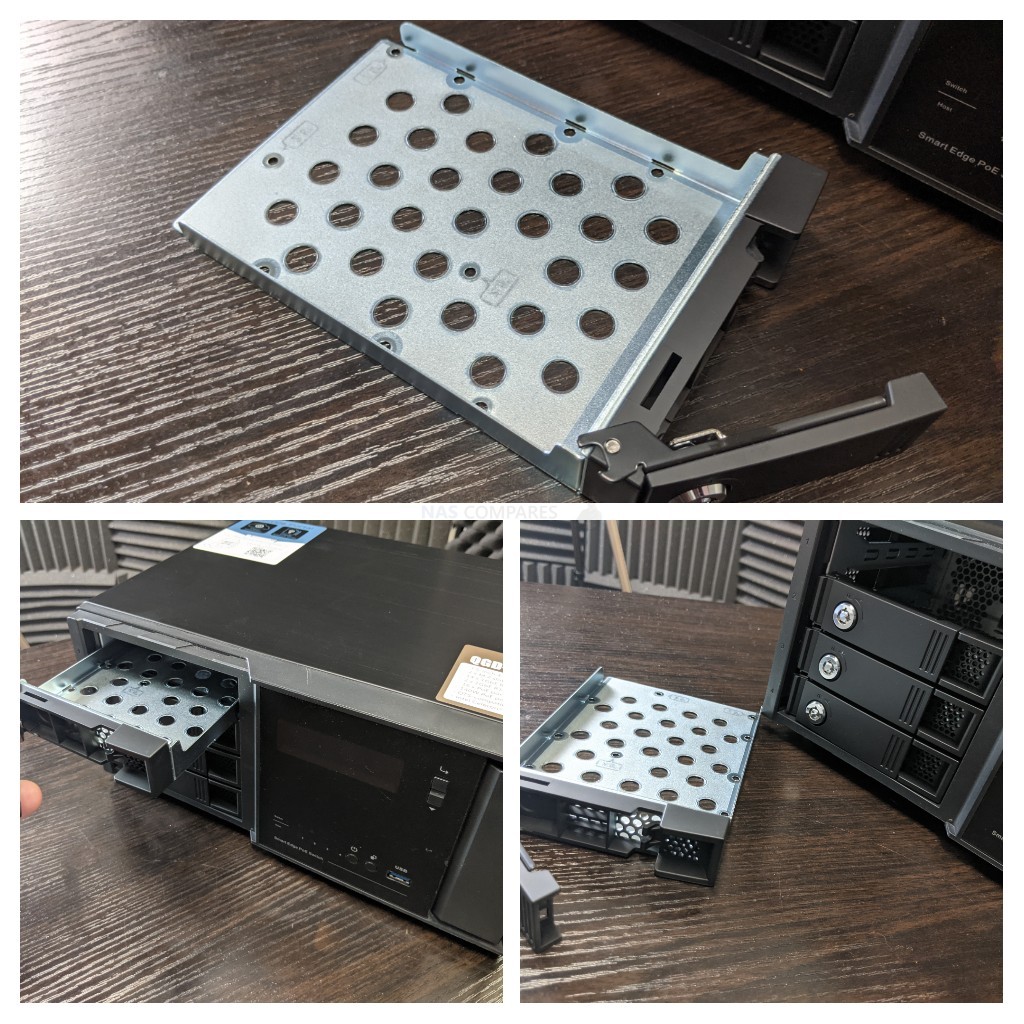 On the other side of the front panel of the QGD-3014-16PT we find a large block area of ventilation that presumably works in conjunction with the active internal cooling found on the rear and on the main PCB inside. Similar to that found in the TVS-x82 and TVS-x88X series, this seemingly results in better circular air movement throughout the device when it is in operation and even the lowest powered PoE switches generally can generation a noticeable degree of heat, so this extra few steps in cooling will be necessary.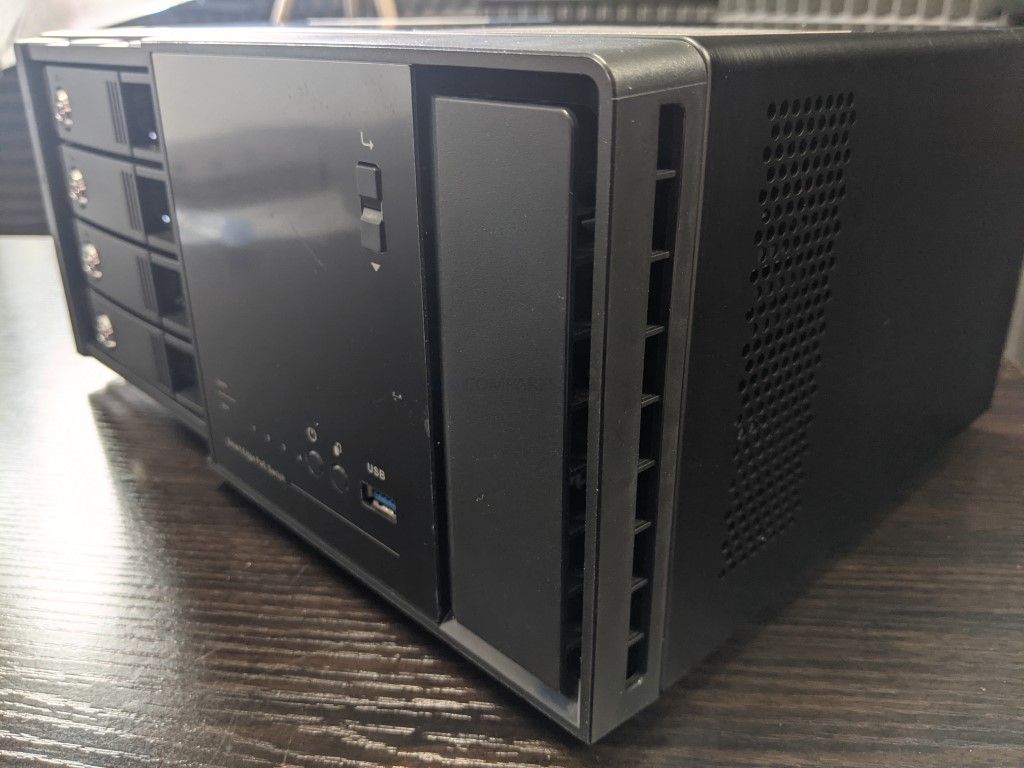 Either side of the external chassis features additional passive cooling vents and although the base of the QGD-3014-16PT does not have any further holes, there is still a tremendous coverage of ventilation throughout the entire chassis.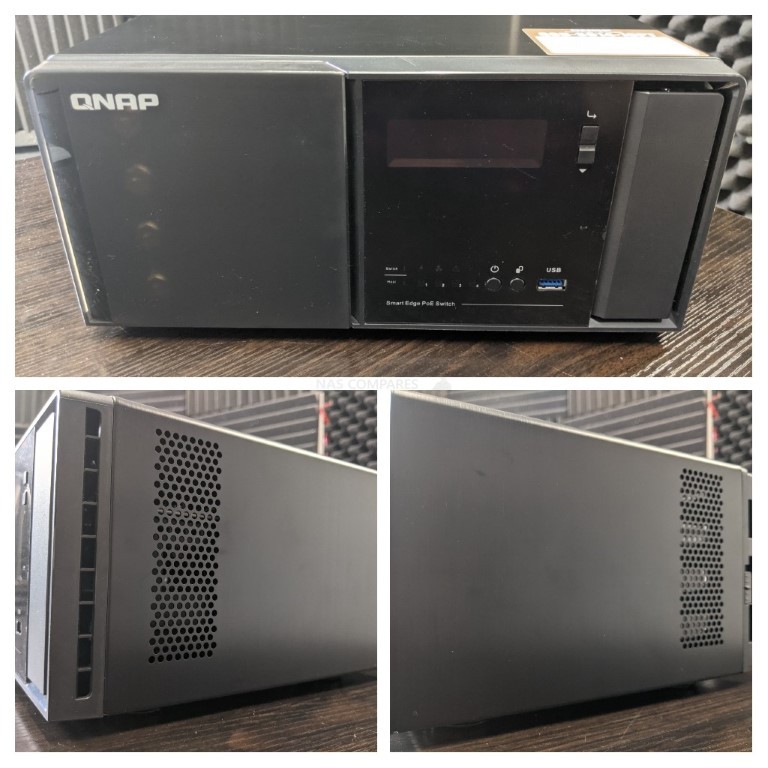 The base of this desktop chassis is fairly non-descript and features four rubberized feet to eliminate further vibration from the surface of wherever you deploy the device. I'm surprised that the system does not feature the ventilation that other 4 Bay NAS would have just under the storage media bays, however, given that the drives are deployed horizontally, this may well be less necessary.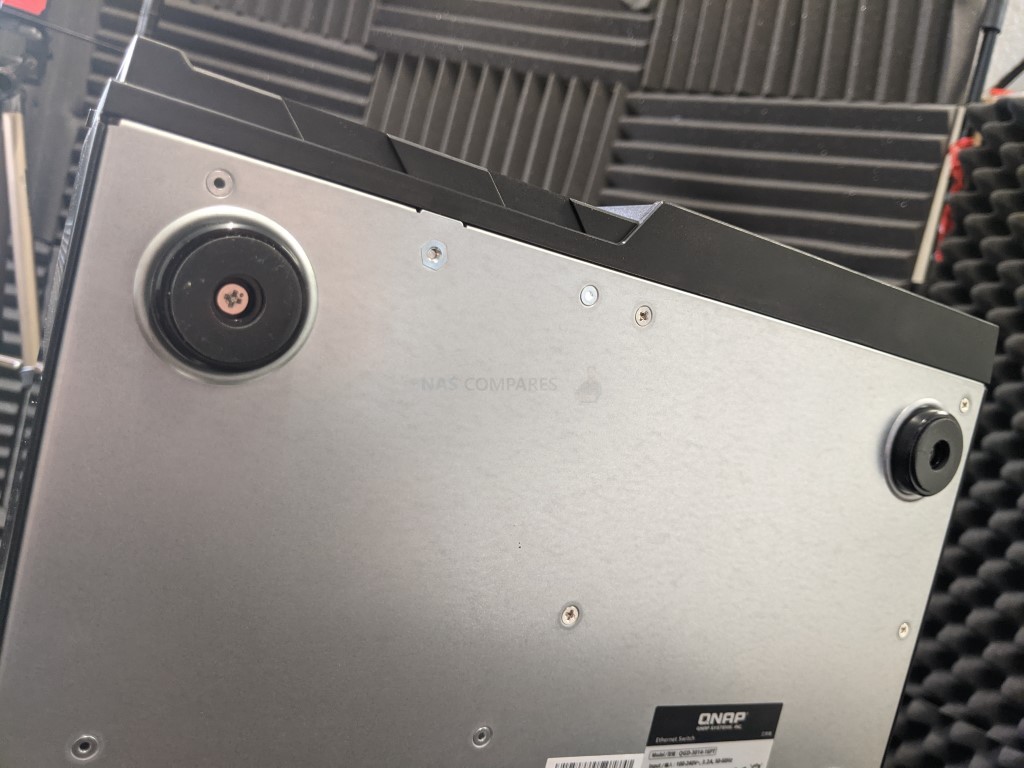 Taking all things into consideration, I think I DO like the design of the QGD-3014-16PT. It is pretty unique in comparison to other devices and although it is a tad angular in its shape, it is actually quite a compact and well-contained framework to house BOTH a NAS and a 16 port switch. But, it is the rear ports and connections of the device that needs our attention next.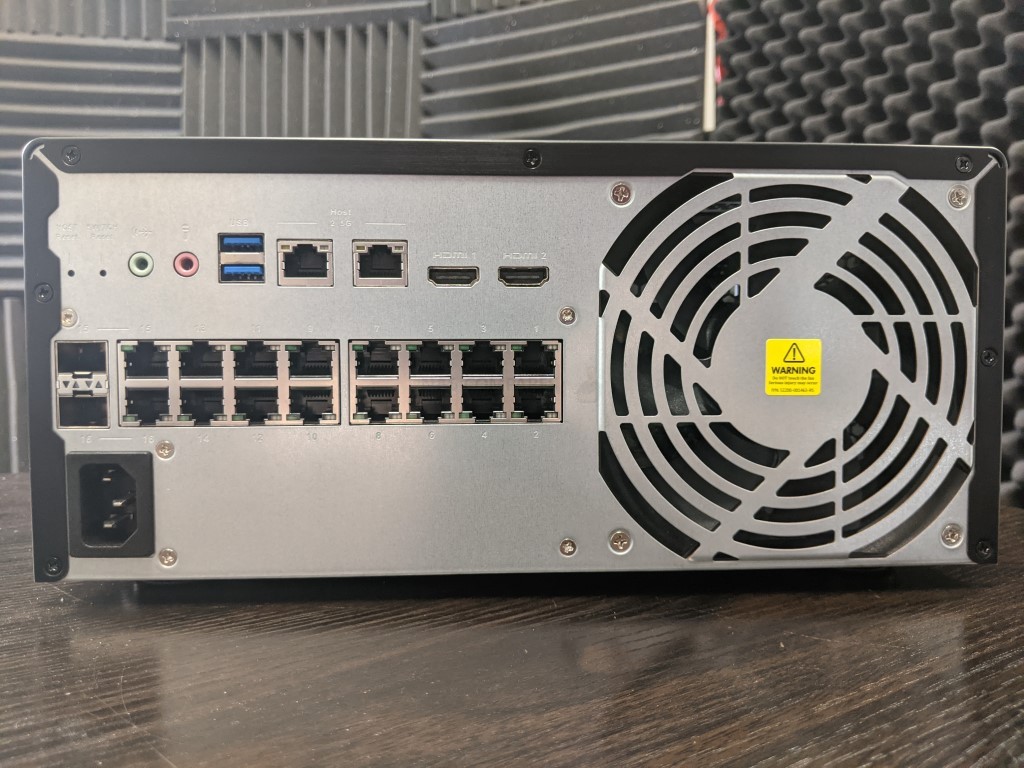 QNAP QGD-3014-16PT Hardware Review – Ports and Connections
Contrary to the rather streamlined and understated front panel of the QGD-3014-16PT, the rear panel features a wide array of connectivity and functionality. With the NAS dedicated connections kept parallel to the switch hardware, it is easy to see which belongs to what. This is a single system that is combining the architecture of two very devices that are typically very, very different in physical build. For the most part, it completely succeeds in this.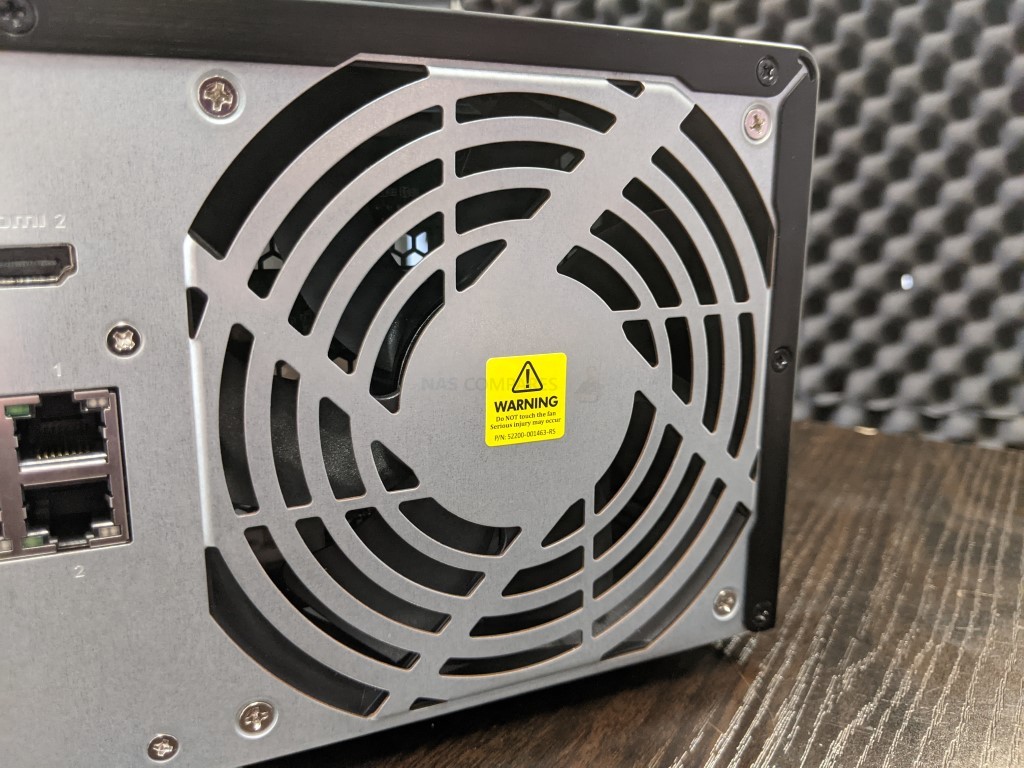 Almost half of the entire rear panel is dominated by a single cooling fan, measuring 12cm x 12cm, that facilitates cool air through the device in conjunction with all those passive cooling vents, drawing air over the hard drive bays, the internal PCBs, heatsinks and PSU. The RPM od this single fan can be adjusted to lower the humming noise when in operation, but it is best to leave it to automatically adjust the RPM as needed (based on internet temp checks), especially in the case of a NAS that is also accompanied by 16 PoE equipped RJ45 ports!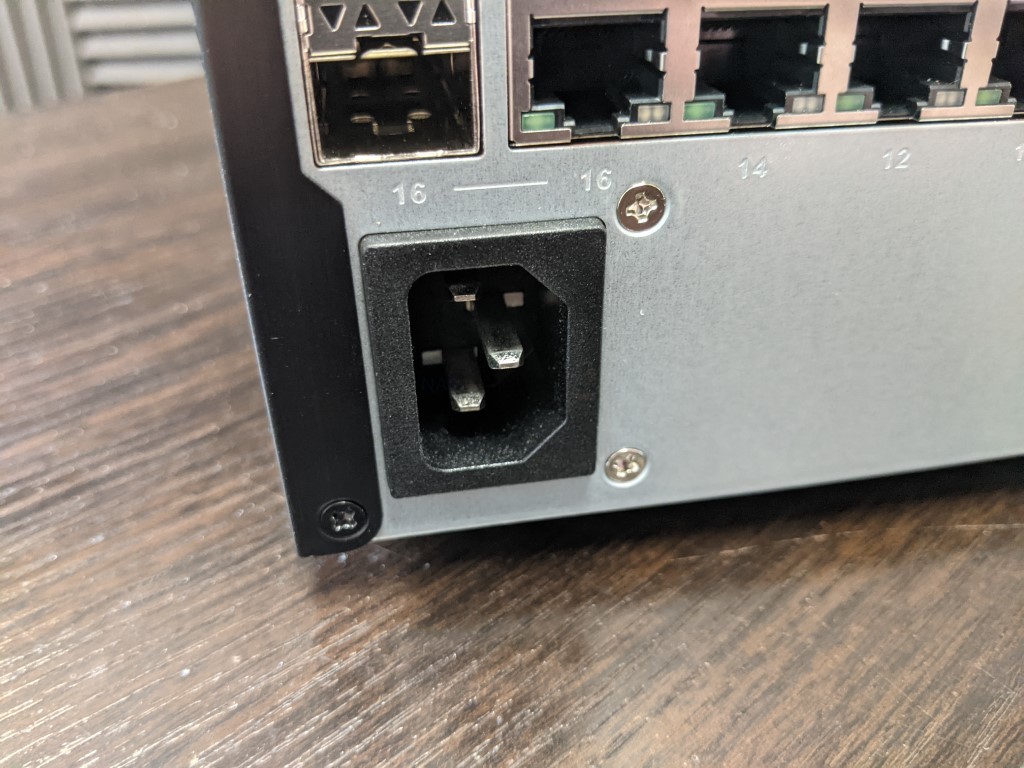 The PSU of this device is internal and is not a traditional caged/block PSU, but rather an uncontained module that allows air to pass over it. The PSU featured on the QGD-3014-16PT is 250W, which is shared by both the NAS and switch elements of this device (although individual system shutdown, reset or reboot can be operated independently on either hardware component. 140W of this is for the PoE switch power budget, with each port allowed a maximum 30W of power.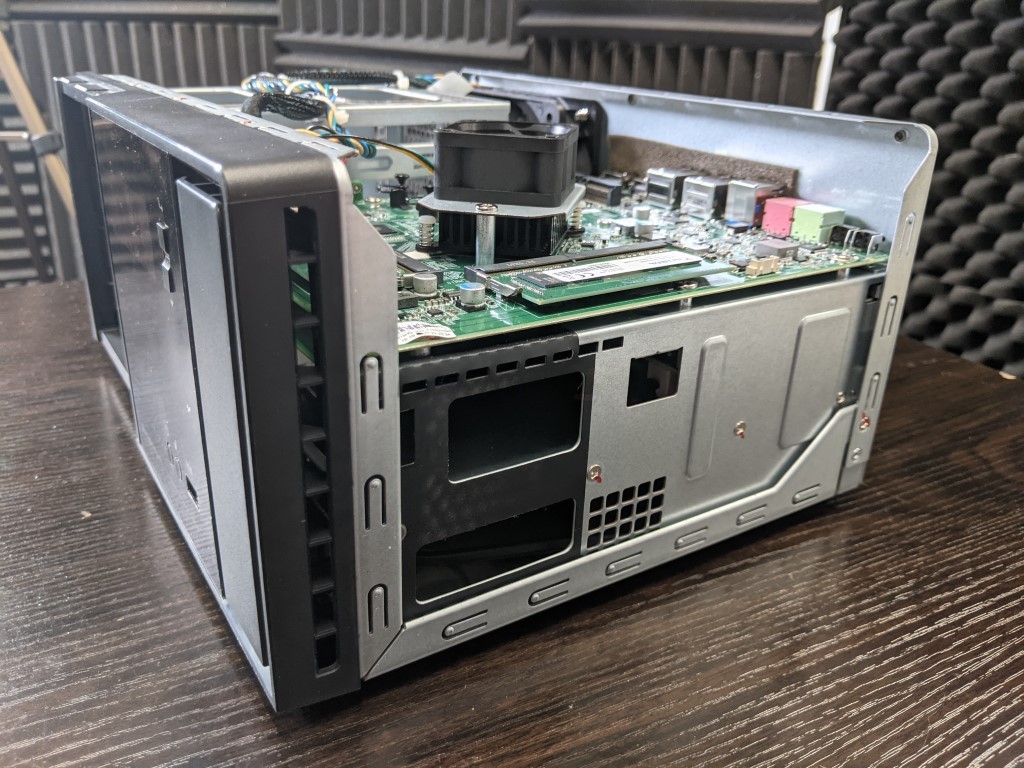 Now the PSU is one of the key areas that many users might have an issue with the QGD-3014-16PT. First off there is the simple fact that both the NAS and the switch share the same PSU, which means that in the event that it breaks down, you lose access to BOTH the NAS and the PoE switch. Likewise, there is the fact that this PSU is not easily removed and in the event of a PSU replacement, you will most likely need to send the whole unit back to QNAP for your warranty repair. Now, this is not wholly unusual and the PSU of ANY NAS system is the 2nd most fragile component (with the storage media itself being the most of course). If the PSU was an external module, then you could easily replace (and/or keep a spare on hand), though an external 250W PSU might well be enough of a cost issue to warranty an internal power supply. However, the fact that a complete PSU failure could result in the loss of BOTH your network AND your NAS connectivity for more than a day might well be tough for some to stomach. You can always look into options, such as a UPS onsite, but it is surprising that the PSU on the QGD-3014-16PT is not backed up by a redundant 2nd module, or is much more easily removed on the fly (both as found on a rackmount solution). Certainly, not a deal-breaker and there are ways and means, but this is certainly a concern for a few users who have been bitten by a failed PSU before.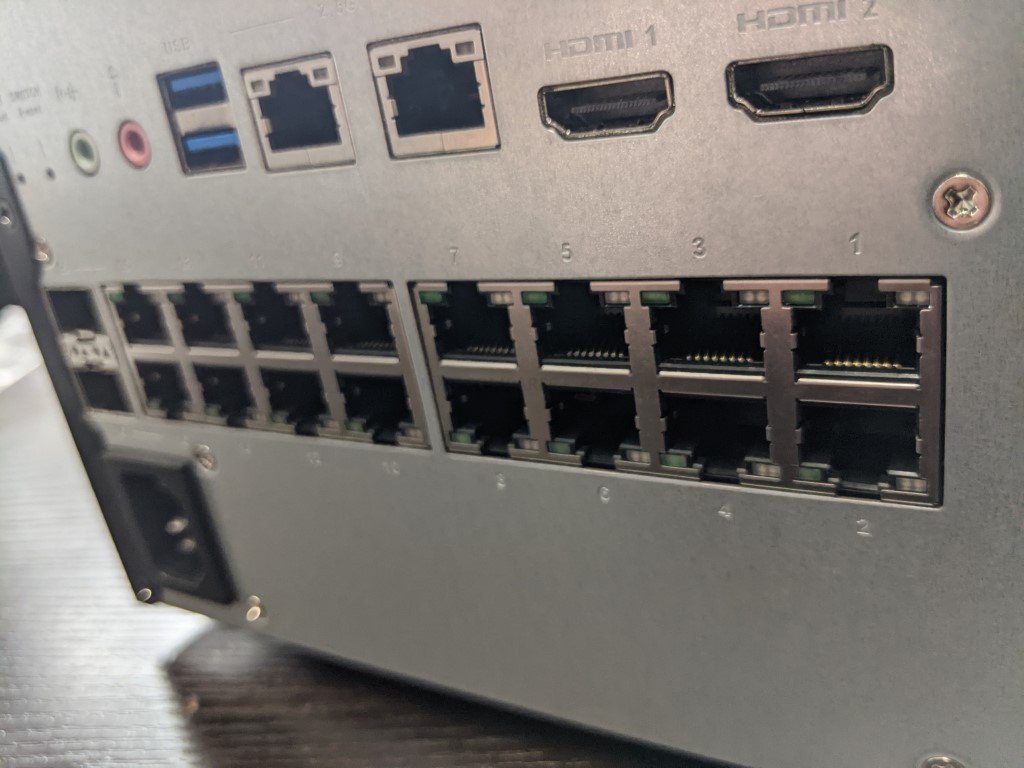 The Switch features technically 18 ethernet ports, however, in reality, it is 16x RJ45 1Gbe LAN ports, as well as 2x SFP+ 1Gbe ports that can be swapped against the 15th and 16th RJ45 connections (also known as Combo Ports). These ports support upto 32Gbp/s of switching capacity, that can be managed via the web accessible graphical user interface in QuNetSwitch (accessible via the network or internet, via client device apps, the web browser and even the QTS NAS side of the device). These ports support upto 100MB/s transmission each and a number of managed network services, such as virtual LAN (vLAN), loop detection, quality of service (QoS) and more ac be actioned on one or all connections. These are intended for local use and each PoE port can support numerous IP devices ranging from cameras and security systems to IP speakers, VoIP phones and more.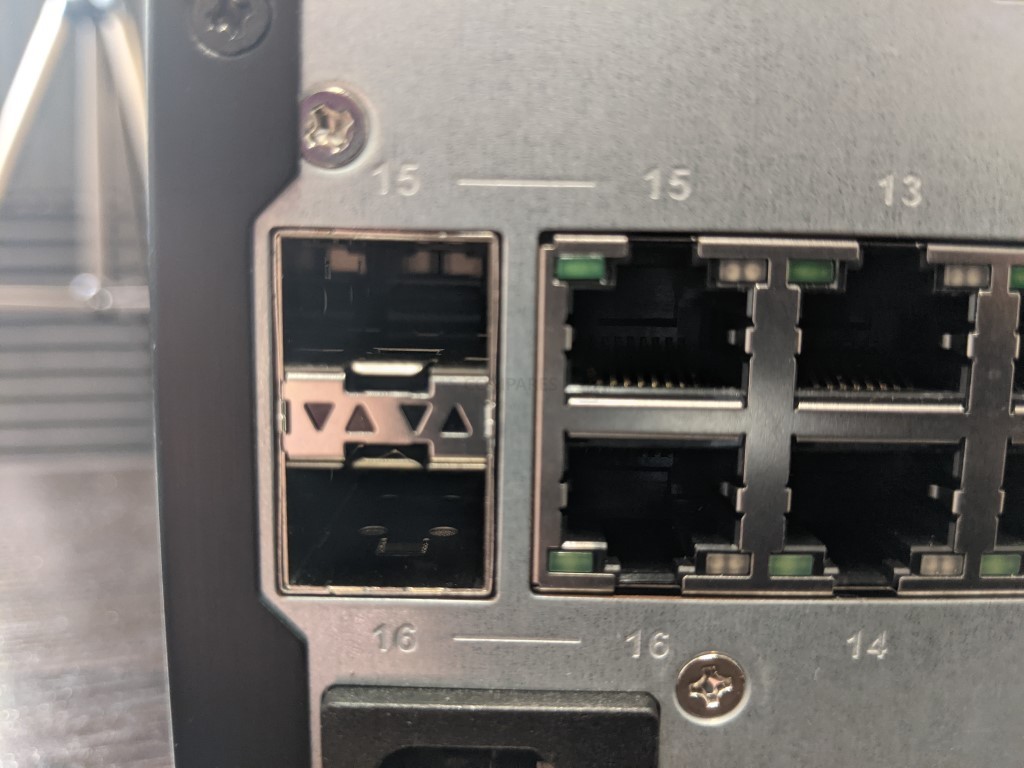 As mentioned, there is also two fiber (SFP+) ports that can be used instead of the last two RJ45 copper connections. SFP+ is designed for use over much, MUCH further distances than RJ45 and allows the QGD-3014-16PT to be connected with other networks and to create a much wider network of connected devices and storage in a business network. The lack of 10Gbe connectivity on this device might well disappoint some, especially those looking at taking advantage of the SD-WAN (QuWAN) software here, but with the QGD-3014-16PT arriving at a little over £680 (excluding tax), including 10Gbe would have been a bit of a pipe dream on this system.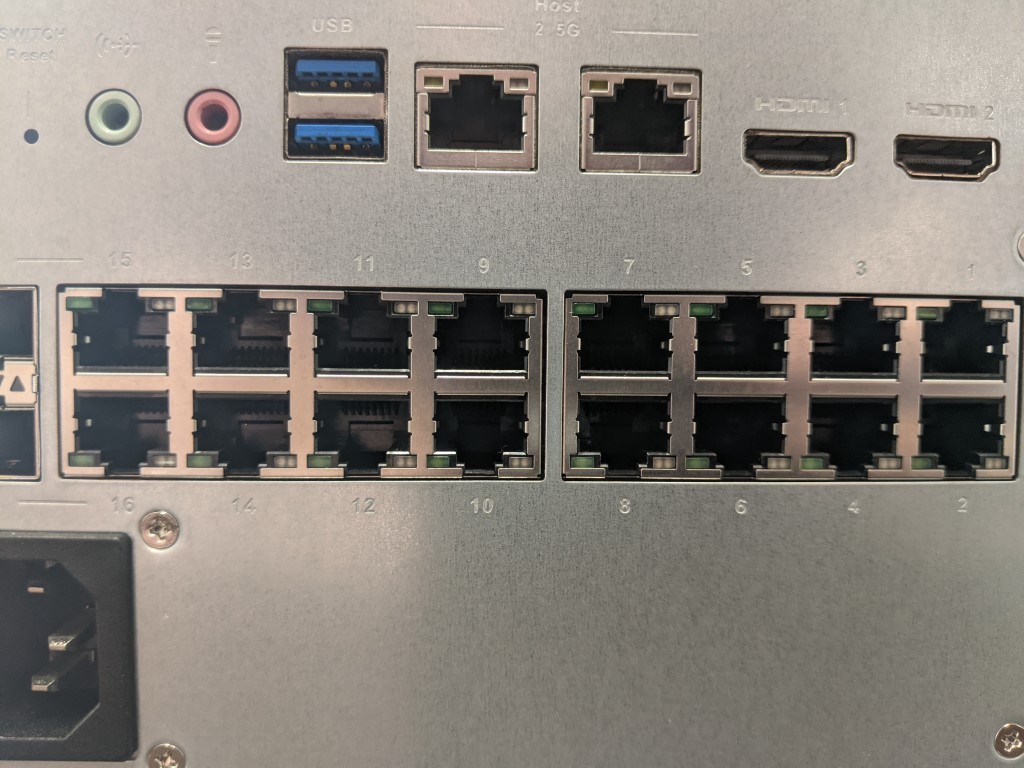 The NAS side of the QGD-3014-16PT architecture features pretty much everything you would want in a model SMB NAS in 2020/2021 at this price point. The nearest NAS system that I could find that could match the storage, CPU, Memory, connectivity and bandwidth of this device was the TS-453D-8G at around £580. So the fact you are getting all this AND the 16 port PoE managed switch functionality too is pretty impressive.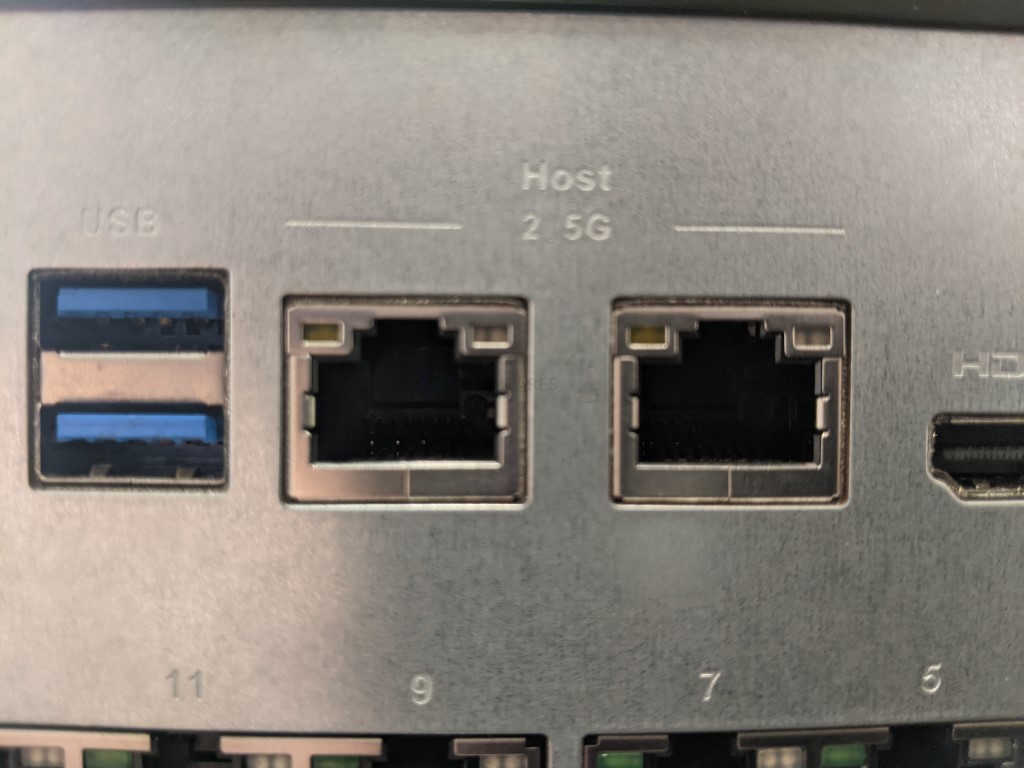 The network connectivity of the QGD-3014-16PT NAS side of the architecture features two 2.5Gbe network ports. These connections, that support upto 250MB/s of connectivity each, can be combined with link aggregation to reach 5Gb/s. Though it is worth highlighting that this connectivity is external and the internal network connectivity between the QGD-3014-16PT's NAS and switch components is 2Gbe.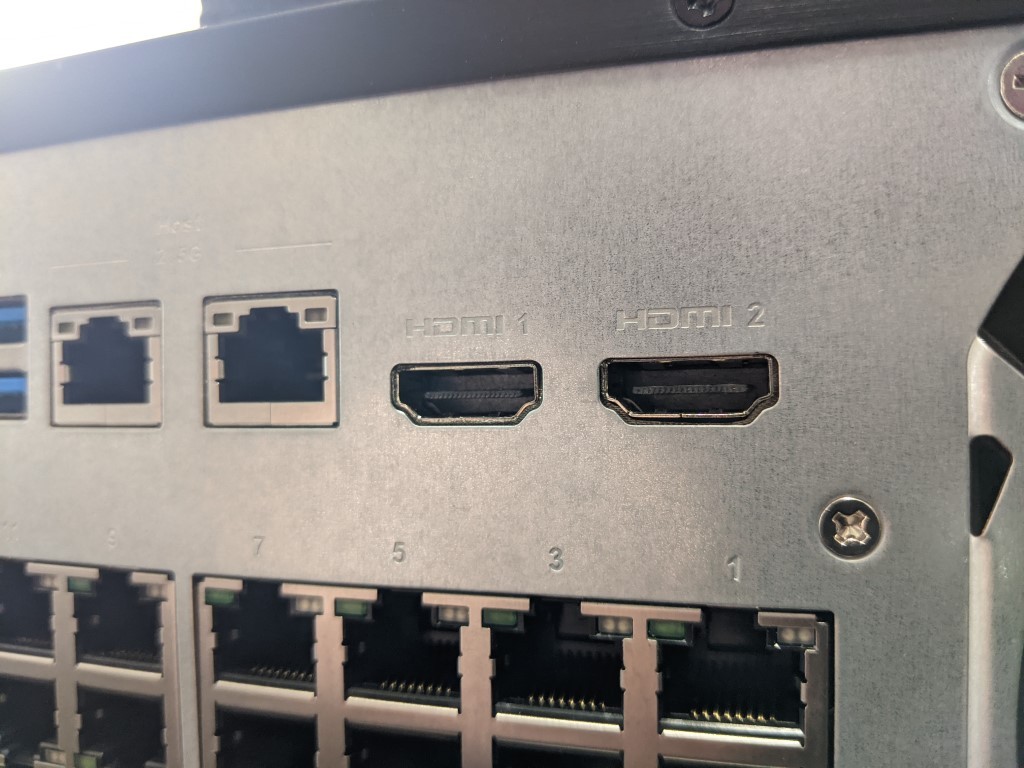 Another highlight for both general NAS use and for Surveillance NVR use is that the QGD-3014-16PT features two HDMI 2.0a ports. This allows the system to be used as a standalone surveillance system (with KVM – Keyboard, Video & Mouse support), as well as the standard network and internet surveillance access and control featured in QVR Pro. We have covered the HD Station platform on previous QNAP NAS in the last year a few times and always found it to be a definite bonus to the system. In the case of the QNAP QGD-3014-16PT, it means that it can be used as a standalone HDMI+Keyboard+Mouse terminal (with many applications available to deploy), as well as accessed via the internet/network by multiple client devices – and STILL allow the network switch management software (QuNetSwitch) be accessed at the same time by multiple network/internet-connected clients. That is a HUGE degree of connectivity.
Along with all of these direct client-host level connections, it is also worth highlighting that the system also supports a wide range of USB devices on the system too. The QGD-3014-16PT NVR NAS features three USB 3.2 Gen 1 port (5Gb/s) with 1 at the front with a 1-touch copy button, and two at the rear that supports a wide range of storage expansion devices in the TR Expansion series, control peripherals, network upgrades and more.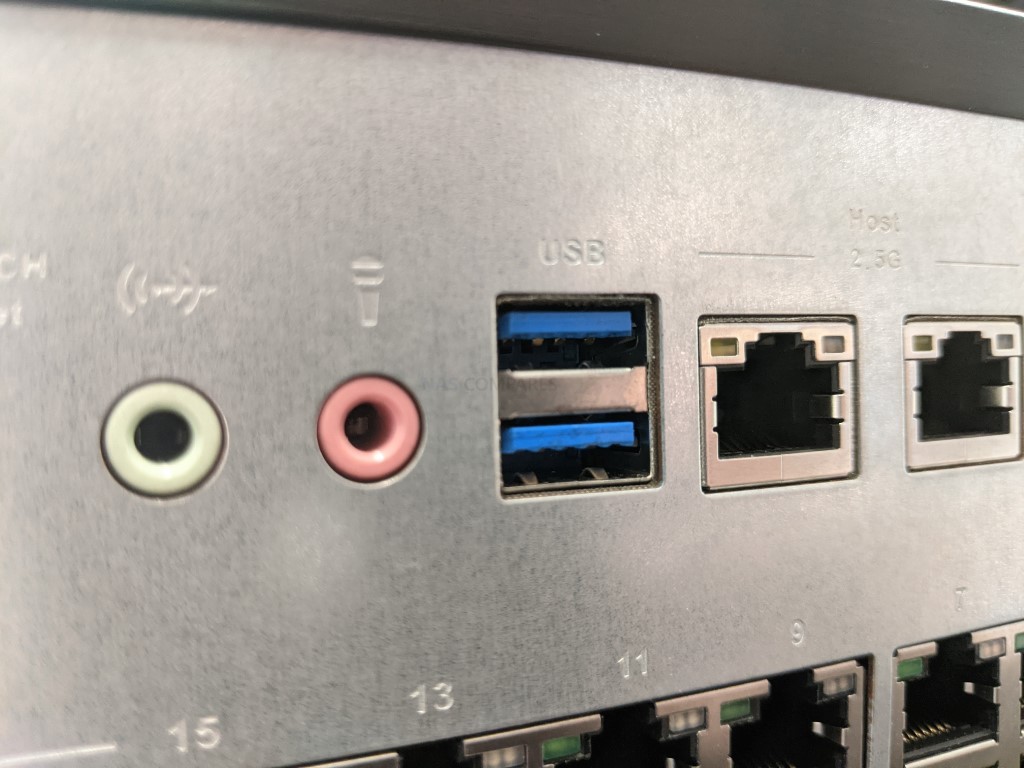 These ports can also be used by the end-user when assigned to virtual machines, for UPS devices to ensure safe shutdowns or continued use in the event of a power failure – you can even connect a USB Webcam and then add it as a local camera to your QVR Pro surveillance array. There is a huge degree of utility available on the USB connections of the QGD-3014-16PT. Some might wish that it featured the USB 3.2 Gen 2 (10Gb/s) or some recent QNAP releases (perhaps in order to take advantage of larger expansion devices coming soon for desktop, such as the TR-106CT and TR-108CT) but this is a minor point for most.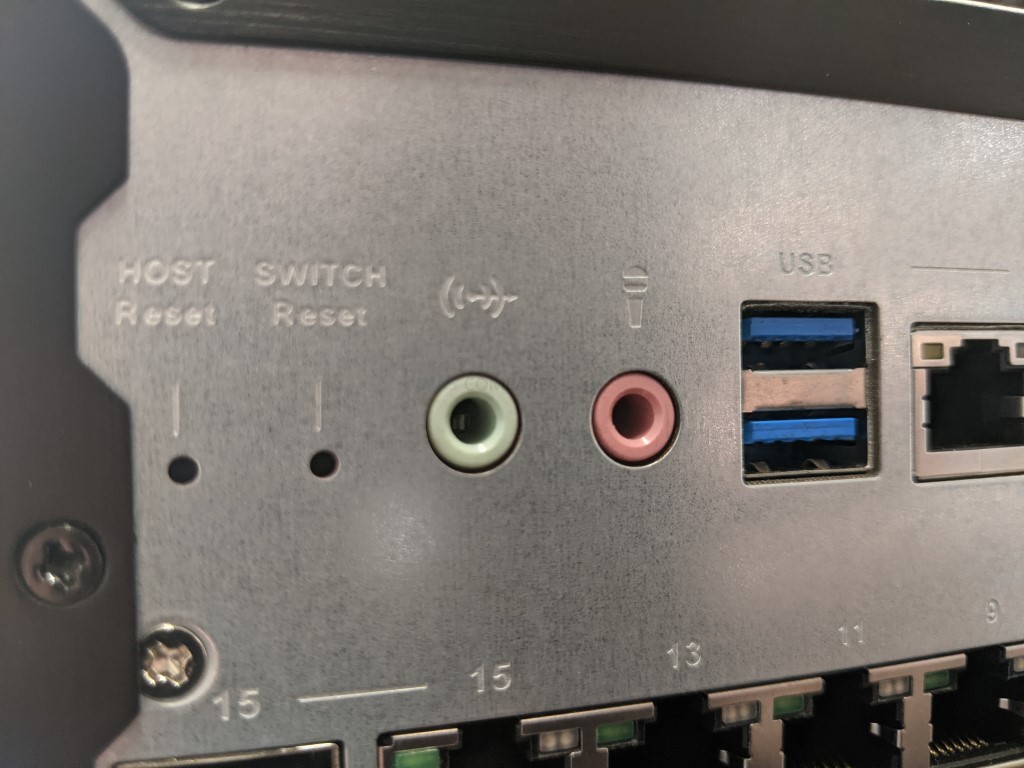 Alongside the support of peripheral USB devices and visual display devices over HDMI, the QGD-3014-16PT also supports the connection of a speak and microphone setup. These can then be accessible by the system GUI, as well as individual applications (Virtual Machine software, HD Sation applications, playback in multimedia applications, surveillance 2-way use and more). Audio sockets on NAS is not a new thing and QNAP integrated it in a number of their earlier desktop models over the years, but in the QGD-3014-16PT it makes alot more sense in terms of standalone deployment of a number of QTS software and services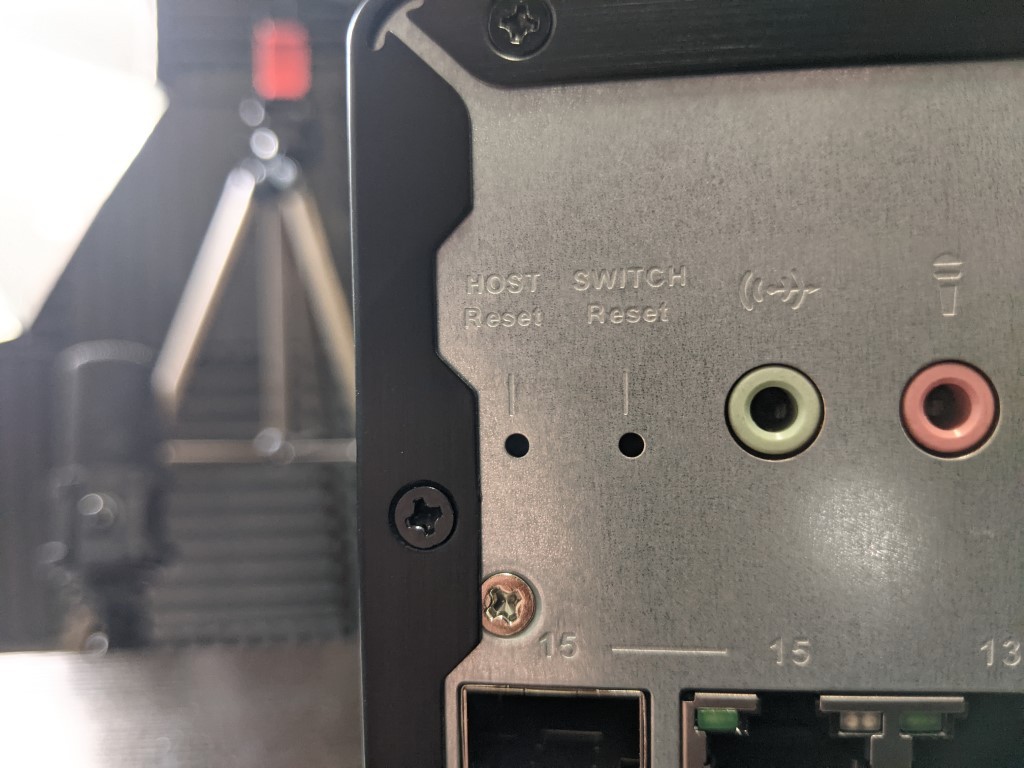 Finally, we find the twin reset pinholes. These are used for if you want to reset the login credentials for the NAS/Switch to system defaults or to completely reset the system. As mentioned, these are for each half of the QGD-3014-16PT NAS/Switch system running parallel, so using the reset functionality of one will not affect the other directly. So, you can see alot of the connectivity and utility of the QGD-3014-16PT and, with the exception of the lack of 10Gbe, I think its a pretty solid arsenal. Let' take a look at the inside!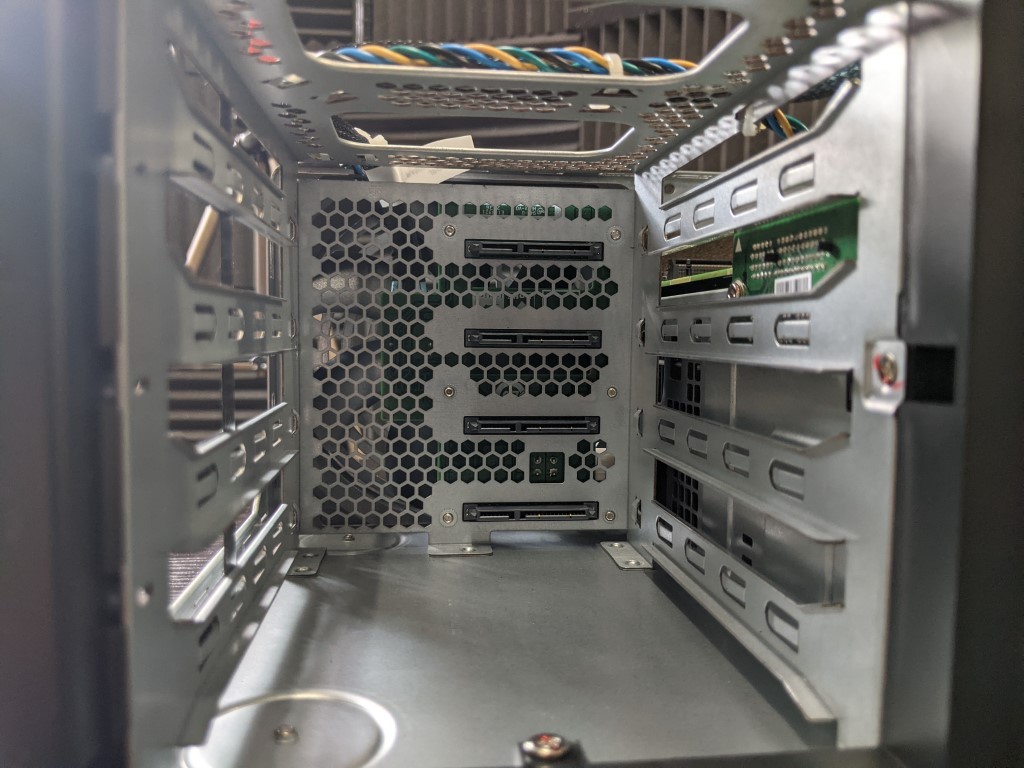 QNAP QGD-3014-16PT Hardware Review – Internal Hardware
The external chassis of the QGD-3014-16PT is held in place by 8 screws. Once these were removed, I was able to get a good look at the partitioning of the QGD-3014-16PTs system internally and how the switch and NAS hardware architecture is separated effectively.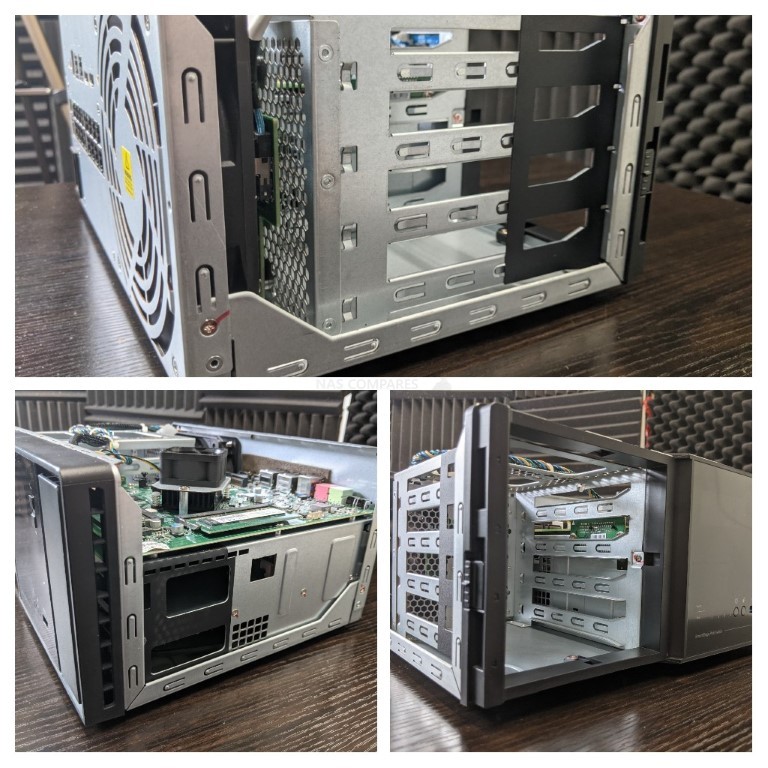 The framework is very, very clean and clear. Plenty of airflow around the compartments and the PSU is surrounded by the storage bays and main controller board. The main controller board and Microchip controller for the switch are secluded inside, but the PCB for the NAS is at the top.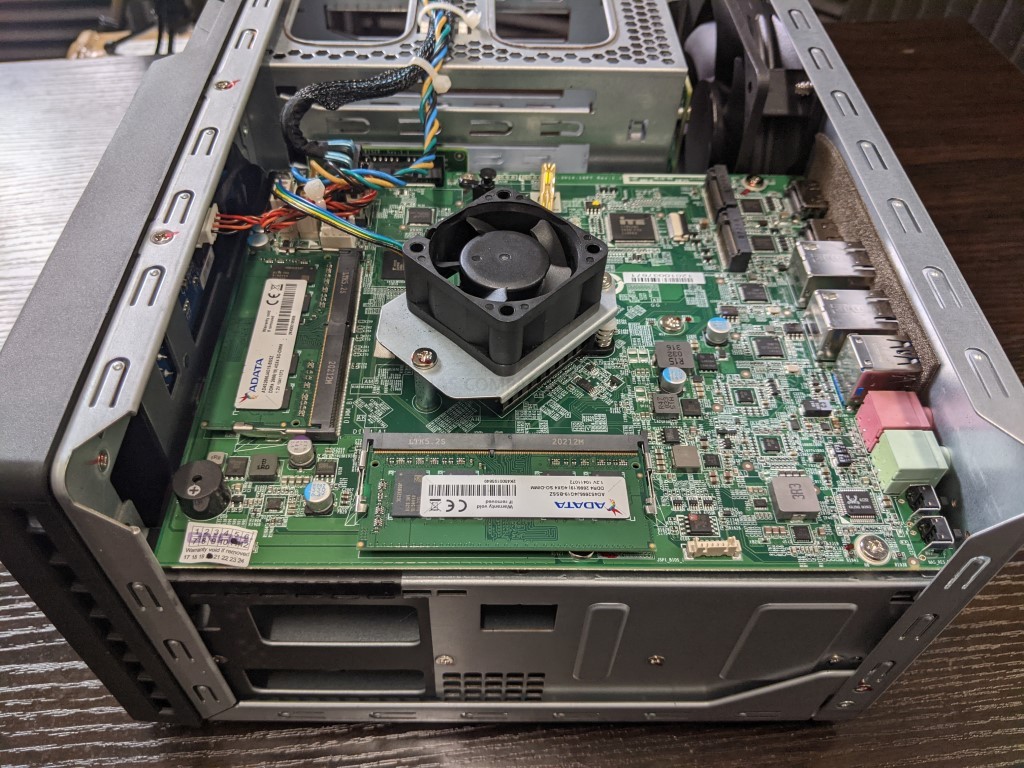 The board is a micro board that contains everything you would expect from a modern NAS layout. There are the usual transistors and components you would expect, but there is a slight difference here on the CPU compared with other NAS that have the same Intel Celeron processor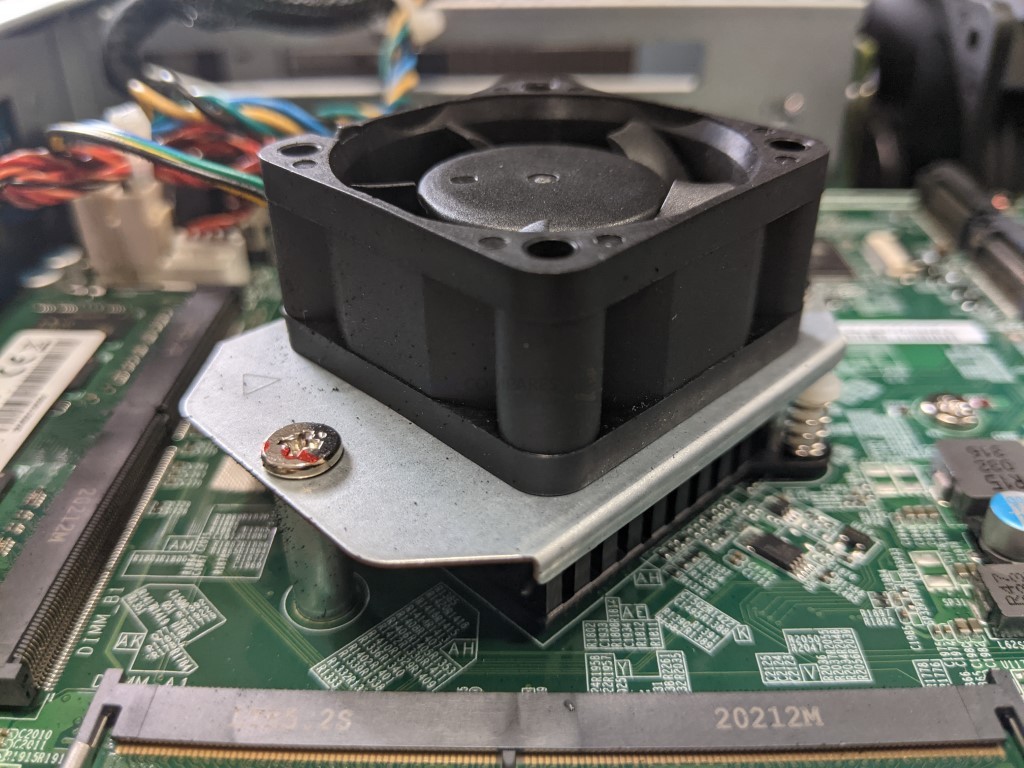 The Intel J4125 Celeron CPU featured on the QGD-3014-16PT have BOTH a dedicated heatsink and an active cooling fan on top. This is very unusual for a NAS system, that will typically avoid internal active cooling beyond rear cooling fans. This is likely because of the additional heat that might well be generated by the 16 PoE ports in QGD-3014-16PT. It's a nice extra touch and one that seemingly confirms that this is more that a 'cut'n'shut' case of a NAS+Switch just bashed together willy nilly.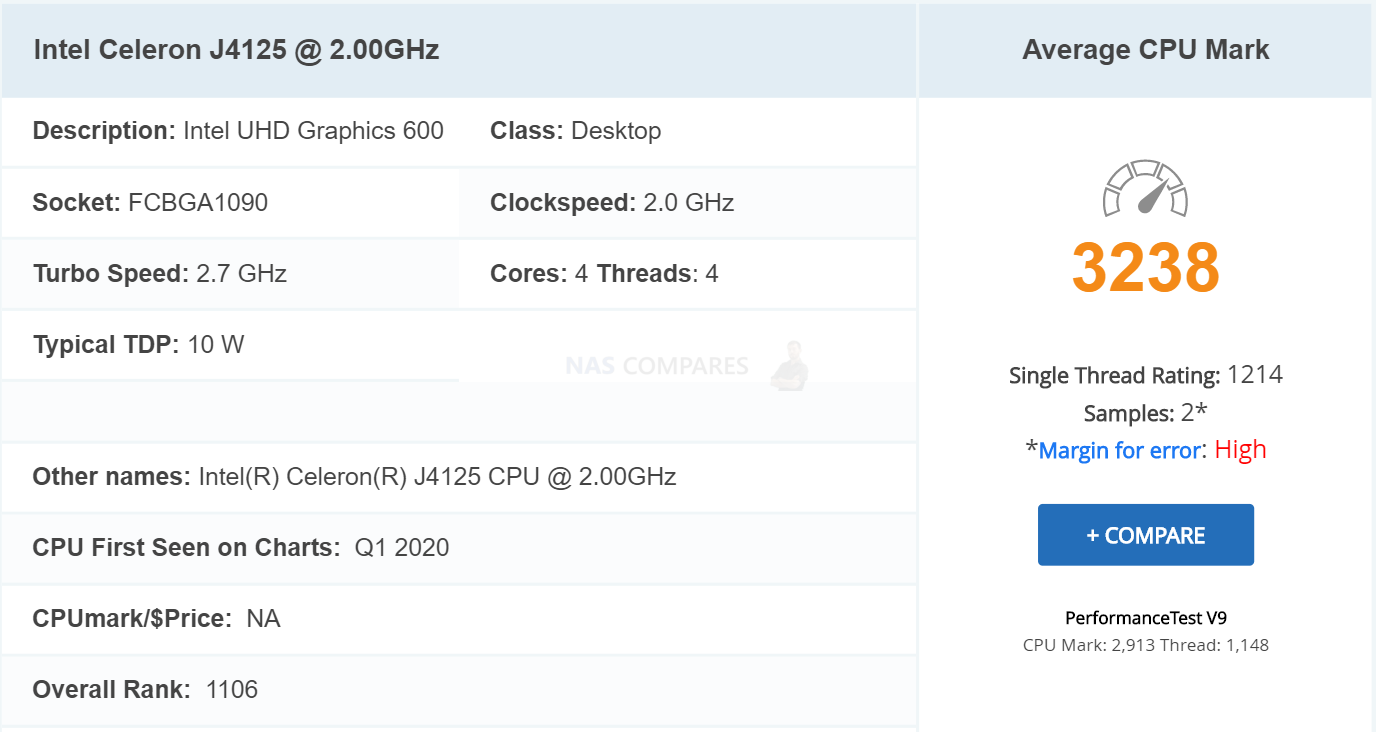 The CPU inside the QGD-3014-16PT is one that we have spoken about ALOT in the last year, being a very popular NAS processor of choice across most of the NAS platforms for prosumer and SMB (small-medium business) use. It is a quad-core, x86 processor that features a 2.0Ghz frequency that can be burst (turbo's) when needed upto 2.7Ghz on each core. This CPU has embedded graphics (UHD 600) that will be hugely useful in graphical software (Virtual machines, surveillance feeds, transcoding, etc) and generally more render related data tasks (videos, images, etc) and supports both 1080p and 4K media playback.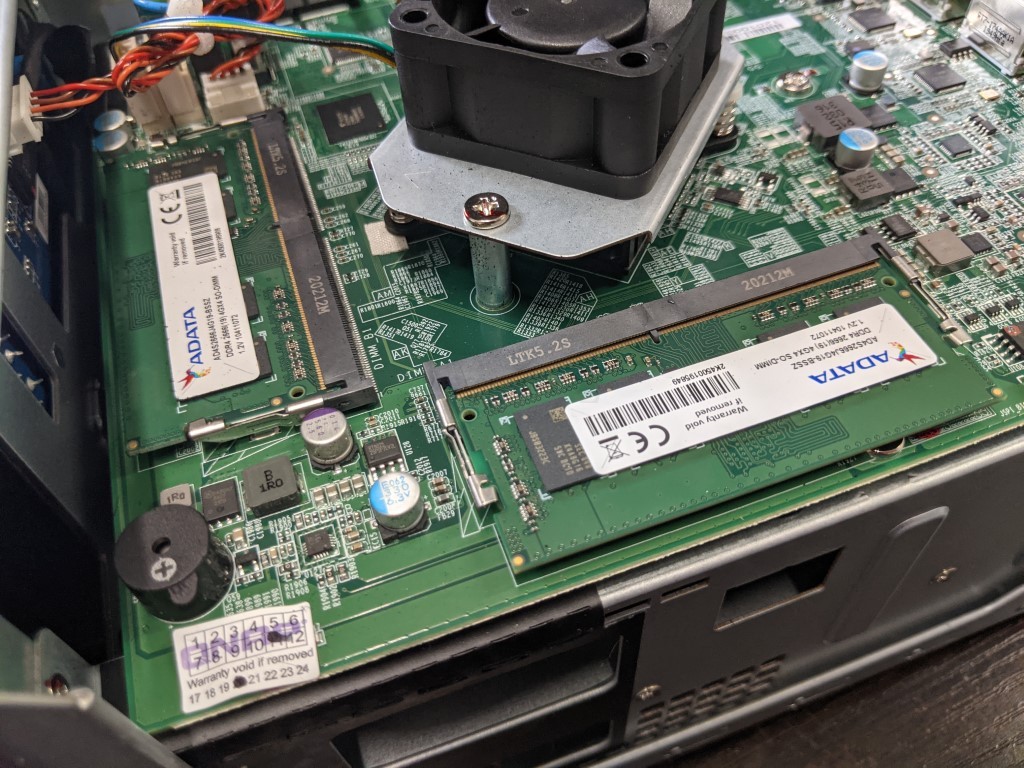 This CPU also allows upto 8GB of DDR4 memory maximum, which is exactly the amount that QNAP has included with the QGD-3014-16PT. With two SODIMM slots, each occupied with 4GB of DDR4 2400Mhz each, it is plenty of memory for eight system cameras (the system has eight licenses included, but more can be added) on day one, as well as a VM and a few other NAS services to comfortably run! This is impressive, given that most systems at this hardware point would arrive with 4GB almost always.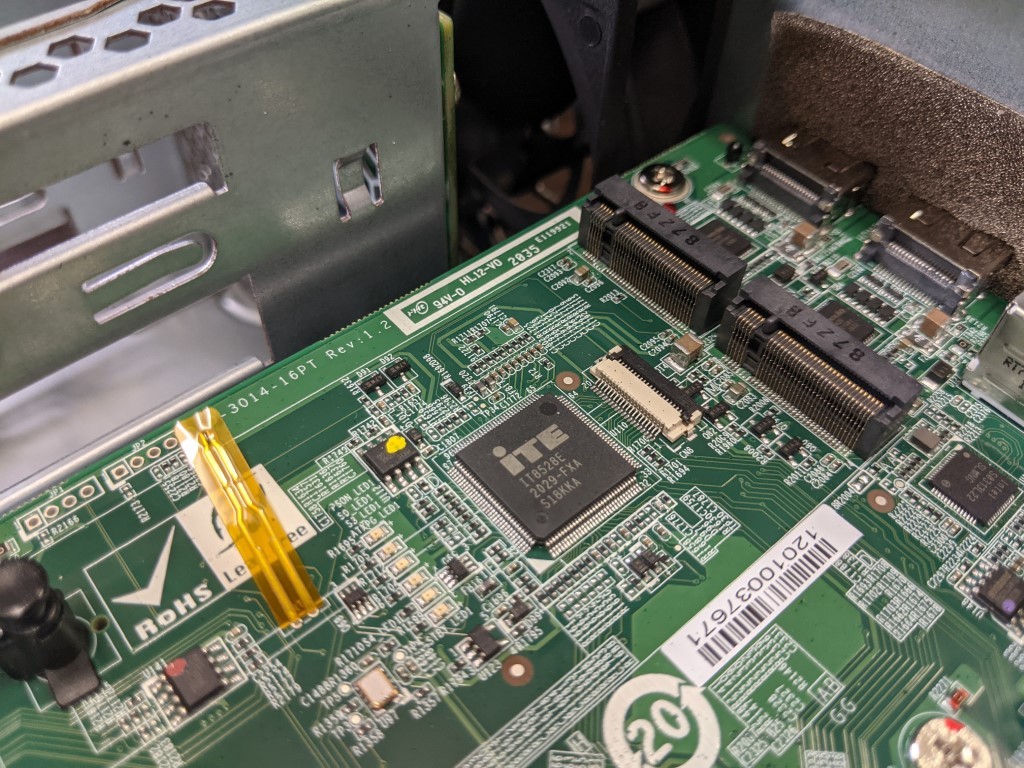 Another interesting inclusion is the two m.2 SATA SSD bays inside the QGD-3014-16PT NAS/Switch. A common feature in a number of recent NAS releases, it is still very welcome in this combination device where the amount of internal hardware available would be arguable more limited due to constraints of CPU lanes and chipset. These two available bays can either be used for SSD caching (whereby the fast read/write, high IOPs and low latency of the flash media would be used to increase common file access on the slower, but larger capacity hard drives.
Alternatively, you can use these bays for creating an additional storage pool and volumes – just as you would with the HDD storage bays. That technically means that the QNAP QGD-3014-16PT is a 6-Bay NAS (with a PoE switch attached) – which only further enforces the good value for money here. But a good solution is more than just hardware, so let's take a look at software and GUI of the QGD-3014-16PT.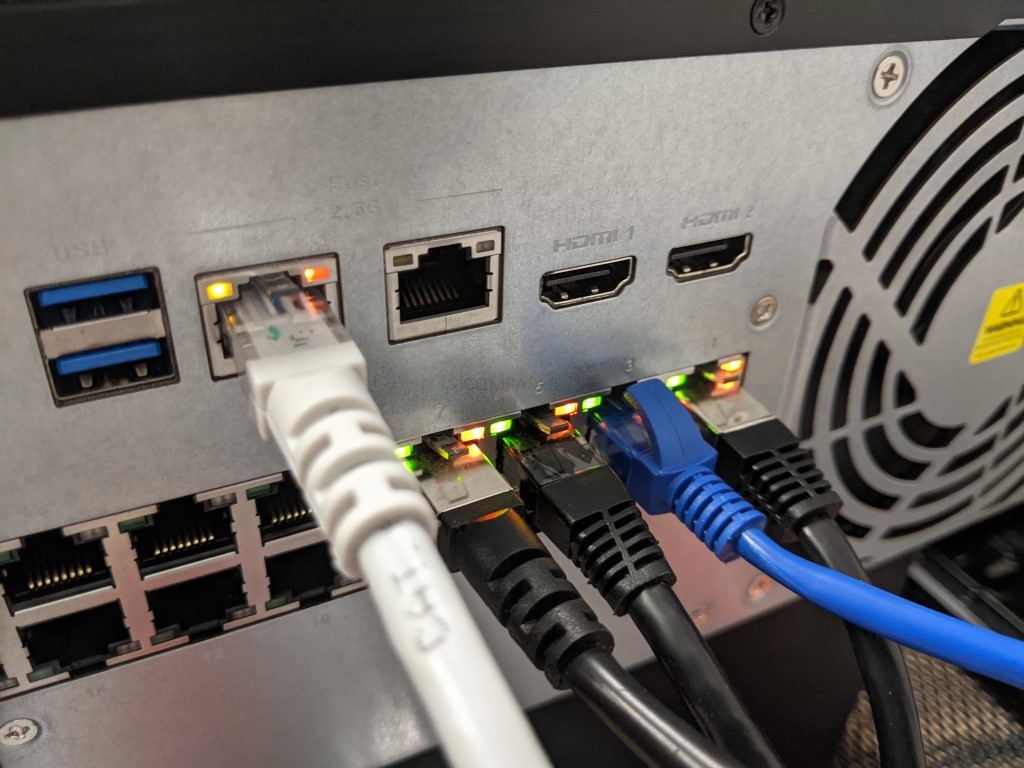 QNAP QGD-3014-16PT Hardware Review – Software
The software architecture of the QNAP QGD-3014-16PT Switch is very evenly spread amongst the modern range of QTS NAS applications and the new and dedicated switch-based applications that are made available on this device. The entire device runs on the QTS Linux platform, but from there you can create a completely unique and bespoke environment. Below are just a few of the very best things the QNAP QGD-3014-16PT Managed NAS+Switch can do, most of which can be simultaneously operated alongside the switch functionality, but multiple users at once.
Enterprise-Class Standalone/remote access Surveillance System (KVM, browser access, mobile client and desktop apps)

Multimedia Server, using first-party QNAP applications or Plex Media Server

Virtual Machine Host, supporting Windows, Ubuntu, Android and more (remote or standalone with KVM)

Container Solution to deploy smaller virtual instances

Home/Office/Building-wide backup Solution over the network/Internet

3rd Party Cloud-to-Local Interface and Sync Solution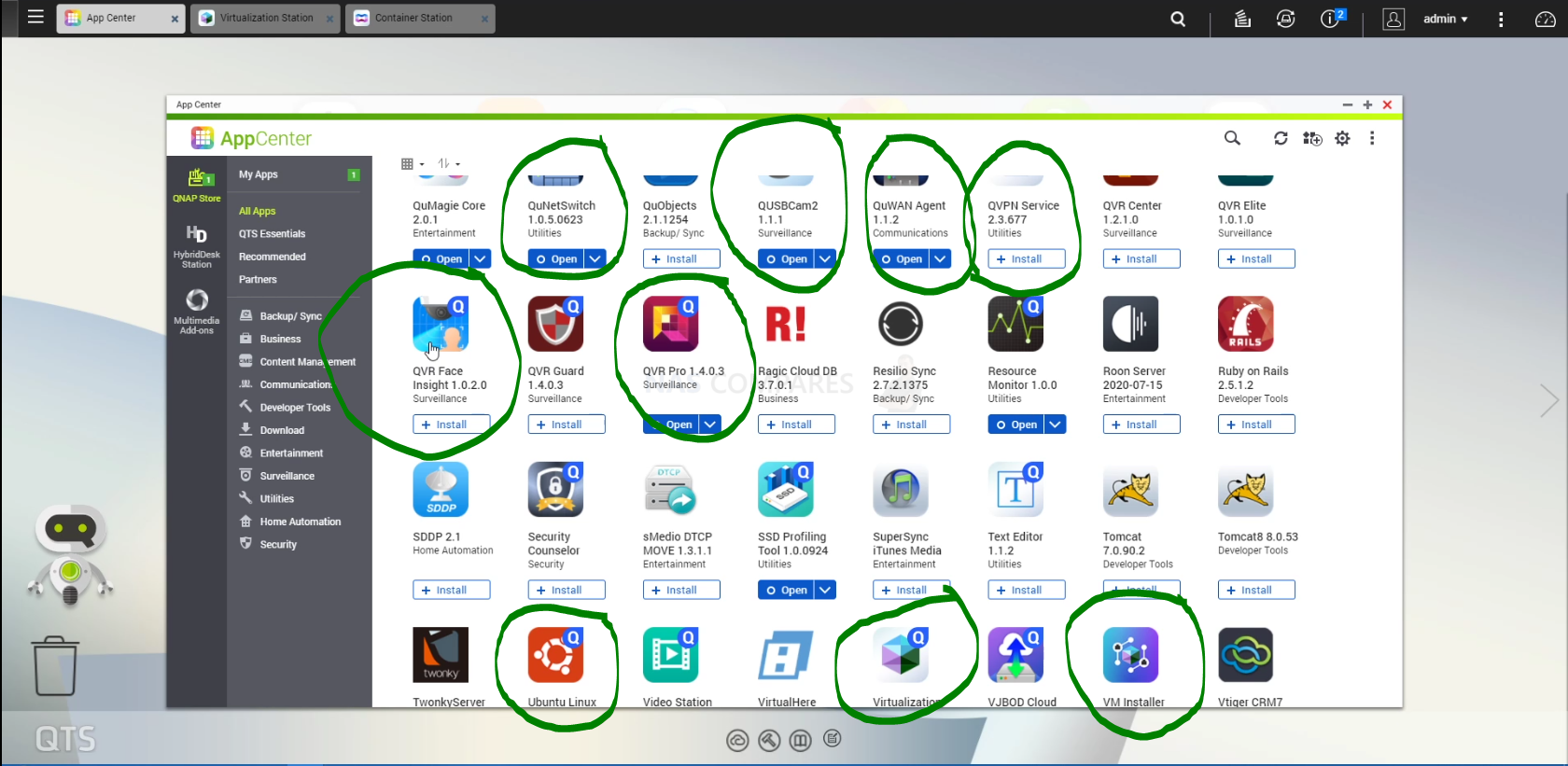 Whilst Supporting all of these processes very well, thanks to that powerful J4125 CPU and DDR4 Memory, the device also operates several network switch applications and processes, providing you with a top tier network management and protection solution (with PoE remember!) via those 16 ports. These software and management options are:
Physical Switch architecture is connected to/with the QNAP Virtual Switch software (QuNetSwitch) with independent access, network/internet access and NAS-side access too

New VM Management and VM Installer application to streamline VM deployment

QuNetSwitch gives you full control of your network, with Layer 2 protection and configuration that includes Loop Detection, Port Trunking, Virtual LAN (vLAN) creation, IGMP snooping v2/v3, Port Mirroring, Port Auto-negotiation, Bandwidth Control, Port statistics and more

Support of other network switch control and protection with OpenWrt, Zabbix, FreePBX, MikroTik and pfsense with Container station and VM Installer
But let's go through these in a little more detail.
Pros and Cons of the QNAP QGD-3014-16PT over a separate NAS and Switch?
The initial advantages are pretty obvious. For a start, having a single device performing the functionality of two devices will save physical space, it will utilize less power overall whilst in operation and will simplify the control of both, whilst still maintaining security and safety in access. However, other less obvious advantages are more to do with moving the evolution and innovation of NAS over recent years and moving that over to the network switch architecture. Most switches arrive with rather techie-heavy dialogue and a steep learning curve, making them considerable intimidating to non-IT professionals. The QNAP QGD-3014-16PT NAS+Switch is designed to be much more user-friendly (thanks to the design and GUI of QNAP QTS for NAS) and allows control of the switch is a much more understandable way.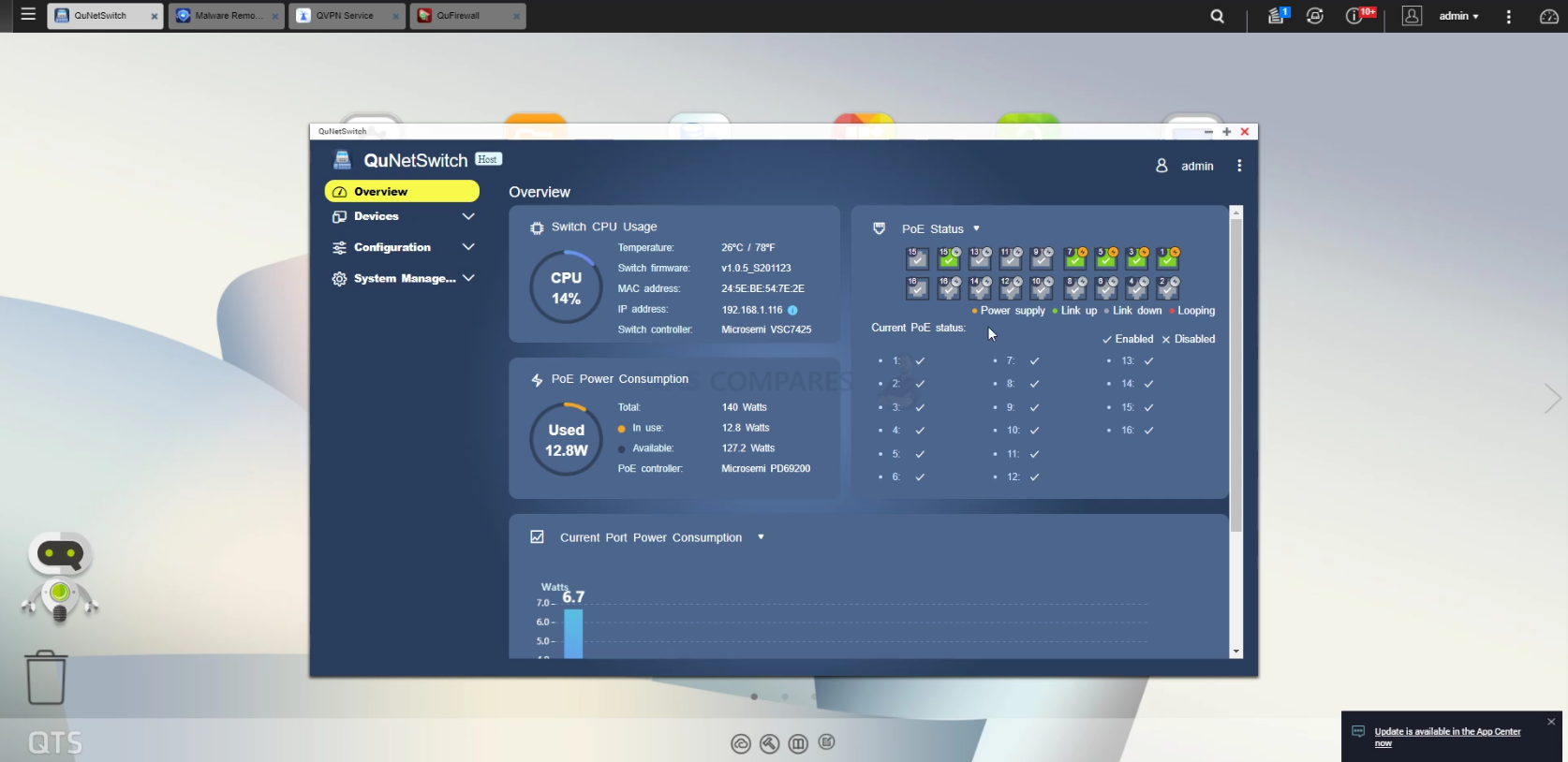 This user-friendly design is further improved when you see that the QuNetSwitch software for moderating and controlling your NAS has a well designed GUI that, when combined in use with the Network and Virtual Switch software for QNAP NAS, let's you create a fantastically unique network, with your own tailored securities, permissions, priorities and protocols – all very, VERY easily. This and the VM Installer and Virtualization applications, to simplify the deployment of VM environments, means that setting up a VM in considerably easier too – as one big hassle of any VM is making it visible on the network/internet, something the QNAP QGD-3014-16PT Switch+NAS Combo resolves very well.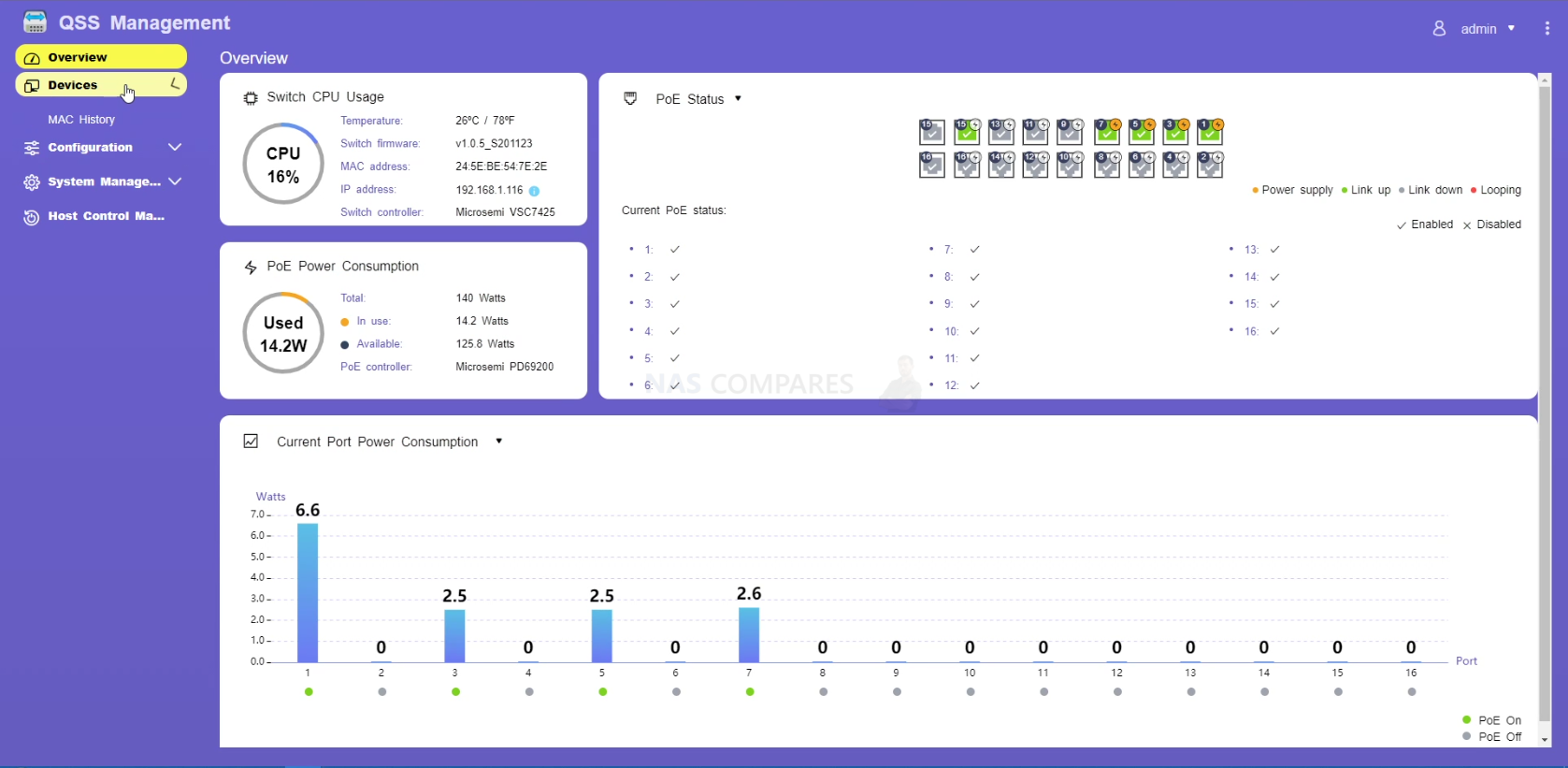 Finally, the big guns! As a surveillance solution, having a NAS and PoE managed to switch combined is a fantastic idea. Not only can all the cameras be connected (effectively) directly to the NAS, but the easy-anywhere access of the NAS (still with encryption, https, VPN and other services available) ports over very well and usably in surveillance. All the while with the switch part of the QNAP QGD-3014-16PT management priority of service, firewall control, Pfsense support, DDOS prevention measures and camera priority control. With the NAS protecting the recordings with its own RAID control, backup options with Hybrid Backup Sync 3, and user permission settings. Finally, thanks to the QNAP QVR Pro platform and the 8 camera licenses included, you have a full CCTV system that can be accessed over the network, internet or locally with a keyboard, monitor and mouse (KVM support) and has a complete dashboard to view your IP cameras, each with their own settings, permissions, triggers and control. You even get 8 camera licenses included for the software, 4 times that of their nearest rival.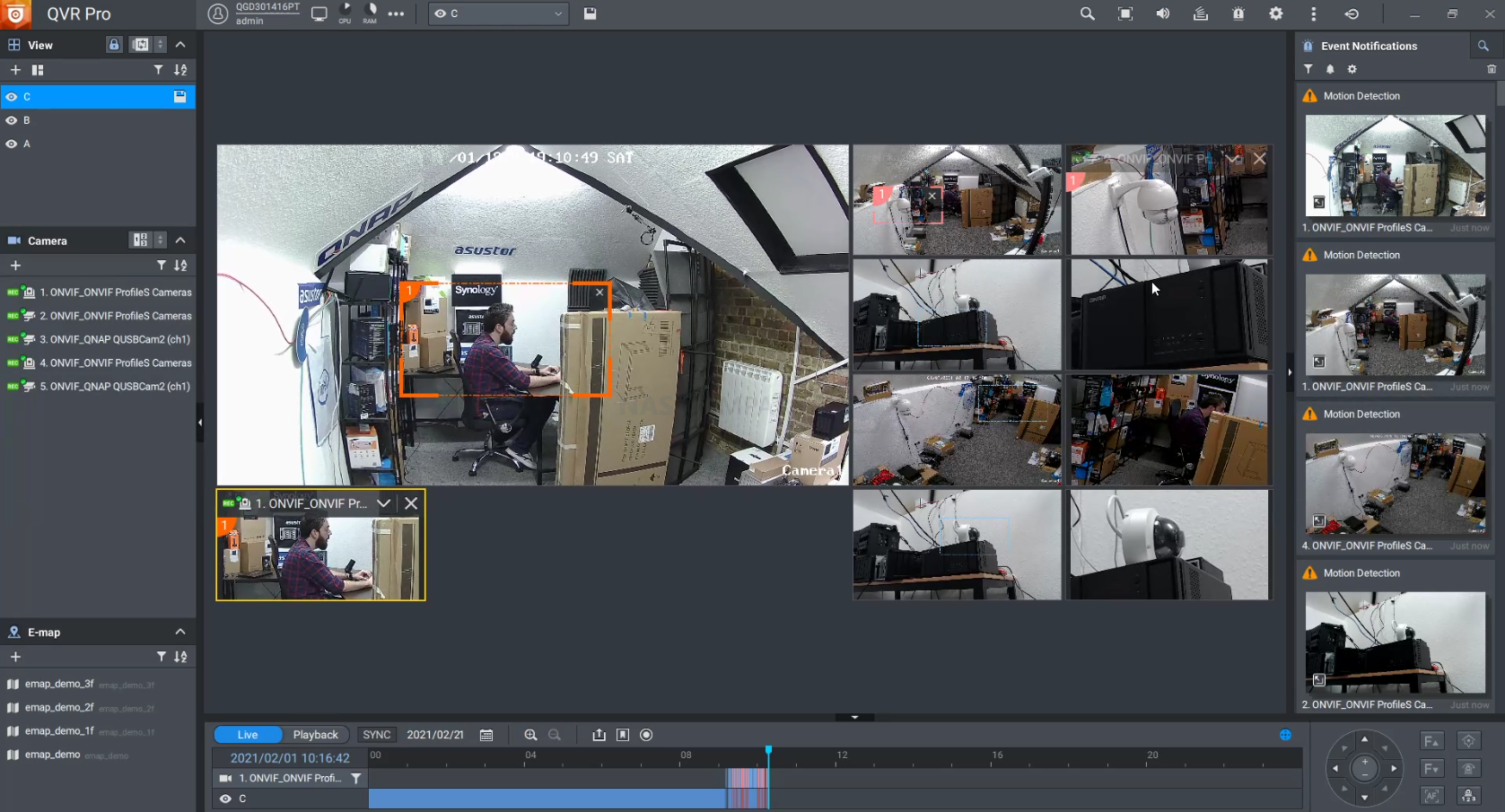 The most obvious disadvantage is that you are putting two eggs in one basket, meaning that if the system dies, you lose access to both your NAS and your Network Switch. Although I have already touched on this, it is a valid concern and is definitely going to be a concern for those who wrap their whole business around a single switch that connects to the internet. However, for me personally, the advantages far outweigh the disadvantages in the long run and can easily be resolved with even a low priced UPS.
QNAP QGD-3014-16PT NAS Switch and VM Installer Software
The VM Installer application is available in the QTS NAS GUI. This is where you can install virtual machine environments in the switch side of the device. At launch, the range of NAS+Swtch devices (the Guardian series) supported pfsense, OSRouer and OpenWrt in the VM installer and although all are still readily available in a dropdown menu when you open VM Installer, they have added a few more that include Zabbix (a centralized business class network management tool) and FreePBX for Voip and SIP internet phone service platform control and configuration.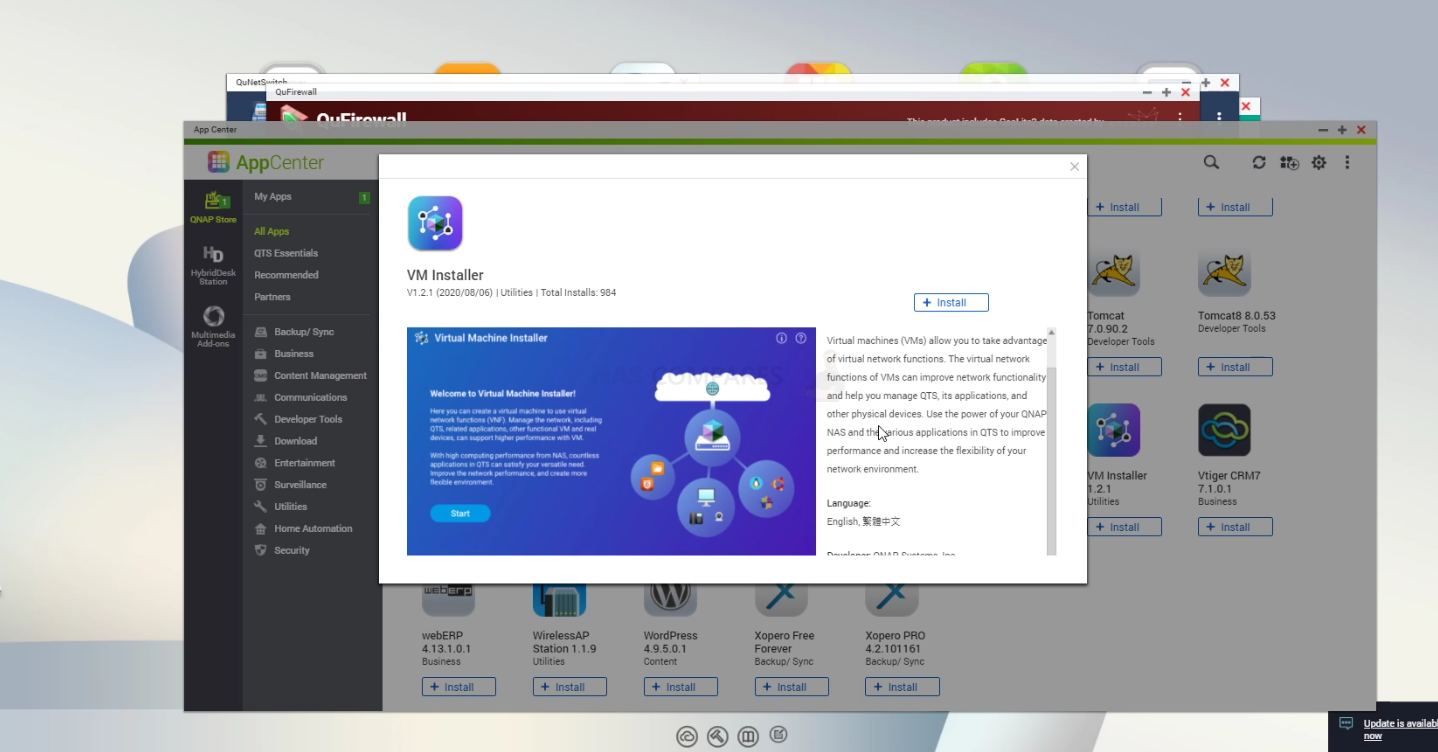 You can select the VM installation directory and space allocation that you want to provide to this VM. It is all presented in a very easy and chewable/friendly way. Once the initial steps are complete, you can move into a more bespoke setup for you. You can decide whether this VM OS will have internet access, select the ports you wish to dedicate to the VM and the WAN you want to dedicate to it. You can just deploy at a single it in a single click from there and the new VM in the switch side will appear on the network and virtual switch application within the NAS QTS GUI.
QuNetSwitch and QNAP QGD-3014-16PT NAS+Switch Device
This is the main GUI for the switch-based software side of things. If you access the switch remotely via the LAN or Internet, the QuNet Switch application is what you will see. It is the user interface of the switch and is very similar in design to the majority of core system QNAP applications. The QuNetSwitch application is also visible on the QTS NAS side of the QNAP QGD-3014-16PT as an app window, so you can monitor and control the switch side of things from either side. From the main user interface, you are IMMEDIATELY able to see:
The ports available and active connections

PoE connectivity and how much is being drawn by each port

Analytics of port traffic on each port/whole switched

LAG/Port Trunking configuration

Active connected device and their configuration

Security logs and notifications

Connected users

Active Security protocols in place
QNAP QTS and the QGD-3014-16PT NAS Server
Finally, there is the well established and well-evolved QNAP NAS operating software and GUI platform, QTS. For those unfamiliar with the QNAP operating system, it arrives with hundreds of free applications, can be accessed from a web browser or desktop client, arrives with many, many apps for mobile on IOS and Android and is definitely in the top two operating systems you can get for network-attached storage devices. Often compared with their biggest rival Synology NAS and DSM, QNAP QTS GUI is designed in a way that will definitely appeal more to Android and Windows users, giving you everything you will need from a network-attached storage device in 2021 and arrives with constant updates for added features and security.
QNAP File Management Highlights
File Station – File Browsing and Management Tool

QSirch -Intelligent and Fast System-wide search tool

QFiling – Smart and customizable long term storage and archive tool

SSD Caching Monitor and Advisor – Allowing you to scale your SSD cache as needed, or get recommendations on how much you need

QTier – The QNP intelligent, multi-layer tiering system that works to optimize your SSD and caching configuration

Microsoft Active Directory– Support and cross-platform control of Active Directory processes

Access-Anywhere with myQNAPcloud – Safe and secure remote access over the internet to your storage systems, apps or just file storage

Qsync for multiple hardware environment backups and Sync – Client applications that can be installed on multiple 3rdparty devices and create a completely customizable and scaled back up network between your devices

QuDeDupe / Deduplication tools – Allowing you to conduct backups between multiple devices and directories, but allows same-data in numerous locations to be only held once (but recorded in all locations) to allow smaller backups and lesser bandwidth consumption
Then you have KEY applications that are used on the QNAP NAS system that moves into tailored data access and use, such as:
Hybrid Backup Sync 3 – Allows you to Backup and Sync with Amazon Glacier, Amazon S3, Azure Storage, Google Cloud Storage, HKT Object Storage, OpenStack Swift, WebDAV, Alibaba Cloud, Amazon Drive, Amazon S3, BackBlaze B2, Box, Dropbox, OneDrive, Google Drive, HiDrive, hubiC, OneDrive, OneDrive For Business, ShareFile and Yandex Disk. As well as backup to another NAS over real-time remote replication (RTRR) and USB connected media. All scheduled and all accessible via a single app user interface.

vJBOD and Hybrid Mount – Gives you the ability to mount cloud storage as a visible drive within the NAS (and the apps access it as if it was local) or mount a % of space from your NAS onto another as a virtual chunk of space to use

Multimedia Console – one portal access point to manage media access, searching, indexing and transcoding on your NAS device.

Photo, Video and Music Station – Multiple file type tailored applications to access data in the best possible way that is suited to their output – along with smart searching, playlists and sharing

Virtualization Station – Used to create virtual computers that can be accessed anywhere over the network/internet with the correct credentials. Supporting Windows, Linux, Android and more. You can import an existing VM image to the NAS, or you can even download Linux and Windows VMs directly to the NAS for trials for free

Container Station – much like the VM app, Container station lets you mount and access smaller virtual tools and GUIs, then access them over the network or internet.

Linux Station – Handy application to deploy multiple Linux based Ubuntu VMs from the NAS, all easily and within a few clicks

QVR Pro and Surveillance Station – Surveillance applications that allow you to connect multiple IP cameras and IP speaks to your network and manage them with the applications. Arriving with 4 camera licenses for Surveillance Station and 8 licenses for QVR Pro (the better one IMO), QNAP is constantly updating this enterprise-level surveillance application – adding newer security hardware and software tools for 2021 (see QVR Face and QVR Door)

QuMagie – Facial and Thing recognition application to help you retrieve, tag and catalogue photos by its use of AI to actually 'view' all your years of photos and let you search by the contents of them, not the file names.

Download Station – A download management tool that can handle HTTP, BT, FTP and NZB files in bulk to be downloaded to your NAS drive and keep safe. As well as keeping an eye on your RSS feeds and keeping your podcast downloads automatically updated with every episode

Malware Removers and Security Councillor – Along with Anti Virus software trials on the app centre, QNAP also provide numerous anti-intrusion tools and even a whole app interface to monitor in/outgoing transmissions with your NAS. It can make recommendations to beef up your security and keep you safe
Ultimately, all this means that in BOTH the NAS software and the Switch software, the QGD-3014-PT gives you a completely uncompromised system with which to work – despite them housed inside a single chassis. I have to give them props for that.
QNAP QGD-3014-PT Software Review Coming Soon (4 Parts, Covering QTS 4.5.1, QVR Pro Surveillance, KVM NVR Setup and QSS Switch & QuNetSwitch)
| | |
| --- | --- |
| QTS 4.5.1 Software Review Coming 4th Feb 2021 Below | QVR PRO Surveillance Software Review Coming 7th Feb 2021 Below |
| QTS 4.5.1 Software Review Coming 9th Feb 2021 Below | QSS and QuNetSwitch Software Review Coming 11th Feb 2021 Below |
QNAP QGD-3014-16PT Hardware Review – Conclusion
This is just a fantastic piece of kit. Yes, the QGD-3014-16PT is not without its small compromises (lack of a PCIe upgrade slot, a 10Gbe NIC or a redundant PSU), but what you have is a fantastically centralized solution to those that are looking for a single device that can resolve three of the biggest concerns of a modern business – Storage, Access and Security. When I first reviewed the first generation of this technology back in 2019 (the QGD-1600p Guardian) I commented that as interesting and innovative as I thought it was, that it was a mid-range switch and a mid-range NAS in a single chassis.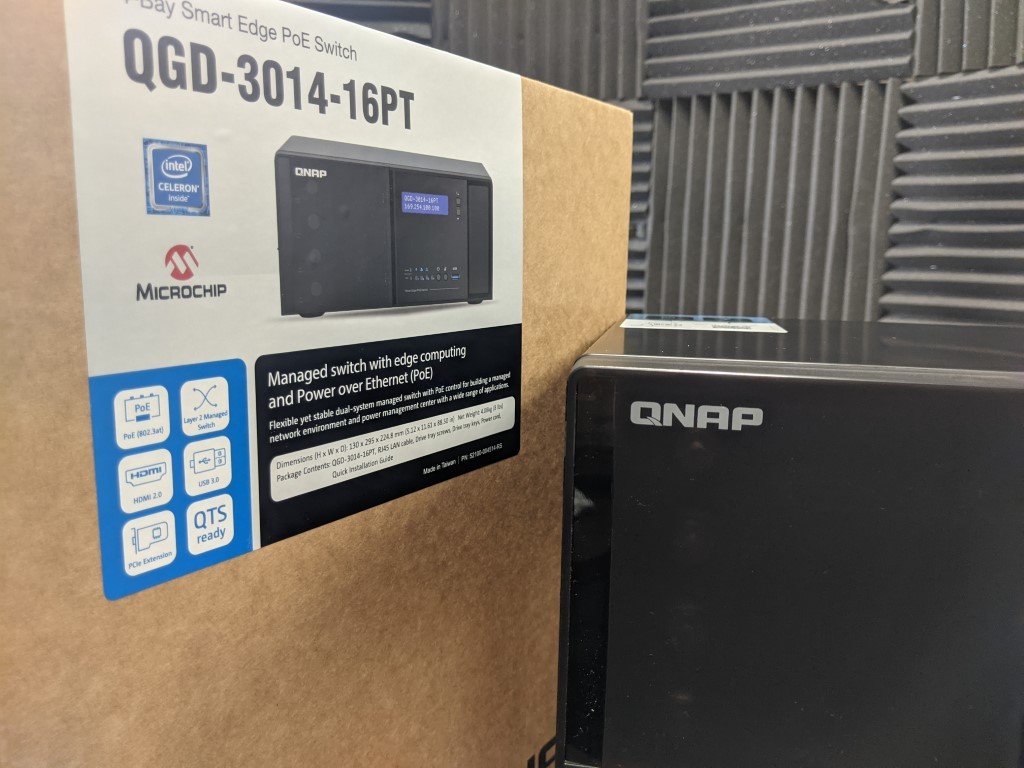 Fast forward to 2021 and what we have it a great performing (inside and out) Intel-powered RAID 5 NAS and a highly customizable and configurable PoE switch in a single chassis – Yes, the design might not be for everyone, but most people will barely even look at a device that is far more 'setup and forget' than most. In short, this device IS another great example of QNAP being the real innovators of the NAS industry and I am genuinely excited to see what they do next.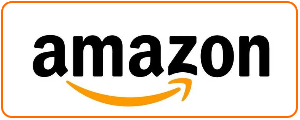 What the QNAP QGD-3014-16PT can do (PROS):

Technically a 6-Bay NAS

Great way to centralize and save space

QuNetSwitch software is very user friendly

4-Bay RAID 5 storage potential is GREAT

Separate on/off, so you can power either off, without affecting the other

More affordable than a separate comparable NAS and PoE Managed switch

16 Ports of PoE/PoE++ support

Virtual Machine Support on NAS and Switch Hardware

Dedicated VM Installer for router/switch VMs

4K 60FPS HDMI x2

NAS Drive can utilize the Switch LAN ports

Surveillance including multiple camera licences – 8 Licences Included

Download server (FTP, HTTP, BT,NZB)

CMS and CRM systems

Office applications

Media Center support

What the QNAP QGD-3014-16PT cannot do (CONS):

No way to upgrade to 10Gbe

Only 2 Years Warranty

SFP Combo Ports are limited to 1Gbe
📧 LET ME KNOW ABOUT NEW POSTS 🔔
Join 1,461 other subscribers
Get an alert every time something gets added to this specific article!
This description contains links to Amazon. These links will take you to some of the products mentioned in today's content. As an Amazon Associate, I earn from qualifying purchases. Visit the NASCompares Deal Finder to find the best place to buy this device in your region, based on Service, Support and Reputation - Just Search for your NAS Drive in the Box Below
Need Advice on Data Storage from an Expert?
We want to keep the free advice on NASCompares FREE for as long as we can. Since this service started back in Jan '18, We have helped hundreds of users every month solve their storage woes, but we can only continue to do this with your support. So please do choose to buy at Amazon US and Amazon UK on the articles when buying to provide advert revenue support or to donate/support the site below.

Finally, for free advice about your setup, j
ust leave a message in the comments below here at NASCompares.com and we will get back to you.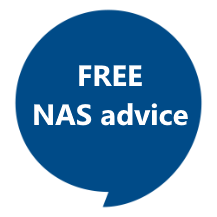 Need Help?
Where possible (and where appropriate) please provide as much information about your requirements, as then I can arrange the best answer and solution to your needs. Do not worry about your e-mail address being required, it will NOT be used in a mailing list and will NOT be used in any way other than to respond to your enquiry.
Support What We Do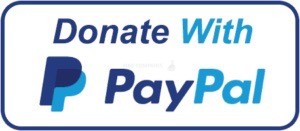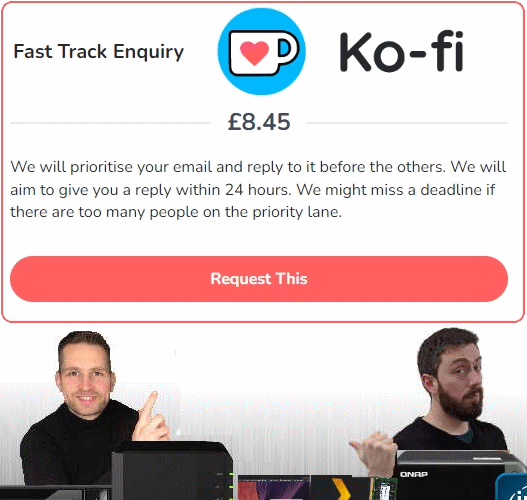 Terms and Conditions
Alternatively, why not ask me on the
ASK NASCompares forum
, by clicking the button below. This is a community hub that serves as a place that I can answer your question, chew the fat, share new release information and even get corrections posted. I will always get around to answering ALL queries, but as a one-man operation, I cannot promise speed! So by sharing your query in the
ASK NASCompares
section below, you can get a better range of solutions and suggestions, alongside my own.
This description contains links to Amazon. These links will take you to some of the products mentioned in today's video. As an Amazon Associate, I earn from qualifying purchases