Is the QNAP TS-251B NAS the Best Value NAS yet?
As one of the biggest brands in NAS, it will not come as a huge surprise QNAP have big plans for 2018/2019. Back in June 2018, we learnt about many of the new NAS servers for Q3 and of all of them, the one that seemed to stir the most interest for home users was the QNAP TS-251B server. With a lot of rather 'out-there' devices uncovered, this one seemed the most relatable to home and business users. Whether it was the fact that it arrived with an Intel J3355 CPU (a popular processor) or the fact it had an HDMI port and PCIe slot to upgrade, or the fact that you've got all of this at an affordable £240+ price tag (without tax) is open to debate.
Pros of the QNAP TS-251B

Cons of the QNAP TS-251B

Intel J3355 Celeron CPU

HDMI Output

4K Transcoding

Audio In/Out

PCIe Slot

Affordable

Can build a 10GBe Editing Solution inc media for just over £500

Only 2 Years Warranty

CPU is too weak for solid Virtual Machine Use

Plastic Chassis may out some users off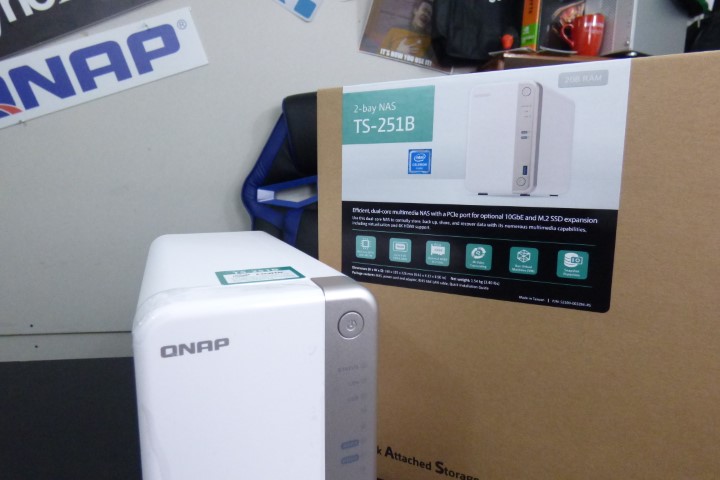 Whatever your reason, the TS-251B has been released and we can find out if this affordable media TS-251B NAS ticks all the boxes for you and deserves your data? Not to labor the point, but at this price point and impressive specifications, many of you are choosing between the DS218+ from Synology or this brand new QNAP NAS – so let's find out about the TS-251B.
QNAP TS-251B NAS – Design
When it comes to retail packaging, I always think that QNAP find a good balance between information and aesthetically pleasing design on its retail packaging. Given that most NAS buyers will order the TS-251B from an online retailer, it would be easy to imagine the retail packaging being overlooked. I am pleased to say that the QNAP TS-251B arrives with lots of information and appeal externally.
Once we opened up the box, inside we find
QNAP TS-251B NAS
Instruction manual
Additional SSD screws
External power supplier
First time setup instructions
Mains power lead
Warranty information.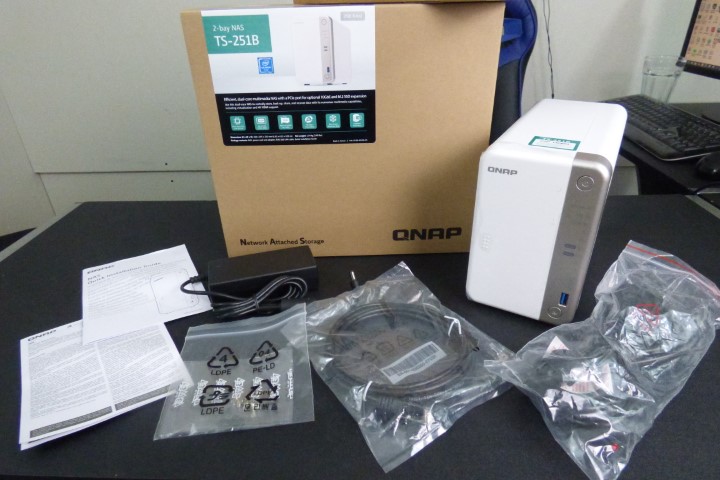 The QNAP TS-251B arrives with a familiar chassis to that of the TS-253Be, however, it is white in design. Still maintaining the compact plastic chassis of its older, more powerful brother.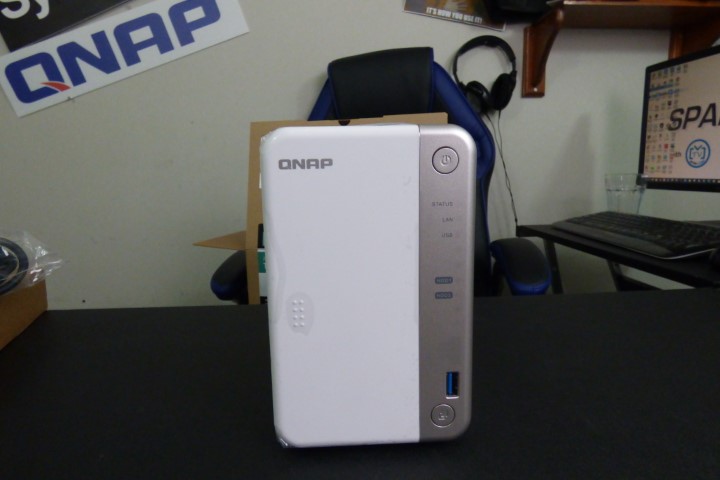 The front of the TS-251B lacks the LCD panel of the TS-253Be, but maintains the LED lights that indicate system access, drive health, network activity and system status.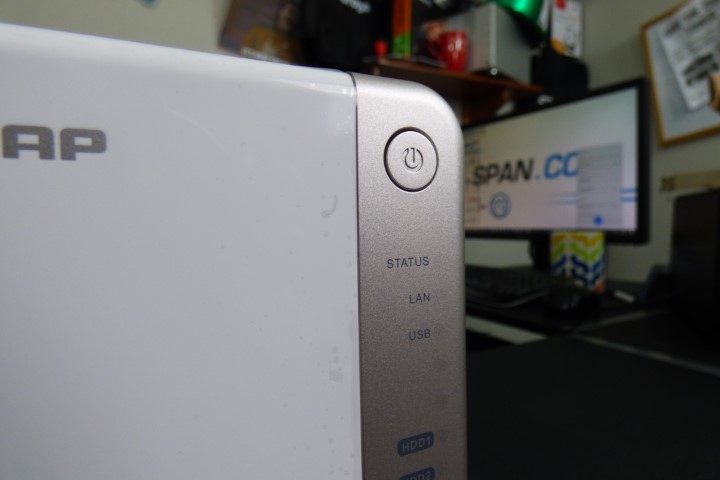 Further down, we find a USB 3.0 and USB one-touch copy button. I have always praised QNAP and the inclusion of a one-touch-USB backup facility on most of their NAS and am pleased that they managed to keep this small feature on this affordable TS-251B NAS.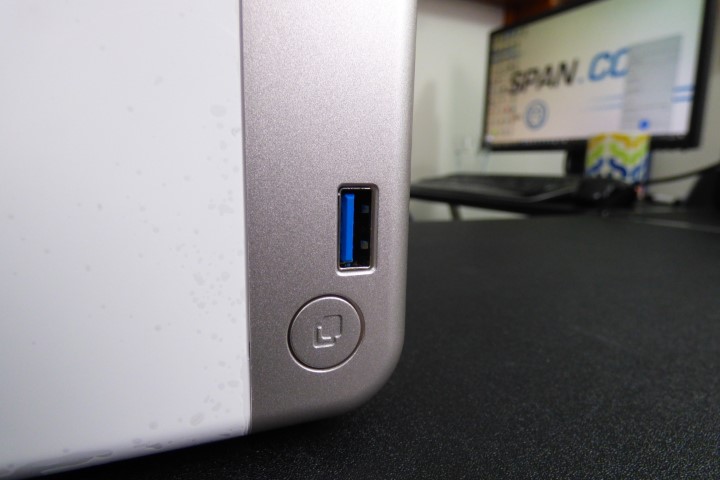 If we remove the slidable front panel, we find the hard drive and SSD Media bays for the RAID storage in the TS-251B device.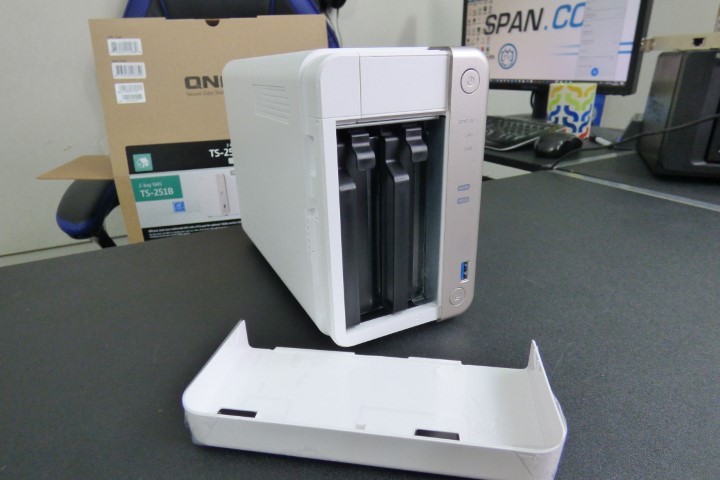 The TS-251B can operate with one or both media bays populated and support its own RAID configuration without the need of a host PC or Mac to maintain it. You can operate in a JBOD, RAID 0 or RAID 1 environment on this device, as well as connecting a USB expansion device and expanding your redundant configuration to RAID 5, RAID 6 and RAID 10 as required.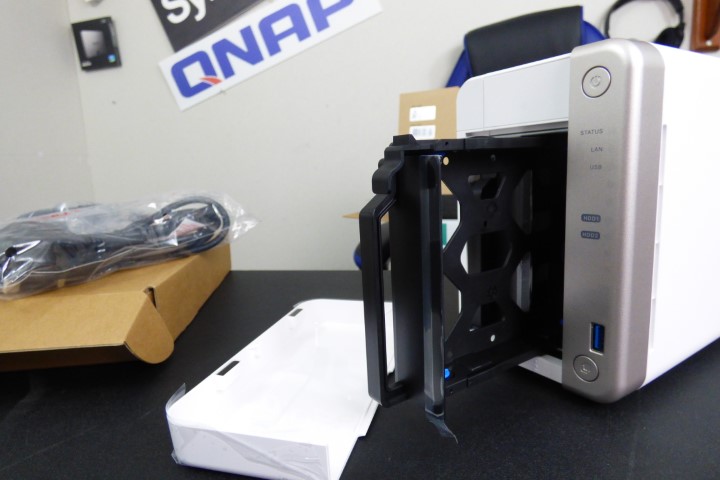 Each tray is screwless in design and means that you do not need additional tools to install hard drives, though if you wish to install solid state drives (SSD) you will need to use the included screws.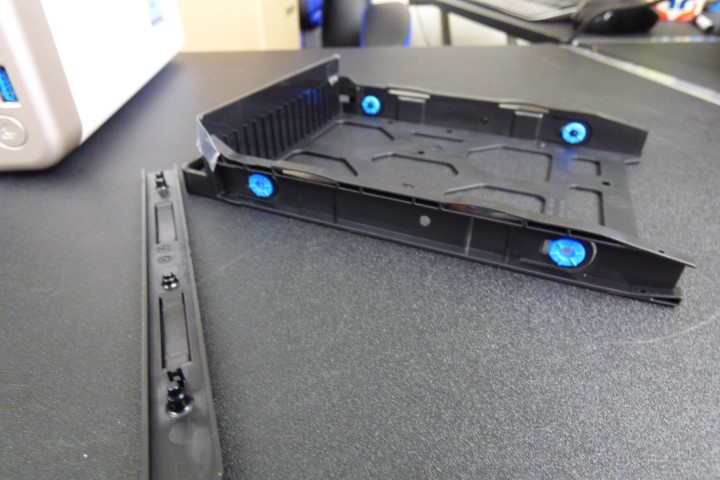 The chassis itself is very compact in design and measures in a modest 16.8 x 10.5 x 22.6cm (6.61 x 4.13 x 8.90 inches)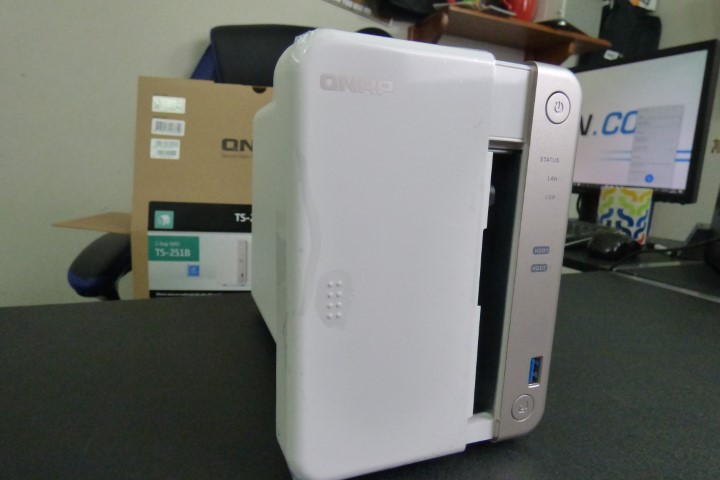 If we looked at the sides of the QNAP TS-251B, we find additional ventilation to keep airflow within the device constant.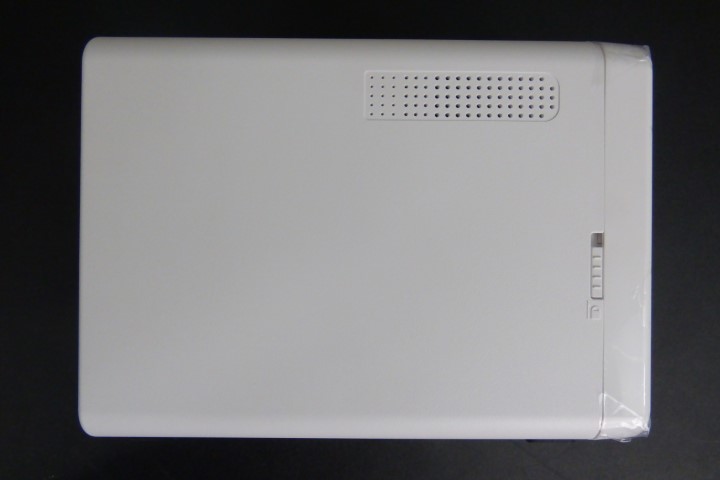 At the base of the device, we find further ventilation for the hard drive or SSD media.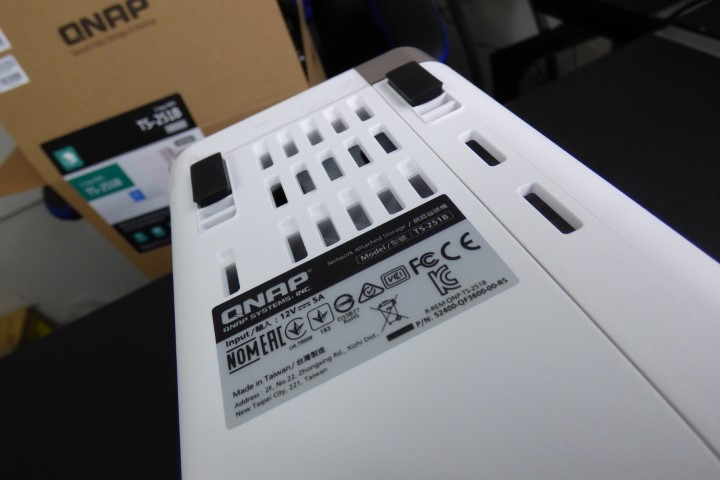 QNAP TS-251B NAS – Hardware
Inside the TS-251B, we find by removing the hard drive media, memory upgrade slots that let us expand the RAM on the TS-251B to 8GB officially or 16GB unofficially (using crucial memory, at your own risk). This is definitely an area you will want to look at if you intend to use the TS-251B for a virtual machine or surveillance use in QVR Pro/Surveillance Station above 15 or so cameras.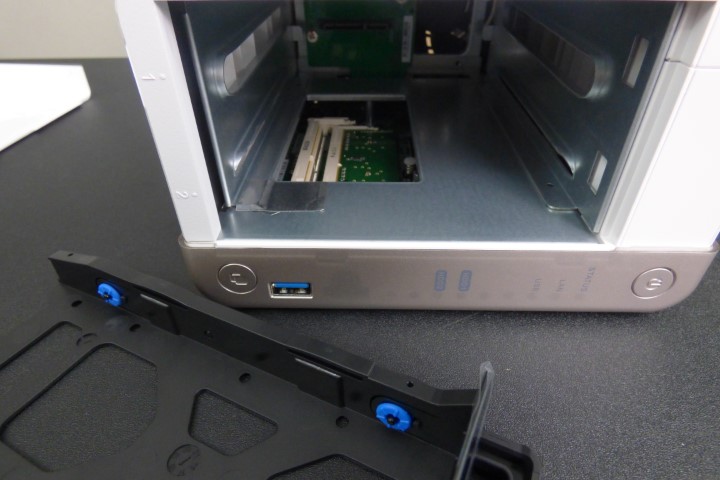 At the rear of the device, we find some particularly interesting features for a nurse at this price level.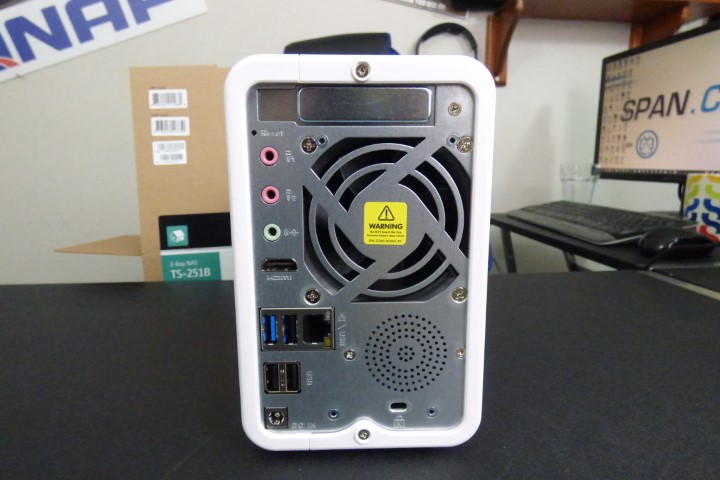 For a start let's focus on what makes the TS-251B particularly impressive at £240+ ex.VAT, let's talk about the PCIe slot on this NAS.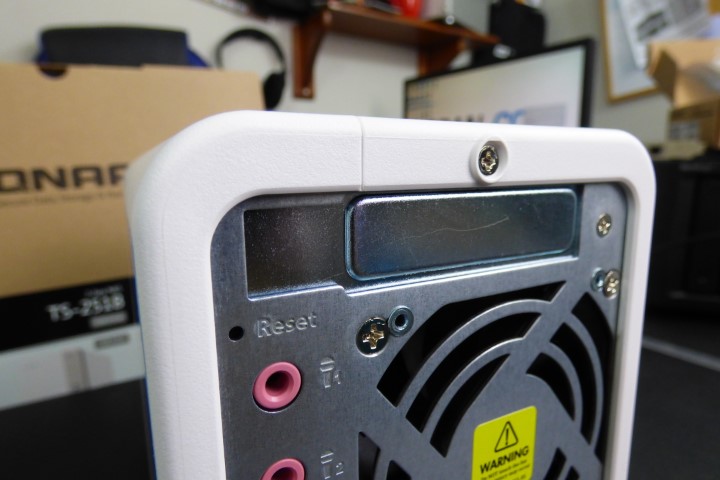 With factors like SSD cache upgrades and 10Gbe becoming remarkably affordable, it is certainly attractive to have a PCIe slot for upgrading your NAS now or at a later date. It is especially attractive to know that by the installation of the QNAP QM2 card series, you are able with the installation of QXG-10G1T 10Gbe card in the TS-251B, a 2nd card in your editing computer, you now have a 10GBe editing NAS for photo and video professionals for about £500 without storage media. So, that looks like:
10Gbe NAS Editing Solution
= £420+ ex.VAT

(Still, need SSD/HDD Media)

QNAP TS-251B

NAS

QNAP QXG-10G1T

10G Upgrade for NAS

QNAP QXG-10G1T

10G Upgrade for PC
This is a huge deal, given the fact that this has already includes a powerful and efficient Intel Celeron CPU and impressively upgradable memory. Once you upgrade your TS-251B with a 10Gbe or M.2 SSD Cache card, you now possess a QNAP NAS that will perform well for Surveillance and Plex Media Server but most importantly can be used to live edit photo and video over 10Gbe directly from your host PC/Mac system over 10Gbe. Sure, you still need hard drives (or SSD in a RAID 0 for the very best results) but this is still a big, big deal.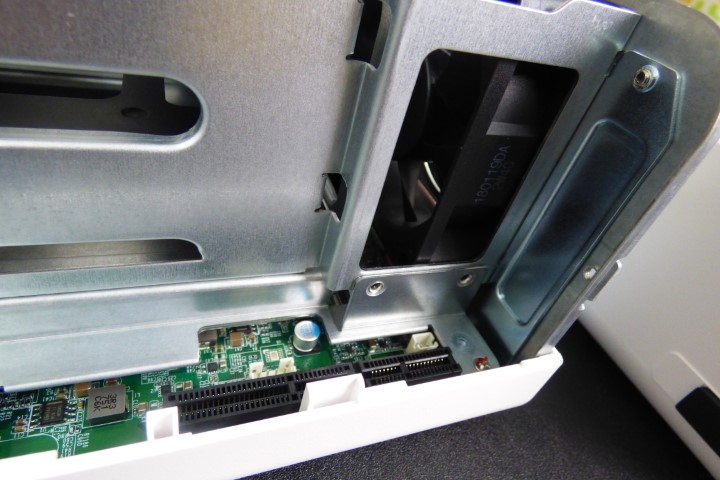 The TS-251B features an HDMI 1.4b port that, with the installation of the free HD Station (hybrid station) software, means that it opens up a plethora of applications that can be run via HDMI and support IR remote controls, mobile remotes like QRemote, keyboard and mouse (mice?). Recently QNAP has taken to releasing some NAS devices without HDMI and favouring inviting consumers to install GPU cards of there own. I am pleased to say however that in the sake of the TS-251B, you are getting a very rounded device indeed for media use, supporting both Plex Media Server and Emby, as well as supporting several first party multimedia apps from QNAP.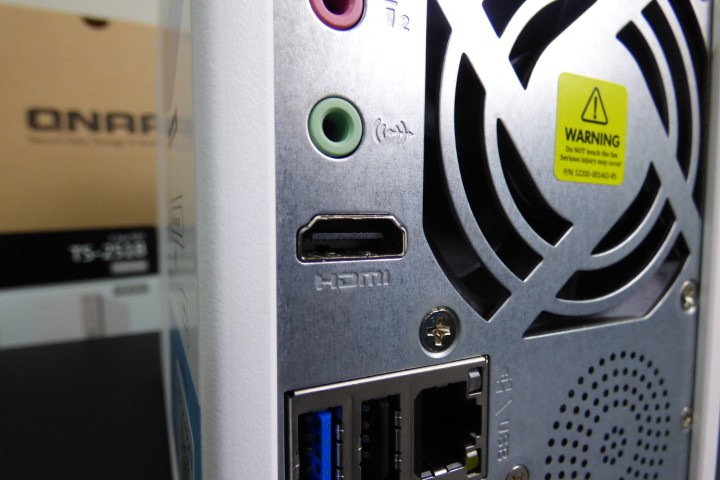 You are able to add a keyboard, mouse and monitor for a standalone surveillance station with QPR Pro or the surveillance station software. Alternatively, you can choose to use your connected keyboard, mouse and monitor and create a dual OS device with a Linux desktop, or a Windows/Android VM that can be accessed locally, via the network and internet.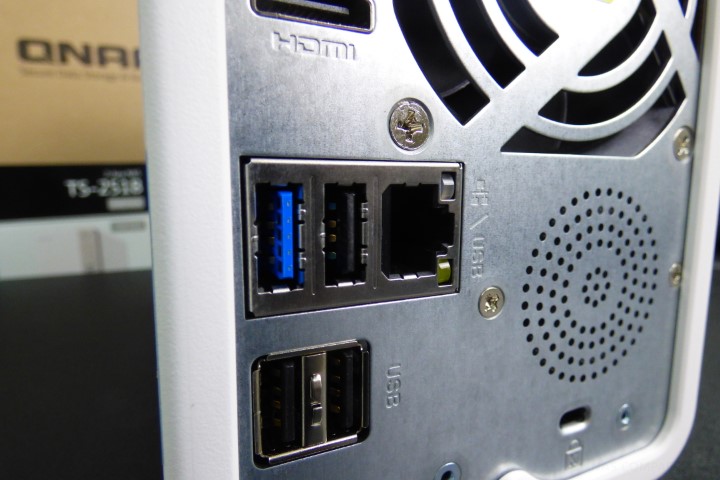 Alongside these popular hardware choices available on the QNAP TS-251B NAS, we also find several USB ports for adding additional storage, supported USB devices to improve your NAS access, as well as all the aforementioned keyboard and mouse support.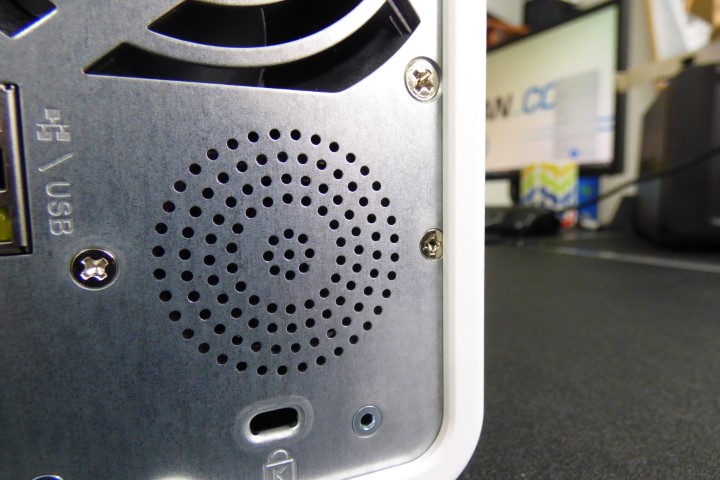 Another interesting point is the speaker and audio ports on toast device. To date, QNAP is the only brand I know of that include usable speakers on several of their as devices. These can be used for audio alerts, multimedia playback and (accessible within a virtual machine) communication with a compatible mic connected.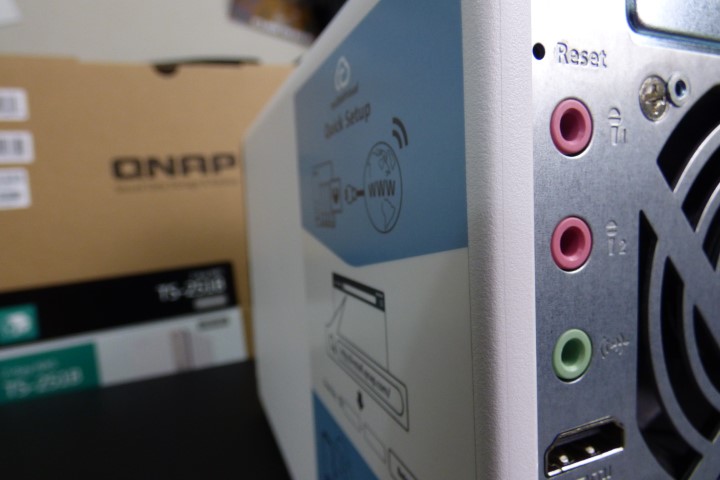 The rear fan supports both manual control and automated control, to ensure that temperatures inside your nose, as well as active airflow, are controlled to maintain performance. Because the TS-251B NAS from QNAP does not feature a metal chassis and is designed in this compact fashion, noise levels are impressively low, rated at just 17.3 dB(A).This is of particular benefit to those looking to use the device in the 10Gbe editing scenario mentioned earlier for photography and video editing, whilst in close proximity to the TS-251B NAS directly.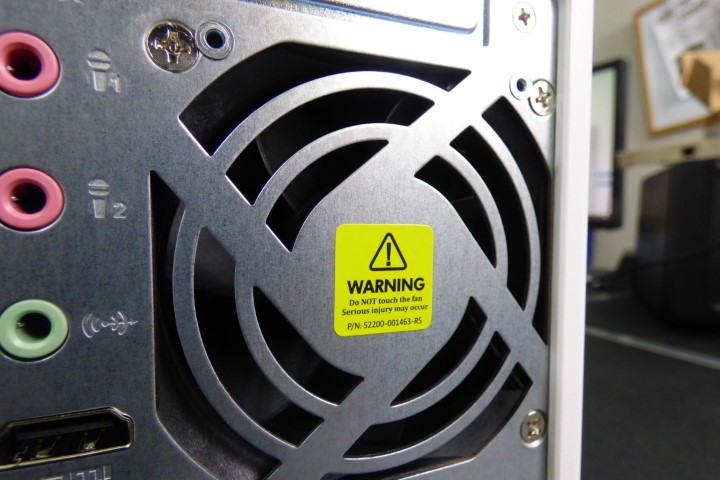 QNAP TS-251B NAS – Software
The QNAP TS-251B is more than just hardware and arrives with the QTS 4.3.4 NAS software (a newer 4.3.5 version currently in public beta). this software is included in the price of the TS-251B and is easily one of the best user interfaces and operating systems that is available for those users in both home and business circles.
it is important to understand that when you buy the TS-251B server (or indeed any QNAP NAS), it arrives with the QTS software platform, with constant updates and hundreds of applications included. These are all tested and maintained 1st party QNAP apps and 3rd party applications. This is further improved with desktop client programs for PC/Mac and mobile applications for iOS and Android – ALL INCLUDED and downloadable at any time. The TS-251B can perform most modern applications that you would want from a modern NAS, such as:
First Party Applications
QSync for Backing up multiple Devices to the NAS on a schedule/as needed
File Station for File Management, sharing and permission allocation
Download Station for managing HTTP/FTP/NZB/BT downloads, as well as RSS feeds for podcasts and updates
QFiling and QSirch to better organize files and remove duplicates/waste
HD Station for HDMI Output and handling Apps over HDMI
Cloud Drive for Migrating and Syncronizing between Google Drive, Dropbox, Amazon S3, etc
Photo Station to organize and catalogue photo collections
Music Station to organize, playback and stream music media to network/internet devices
Video Station to playback media over the network/internet and transcode as needed upto 4K
Container Station for management micro/compact virtual environments
QVR Pro and Surveillance Station for Surveillance use with IP Cameras
Linux Station for  Linux VMs and Applications
MANY more QNAP Apps
Third Party Applications
Plex Media Server
Emby
iTunes Server
Acronis True Image Backup
Malware Remover
SugarCRM
TVMosaic
Full Compatible App List here – https://www.qnap.com/en-uk/app_center/?II=350
Desktop Client Applications
QSync for Mac and Windows
QVR Pro Client for Mac/WIndows
Surveillance Station Client for PC/Mac
QFinder Pro for Mac/PC
Mobile Applications for iOS and Android
Qfile – File manager
QPhoto – Photo Manager
QVideo – Video Manager
QMusic – Music Manager
QVR Pro Mobile – Surveillance App
QRemote – Remote Control App over the Network
QNotes – Central note-taking app, for collaboration between users
Full list here – https://www.qnap.com/en-uk/mobile-apps/TS-251B?category=productivity
Whatever way you look at it, the QNAP TS-251B NAS provides an extensive degree of software and hardware support for those starting out in the fields of NAS, as well as providing a solid base of operations for more experienced NAS users who are looking for an affordable, yet powerful network solution. It should be mentioned however that the CPU, though Intel-based and powerfully efficient, is still lacking enough to carry extensive operations involving virtual machines and 4K transcoding via a Plex media server. If those are your main needs, then you should look at the TS-253Be NAS.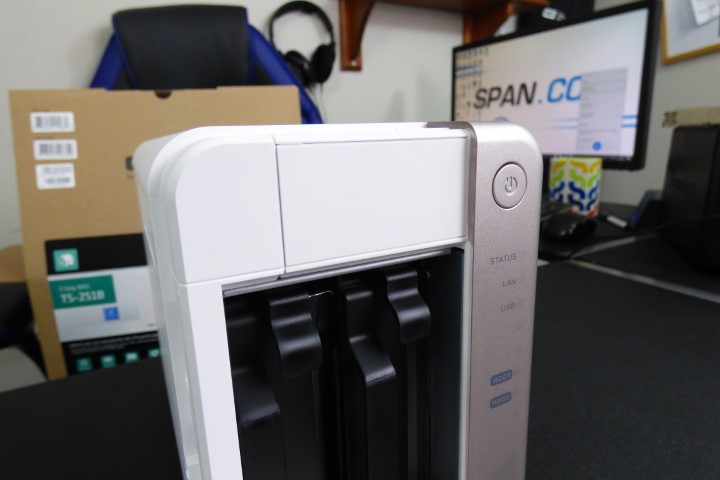 QNAP TS-251B NAS – Conclusion and Verdict
We have seen many new releases announced in 2018 from QNAP and now they are arriving, there did seem to be ALOT of business and not enough pleasure! The TS-251B fixes this by giving you a great middle ground for home and/or business users, finding an affordable hardware package that is genuinely tough to beat. The TS-251B NAS features everything you want in the latest generation of NAS, especially from an innovative brand like QNAP, but does it without commuting you to hardware that you may never use or feel doesn't have a place in your budget.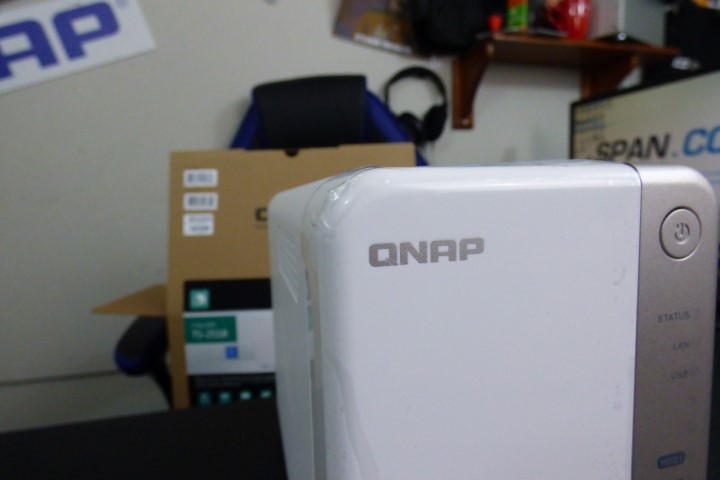 It is thanks to this kind of research and design that we find a solution that gives you a good deal of everything, whilst still leaving you room to add more performance later, inside and out! The 2 year warranty and lack of trademark LCD panel are a bit of a shame, as well as the lack of remote control (which can still be purchased separately or you use the Qremote app), but never the less this is easily going to be one of the most popular NAS of Q3/Q4 and definitely a NAS that challenges (and in many ways excels) the DS218+. Your move, Synology!
You can pick up your QNAP TS-251B NAS at the best price right now via the link below:
📧 LET ME KNOW ABOUT NEW POSTS 🔔
Join 1,669 other subscribers
Get an alert every time something gets added to this specific article!
This description contains links to Amazon. These links will take you to some of the products mentioned in today's content. As an Amazon Associate, I earn from qualifying purchases. Visit the NASCompares Deal Finder to find the best place to buy this device in your region, based on Service, Support and Reputation - Just Search for your NAS Drive in the Box Below
Need Advice on Data Storage from an Expert?
We want to keep the free advice on NASCompares FREE for as long as we can. Since this service started back in Jan '18, We have helped hundreds of users every month solve their storage woes, but we can only continue to do this with your support. So please do choose to buy at Amazon US and Amazon UK on the articles when buying to provide advert revenue support or to donate/support the site below.

Finally, for free advice about your setup, j
ust leave a message in the comments below here at NASCompares.com and we will get back to you.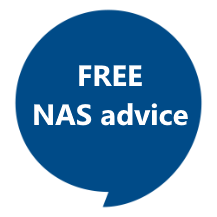 Need Help?
Where possible (and where appropriate) please provide as much information about your requirements, as then I can arrange the best answer and solution to your needs. Do not worry about your e-mail address being required, it will NOT be used in a mailing list and will NOT be used in any way other than to respond to your enquiry.
TRY CHAT
Support What We Do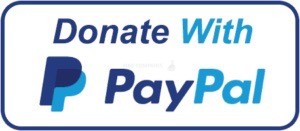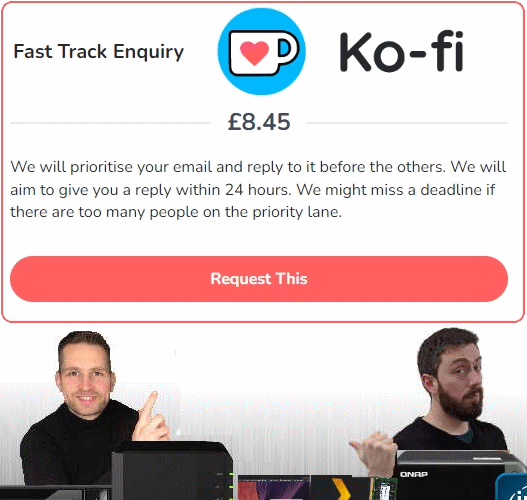 Terms and Conditions
Alternatively, why not ask me on the
ASK NASCompares forum
, by clicking the button below. This is a community hub that serves as a place that I can answer your question, chew the fat, share new release information and even get corrections posted. I will always get around to answering ALL queries, but as a one-man operation, I cannot promise speed! So by sharing your query in the
ASK NASCompares
section below, you can get a better range of solutions and suggestions, alongside my own.
This description contains links to Amazon. These links will take you to some of the products mentioned in today's video. As an Amazon Associate, I earn from qualifying purchases
Summary
Reviewer
Review Date
Reviewed Item
Author Rating