Top 3 NAS for Thunderbolt 3 of the Year
Data is getting bigger in 2019 and if you need fast access to big data, you are going to have a bad time. For those working in creative industries (yes, I am talking about ALOT of Mac users here) the innovation of Thunderbolt being incorporated into network-attached storage (NAS) is something that is a big, BIG deal. With raw photo and video media, at the point of capture, being ENORMOUS in size, the simple network connectivity of 1Gbe (100MB/s) found in most home or office environments just does not have the bandwidth or reliability that is required for popular editing programs such as Adobe Premiere, Photoshop or Final Cut in post-production. This is why when QNAP released their first Thunderbolt-enabled NAS drive back in 2015, it was very popular indeed. Fast forward to now and there is a great deal more TB NAS drives out there to choose from and with the 40Gb/s theoretical limits of Thunderbolt 3, as well as 10Gbe-to-TB connectivity, many NAS buyers are considering whether to spend a little more and get a NAS that can be accessed in this professional preferred way. Over the last few years I have tested plenty of these and below is my top 3 choices for best thunderbolt NAS you should buy right now. Each choice is based on Power, Ability and Value. It is also worth highlighting that every entry is from QNAP, this is because they produce 95% of all Thunderbolt NAS drives (with the other being QSAN), but as much as the QSAN XN8008T impressed us with its encryption abilities, three NAS dives below are still my very best picks of Thunderbolt NAS servers to buy.
QNAP TVS-472XT Affordable Thunderbolt 3 NAS Drive –

£

££
0-64TB, 4-Bays, 2x NVMe SSD Bays, 8th Gen Intel Pentium Gold CPU, 4/32GB DDR4, UHD Graphics 610, 10Gbe, 2x PCIe (inc TB3), USB 3.1 Gen 2 USB-C £950+ ex.VAT  
Full Hardware Here – https://nascompares.com/qnap-tvs-472xt-nas-review/
The QNAP TVS-472XT is a NAS drive that has taken the elite and overpowered attitudes that were previously the hallmarks of the Thunderbolt 3 NAS range and turn it into something a great deal more mature and accessible to mid-range users. Till now, if you wanted access to the full features and functionality of a fully equipped thunderbolt and 10Gbe enabled 4K NAS, you were forced to either compromise too much with the TS-453BT3 or break the bank with the TVS-682T. Thanks to this new QNAP TVS-472XT NAS however, you no longer need to compromise and have access to a much more balanced and well equipped NAS platform for photo and video editing post-production in 2019.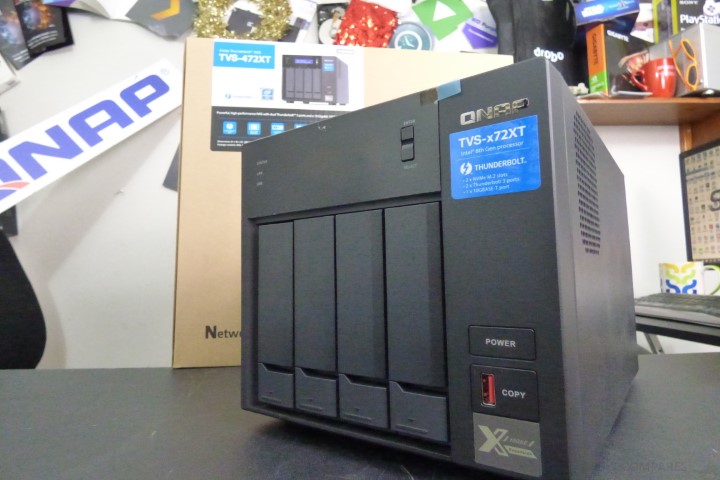 This new 4 bay thunderbolt equipped NAS is about quality, not quantity and although may lack the wider coverage of users that the TVS-682T has, it makes up for it with a much, much better and higher dedicated performance to those fewer connected users. What the XT series brings to the NAS industry is to fill a much-needed gap in the thunderbolt NAS portfolio and gives users an important choice between the existing product family. It is worth mentioning that you lose out on the 3rd tier of storage offered by the 82T series, as well as the long-term future proofing it offers for PCIe upgrades to the GPU and adding high-speed users later – but unless you think this is a necessary possibility in the next 3-4 years, you should save your money and go for the QNAP TVS-472XT. Easily in my top 3 NAS of 2018 and going forward into 2019.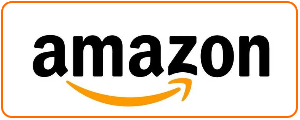 ---
QNAP TVS-872XT Thunderbolt 3 and 10Gbe 8-Bay NAS Drive –

££

£
0- 128TB, 8-Bays, 2x NVMe SSD Bays, 8th Gen Intel Core i5-8400T six-core 1.7 GHz CPU, 16/32GB DDR4, UHD Graphics 630, 10Gbe, 2x PCIe (inc TB3), USB 3.1 Gen 2 USB-C £1,560+ ex.VAT
Full Hardware Review Here – https://nascompares.com/qnap-tvs-872xt-thunderbolt-3-nas-review/
First off, let's get it out of the way – the QNAP TVS-472XT, and TVS-872XT are a big, BIG deal. In terms of sheer innovation, you would be hard pushed to find a stronger brand than QNAP. In recent years we have seen genuine industry-defining hardware releases and incredibly designed means to make your data accessible as organically and fluidly as possible. Of all of these developments, the real jewel in their crown is their range of Thunderbolt NAS devices. Since the release of their first TVS-871T Thunderbolt NAS back in late 2015, we have seen them develop Thunderbolt 2 and 3 NAS into an industry-defining piece of kit. Providing content creators across the world the ability to make previously network only accessible network-attached storage accessible by thunderbolt connectivity by multiple users at once. Reshaping studio and broadcast media workflow for the better, there have been several versions of this thunderbolt NAS technology since it's the first release (the older TS-453BT3 and TVS-882ST3 to name a few) each more tailored to fit a distinct workflow.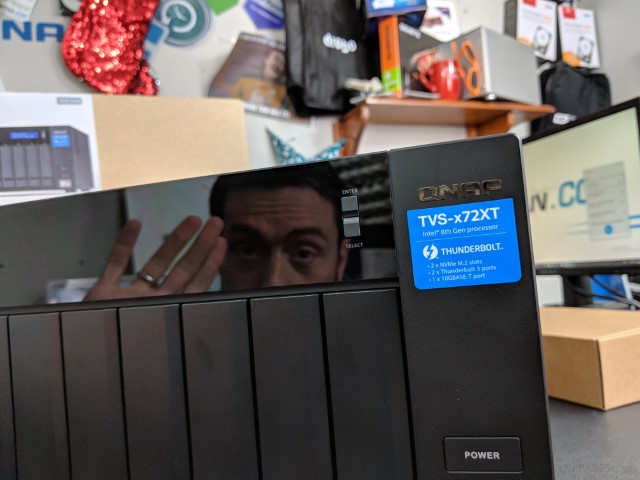 The QNAP TVS-872XT features the 8th generation i5 6 Core Intel Core CPU and DDR4 dual-channel memory (expandable to 32 GB) for superior system performance. It has 2 Gigabit and 10GBASE-T network ports (supports 10G/5G/2.5G/1G/100M five-speed transmission) and supports SATA 6Gb/s hard disk transmission interface even in AES 256-bit NAS. When machine encryption is accelerated, it still provides excellent data reading and writing speed. The TVS-872XT's Thunderbolt 3 not only enables faster file transfer but also connects to USB Type-C external hard drive devices, supporting USB 3.1 Gen2 up to 10 Gb/s transfer rate, allowing you to use the USB interface. Quickly complete large-scale transmission such as audio and video media, which is more widely used, more efficient, and very convenient.
This new 8 bay thunderbolt equipped NAS is about quality, not quantity and although may lack the wider coverage of users that the TVS-1283T3 has, it makes up for it with a much, much better and higher dedicated performance to those fewer connected users. What the XT series brings to the NAS industry is to fill a much-needed gap in the thunderbolt NAS portfolio and gives users an important choice between the existing product family.
What the QNAP TVS-872XT can do (PROS):

High Virtualisation Use
Two USB-C Thunderbolt 3 Ports which can allow 2 devices access at once
SSD Optimized with NVMe Support
Business Use
SMB Storage
Optimized for Post Production and Broadcasting
Embedded  10GBe Port
Thunderbolt-to-10Gbe Adapter possible
DLNA Support
Apple Time Machine Support
Surveillance including multiple camera licences – 8 Licences FREE
iTunes Server
email server
Download server (FTP, HTTP, BT,NZB)
CMS and CRM systems
Office applications
Media Center support

What the QNAP TVS-872XT cannot do (CONS):

Only 2 TB3 Ports – so only 2 Editors at once
No Remote Control
no Intel i7 8th Gen option
Only 1 10Gbe Port
PCIe Slot that is available not compatible with 40Gbe cards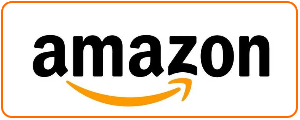 ---
QNAP TVS-1282T3 i7 Thunderbolt3 and 10Gbe NAS Drive –

££

£
0-128TB, 8x HDD Bays, 4x 2.5″ SSD Bays, 2x m.2 SSD Bays, i7-7700 3.6 GHz quad-core CPU, 16/64GB DDR4 Memory, 4K HDMI, 10Gbe, 4x Thunderbolt 3, 2x 10Gbe, Tiered Storage Options  £3,500+ ex.VAT  
Providing functionality and storage potential, the TVS-1282T3 is a easily the ideal choice of NAS drive for the Thunderbolt 3 MacBook Pro user, as well as backwards-compatible with Thunderbolt 2-enabled devices by using the official Apple Thunderbolt 3 (USB-C) to Thunderbolt 2 converter. The high-bandwidth Thunderbolt 3 connection provides great bandwidth and access for video editing and sharing in post-production and backups, making the TVS-1282T3 highly suited for Thunderbolt 3-enabled Mac and Windows users for large volume 4K media workflows, file storage, and high-speed sharing. The QNAP TVS-1282T3 features advanced hardware for greater efficiency, including SATA 6Gbps M.2 SSD slots, 2.5″ SSD slots, compartmentalized smart cooling, and tool-less HDD installation. QNAP's Qtier technology empowers auto-tiering that helps continuously optimize storage efficiency across M.2 SSD, SSD and SATA drives on the NAS, and these different storage media can be configured as independent partitions for different applications to ensure a sufficient throughput level for every application. With multiple network ports, it allows applications to use dedicated interfaces to meet network traffic distribution requirements. As mentioned earlier, in theory, Thunderbolt 3 and it's 40Gbs transmission MASSIVELY outweighs the 10Gbe bandwidth of Synology 10G only NAS. However, like most technology, theoretical speeds are all too often exactly that – theoretical, and it is worth looking a little deeper.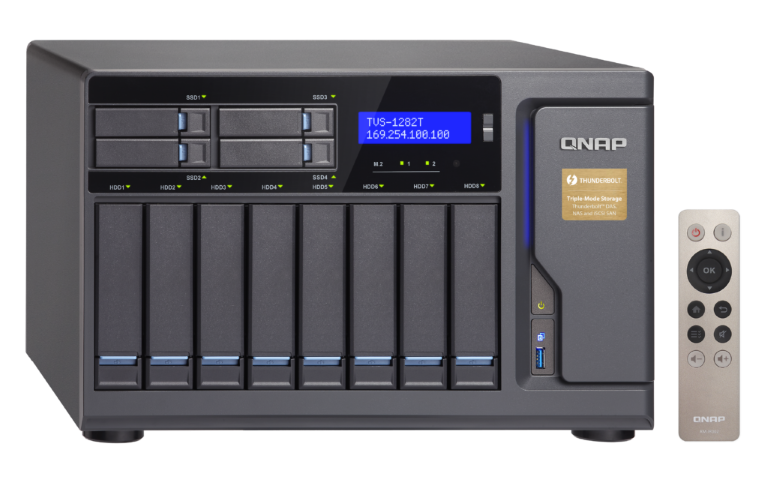 In order for Thunderbolt NAS to go faster than 10Gbe in NAS, you need to ensure the CPU inside is good enough to maintain speeds over IP and via the virtual switch. The Celeron In the TS-453BT3 only reaches around 550MB/s speeds over Thunderbolt 3 connectivity, which in real terms is actually equivalent to 10Gbe (even with SSD in a RAID 0) and even on QNAP's own product page, 10Gbe is rated at 580MB/s!!! Yes, the TS-453BT3 has both 10GBe and Thunderbolt 3 ports (each can connect a separate user too) but there is no denying that this is a bitter pill to swallow from a Thunderbolt 3 RAID storage device. THIS is where the QNAP TVS-1282T3 comes into the arena with a combination of a fantastically powerful CPU, 3 tiered storage system of HDD, SSD and m.2 SSD Bays. QNAP Thunderbolt NAS such as the TVS-1282T3 or TVS-682T that feature an Intel i3, i5 or i7 processor, will give you those speeds of 800MB/s up to and over 1000MB/s in the right RAID+SSD environment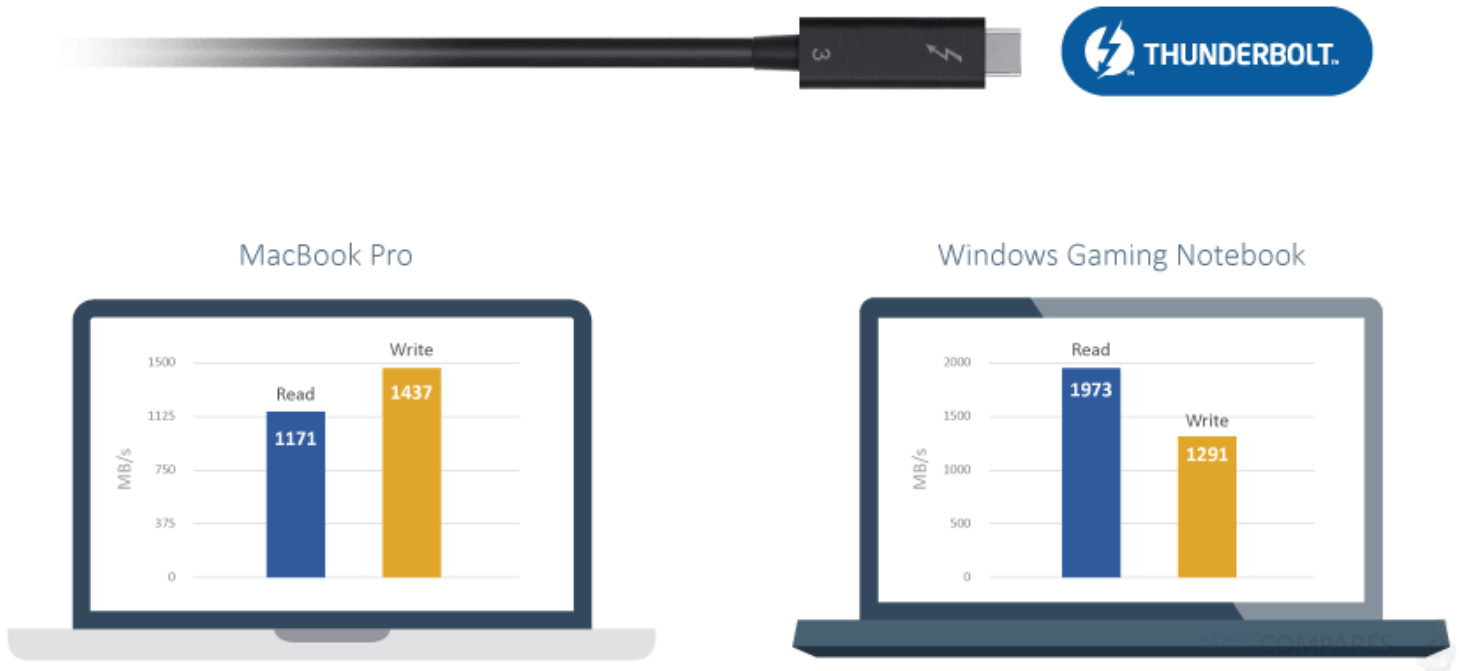 The QNAP TVS-1282T3 offers a massive array of configurations, features and has some impressive data transmission speeds. More than just a RAID, this NAS could be the cornerstone of your production workflow. It is hugely impressive to see the number of ways the device can be accessed by large volumes of users over 1Gbe networks, the internet, 10Gbe connections and TB3 Connections. Yes, you will need to ensure you use the right HDD and SSD media to get maxed out speeds, but even then you can find ways around this with the clever 3 stage storage system and tiering mechanics. Easily the most expensive NAS Drive on this list, but for sheer power and productivity, it's borderline unbeatable!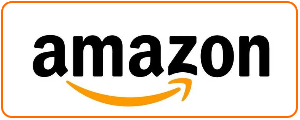 📧 LET ME KNOW ABOUT NEW POSTS 🔔
Join 1,406 other subscribers
Get an alert every time something gets added to this specific article!
This description contains links to Amazon. These links will take you to some of the products mentioned in today's content. As an Amazon Associate, I earn from qualifying purchases. Visit the NASCompares Deal Finder to find the best place to buy this device in your region, based on Service, Support and Reputation - Just Search for your NAS Drive in the Box Below
Need Advice on Data Storage from an Expert?
We want to keep the free advice on NASCompares FREE for as long as we can. Since this service started back in Jan '18, We have helped hundreds of users every month solve their storage woes, but we can only continue to do this with your support. So please do choose to buy at Amazon US and Amazon UK on the articles when buying to provide advert revenue support or to donate/support the site below.

Finally, for free advice about your setup, j
ust leave a message in the comments below here at NASCompares.com and we will get back to you.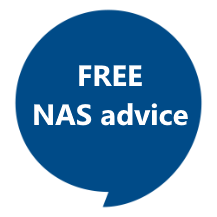 Need Help?
Where possible (and where appropriate) please provide as much information about your requirements, as then I can arrange the best answer and solution to your needs. Do not worry about your e-mail address being required, it will NOT be used in a mailing list and will NOT be used in any way other than to respond to your enquiry.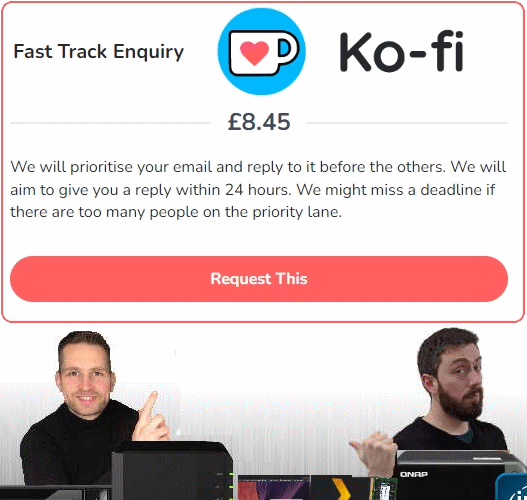 Terms and Conditions
Alternatively, why not ask me on the
ASK NASCompares forum
, by clicking the button below. This is a community hub that serves as a place that I can answer your question, chew the fat, share new release information and even get corrections posted. I will always get around to answering ALL queries, but as a one-man operation, I cannot promise speed! So by sharing your query in the
ASK NASCompares
section below, you can get a better range of solutions and suggestions, alongside my own.
This description contains links to Amazon. These links will take you to some of the products mentioned in today's video. As an Amazon Associate, I earn from qualifying purchases
Summary
Reviewer
Review Date
Reviewed Item
Top 3 Thunderbolt 3 NAS Drives
Author Rating