The Synology NAS range just got a lot bigger with the 4K 4-Bay DS916+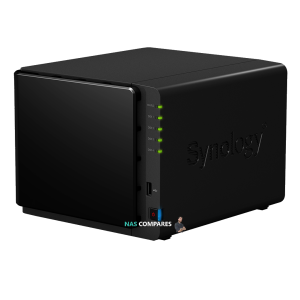 Synology have announced at CeBit the release of some brand new NAS ranges for 2016 and they are looking like a few game changing NAS servers. Into the spotlight we have the Synology DS916+ 4-Bay NAS (network attached storage device). Before you get your hopes/questions in the air, the DS916+ is NOT a 9-Bay NAS. No, the 916+ is a 4-Bay premium Synology NAS with features superior to those of the Synology DS716+ released late last year, Where the 9 in DS916 comes from is when you connect the expansion. The newest Synology NAS is expandable with DX513, and can give you access to a maximum 9 Hard Drives available to provide a single storage volume – in current hard drives available in the NAS market today meaning you can have a NAS Drive made up of a 72TB of data storage. Not to be sneezed at when it comes to a 4K video weighing in at over 8GB.
What are the specs of the Synology DS916+ NAS?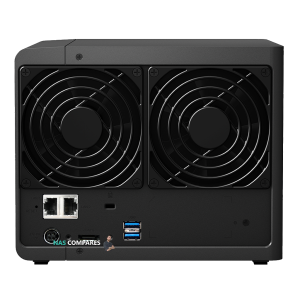 Details as always with Synology at the point of announcement are thinner than we would like – as to be expected from one of the best NAS vendors in the network attached storage market. Details like Read and Write speeds are still unavailable without a physical unit to test on and likewise with the power consumption of the DS916+ is a secret kept at Synology HQ. But what we do know is that with a Quad-Core Intel CPU, up to 1.6Ghz to 2.56 GHz and 2GB DDR3 RAM  that can be Expandable 8GB – this unit could truly compete again the higher hardware units of the QNAP NAS, as well as (from a hardware perspective) the DS916+ being a good plex media server NAS to consider on release. Also featuring the AES-NI hardware encryption engine for faster, safer data transmission whilst at the same time consuming power and system resources and the popular Btrfs file system is also in evidence ensuring maximum data integrity checks in the background and with minimal space being used into the bargain. With regard to transcoding (a popular consideration, particular for those in the media NAS market) you can transcode a Single H.264 4K or alternatively three Full HD 1080p video transcoding on the fly – this is native transcoding and not Plex Media transcoding, which is more demanding.
When is it released and where can I buy the Synology DS916+?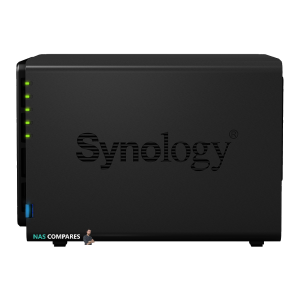 Is this the first Synology NAS to challenge the current top Synology NAS, the Synology DS716+, at being the best NAS of 2016… only time will tell. No concrete release dates have been provided but most likely this unit will arrive in late spring early summer around May – but if anything changes, we at NASCompares will let you know. Also announced at CeBit were three more Synology NAS devices, the Synology DS416slim, the Synology DS416PLAY and the Synology DS116. Subscribe to hear more on these NAS units and of course everything new and exciting in the world of NAS.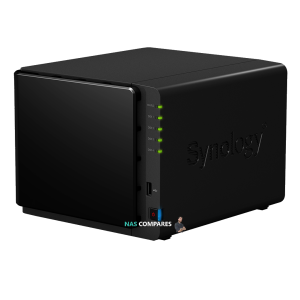 Why not find out more on everything NAS at http://www.NASCompares.com or visit http://www.span.com to Pre-order or Buy your Synology DS916+ NAS .